Home

Cute Cakes & Heavenly Cupcake
About this Vendor
Life is Sweet! Celebrate Tastefully!
Cute Cakes & Heavenly Cupcake are bakeries in San Diego, specializing in designer wedding cakes, cupcakes, and sculpted cakes for all occasions. Their "from scratch" southern recipes are deliciously unique and will be the perfect ending to your reception meal. Tastings are by appointment only.
Details
Contact Info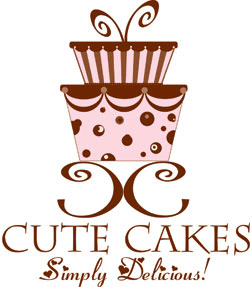 1320 East Valley Parkway, Escondido, CA
yummy!
Reviewed on

10/16/2013
Candace C
The cake turned out exactly how we wanted it and was delicious! All of our guests commented on how good it was
---
Absolutely amazing cake!
Reviewed on

10/01/2013
Megan M
To start, the tasting was a wonderful experience. They had a folder of information ready for us with our names on it, which was a nice, personal touch. They do a component tasting with the cakes and icing/fillings separately. Everything was very organized - and it all tasted AMAZING. Their butter creams are the best I've ever had. I didn't have an exact idea of the design but they walked us through different ideas and had a ton of photos to browse with all different designs. The team at Cute Cakes was very easy to work with through out the planning process. We ended up choosing 4 different flavors. And the cake was beyond what I had imagined. It tasted so fresh, and looked beautiful. I'd highly recommend them!!
---
Super tasty!!
Reviewed on

9/02/2013
Rachel K
We found Cute Cakes from http://TheKnot.com for our wedding in July 2013! We chose them because they had a good selection of flavors including basic ones, which we really enjoy. We contacted them via email and it was really easy to book a tasting. We were impressed that they had a folder with our names and tasting sheets ready to go, it made it really easy to keep track of the samples! We were given small amounts of every cake and frosting that they had. We had a lot of fun sampling and the cakes were very tasty! Although it is a simple choice, we just fell in love with the vanilla cake with raspberry buttercream filling and vanilla buttercream on the outside. Our guests raved about the cake!! We also added a different flavor in the 2nd tier to mix things up. We had marble cake with chocolate buttercream filling! Both flavors were not left on the table for very long!! Jill did a great job going through everything with us and setting up the cake. She was very nice and did a great job on our cake, penguin cake topper, and adding the flowers! My only comment to improve the process is to make sure all of the questions are asked upfront about the cake board color, who is placing flowers and the charge, and ensure it is clear what they are making. We were not asked these questions when we placed our order, but when I called to add a tier Jill asked me at that time and I am sure glad that she did!!! Awesome cakes and we will be back!!! We can't wait to have the top tier on our anniversary!!
---
Love cute cakes
Reviewed on

12/24/2014
Maria R
Cute cakes in escondido was amazing through the entire process from taste testing to the big day. They not only met but exceeded my expectations for my wedding cake as well as the grooms cake. They upgraded me to fondon which i was not excited about but was the eight decision so my cake would not melt. The cake was beauitul. The grooms cake was bad a##. It was bigger than agreed on and more detailed than expected. My wedding cake was delicious, I seriously can't wait for the 1 yr anniversary to eat the top!
---
Halloween Wedding
Reviewed on

11/26/2014
Krystal A
My cake was included in my venue price, we got a 4 tiered square cake. We paid an extra $150 because we had fondant on our cake and that wasn't included in the venue cost. We tried all the flavors, but the carrot cake is to die for. The owner is a sweet lady who is very talented. Will be buying carrot cakes from there from now on.
---
Cute Cakes fulfilled our dreams!
Reviewed on

10/08/2014
Cute Cakes was incredible! I can not say enough good things when it comes down to it. Our first meeting with them was comfortable and reassured us they were great at what they do and would offer us exactly what we wanted on our special day! We had a small two teared cake and cupcakes towering below. All of the flavors were delicious and the cake was very moist. We chose a very simple decoration for our wedding cake and cute cakes did an amazing job of fulfilling our dreams of that! The day of the wedding our cake and cupcakes really stood out they were beautiful! The staff was very helpful and on time with delivery we had zero hiccups! If you are looking for delicious cake and or cupcakes with great service and great pricing, go with Cute Cakes!!!
---
Beautiful Wedding Cake
Reviewed on

9/22/2014
Natalie S
I found this place on the Knot, and I was so happy with them. We went to the cute little shop in Escondido for the tasting and to order the cake and had so much fun. The owner, Jill, was helping us and she was great. She made great recommendations and totally worked with me to design the wedding cake of my dreams. I had brought in a picture of a cake I found that I loved, and she was able to recreate it with some small changes we came up with. It was seriously the most beautiful cake I have ever seen! They are very talented here and the prices are very reasonable. I price shopped around before going to Cute Cakes and some other places were way more expensive for the same designs. Oh, and the cake is delicious too!! I will definitely be using them again and recommending them to my friends.
---
delicious and beautifully decorated wedding cake
Reviewed on

9/03/2014
Paris Q
We had Cute Cakes do our wedding cake and we could not be happier with the result. Our 4-tier 3-flavor cake came out really beautiful and delicious! When placing our order, we were not sure whether to go with real or gumpaste flowers. We knew that real flowers could be messy, and gumpaste flowers were more pricey and could possibly look too unreal or not match with our centerpiece flowers! Allie suggested she could do 4 bunches of gumpaste flowers at a reasonable price and we took the risk to go with it which we are so happy we did! The decoration looked wonderful and the colors exactly matched our wedding colors. Plus our reception started with some delay, and the cake was still fresh after sitting in the ballroom for over six hours. Thank you Cute Cakes for doing a wonderful job on preparing our wedding cake!
---
Yummy!!
Reviewed on

8/12/2014
Alice F
My wife and I went to a few tastings before we decide on our wedding bakery. We finally picked Cute Cake because 1) their cake taste really yummy and very moist, 2) they have a huge selection of cake and filling, and we can customized our cake with different combination in each layers, and 3) their price is reasonable. Through out the process, we change our design for the few times, and did some fine tuning at the last minutes. They have quick response time and very accommodating. And when our guest list is more than we anticipate, they help us save money by suggesting to add a sheet cake instead of another layer of the cake too. The end result on our wedding cake is much prettier than we imagined. They make it better than the pinterest pictures we sent them. And the cake tastes yummy and is still very moist 4 days after the wedding. (we brought all the leftover home). We highly recommend them.
---
High level of service
Reviewed on

6/08/2014
Briana O
I called and set up a last minute tasting and when I arrived later that day, I had a printed folder with our names, wedding date, and paperwork all ready to go-very professional looking. The cake was fabulous as well.
---
Simply Divine
Reviewed on

5/22/2014
Elizabeth H
I got married in Fallbrook, CA in March 2014. I was planning my whole wedding long distance the months leading up to it and was having a very hard time finding a good bakery to supply our cake. After much research and bad results of the stand-ins I sent to do tastings (based off inaccurate, outdated reviews & recommendations which I found frustrating) I came across Cute Cakes. They were quick to reply to my questions and I was able to view their selections of cakes/ cupcakes, fillings and frostings online which made my life so much simpler! I went in for a tasting and everything was very organized & delicious! I chose 5 different flavors for cupcakes and a vanilla cake w/ raspberry filling for our cutting ceremony. On the wedding day the cake/ cupcakes were set up exactly how I requested and when we ate the cake, it was just as good, if not better than when I sampled it in the shop! Fresh, moist, flavorful! The buttercream icing was great too! Not too sweet or bland, but light and smooth. Regarding cost, the items are fairly priced for the quality they produce at! (And are pretty equal to any other bakery you may wish to compare to in the SD area... trust me... I did LOTS of research!) I happily recommend Cute Cakes to anyone looking for a bakery to help provide the sweets for their special occasion.
---
Perfect Wedding Cake!
Reviewed on

4/19/2014
Karis K
I planned a destination wedding in San Diego from Texas so I didn't get the opportunity to go for a "tasting". I was referred to Cute Cakes by my venue. Oh my.... absolutely delicious cake!! We are still talking about it! They were so easy to work with. We went back and forth several times until we had all the details worked out and I was sure I was getting exactly what I wanted. Such a pleasant experience. Don't even hesitate to use them!
---
Perfect Wedding Cake
Reviewed on

4/17/2014
Stefanie J
Cute Cakes did an Amazing Job on our Wedding Cake, the taste was spectacular and it turned out exactly how I had requested it. We will definitley use them again.
---
Perfect!
Reviewed on

4/09/2014
Stacy R
Cute cakes made the cake selection process THE EASIEST part of our entire wedding planning experience! Their flavors are delicious, and they really listened to my ideas & executed them perfectly! Thank you Cute Cakes!!!
---
Fantastic cake and cupcakes!
Reviewed on

4/07/2014
Jenn
We recently used Cute Cakes & Heavenly Cupcake for our wedding day cake. We had a small cake for my husband and I to cut and then cupcakes for all the guests. We had four different flavors of cupcakes and they were a huge hit. Our small cake was also delicious. Emily was really easy to work with and gave us great ideas when we met with her. I highly recommend Emily and Cute Cakes & Heavenly Cupcake!
---
Amazing
Reviewed on

3/25/2014
BriAnne B
We had a unique theme at our wedding. They were able to take a simple picture and create a perfect replica. The taste of the cake was amazing, everyone raved about the flavor and design.
---
Loved it!
Reviewed on

2/09/2014
Caitlin B
I had such a great experience with this baker. They were professional and easy to work with, which was incredible because I was an hour and a half away from my venue. I would highly recommend them! Cake and decor was incredible.
---
Beautiful & Delicious!
Reviewed on

1/13/2014
Kristen H
We used Cute Cakes, as one of the partner bakers with Twin Oaks wedding venue, and are so glad we did! There are 2 things that make a great cake: the look & the taste, and Cute Cakes nailed both! They made such a beautiful cake for us, with a beautiful hand-made paisley design, to go in line with the Indian aspect of our wedding, and in the colors that perfectly matched our wedding colors. And in taste, we selected 4 different types of layers, each with their own buttercream filling that complemented that cake layer. What makes Cute Cakes' flavor truly distinct is their marshmallow "fondant," made in-house, which has a MUCH better flavor that traditional factory-made fondant (which has no flavor, really), but still retains the same consistency and shine as traditional fondant. The tasting was also really fun, as we were allowed to sample almost everything they offered, and Jill was very easy to talk and very hospitable. She also took very detailed notes during the meeting and gave us a carbon copy to ensure we each had all the same details, which I appreciated. The cake arrived perfectly on time, and coordinated great with the florist to put the finishing floral touches on the cake. In summary, definitely email or call Cute Cakes if you are looking for a beautiful & tasty cake for your special event!
---
YUM!!
Reviewed on

1/09/2014
Michelle L
We have all had wedding cake before that... let's just say wasn't the highlight of the wedding. Not with Cute Cakes! Their cake is delicious and so moist!!
---
WONDERFUL CAKE
Reviewed on

10/29/2013
Lindsay S
We were pretty particular with the type of cake we wanted. My husband and I went to rival universities and we wanted our cake to represent both, which could be a difficult task. Not only did they execute it perfectly, but it proved to be even better than we had imagined! People were taking pictures of it all night and we still have people talking to us about it. Further, the actual cake was DELICIOUS!! We ended up eating the entire top over the course of the next two weeks, which just extended the excitement. I'm truly convinced they can do anything!!
---
All Smiles
Reviewed on

10/28/2013
Danielle R
We could not have been happier with our cake. It was everything we ever dreamed of and tasted as great as it looked. We had rave reviews from all of our guests on how moist the cake was and the best they ever had. Thank you for making us feel special at our initial meeting and entertaining our unique requests. I cannot wait to have a special event again to utilize your bakery. Thank you for being apart of our day! Danielle Olea
---
Fail
Reviewed on

10/04/2013
Jenny P
Completely disatisfied... Apparently my wedding cake was a learning experience... I advise everybody to not spend your money there... Went for a consultation had a sketch done and still wedding cake was different... I wish this upon no other bride .. Hope this helps
---
Wedding Cake of my Dreams!
Reviewed on

8/13/2013
Christina V
My wedding cake was made by Cute Cakes and I was beyond thrilled to see it on my wedding day. My cake was so beautiful and turned out so much better than I imagined it in my head! They went above & beyond for sure. Everything was perfect even during the very first tasting, my fiance & I loved so many flavors that we literally had 4 different flavors in our wedding cake. They let us do each tier a different flavor which was great for our guests since everyone has different favorites. All the flavors were delicious. Jill & the whole staff are always so wonderful and made my time as a bride very easy. They showed up on my wedding day & made my cake dream come true. Thank you forever Cute Cakes :)
---
Great Cake!
Reviewed on

7/28/2013
Melanie W
All of the ladies we talked with a Cute Cakes were great to work with. The cake flavor a themselves were very good (we had a lot of compliments). The design on the cake was pretty close to the picture we gave them and overall we were very pleased. Thank You!
---
Cake bar/dessert bar was a hit!
Reviewed on

7/24/2013
Allie R
Cute Cakes was one of the best vendors I worked with. They made me feel special and comfortable from the very beginning at my private cake tasting to the end on my wedding day. I felt confident that my cake would be exactly as I hoped, and it actually exceeded my expectations. They also made a great gluten free cake that I needed for one of my gluten-intolerant bridesmaids. They set up the cake and I didn't have to worry about a thing other than if my husband was going to smash it in my face or not! It was delicious and beautiful and Cute Cakes was so caring while still being professional!
---
Send Email