Home

d. Royal Engagements
About this Vendor
Specializing in Cultural and Fusion Weddings!
Each event is our opportunity to inspire with vision, plan with passion and execute with flawless sophistication.We specialize in Planning, Design & Execution of Multi-Cultural, Multi-day Wedding Experiences. We would love to meet with you for a complimentary consultation about your wedding needs. Tell us a little about your needs and we will be sure to follow up with you right away!
Details
Engagement Party, Getting Engaged, After Party, Bachelor Party, Bachelorette Party, Bridal Luncheon, Bridal Shower, Day After Brunch, Rehearsal Dinner, Welcome Party, Rehearsals + Parties, Ceremony, Cocktail Hour, Reception, Rehearsal, Wedding
Destination Wedding Packages, Destination Wedding Planning, Destination Weddings, Day-Of Coordination, Full Service Wedding Planning, Se Habla Español, Planning
Contact Info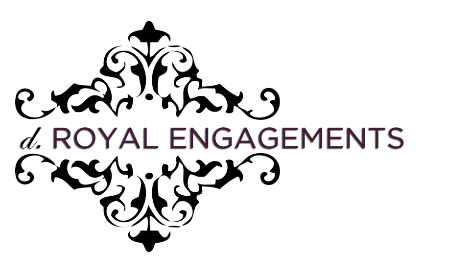 Reviewed on

1/04/2017
andrea d
Denise is such a gift to the wedding world and we couldn't be more thankful for her and her team! We got married in August and everything went flawlessly. Denise took my vision/dream wedding and made it a reality - it was everything I had ever hoped for AND some! She has some of... Read More the best connections in the wedding planning business and has a ton of beautiful props you can borrow from her as well. Denise handled every situation, both positive and negative, with grace and professionalism. She has a way with people and made bonds between the vendors to form this wonder-team on our wedding day. If there were any hiccups along the way, Denise took care of them immediately without a second thought and never let me stress out about anything. She made wedding planning process such a pleasure and exceeded every expectation I had since day 1. Denise goes above and beyond for her clients, and she felt like family once it was all done and over with. Everyone throughout the planning process and on our wedding day could not stop raving about how AMAZING Denise and her team are! Major plus - one of the members of her team sewed my dress in the bathroom when I broke my strap. Overall, I cannot recommend her and her team enough. Denise ensures everything goes smoothly in the months before and the day of. She let me know when it was time to let go of certain things and gave me her honest opinion every time. I trust her with everything and would recommend her to anyone looking for an amazing, flawless wedding planner! Huge thanks to Denise and her team for making our day so special, so beautiful and so memorable!
---
Reviewed on

1/08/2017
Priya S
Book Denise! You won't regret it, she was absolutely AMAZING! We wanted to find the perfect wedding planner for our needs and Denise was IT! Looking back, working with Denise was one of the most important things we did! With such big families, many many vendors, and complex... Read More logistics over the course of the week, there was no way we'd do this alone, and Denise made sure it all happened seamlessly while making sure we were able to actually enjoy our wedding. Denise understands the complexities of planning marriages and taking on a marriage as complex as ours is a testament to her skill. We didn't worry once during our wedding week and had a blast actually enjoying what we spent so much time planning for. We were able to enjoy time with our families all week long, instead of worrying about all the event details. Denise pays attention to small — albeit important — details while maintaining the overall picture and vision of what we as a couple wanted, making sure that core focus was never lost. It's hard navigating difficult relationships with vendors and families but Denise made it so we didn't think about that once and simply gave us our happy families and friends to enjoy during our wedding week. Contracts, timings, details of what goes where — none of it ever crossed our mind because Denise simply made it happen by incorporating our vision and design. We essentially shared with her what we wanted, and she made it happen! And because she knows what she's doing, we trusted her wholehearatedly, something that's really hard for a Type A like myself to do usually! We couldn't have been happier to have worked with Denise. She has the perfect blend of professionalism and friendliness, and continue to keep in touch long after the wedding!
---
Reviewed on

12/29/2016
Nathalie O
My now husband and I were very much looking forward to planning our wedding, but we had chosen a venue in the South Bay, while I was living in Eastern Canada, and my husband was planning a move to leave San Francisco and join me before the wedding! Our photographer recommended... Read More we meet with Denise of d.Royal Engagements, and we absolutely loved her from our first meeting! She was ready with a binder and a bunch of Google Drive files and folders from the get go. I was definitely an type A bride, and was nervous about the loss of control I might feel, planning a wedding from so far away. Denise absolutely catered to this, and regularly checked in on us. Not only did she have a comprehensive plan and timeline we should follow, but she also regularly checked in on how we were feeling and just the whole emotional aspect of getting ready to take such a big plunge. Denise absolutely loves her job, and it shows. Her dedication to her clients is incredible. She clearly loves all her clients, but she will make you feel so special when she's taking care of you. She had great ideas and contacts for vendors, and always welcomed our ideas with enthusiasm. Her #1 goal is that we be happy with our big day. When the big day finally came, having her around felt completely indispensable. We didn't have to worry about any of the minor details. We were simply carted off from one part of the wedding to the next. The day went off without a hitch, and it unfolded even better than we were expecting. If you're looking for someone that's not only an amazing wedding planner, but also an all-around amazing woman and human being, Denise is your lady!!! If we could, we would definitely give her 6 stars, maybe even 7!!!!!
---
Reviewed on

12/28/2016
Peter L
When we were initially shopping around for wedding coordinators, some balked at our budget. Denise was professional, poised and rationally went through the different ways we could make ends meet. She ended up being the best coordinator ever. EVER. Though we contracted her for... Read More just a day of service, she provided a number of quality vendor recommendations and kept us on track for planning our wedding. We were happy to let her take over correspondence with our vendors the month prior to ensure a smooth coordination for the event. Here's the kicker: she doesn't take kick-backs from 'preferred vendors' and passes the savings onto you. We were really quite surprised by the number of wedding items she was gracious to let us borrow for the day of the event - e.g. Mr & Mrs signs, a cake topper, etc. We also contracted her to do some center pieces which were HOLY SMOKES REALLY AMAZING AND BETTER THAN ANYONE COULD HAVE ANTICIPATED. The day of our rehearsal she helped herd the family/friends and set expectations for the wedding day. The big day itself she was very on top of it ensuring the event proceeded smoothly without a hitch. Someone knocked over a glass? No problem, Denise had it handled. My wife broke out in hives when she realized all the planning and coordination that goes into play for planning a wedding. Denise was there to coach us and alleviate the whole process. She gives you her time to make sure it'll be a stellar event and you can tell she has the wisdom and expertise into knowing what works. So do yourself a favor and hire Denise.
---
Reviewed on

10/11/2016
Julie C
Denise came to our rescue two weeks before our wedding. We needed help with day of coordination and creating the structure of our ceremony. What Denise did was above and beyond anything we could expect. She took the lead and managing all of our vendors, picking up our cake... Read More and bouquets, keeping us on our timeline....and she did it all while remaining extremely professional. Denise is reliable, an expert in her field, detail-oriented and solution-driven. We were extremely lucky to find her when we did. Thank you, Denise!
---
Reviewed on

9/29/2016
Minh H
This is a long overdue review. My journey for the perfect wedding began with the selection of a wedding planner. I knew going into the planning process that we needed to find the right wedding planner to pull off what turned out to be a very complicated wedding. Our wedding... Read More consisted of a 2-day event. It included a Friday night rehearsal dinner, a Saturday Catholic wedding followed by a reception, a Sunday Tea ceremony, and formal sit down dinner. This meant two different caterers, two different venues and two different programs. To make things worse, I only had 7 months to the wedding date. This is quite a challenge for any planner and some would say it can't be done. We met with two planners and they both were a little nervous about the scope and timing. Both tried to scale down the event and convince us that making it simpler would be the best route. Feeling discouraged, we decided to meet with one more planner and then make a decision. Denise was that third planner. From the first time we met her, she was enthusiastic and excited to work with us. She did not try to change our plans our steer us in any alternate directions. She just focused on what we wanted for our wedding. I am very picky, and I tend to want control of everything. I wanted everything to be perfect. Denise took this all in stride. She took my apprehension and encouraged me to let go and enjoy the process. She was always happy and upbeat, full of energy and hard working. But her biggest assets was that she was amazingly organized. We had so many moving parts to our wedding. She kept it all together and moving forward. She kept us on track and was the point of contact for all my vendors. Everything came off without a hitch, from the decorations, flowers, place setting. Denise made sure we kept on schedule with a timeline on the day of the wedding. We would not have been able to do it without Denise. She had the ability to understand what I wanted even when I could not verbalize my vision. Denise helped me have the wedding of my dreams. For that, I'm really grateful.
---
Reviewed on

9/04/2016
lacy d
Denise is INCREDIBLE. she saw our truly wild wedding vision (documented here: http://superstrengthhealth.com/wedding/ ) and made it happen without a hitch. I love her enthusiasm, her commitment and her drive!
---
Reviewed on

7/18/2016
Sheila M
If I were to give any advice to a couple thinking about booking Denise, I would say DO IT and DO IT NOW!!!! Denise kept me sane during the entire wedding planning process and because of her I was able to enjoy our wedding weekend. From our first conversation, I knew Denise and... Read More I were a perfect match, and she saw and understood my vision and I knew she would always have our best interest in mind. Denise kept me organized during the wedding process, thought of things and situations I could have never thought of, and helped us work through it. Denise was so involved in the process and helped keep me on track and eliminated my stress! Starting from 6 weeks before our wedding, she became the point of contact to all my vendors, in order to help alleviate the stress and pressure from my fiance and I so we were able to enjoy the weeks before our wedding. She really was amazing in reminding me to let go and allow myself to enjoy the process. When our wedding weekend finally approached, Denise and her team were ABOVE & BEYOND AMAZING!!! She and her team seriously blew us all out of the water with our involved, organized, attentive, and sweet they were. We had a few last minute crisis that happened (which happens to everyone) and they were on top of it! I didn't even know they were happening until I found out after the wedding. Someone was always with me and the groom making sure we were staying on schedule with our timeline, and taking care of any last minute errands we had. Our venue (ceremony, cocktail and reception) were set up EXACTLY the way I had ever envisioned. It was stunning, gorgeous! Denise helped bring our fairy-tale wedding to life, and for that I will forever be grateful! I feel so honored and blessed to have had her as our wedding planner and I would recommend her to anyone getting married !!!
---
Reviewed on

4/30/2016
Kristin D
Denise is great! From helping me find all my vendors, dealing with a dress fiasco. I can't speak more highly of Denise. She is hands-on, and very attentive to details. She kept us calm even when we turned into bride and groomzillas. Love her!
---
Reviewed on

2/23/2016
Denise is a heaven-sent wedding planner! She helped us plan our Bay Area wedding from afar. I was a busy student wrapping up graduate school in upstate New York while my husband worked as a professor in Southern California. She quickly put me at ease during our 1-hour... Read More consultation call as I was a bit nervous about our less than 4-month deadline. Once we made the decision to hire Denise, she immediately set-up a video chat to get to know us. She is very organized and had templates to help us couples keep things straight and stay on track, giving us weekly homework to ensure we met our quickly approaching deadlines. There were wedding items we didn't even know we had to consider that she was able to bring to our attention and help guide our decisions. Come the rehearsal and day of the wedding, she was on top of it all. At our church rehearsal, she printed out copies of our wedding day timeline to distribute to each of our wedding party members. This helped ensure that everyone was on the same page and adhered to a tight time frame given that we wanted to maximize our photographer's coverage time. We didn't have a care in the world on the day of our wedding and everyone had a wonderful time. She recruited a couple of assistants for the day who were able to cover her since she couldn't be at two places at once. She was always one site ahead of us and the wedding party to ensure that the church, reception and hotel were set-up properly. The next day, I learned there had been an issue with our sheet cake and wedding topper but Denise was able to handle it so well that we didn't even notice until she brought it to our attention at breakfast and was able to get us a partial refund from the baker. Post-wedding, we were left missing her and our weekly planing calls. We worked so well together and grew to feel like she was one of our family members.
---
Reviewed on

9/25/2015
Denise is absolutely the best wedding coordinator you could ask for. From the second we started working together, she made me feel ease about all the details. She handles the details professionally, and ahead of time, so that you don't have to! She is incredibly responsive... Read More (which is SO IMPORTANT), and she went above and beyond what was expected. I think she did triple the work that was expected of her in the contract, without even mentioning it, because she is so committed to her work. She also did an amazing job working with my picky family (who also loved her), and making sure everyone in my family had their voice heard. Even my photographer, videographer, and make up stylist told me how much they loved working with Denise. If you are considering a wedding coordinator, you do not have to look anywhere else. She does a great job of making your vision come to life, while also knowing when to step in and save you from going down the wrong path. She is absolutely the best.
---
Reviewed on

9/15/2015
Jennifer D
If I could give Denise more stars, I totally would!!! She was awesome in every aspect of helping us plan our wedding. She was extremely responsive when I was asking her a million and one questions, and always had the right patience and understanding for me as a bride. She was... Read More super flexible and was willing to help us with whatever she could, which was great! Denise was also great with making sure that everything was on schedule, and that things were getting checked off the list. I would highly recommend her to anyone who is getting married! We seriously would not know what to do without her!
---
Reviewed on

7/19/2015
Cristina M
I wish there was an option to chose 100 stars for this review. Denise and her team made my entire wedding! I could not imagined having planned it without her. She made it beautiful!!!! My husband and I live in Florida but his family is from San Francisco and that is where we... Read More decided to have the wedding. She helped me find and choose my vendors. She completely took over 3 months before the wedding and was the single point of contact for my vendors. That made my life soooooo easy. She has an entire storage FULL of decor items you can borrow without having to purchase your own, which you're probably never going to use again anyway. It helps save soooo much money. There is NOTHING that Denise and her team don't do. And if you do happen to find something that she can't do she will have a contact that will do it. Trust her and reach out to her for anything. She will make your dreams come true. I let Denise handle all of the decor for my wedding and when I walked in on that day, I was blown away. I can't thank her enough for what she did for us. Every time I think back to my wedding I will always remember Denise. She played a HUGE role on that day and was so attentive to my husband and I while still taking care of everything she needed to do behind the scenes. Every single time I was concerned or worried about something I would reach out to her and she ALWAYS had a solution. She backed me up when other vendors thought things couldn't happen a certain way and she always figured it out. Denise is incredible, her work is incredible, her team is incredible. D. Royal Engagements is priceless! If you're planning an event, no matter how big or small, you need them in your lives. Just do it. Take my word for it. You won't regret it. After your event you'll think back to this review and tell yourself, "Man, she wasn't kidding!" You're welcome. :)
---
Best Decision We Made
Reviewed on

4/13/2015
S W
Working with Denise and her team was without a doubt the best decision that we made during the wedding planning process. We didn't budget for a wedding planner/coordinator initially, both because we were planning a wedding on a pretty tight budget and didn't think we had room... Read More for it and also because we didn't fully understand the amount of work that goes into planning a wedding. However, a few months before the wedding, after we had found most of our vendors, the process of managing communication with them and figuring out the week of logistics became overwhelming. We handed most of the planning/coordinating process over to Denise and team and instantly my wedding related stress dreams stopped. Not only did they save us tons of time, they actually saved us money by finding different rentals. Denise is a wonderful, hard working person whose strength helped us through difficult moments leading up to the wedding (last minute guest count changes, etc). We were actually able to relax and enjoy our wedding! One thing I particularly valued about Denise was her ability to understand what I wanted our wedding to look like, even when I was unable to verbalize it myself. She has an arsenal of wedding related decorations and props that she let us borrow to help bring our vision to life. Without Denise's help, our wedding definitely would have looked a lot less polished and beautiful. She brought a dream to life and we are so grateful for all of her hard work!!
---
Get ready for the d.Royal treatment!
Reviewed on

1/13/2015
Monet N
Denise for d. Royal Engagements is in a word-AMAZING! She provided full planning services for my September 2013 destination wedding in Cancun, Mexico. She is poised, professional and truly a sweetheart. You can tell this is her passion by the level of care and detail that she... Read More commits to working with you. She worked with us from the beginning stages of the planning process by helping us create a budget, create a vision that would match our desires and fit the budget, and communicated with our vendors to make sure our wishes were executed perfectly! She is a great negotiator and for a wedding (in which vendors immediately see dollar signs when that word is introduced) you have to drive a hard bargain. She will truly work hard for you to help you achieve the special occasion you dream of! Having a destination wedding can be stressful because you can't see plans developing in person. She eased our stress by arriving early in order to assist me in meeting our resort staff and I didn't have to communicate with them at all after the initial meeting. She was right there on the front line to handle any issues and all we had to do was sign on the dotted line. She put together our welcome packets, rehearsal agenda, ceremony programs, final details for decor that we brought with us, and made sure our guest's check-in experience and stay was smooth and comfortable. Overall, very attentive and considerate of my needs as a bride by assisting in any way she could so that I could relax. She even organized my things/tasks for me and coordinated a couple of special moments for my husband and I. Our wedding was awesome and so much fun (went according to plan and was on time)! All of my guests kept giving high praises for the organization and professionalism that Denise provided. We probably would have gone crazy without her encouragement and her ability to keep my husband and I on the same page throughout the process :) We just LOVE her and you will too!!! Wedding: 09/07/2013 Services Used: Wedding Planning
---
FROM A GUYS PERSPECTIVE ONLY:
Reviewed on

1/07/2015
When my girlfriend (now wife) told me she wanted a large ceremony, I was concerned that it was going to get out of control, but as soon as I met Denise I knew I was in good hands. Denise made me feel comfortable and at ease. Which makes it easier to become more understanding... Read More and patient, thus allowing me to be more supportive, attentive and engaged. Great planner. Better person. Hire Royal Engagements. A smart investment!
---
Meet The Owner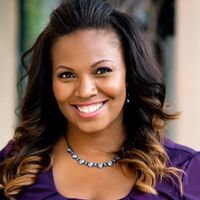 Denise Rice
With over 15 years of government, corporate and wedding planning experience I am professional full time planner and am very passionate about my business! I plan, coordinate and love to travel. I'm a crafty girl who also has a design edge. I enjoy designing events with personal touches from the client. I love a great glass of wine or a sweet cocktail! Currently I live in Palo Alto California with my husband, Adam.