Home

Danelle's Bridal Boutique
About this Vendor
Let Us Pronounce You Beautiful!
Danelle's Bridal Boutique is located in Colorado Springs and is the Most Awarded Bridal Boutique in Colorado. We feature one-of-a-kind wedding dresses, tuxedos, bridesmaid and special occasion dresses, accessories, and more. Danelle's has been voted The Best of Weddings by The Knot in 2008, 2009, 2010, 2012, 2013, 2014, 2016, 2017, and 2018. We are so honored to have been a part of thousands of wedding days to date, and many more to come. We are completely LGBT friendly and proud members of the Rainbow Wedding Network as of 2015. Come visit Danelle's Bridal Boutique and see why so many brides have chosen to include us in their wedding story!
Details
Bridesmaid Dresses, Mother of the Bride Dresses, Wedding Dresses, Dresses, Bridal Stylists, Custom Designs, Plus Size Available, Private Appointments Available, Fashion
Contact Info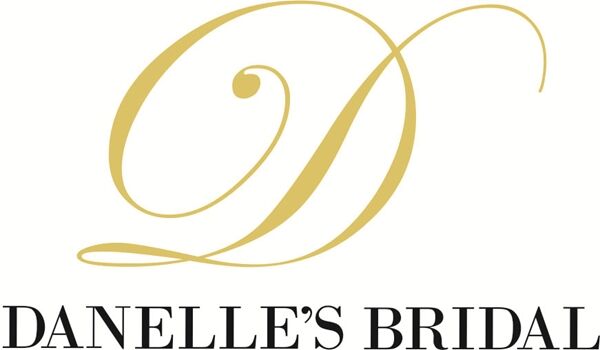 Happiest Place on Earth!
Reviewed on

7/29/2014
Natalee L
As I looked at many of the pictures associated with this Boutique I must admit I am sad to see there are only small sized models because one thing I really love about Danelle's is the wide variety of size choices. I'm not no size zero in fact I'm somewhere in the 12-14 range... Read More depending on what I'm wearing and Danelle's had an amazing selection of dresses that I was able to try on and have fit without the use of those horrible clamps. I had gone in as my first dress shopping and was only looking but I walked out that day with the dress that was beyond my own imagination. I worked with Sarah and LOVE her, but have gone back for my mom's dress and my officiant's dress and worked with others and not once have I had a bad experience. The staff at Danelle's makes you feel like the most important person and not just a number in a line of brides walking through the door. The only disappointing thing for me…I didn't do ALL of my dresses from here, if I could do it over, bridesmaids and tuxes would be done through Danelle's. There isn't another shop in the Springs worth visiting.
---
Reviewed on

9/18/2016
Amanda M
Very happy with my experience. I absolutely recommend making an appointment to see their dresses and meet with their knowledgeable staff. I had just moved to the area, so I had to go shopping alone. The representatives that worked to help me find my dream dress were amazing.... Read More They seemed truly interested in making my experience fun and exciting without being pushy into dresses that weren't my style. They were super knowledgeable and made me feel confident in my choice. Kelsey (who I had my appointment with) was so helpful and honest. I wish I had a reason to go shopping there again! Can't wait to wear my beautiful dress. I recommend going there in your pursuit of finding your dream dress. I only went to look and get some ideas, but I ended up with a beautiful dress in my price range.
---
Love Danelle's!!
Reviewed on

7/22/2014
Kaitlyn M
I had an absolutely wonderful experience at Danelle's Bridal Boutique! They treated my like a queen and really understood what I was looking for in a dress. When I told them which dresses I did not like and what I didn't like about them, they quickly took the information and... Read More found more dresses that I would love. Danelle, herself, ended up picking out the perfect dress for me! Even when I came in for future visits they remembered me and knew me by name. They had exceptional service and I would recommend them to any other bride! They even tried to help me as much as they could to set up a payment plan to pay for my dress (as I was not prepared to find a dress that day). They were the perfect place to go and I would not have gone anywhere else if I could choose again!
---
Reviewed on

10/17/2017
I went in for my appointment on October 7 2017 and Lorraine was my bridal shop consultant. She was wonderful!! She let me choose my top 5 dresses and was super patient with all my gals going around and looking. She interacted with everyone including my mother who is very shy. I... Read More picked out my dress (5th one) and she was so happy for me it felt really nice! I highly recommend scheduling with her! After a couple of days she gave me a call to confirm that my order for my dress and veil was good, to see how I was and to give me a date when it would get here. Thanks Danielle's Bridal and thank you Lorraine for your unforgettable service!
---
Reviewed on

10/16/2017
Kathryn K
Danelle's has so many amazing dresses to choose from! My consultant was great and she helped me find the perfect dress!
---
Reviewed on

9/24/2017
Tiffany T
I'm getting married on New Years Eve this year, got my dress from Danelle back in April. This place is amazing, so many selections to choose from AND your groom gets a free tux as well! I cannot wait from my husband to be to see me in this gown!!
---
Reviewed on

9/21/2017
Jenna V
This placs is amazing!!!! They really personalize your experience of buying a wedding dress, the focus is completely on you. My stylists was pleasant and she really enjoyed helping me. She was awesome with my mother and god mother that I took. I love my dress, its absolutely... Read More beautiful, and i loved the customer care at this bridal boutique
---
Reviewed on

9/19/2017
Brittany M
Becka was amazing! She made my wedding dress shopping experience even better than I thought it was going to be. She really helped me find my perfect fit and let me try on some fun dresses I knew weren't my style.
---
Reviewed on

9/15/2017
Alexandra E
These guys were amazing. Did everything possible to make sure I was 110 percent taken care of. As well as my fiancé. Would recommend to EVERYONE! Love these guys.
---
Reviewed on

9/12/2017
Lauren S
This was the most incredible dress shopping experience I have ever had! I went into the appointment with low hopes due to my past experiences looking for "the perfect dress". I was greeted with a warm smile and welcome gifts, I already felt so special. My stylist was amazing at... Read More keeping me organized and having me try on dresses that fit my exact desires as well as ones I had not thought to try on that I loved as well. Once I narrowed my dress options down, she was so helpful in talking me through picking the final dress and making me feel like the most beautiful bride in the world. I cannot wait to take my bridesmaids back to choose there dresses, this place is amazing!!
---
Reviewed on

9/12/2017
Kaitlin P
The gal helping me picked a dress I hadn't even thought of and it was absolutely perfect!
---
Reviewed on

9/08/2017
Jana J
I had a great time trying on dresses. It was a plus size girl's dream. The staff made me feel welcome and beautiful. They even were nice when my entourage got a little crazy and forgot about the no picture rule. I highly suggest making a stop here!!
---
Reviewed on

9/05/2017
Therisa F
Beka was super amazing!! I found my dress, my entire Entourage started crying and it was just the best experience! Everything I could have hoped for and more!!! Thank you!
---
Reviewed on

9/02/2017
Julia R
Lorraine went above and beyond to help me narrow down what dress I envisioned wearing down the aisle. The salon was absolutely gorgeous and I would highly recommend the boutique to any bride! :)
---
Reviewed on

8/08/2017
Kristin K
Very wonderful experience. Had a great time with my girls and found the dress of my dreams!
---
Reviewed on

7/25/2017
Krystina R
Lorraine was the most amazing, fantastic, incredible consultant!!! I couldn't have asked for a better consultant. I'm so grateful to have had her by my side. I was convinced that finding the perfect dress for my BIG day would be dreadful, time consuming, and draining. She made... Read More my experience delightful. I was confident I would not find what I was looking for. All of my selections were a flop but low and behold Lorraine's selection was a hit. Without her I'm certain I would not have found my dream dress. Thanks Lorraine!
---
Reviewed on

5/08/2017
Emily M
This was the first place I had made an appointment with for dress fitting, and I am so pleased I came here first. The dresses, which definitely vary in pricing for different budgets, are all from local designers and are one-of-a-kind. Beka helped my mother and I through finding... Read More which dresses I wanted to try on, but once I saw the one I loved, I was pretty sure I found the one. Beka had me try on my favorite gown first, and her instincts were so right because it was THE perfect dress. With instant tears, I said yes to the dress and the whole staff, Danelle included, helped me celebrate picking the perfect dress. Furthermore, Beka helped me pick out the perfect veil and earrings to match. I cannot thank them enough for helping me find the dress (and so quickly and stress-free)! They are amazing. <3
---
Reviewed on

3/21/2017
Tami P
What a truly perfect appointment! As a woman who has never thought about what I'd want, am having a very small, intimate wedding, and not a big fan or shopping (shock and awe ;-)) this was the greatest and only experience I had or needed. Lorraine was amazing. She listened to... Read More what I thought I wanted, she knew how to make the dress selection process memorable and enjoyable, and she let me enjoy being a bride by genuinely asking and talking about the wedding and my fiancé. She made me feel special even though she does this every day :-). My mum and I are very particular and matter of fact so there was just that moment of "yep, that's it" and Lorraine made the experience so wonderful and set the stage so we could soak up the moment and not feel rushed to wrap up the appointment. This was a last minute appointment due to weather and had planned to be in Denver for trials. It was a blessing to end up in the Springs and to enjoy this perfect experience. The owner is tremendous too! She also made me feel like the prettiest bride and made the final moment that much more enjoyable! Thank you to the entire team, especially Lorraine! You have a great gift and talent. Thank you!!
---
Reviewed on

3/21/2017
Shayla R
Danelle's offered such a great experience for us! They were our first stop and thankfully the only one. The environment was so welcoming, and our consultant did an amazing helping us search for the gown, keeping us on schedule, and making it a truly fun experience! The entire... Read More staff was so professional and I couldn't have asked for a better dress shopping experience!
---
Reviewed on

2/07/2017
Chelsey P
The experience was awesome and the attendant I worked with was great! I had a particular dress style in mind. I did some research and I was impressed with the reviews for Danelle's Bridal. I called to schedule an appointment and they were very helpful and accommodating. I was... Read More worried I wouldn't find what I was looking for within my budget. When it was time to start picking out dresses to try on, the first dress I saw on the rack directly in front of me was the exact style I initially had in mind, and of course, was the first dress I tried on. I instantly fell in love and I knew that was the dress I wanted to wear on my wedding day. The only down side was the price of the dress. It was well above my budget, but we were able to work it out and I can't be more excited to wear it!!
---
Reviewed on

1/25/2017
Sarah H
I loved working with Lorraine! She was so patient and helpful!! She was so sweet and so amazing!! The whole experience at Danelles was perfect from the second we walked in the door. Everyone was so kind and helpful. Thank you for making the day amazing!
---
Reviewed on

12/14/2016
Tanisha T
Finally plus size women have a store they can go to for gorgeous evening apparel! Danelle's Bridal and Adore by Danelle's offer gowns in sizes 00-32w. The staff is professional and the dresses are spectacular. If you want something stunning this is the place to go.
---
Reviewed on

12/11/2016
Kelsey R
Thank you Lorraine for helping me find the most perfect dress, and making me feel so special. The entire experience was wonderful. I will definitely recommend this boutique to everyone I know.
---
Reviewed on

12/05/2016
Jamee K
Thank you Lorraine for being my surrogate mom for the day and helping me find the prefect dress ...btw she loves the dress too!
---
Reviewed on

10/18/2016
Kaci S
They helped me find the perfect dress and helped so much in making sure it got into our price range and made us feel very comfortable and happy. Thank you so much!
---