Home

Daniel Stowe Botanical Gardens
About this Vendor
Daniel Stowe Botanical Garden
One of the Charlotte region's most finest & unique settings for a wedding. With 110 acres of themed gardens, sparkling fountains & ever-changing displays of the best of Southern horticulture, it's easy to see why DSBG was named one of the nation's "20 Great Gardens" by HGTV. Minutes from Uptown.
Amenities + Details
Amenities
Handicap Accessible

Indoor

Outdoor - Not Covered

Reception Area
For more details about amenities, please message the Venue.
Garden, Historic Venue, Park
Food + Catering, Service Staff
Contact Info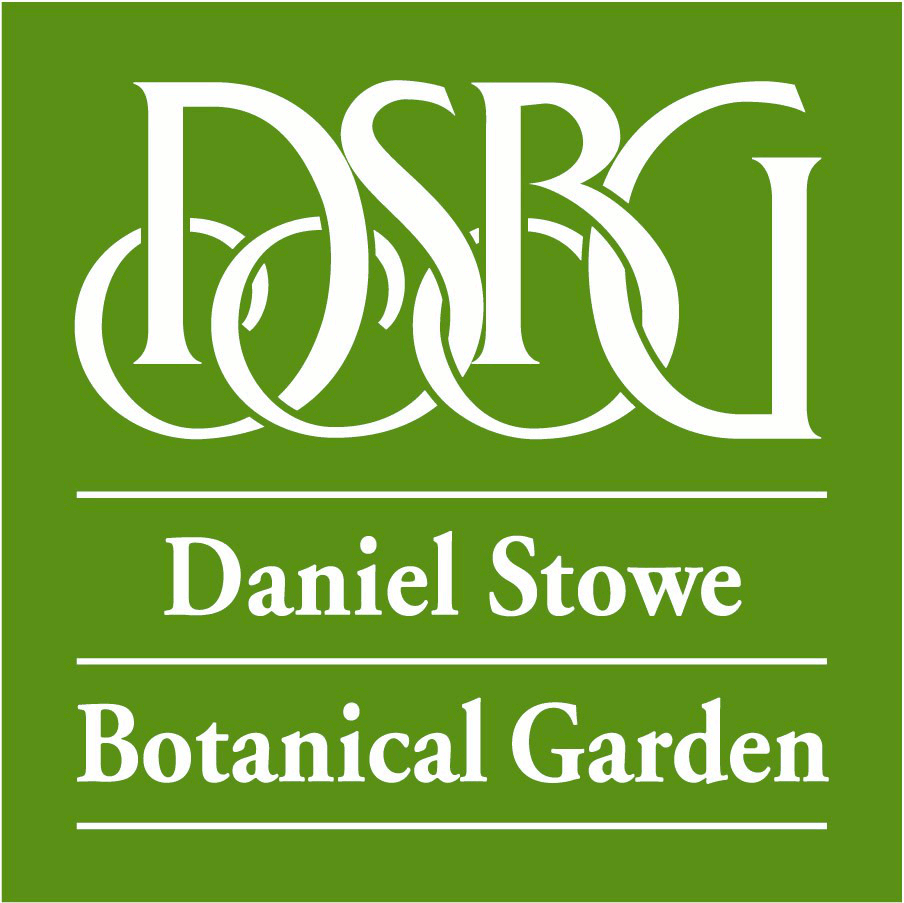 6500 South New Hope Road, Belmont, NC
Fairy Tale Wedding
Reviewed on

9/22/2010
Rachel M
The staff at the Garden were helpful and accommodating as we planned. The setting was just perfect, and we can't believe how well everything turned out.
---
Reviewed on

6/10/2015
Ashley E
I recently got married at Daniel Stowe, and I couldn't possibly imagine a better place. Gail and Courtney are wonderful to work with. They're very responsive and helpful with questions about the venue itself and even just with general recommendations. The gardens are stunningly beautiful for an outdoor ceremony, but even if the weather doesn't work out, the Great Hall is lovely for the ceremony. Definitely tell your guests to check out the Orchid Conservatory! The point is that choosing to have my wedding at the garden was the best decision (other than my husband!) that I made about my wedding day. It was just perfect!
---
Best Venue in Charlotte area
Reviewed on

2/26/2015
April L
DSBG was an excellent venue in every aspect. My husband and I were married in the White Garden (which is absolutely stunning, especially in the Spring and Summer!) and had our reception in the Great Hall. It was extremely convenient to have everything in one place with the option of an indoor reception to escape the summer heat! DSBG is a little far from downtown Charlotte, but well worth the drive! The staff at DSBG was very kind, helpful, and professional. Their event coordinator, Gail Allen, was attentive and always available to answer our questions. She shared the garden's recommended vendor list which we used for almost every aspect of our wedding- made planning a lot easier! Our guests RAVED about how beautiful the venue was. It started pouring down rain immediately after our ceremony, moving the cocktail hour inside, but everything was so beautiful that no one even cared! The staff made the transition effortless for us. Definitely one of the best venues in the Charlotte area - highly recommend!
---
A stunning venue
Reviewed on

12/16/2014
Rachel S
If you're looking for the perfect all-in-one venue, this is the place to go. DSBG is a little off the grid, but it's absolutely gorgeous. The staff is fantastic, the facilities are top-notch and you can customize your day in a way that you can't with any other venues in the Charlotte area. The timeline they give you is a little tight, so just be aware, but everything else makes up for that. I couldn't have asked for a more perfect setting.
---
Amazing!
Reviewed on

10/15/2014
Nicole K
The venue was absolutely beautiful! We had storms roll through right before the ceremony and had to default to the rain plan last minute but everyone was so accommodating and the ceremony space was still stunning! The guests couldn't tell it was the fallback plan! Luckily, the rain cleared up and our guests were able to roam the gardens during our cocktail hour!
---
Perfect Place to Say I DO!
Reviewed on

9/08/2014
Sherneda B
Me & my (now husband) moved to Charlotte, NC & had no clue where to began after the proposal. We initially had our hearts set on a destination wedding, but my mother has a fear of flying. We both still wanted to find a place that felt like a destination, a place where the pretty is already in place & then God led us to Daniel Stowe Botanical Garden! During our initial visit we met with Gail, who has to be one of the nicest people on earth! She showed us the gardens & walked us through all the details. It was love at first sight! I knew after minutes of walking the gardens that this was the place! Not only were the gardens so beautiful, it also featured exhibits as well. My wedding day was on August 31,2014 in the White Garden. The reception was held in the Great Hall. We additionally had access to the entire gardens with our package & they had a beautiful Zimbabwe exhibit displayed during the month of August! My wedding day could not have been more perfect! Courtney & Gail made sure that all of our needs were met from beginning to end. Getting married at Daniel Stowe was such a blessing. My family & friends can't stop talking about how beautiful the gardens were. DSBG is a true treasure! Thank you so much again to Gail, Courtney, & Donald with Best Impressions. You all made my wedding day so special & memorable! This was one of the best days of my life & I owe it all to God for leading me to Daniel Stowe Botanical Garden! -Neda Williams-
---
Best venue in Charlotte and Top-notch customer service
Reviewed on

8/14/2013
Daniel Stowe was a great venue to work with. Gail Allen was our Event Coordinator and she was AMAZING!! She was so helpful and responsive in answering the questions I had during the entire wedding planning process. Her customer service was top notch! She provided suggestions for different vendors to use and genuinely cared about making sure our wedding day was flawless and special. She really became a part of our family because she was so caring and involved from top to bottom. :) I got engaged at Daniel Stowe Botanical Garden last summer and I met Gail while we were there. Daniel Stowe is a stunning venue. We received so much feedback from our guests about how beautiful everything was. We had our ceremony outside in the Four Seasons Garden and we booked the entire facility for our wedding. Our guests were able to tour the entire garden - including the White Garden, the Crepe Myrtle Grove, and the Orchid Conservatory. DSBG is an awesome venue to work with and everything flowed seamlessly. They have exclusive vendors that they use for catering/rentals and it makes your wedding day go so smoothly. They are truly one of the best wedding venues in this area.
---
THE Best Wedding Venue in Charlotte
Reviewed on

7/07/2013
Shereen E
My husband and I could not think of a more beautiful place to have our wedding ceremony and reception. The staff is kind, responsive and incredibly patient. Our experience at Daniel Stowe was nothing less than exceptional. If you are interested in impressing your guests and having a stunning venue with wonderful service, this place is it!
---
STUNNING!
Reviewed on

6/03/2013
Whitney H
Daniel Stowe Botanical garden is by far the most beautiful venue I have ever seen. The prices were affordable, we got a discount for a friday wedding. Staff was friendly and helpful and we got a free membership so we can enjoy the garden for another year! Highly recommended.
---
PERFECT wedding venue!
Reviewed on

1/10/2013
ann maree g
If you don't live in North Carolina make sure you plan a destination wedding! Daniel Stowe Botanical Gardens was spec.tac.u.lar! We enjoyed the gardens, we enjoyed the indoor facilities, we enjoyed the food (on-site caterer required), we enjoyed the staff; we had THE BEST wedding experience! I have worked in the event industry many years and this venue is by FAR the most professional. They tell you what they offer and then they follow through promptly and efficiently. It was a pleasure getting to know their staff and working together to make our son's wedding amazing!
---
FIrst Class Wedding
Reviewed on

7/11/2012
Donna W
Daniel Stowe Botanical Gardens. The very first day I visited the Gardens I knew it was the place I was going to be married. It was our first marriage and I wanted everything I ever dreamed of and I wanted It to be perfect. The Gardens and the staff exceeded all my wishes. It has acres of gardens and every flower you can imagine. It also has some gorgeous water fountains that make for some romantic pictures. We had a butterfly release at the end of the ceremony. The guest were surprised and thought It was amazing to see in the gardens. Our reception was held in "The Great Hall". This room is stunning with a Dome ceiling which we had the decorator hang with tangerine ceiling drapes. Best Impressions, the catering company, was more than I could hope for. Every dish was delicious. The set up of the different stations was drenched with mouth watering dishes. I must say every bride is going to worry about everything taking place on wedding day. But believe me When I say, you honestly have no worries at Daniel Stowe. The caterer, the decorator, the florist, the DJ, the photographer, the officiant , the coordinator, each and every one did their part and more. I could not be more pleased about my wedding day. If you want a First Class Wedding this is the place.
---
Wonderful Wedding!
Reviewed on

6/06/2012
Heather H
My groom and I had a fantastic wedding at Daniel Stowe. They were very professional and it was so easy to use the catering and rental vendors since they were so familiar with the grounds and policies. The White Garden is beautiful all year long but was especially vibrant for our May ceremony.
---
DSBG
Reviewed on

7/01/2011
C R
Great venue! Requires certain caterers and rental companies, but it actually works out because they are very familiar with the venue. Staff is very helpful. Beautiful backdrop for pictures.
---
BEST venue ever
Reviewed on

1/08/2011
Betsy C
My wedding was beautiful because of Daniel Stowe. The outside garden created the most romantic ceremony, the Orchid Conservatory was so unique for the cocktail hour, and the inside Great Hall was magnificent for the reception. Everyone who works there went above and beyond to make my wedding a dream come true!
---
Bride- Carrie Metcalfe
Reviewed on

11/14/2010
Connie C
We can't say enough about this lovely location! The grounds and orchid conservatory were exquisite. The staff was extremely helpful making contact with all of our vendors to be sure we were all on the same page in planning. They answered our questions and fulfilled our every need. Our guests were most complimentary of the location and its facilities.
---
Absolutely Beautiful
Reviewed on

9/22/2010
Anna R
This place is incredibly classy, but also down to earth and non-traditional. Its perfect for outdoor weddings, and also has a great indoor space. Keep in mind that they wont let you throw rice or flowers, but that's just a small thing.
---
Review for Daniel Stowe Botanical Garden
Reviewed on

5/10/2010
Susanne K
I loved that it was able to accomodate everyone in the same room, and that the gardens could be a beautiful backdrop for our wedding.;You pay twice for the cost of chairs if you have your ceremony and reception there. The Gardens only work with one table and linnen/decorating company.
---
Review for Daniel Stowe Botanical Garden
Reviewed on

9/13/2007
MARGEAUX L
We were married in July so naturally all of the flowers were in bloom and the scene was breath taking. Our wedding pictures were gorgeous. The best thing of all is that you get more than what you pay for. Of all the places we looked to hold our reception and ceremony Daniel Stowe was the most beautiful and most cost effective.
---
Review for Daniel Stowe Botanical Garden
Reviewed on

8/19/2007
Fabiola P
Ceremony in the white garden, reception in the hall was beautiful, cocktails on the garden patio, the fact that guest could wander through the gardens and fountains on the grounds. Very romantic.;The venue only had ONE rental company they would deal with, and they were very unprofessional. First time I was to meet with them, then forgot and I had to call her. Second time, they forgot the rental book so I did not get to see selections for center pieces. They were rude and knew that they could treat you badly b/c you 'HAD' to deal with them. There was no other choice.
---
Send Message