Home

Dare to Dream Weddings
About this Vendor
dream big. we dare you.
Approachable, Affordable and Fun! From full service planning and design to last minute preparations, we work with couples to create unique planning packages that will bring your wedding dreams to life. Always responsive and up to date on the latest wedding trends, Dare to Dream is here for you!
Details
Rehearsals + Parties, Wedding
Day-Of Coordination, Full Service Wedding Planning, Planning
Contact Info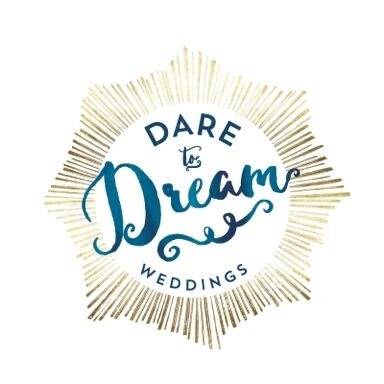 Milwaukee, WI
Milwaukee Area & WI
I'd give them a sixth star if I could
Reviewed on

10/03/2014
At the time my wife and I were looking for a wedding planner, across every review site we looked at, Dare to Dream had only five star ratings, in every category. People, that does not happen by accident. My wife and I were married in a joint Hindu-Catholic ceremony with nearly 200 guests, which we held over Labor Day weekend and began planning in May of the same year (also, we do not live in Wisconsin). Other wedding planners we spoke to said that this would be absolutely no problem (a "piece of cake", if you will), but when we spoke with Megan, she said "OK, that's going to be extremely difficult! We will do our best, but it won't be easy." We hired Megan immediately. The ceremony and reception were spectacular. Megan is pleasant, detail-oriented, knowledgeable, the list goes on. And given how much work she puts into every aspect of the ceremony, I am shocked that Dare to Dream's rates are not double or triple what they are currently. Stop reading and hire Dare to Dream right now, because they are worth every penny. It is seriously not possible to say enough positive things about everything that they do.
---
SO WORTH IT!
Reviewed on

7/21/2014
Jenna B
A year and a half ago, I never envisioned myself as the type of bride-to-be that would hire a wedding planner. I figured, those are only for incredibly wealthy people with lavish, expensive weddings...my fiancé and I are laid-back, middle class people. Why would I possibly need one?! Well, long story short, a new job, crazy schedule, and the realization that I knew NOTHING about the Milwaukee area prompted me to look for a planner to help. Through a simple search, I stumbled upon Dare to Dream, as well as several other planners. The reason I ended up with DTD is because of their willingness to work with ANY budget. I did not need someone to hold my hand at every meeting, all I wanted was for someone help me create a budget and find all my vendors. Megan custom made a package for me solely on my needs and budget...and for the record, she was the only planner willing to do so. Ultimately, I hired Megan and Jen for vendor recommendations, appointment set ups, and wedding day-of planning and assistance. Megan offered suggestions I would've never found on my own, and Jen made my wedding day 100% stress free. I cannot tell you how many people noted how "calm" I was, and it is all thanks to these two ladies. I could not recommend them enough. So, if you are anything like how I was initially, give wedding planning another chance. It is an investment towards peace of mind and I guarantee you will not regret it. I had my dream wedding on Saturday, and I could not have done it all alone. Thanks again, Megan and Jen!!!
---
Amazing wedding planning!
Reviewed on

7/09/2014
Rachel R
Megan did an amazing job for our wedding. We did the Diamond dreams package, so we had assistance with planning including vendor recommendations, monthly to-do's, setting up the day-of timeline with vendors, and then organization on the day-of. The monthly planning and vendor recommendations was really helpful because we were planning from out of town. She also set up a budget for us so we knew about how much to spend on each vendor. She went to our tasting with us and was really helpful when talking to all vendors to know exactly what questions to ask them. Really the best part of having her for our wedding planner was her services on the wedding weekend. We met with her Friday to give her all the stuff for our reception and ceremony, so we didn't have to worry about it. She ran our rehearsal, as our officiant was a friend. On the actual wedding day I had nothing at all to worry about because she had set up a timeline with the vendors and was in contact with all of them throughout the process. I had one vendor contact me on the morning of the wedding, and I just sent Megan a text with their questions and she took care of everything. It was really priceless to have her there on the day of to make sure everything was on time and take care of any last minute problems. There is really nothing I wish would have gone smoother - we had a completely perfect day with no hiccups.
---
Reviewed on

5/20/2015
Janissa M
Megan was wonderful to work with on our wedding. I knew that I needed a wedding planner due to my crazy schedule, but I also still wanted to be involved with the decisions. Hiring Megan was one of the best decisions we made. She was great at keeping me on track as far as creating monthly task lists for us to do and calming my nerves whenever I freaked out about something that I now realize was minor. Other than an issue out of her control, the wedding and reception went smoothly and we received so many compliments. We highly recommend Megan's services!
---
HIGHLY recommend Dare to Dream
Reviewed on

1/27/2015
Molly D
I got married in Nov 2014 in Milwaukee and hired Dare to Dream to assist with full wedding planning. Jen was our primary contact, but Jen and Megan work together closely to pitch in where needed. Jen was so incredibly organized and kept me on top of all tasks. She was also extremely helpful in making vendor recommendations, preparing me for vendor meetings, and ensuring I stayed within my budget. I had nothing to worry about the day of my wedding since Jen orchestrated all the vendors, set up, schedule, final payments, and tips. My fiance and I could honestly enjoy our wedding day without worrying about a thing thanks to Jen. As I searched for wedding planners after getting engaged it was an easy decision to go with Dare to Dream. The cost of services are great compared to competition and I could tell from our initial discussion that Jen was organized, had a great personality, and would be easy to work with. After a little over a year working with Jen, I can't say enough about how happy I am with my decision. Jen went above and beyond to truly help make the day perfect and make my fiance and I feel special. I cannot say enough about Jen and Dare to Dream. I would HIGHLY recommend their services to any brides out there. I don't think you could do much better.
---
Dreams Come True
Reviewed on

10/23/2014
Talia S
Jen was a dream come true. Although I didn't need Jen to help with a lot of the planning on the front end, she truly ensured that the day went smoothly. Not only did she take care of everything and "fix" any problems that came up, but she did it with ease and a smile. Jen took the time to understand our wants and needs, but also the dynamic of the family. It was a great match for us and we would highly recommend Jen and Dare to Dream to anyone that asks.
---
My wedding
Reviewed on

10/04/2014
Laurie F
Good experience
---
Best Money We Spent on Our Wedding
Reviewed on

10/03/2014
My husband and I were planning our wedding in Milwaukee from far away, all while coordinating a cross country move and changing jobs. Not to mention the fact that our wedding was on a short 5 month timeline. I called several planners in the area and Megan knocked our socks off. She was a true professional from the moment we first spoke. While she was very realistic about what we could do on our timeline, she was also incredibly positive and creative about making sure the wedding was our style. She was organized, on top of things, and always pleasant and fun to work with. She made an otherwise stressful life event so much easier. She will work with your budget and make sure you have a beautiful event that is true to your vision--no matter what speed bumps you might encounter. My wedding dress totally fell through a couple weeks before the event and Megan was there for me every step of the way. We had a fusion Catholic-Hindu wedding and she didn't miss a beat, even with odd requests from our parents. We have absolutely zero regrets about hiring Megan and Dare to Dream.
---
Invaluable service!!
Reviewed on

7/21/2014
Heather G
I have absolutely no idea how we would have gotten everything done for our 300-person wedding reception without Jen! She was absolutely wonderful to work with. We hired her as our month-of coordinator. Our reception venue did not provide a coordinator, so Jen set everything up at our reception while we were taking pictures. Everything looked great. She also kept us organized and on task during the month before our wedding, contacting vendors for us and ensuring that everyone was on the same page. Worth every penny!!
---
Dream Come True
Reviewed on

7/21/2014
Molly W
I hired DTDW about three and half months before my wedding when I realized it was just too difficult to plan details for a Milwaukee wedding while living in New York City. My planner, who I will never be able to thank enough, was Jen Ganson. Jen jumped right in once we laid out what my needs were for the wedding. Most of the big decisions were already made: church, reception, rehearsal dinner and farewell brunch locations had already been finalized. Now came the tough stuff: invitations, welcome bags, favors, guest book, dinner selections, chairs, etc… And most of all, someone to help me execute while I was hundreds of miles away. Jen understood the vintage feel I wanted for the whole weekend right away. She found great vendors, dealt with a difficult invitation supplier I had already selected, keep everything organized and took all the stress away. Her style was effortless and easy, she was calming and caring every step of the way. I could not have found a better partner anywhere. Even our wedding officiant, who was not a fan of planners in general, had huge respect for Jen and the way she partnered to get things handled for the ceremony. Jen was a dream come true. Truly.
---
Made wedding planning as stress-free as possible!
Reviewed on

7/06/2014
Erin
Megan was absolutely amazing! We started planning our wedding 14 months out, and we were not living locally. Every month she sent us a task list that was very helpful in keeping us on track. She was so helpful in creating lists of vendors. She went above and beyond to make our wedding day amazing! I don't know what we would have done without her and I would definitely recommend her services!
---
Very Friendly and Knowledgable
Reviewed on

7/03/2014
We used Dare to Dream to help us on our wedding day. Meaghan Potter was very accommodating and helpful. She provided a lot of good insight into wedding planning and she was able to answer all of our questions. We would recommend Dare to Dream for any future wedding planning needs to our friends.
---
Dare to Dream Weddings
Reviewed on

6/22/2014
Megan from Dare to Dream Weddings was so wonderful to work with. She put us in touch with some wonderful vendors and helped us with every detail of our wedding. We really didn't know anything about how to put together a wedding, so her help was very needed. She helped us with everything from decor to vendor deals and contracts, and even just advice and recommendations. Her monthly To Do list e-mails helped to keep us on track and ensure everything was done and organized. Having her on the day of our wedding was invaluable. We did not have to worry about a thing on the day of because she was keeping everyone on track and bringing necessary items to us, while also helping to set up the reception and keeping our vendors in line with our timeline and wishes. We could not have had such a great day without Megan and all her input along the way! I would definitely recommend Dare to Dream Weddings to anyone looking for wedding planning services. Thank you Megan!
---
Everything we wanted & more..
Reviewed on

6/17/2014
Tara L
My husband and I spent the first 6 months of wedding planning trying to do it on our own before we met Megan. We were so lost and had no idea what needed to be done. My family (the bride) lives far away and made planning even more complicated. After deciding to work with Dare to Dream Weddings, everything became much easier! Megan kept us on track and also helped us find some amazing vendors that we never would have met outselves! The highlight of our experience was on our wedding day - it was PERFECT. The entire day was set up exactly how we wanted. We, and our family, had NO stress the day of. We were able to enjoy every moment. I would recommend Dare to Dream Weddings to anyone!!!
---
Amazing!
Reviewed on

5/01/2014
Jennifer B
I can't say enough about how amazing Megan and Jen were to work with. I did a full package that included everything from the time I found them until the night of my wedding. It was the best decision I made! They have great ideas, vendor contacts, and excellent communicators. I can't think of a single thing I would have changed or was not happy with. They pulled my idea together and gave me the most beautiful wedding that went off without a hitch!! I highly recommend Dare to Dream Wedding! Best money I spend!
---
Wonderful service & fabulous peace of mind
Reviewed on

11/07/2013
I am SO happy that we decided to move forward with Dare to Dream Weddings. From the beginning, Megan was SO helpful. She went out of her way to provide me with advice and recommendations. Meetings with her were helpful and efficient, and with a month left to go before your wedding helpful and efficient is exactly what you are looking for. Having Megan there the day of was priceless. I was able to focus on the day and enjoy every second without having to worry about vendors or set up etc. Megan took care of everything, plus some! She was calm and professional. If I did my wedding all over there is no doubt in my mind that I would hire Dare to Dream!!
---
Couldn't have asked for anything better!
Reviewed on

11/07/2013
Taylar A
Megan at Dare to Dream Weddings was in one word, amazing!! Definitely took the stress out of all aspects of our wedding, making it so much more enjoyable and fun to plan! She was available, helpful, had great ideas, and helped us stay on track as the big day approached. She asked all the right questions and would respond quickly whenever I needed something. The day of the wedding, from setup to take down, Megan was there to make sure everything went without a hitch and was just the way we wanted it! If you are looking at a few wedding planners and are undecided or you have just started, Dare to Dream Weddings is professional, experienced and listens to what you want and makes it happen!
---
Hiring Megan was one of the best decisions we made
Reviewed on

9/22/2013
Megan H
We hired Megan for the Sweet Dreams (month of) planning package. I wanted to plan my own wedding, but I/my parents/bridal party didn't want to be bothered with any vendor questions, tipping vendors, etc. on the day of the wedding - this package was the perfect solution. It allowed us to plan the wedding we wanted and truly enjoy it the day of! We loved Megan from the beginning. She was organized from the first meeting, taking extensive notes and never letting any detail slip through the cracks. In those busy days leading up to the wedding, it was a huge relief knowing Megan was calling to confirm all details with each vendor so that we didn't have to worry about it. Megan really listened to us and knew exactly what we wanted – she ensured all vendors performed as we expected. She was wonderful at the rehearsal and on the day of the wedding. Megan took care of several details, and as the bride, I never felt stressed on the wedding day knowing Megan was there. I would highly recommend Megan; she was an absolute pleasure to work with.
---
Excellent service!
Reviewed on

8/28/2013
Sasha S
My husband and I got married recently and we had a great experience with Megan of Dare to Dream Weddings . Megan worked with the two of us and my family as a "month of" wedding coordinator. This means that we didn't work with her until one month before the wedding. At that point, we met with Megan and she went over the day of timeline with us, our vendor lists, and our overall vision of how we wanted the day to flow. Megan was extremely professional. She replied to all of my emails/phone calls in a timely manner, and often got back to me within a few hours... I never waited to hear from her. She was on time for every meeting we had. Megan spent a great deal of time during each meeting to take diligent notes and then report back to us the following day to make sure she had everything correct. She coordinated the day of timeline to our vendors (two of whom were from Chicago and were traveling) perfectly. Megan ran the rehearsal at the church and made sure that the celebrants and the bridal party were on the same page. Megan was also very helpful dealing with the reception site coordinator whom was often difficult to get a hold of. My family and I supplied Megan with a lot of items we wanted at the reception site and she set everything up as we asked. We left the placement of some things up to her discretion and it was perfect! On our wedding day, Megan was at the church and made sure everything ran smoothly. She was there when a bridesmaid needed safety pins for her dress, and she handled a situation at the reception site (that I didn't learn about until later). Apparently, when our guest sign was being set up (it was a framed image for the guests to sign) it broke. Megan went to Target before the ceremony and went back to the reception to set it up as we had requested. She did all of this without letting us know, as to not make us stressed or worried. At the reception, Megan was there and she was extremely helpful in keeping things moving in the right direction and keeping up with the time. Overall, I would recommend Megan. She was exactly what my family and I wanted and met our needs as a wedding coordinator. My mom and I wanted to do a lot of the leg work ourselves and with the "month of" coordination, Megan came in a finalized details that we had already set up.
---
Dare to Dream helped make my day perfect!
Reviewed on

6/18/2013
Jennifer R
Megan and Jen were both incredibly helpful during the planning process and for the day of our wedding. With gentle reminders every month and guidance where we needed it to organizing the dozens of "little things" that come up during a wedding, I trusted Dare to Dream completely. My day couldn't have happened without them! I absolutely recommend the use of a coordinator.
---
Highly recommend Dare to Dream Weddings!
Reviewed on

3/28/2013
Elizabeth S
I planned my wedding in six months - I live in Seattle but the wedding was in Milwaukee. I needed someone to help me find and contact vendors as well as make sure I stayed on task. Megan far exceeded my expectations. She was able to suggest several vendors in my budget and some even gave me a discount because I was working with her. While all decisions were my own, she would give me her opinion when asked. Her communication was awesome, she always responded to my emails in a very timely fashion. I would highly recommend Dare to Dream Weddings for anyone looking for a wedding planner.
---
Megan was Great to Work With!
Reviewed on

10/28/2012
adam s
My wife and I planned our wedding from halfway across the country and Megan provided us (and our mom's) an incredible service. She sent us reminders on what to take care of each month leading up to the wedding and in the last month before the wedding she took care of nearly everything. I know that I don't know half the things she did to make the wedding perfect and whatever she did worked! We had a great day, and I know that without Megan and her help we wouldn't have been able to relax as much as we did. For those coming in from out of town, get in touch with Megan! After the first few initial planning things, we were pretty much hands off for the little details. I don't know what we would have done without her. Thanks Megan!
---
Thank You Megan!
Reviewed on

7/11/2012
Retha H
My husband and I was blown away by Megans attention to detail and pleasant spirit. She was so easy to talk to and always available from start to finish. All of our expections were exceeded. Great job Megan!
---
Great job!
Reviewed on

4/30/2012
Katy C
Dare to Dream made sure everything went smoothly on my wedding day! Megan made sure everything was taken care of! I had nothing to do but just enjoy my wedding!
---
Meet The Owner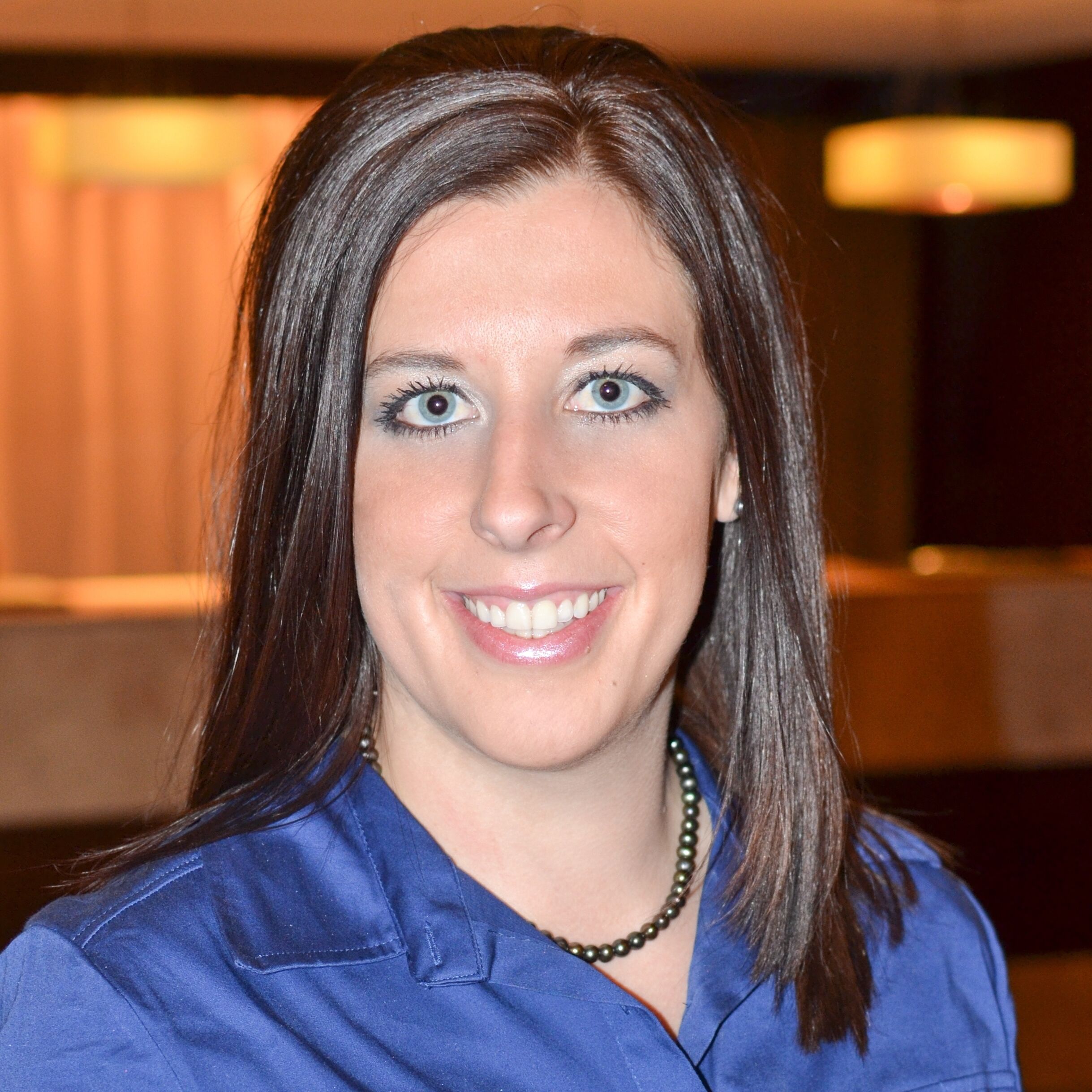 Megan A. Potter
Congratulations on your engagement! As the owner of Dare to Dream, I take great pride in our approachable demeanor and dedication to our clients. With a business background from Marquette University and experience in personal event planning I built this business through the creation of vendor relationships that I still value today. Today, Dare to Dream has experience in working with some of the best venues in town including the Pritzlaff, Turner Hall, Grain Exchange and Pier Wisconsin. Happy Planning!
Send Message