Home

Daren Kelley Photography
About this Vendor
Relive Your Wedding Day with Beautiful Photographs
My goal on your wedding day is to capture genuine emotion and all the wonderful candid moments that make your day truly unique. I'd be honored if chosen to photograph one of the most important days of your life. I serve all of Southern California and love to travel for destination weddings.
Details
Contact Info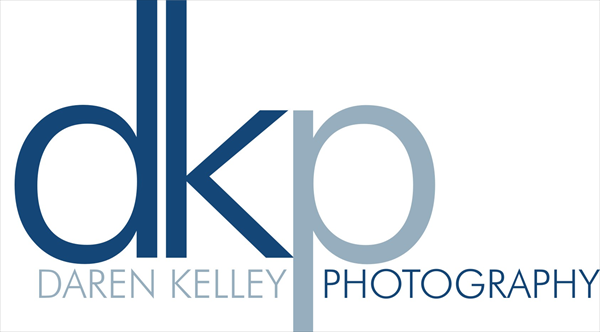 37865 Amberleaf Court, Murrieta, CA
Southern California
Daren Kelley = BEST
Reviewed on

3/27/2013
Jeff H
How to describe the perfect photographer... hmmm... Daren really is the best photographer you could ask for. Very upbeat, happy, professional, and produces quality work. He arrived early, stayed late, took amazing pictures, and we even got him to party with us! During our engagement photo session, Daren literally had us laughing most of the time. He makes the experience very fun, which in turn makes you feel more comfortable while having a million photos taken of yourself. Our wedding day was everything we could have asked for and more, and Daren captured the entire day beautifully. If you are looking for a fun, upbeat photographer... choose Daren If you are looking for a professional and punctual photographer... choose Daren If you are looking for unique shots with creation/imagination... choose Daren If you are looking for every amazing moment of your wedding/reception captured... choose Daren. So basically... CHOOSE DAREN!!!!!!!!!!!!!!!!! Guaranteed he will be the best vendor you hire for you wedding. We loved all of our vendors, and yet Daren still stands a head above the rest!
---
AWESOME IS THE LEAST I CAN SAY!!!!
Reviewed on

1/09/2013
Cheryl H
Daren was the most amazing photographer we could have asked for. We paid the extra for the engagement photos even though we were gonna have a friend do it initially, and it was such a good idea. engagement photo time gave us a chance to get to know Daren and it made it so much easier on the day of. He i such a good photographer an an awesome guy. He entertained all of our picture ideas and met all of our needs. He gave us his input about other picture ideas we hadn't thought of which paid off huge in the end.We received a card from him weeks before our wedding just checking in to make sure we were on track and to give us reassurance, and even got a thank you card from him after our wedding from him and his wife. I would recommend him hands down to anyone wanting great wedding photos and a personal wedding experience.
---
Daren Kelley is Boss!!
Reviewed on

7/25/2012
Liesl A
Daren was one of the best choices I made! he was professional, friendly, and just plain wonderful. I loved that when I recieved my pictures, there were moments captured that I was unaware of. Looking back on my wedding day, things seem to be a blur, but the pictures say it all, and thanks to Daren I have the most perfect absolute "caught in the moment" memories. The quality and service I recieved was well worth it. Even before the day, he was helpful and responded to concerns in a timely manner. But the most amazing part of it all, was after it was all overl, I recieved a personalized gift from his wife, she had make us custom coasters with pictures from our special day as a thank you gift. It made me feel like it wasn't just another business deal. I am a satisified customer!!!
---
Reviewed on

6/27/2015
So glad we went with Daren!!! The pictures turned out amazing. He does a combination of artsy and traditional styles which makes for an amazing album spread. Daren's personality is super easy going, always keeps his sense of humor....Absolutely loved working with him every step of the way. His prices are very good. So glad we didn't go with a San Diego photographer.
---
Reviewed on

6/08/2015
Aimee B
First of all I wish there were more than 5 stars for Daren. We recently got married March 21,2015 and we had the wedding in Laguna at the Hotel Laguna. To be honest all I did was look up reviews and picked Daren soley based on those. From our first conversation on the phone I knew I was going to be happy with my decision. Daren and I chatted several times about the different photos we wanted, the first look photos, family photos and so on. Darrent took great care to show both my husband and I that he was excited and dedicated to making our day special. A few weeks before the wedding he even met me at the venue to scope out locations for pictures. There were so many little touches along the way that made this experience amazing. From the sweet handwritten note and Starbucks card from Daren's wife before the wedding to the personalized gift she made for us with some of our pictures. He is very easy to get in touch with when you need anything. We received a photo preview email before we even got back from the honeymoon and the full album of photos about a week or so after. He is on top of his game and you will not be disappointed! I HIGHLY recommend Daren Kelley Photography.
---
Amazing! Please read on...
Reviewed on

1/26/2015
Daren photographed my son and his fiancé on location in June 2014 for their engagement pictures. He took the most incredible pictures, hundreds of them, as he captured beautiful moments between them that displayed their personalities. Some of the pictures were formal and others were candid, but they were all gorgeous. Daren was also going to photograph their wedding as well but tragedy struck our family on Sept. 2, 2014. My son's fiancé, Becca, became ill and passed away from an undiagnosed brain tumor. Although we are devastated, we are all so very thankful that we have such wonderful photographs of them. Through this difficult time, Daren's compassion for our family has been amazing. He spent so much time with Becca and Scott during their summer photo shoot that he got to know them. When he heard the horrible news he was so compassionate. He told me that he was going to make something for Scott. Much to our surprise, in the mail we received a very precious gift. Daren created a priceless, bound book of the engagement photographs for my son. He is also creating one for Becca's mom. Oh my goodness, it is a beautiful book. When looking at the photographs Becca's personality shines through. We did not ask Daren to do this. He did this on his own, creating and mailing the book to us, without asking for a penny. What an upstanding guy! I cannot say enough great things about Daren Kelley. Not only will you have amazing photographs of your special day but you will be working with a true professional.
---
110% Satisfied
Reviewed on

1/09/2015
michael k
Our wedding was truly one of the most memorable events in my life. Being able to relive that special day with Daren's photography still makes me smile. During our engagement photo session, Daren made us feel comfortable and at ease. At our wedding, he was extremely professional and punctual. His passion for his craft is apparent. He also personably worked alongside all of our vendors and coordinated with our videographer to make sure everything was just right for us. I am so pleased with my photographs and couldn't have asked for someone who was more professional and dedicated. I loved the unique and candid shots, and the creative way Daren photographs. His attention to detail shows through in his beautifully captured moments. My husband and I are lucky to have had Daren in our corner making sure we could always have special memories of our wedding. I also really enjoyed how easy Daren was to reach and quickly responded to any questions we had. His wife also made us feel special by sending us a sweet note reminding us to enjoy the journey. I would strongly recommend Daren as a photographer to anyone who wants a professional, hardworking, and talented photographer. The Keenans
---
Daren is Amazing!
Reviewed on

11/08/2014
Cynthia O
I could not be happier with the fabulous job that Daren did capturing our big day! My husband works at a hospital and more than 5 of the nurses there had Daren as their photographer for their weddings. They had all raved about him so we knew that going with Daren would be a great choice. Daren was such a pleasure to work with. He is super sweet and was able to get incredible photos. I told Daren that I wanted to create photo thank you cards. He was kind enough to send me a high resolution copy of the photo I wanted early. Guests were so surprised to get quality thank you cards so quickly. I have girlfriends who waited over 5 months for their wedding photos. That most certainly wasn't the case with Daren. We received our photos much faster than anticipated. Trust me the only issue that you will have after selecting Daren to photograph your wedding is that you will want to print SO MANY photos it will be difficult to select the ones you will frame. My advice to any bride to be in the SoCal region is to contact Daren and cross 'Select Photographer' off your list.
---
The Best.
Reviewed on

11/01/2014
Justine m
My husband and I had a really hard time trying to find a photogpraher. He had no idea the cost of one and he really didn't understand. When I finally got him to agree to sit down with one it was Darren. And after we left he said "Wow." Not only are Darren's photos incredible, but is just so nice, and SO personable. He makes everything so easy and is sooooo easy going. He even stayed longer than he was supposed to to get more pictures, how nice is that right? The turn around for the photos was SO fast, and I have an app on my phone that I can pull up any photos and print from if I wanted too :) Then, a couple weeks later we got 4 homemade coasters with our photos on them!! Such a great guy, if you are really debating with going with Darren you should at least meet with him. He's the best.
---
Daren Kelley Goes Above and Beyond
Reviewed on

10/25/2014
Jenny V
I would recommend Daren Kelley for any occasion. He is gracious and easygoing while making the whole process simple and timely. Daren was a pleasure to work with and someone who you know you can trust immediately. Certainly one of the best aspects of our wedding was Daren's presence at all of the most important times and the beautiful work he created for us as a result. Daren went above and beyond to make sure everything was taken care of and fulfilled many jobs not normally expected of a photographer. Also, he does little things to make the experience better such as sending us a Starbuck's gift card before the wedding to help with stress. After the wedding he sent thoughtful coasters with beautiful shots from our wedding. Daren's prices are also more than reasonable considering the amount of work he puts into each process of his work. We are very happy with the results and will recommend him every time we get the chance.
---
The best choice we could have made. Ever!
Reviewed on

10/19/2014
Ashlee L
When first seeking wedding photographers, it was important to find someone who wasn't going to break the budget but also wouldn't be the case where you would end up saying "you get what you paid for". Already having an idea for a budget, the next task was finding the photographer who's style was going to be simple but captivating, creative and edgy while working in those special candid moments, and above all...hold the cheese! Daren was perfect for what we wanted. The price was just right but we feel we got so much more then what we paid for. In the wedding industry, there is so much competition however Daren never made it feel like a sale or we were just another number but rather, more like a new friend and you are all excited and share the same common goal. When we first found Daren, not only were we impressed with his shooting style, but we liked him as a person immediately. Daren has a very genuine, kind soul, showed that he could be professional and made us feel comfortable by engaging in jokes with my fiancé and I. He also offered a lot of knowledge about his work and things related towards the wedding for the day of. Daren was always quick in responses to emails or texts. Answered questions we had, offered feedback, always took ideas given to him and actually used them unlike some who would pretend to know what you meant and then would still do their own thing. Daren did our engagement shoot and our wedding. Both of which our family, friends, and we LOVE so much! The wedding day was the easiest and least stressful part when working with him. He was early, beyond flexible, fun and relaxed which made it easier for me and I can't thank him enough for that. That alone is something you can't pay for. We just can't say enough great things about Daren and what he did for us. THANK YOU! THANK YOU! THANK YOU! Anyone reading this should look no further because THIS IS YOUR GUY.
---
Fantastic Wedding Photography
Reviewed on

10/06/2014
Rachel B
Daren photographed my wedding in June 2014. Photography was one of the most important items when it came to my wedding. Daren exceeded my expectations. I LOVE LOVE my photos and I constantly get complements on them. The website and App that he set up for us are great tools. I highly recommend Daren
---
Daren Kelley is Amazing!
Reviewed on

10/04/2014
Daren traveled to the East Coast to photograph our special day and we can't tell you how pleased we were with his outstanding talent and enthusiasm! He made sure to ask many questions of our expectations and fulfilled beyond any expectations we could have imagined! I would recommend Daren Kelley Photography to every bride that is looking for a unique photographer with a vision of perfection!
---
Very professional!!!
Reviewed on

7/03/2014
p p
If you are looking for a professional photographer, someone you can trust 100% on your very special day... YOUR WEDDING DAY!!!! Because at the end, all you are going to have are your memories and PICTURES (and maybe video, if is within your budget)!!!! And we just don't want regular pictures where you are going to posing the whole time... You would like to have a professional photographer who can be able to capture those smiles, love gestures, eye to eye contact, hugs, tears, movements, kisses, etc... That for me is a real photographer... If you are looking for all of that Daren Kelley is THE ONE... My husband and I are so happy with the whole entire process but MORE MORE with the results... Daren made us feel very very comfortable since the first time I called him to get an estimate... He worked with my budget really well... And I didn't feel any pressure... His wife even sent us a Starbucks card one time before the wedding so my husband and I could go have a cup of coffee and just get out of the whole "planning stuff" for a moment... We though that was really really nice of her.... Daren also answered all our questions within a day all the time(usually you don't get that with some vendors after they get your first deposit, trust me)... He showed up on time the day of, he was smiling the whole time and working very hard to get his best photo shoots... All my guests were very happy on the way he treated them when taking the family, etc pictures.... Another super important detail, I don't know how he was able to capture so many moments and movements because I didn't even notice he was there on those specific times... He was never in front of us or blocking our way or anything like that.... Everything looked so good to be true haha until the day I received MY BEAUTIFUL PICTURES!!!!! I loooooooooveeeeee them ALL!!!!! THANK YOU DAREN!!!! And congratulations for being a very respectful, professional and talented photographer!!!! God bless you and your talent... B&R 05/24/2014
---
excellent
Reviewed on

6/23/2014
picking the right photographer was very important to me because we did a lot of planning and hard work to for our momentous occasion and who doesn't want the pretty pictures to show for all that for years to come? so someone with a great eye (for portraits and candid photos) as well as someone punctional & professional was what i was looking for. i looked at dozens of photographers portfolios. daren was my top choice and he didnt disappoint. both of our parents (+friends) commented he did a great job. we did the engagement session with him too, which was nice because we had that time to get acquainted before the chaotic wedding. turnaround for pictures is super fast. i was most impressed with how well he incorporates scenery in the photos (and managed to hide things like oil rigs in the background!). the pictures of our reception were a good mix of people (instead of a bunch of pictures of just kids or just the bridal party etc). on top of all this, he has a very upbeat personality. no regrets at all with daren!
---
LOOK NO FURTHER, DAREN IS PERFECTION!!!!
Reviewed on

6/19/2014
Kristin S
BEST photographer ever! Daren is sooooo friendly and fun to work with!!! He is very flexible, professional, talented and very friendly. He also makes you feel really comfortable while taking pictures, which make the photos more candid and real. He photographed my engagement photos and wedding and everyone said "who was your photographer?!?!" They were so impressed with the outcome of my photos. He has a passion for photography and it shows in his results. He has unique & artsy ideas with angles and poses that you definitely can't think up yourself. You would be doing yourself a disfavor if you don't select Daren as your photographer! Trust me!
---
PERFECT PAIR
Reviewed on

5/16/2014
Nellie Z
Daren and Josh were amazing. I tended to forget that they were there and my photos are everything I could have ever wished they would be. Both Daren and Josh both captured the true personalities of all my guests and bridal party as well as my husband and I. I will definitely be seeking them for additional photos with my family.
---
Perfect photographer, very happy couple!!
Reviewed on

1/23/2014
Heather L
My husband and I knew right after meeting with Daren for the first time that we wanted him as our wedding photographer. His sample shots he showed us were amazing, his personality was so friendly and easy-going, AND his prices were great! We had our engagement photos taken with him first, which turned out better than I could have hoped! It was a bit awkward for us at first since my hubby and I weren't used to having these kinds of professional photos taken, but Daren totally made us feel at ease and captured many gorgeous photos. I was totally confident after our engagement session that I had NOTHING to worry about on our wedding day- that our wedding photos would turn out amazing as well. And they did! Daren braved the 100 degree temps with a smile and captured every moment of our wonderful wedding day. He gave great directions when needed and blended right into the background so I often forgot he was there. He was such a pleasure to work with before, during, and after our wedding day. He got our pictures to us quickly afterwards, which were of course wonderful. I highly highly recommend him as your wedding and engagement photographer!!
---
Best Photographer!
Reviewed on

12/19/2013
Victoria F
Daren Kelley did an amazing job with our wedding and engagement photos. He is very kind. When we met with Daren to discuss details, we immediately decided we wanted him as our photographer. He made the process very easy and his pictures are amazing. He has great ideas and definitely knows what he is doing. I definitely recommend him to everyone. Thank You so much for making our day extremely much memorable.
---
The best choice we made!!!
Reviewed on

9/30/2013
Nicole B
Daren is amazing! I told him my ideas and what my husband and I were expecting, he knew exactly what we were asking for. We hit it off right away. Everything came so natural with him, which is very important. During my last minute touch ups on wedding day, he made me feel very comfortable even while I was getting into my dress. All though we were on a budget, we were willing to do a little splurging for a photographer (since you will have those photos for the rest of your life). And again this is why I chose Daren, he has very competitive prices. You will not regret it! Thank you for being awesome Daren! P.S. The couple under the tree is my husband Adrian and I :)
---
The best photographer in the world!
Reviewed on

8/25/2013
Sarah S
My husband and I absolutely loved Daren! He not only takes breathtaking photos, but he makes you feel very comfortable....like its your best friend taking your photos. He is one of the nicest people I have ever met! Everyone that saw my wedding photos were amazed and I could not be more pleased with the result!
---
Happy Bride!
Reviewed on

8/15/2013
I can not say enough good things about Daren Kelley Photography. From the start Daren was great with communication and paid attention to what I needed. He was never pushy but honest and fair. Daren was hired to photograph our rehearsal dinner and wedding. He was friendly and courteous. It was almost like he wasn't there. When we received our photo's (in a very timely manner) they were absolutely stunning! I had emailed him some ideas of what I liked and he captured it beautifully. I love the candid photo's that portray people in a natural state and he is an expert at capturing those moments. I am 110% satisfied with our service, value and results. He will most certainly be our go to for any and all future events. YAY!
---
Above and beyond!
Reviewed on

8/14/2013
My husband and I were thrilled to have Daren as our wedding photographer! He has such a creative eye and made the whole experience, from engagement pictures to wedding day pictures, so enjoyable! He was very accommodating to a few specific requests we had. Not only is he professional, but so personable and fun which made every interaction with him fun as well. Looking through our wedding photos made me realize how many details of the day that I missed just because the whole things went by so fast...I'm so thankful to have every moment captured in our beautiful pictures! I feel like I'm re-living the day when I look at them:) One of my favorite things in working with Daren was how quick he was to get our proofs back to us. I've heard some people waiting for months to see their wedding pictures, but we didn't have to wait long at all, and they were beautifully edited. We've gotten so many compliments on them! We completely trusted Daren with our engagement and wedding pictures, and we were beyond happy with the results! Hire Daren and you won't have to worry about a thing, your pictures will be beautiful and the whole experience will be so memorable:)
---
Amazing
Reviewed on

8/12/2013
Daren is one of most personal and humble photographer that I met with. His attention to detail is amazing, he is very creative and his work is amazing. His wife made us some beautiful coasters that were shipped to our house which was an amazing surprise and attached was a thank you note. The pictures were amazing and he is real discrete and works well with other photographers, video personal and with the other venders. Daren not only takes great pictures but he captures beautiful memories that will last longer then the reception will ever last. So if you have any doubts about him don't, he is amazing and he will not disappoint you.
---
Thesaly and Kevin Wedding
Reviewed on

8/05/2013
Daren is the most amazing photographer. I knew that I wanted Daren to be part of our special day even before I knew when and where it was going to happen. Daren is so reasonably priced for his wonderful work. He is gifted and has a talent to see shots that happen in an instant. He captures moments that the normal eye wouldn't see. One of my favorite shots from our wedding day is a line of our family heading towards the beach. Daren is so reasonably priced and is willing to travel out of the area to accommodate his clients. He is never intrusive while taking pictures. I would recommend Daren Kelley to anyone. We love Daren.
---
Send Message