Home

David Barnes Photography
Details
Online Proofing, Digital Files, Wedding Albums, Photo, Second Shooter Available
Contact Info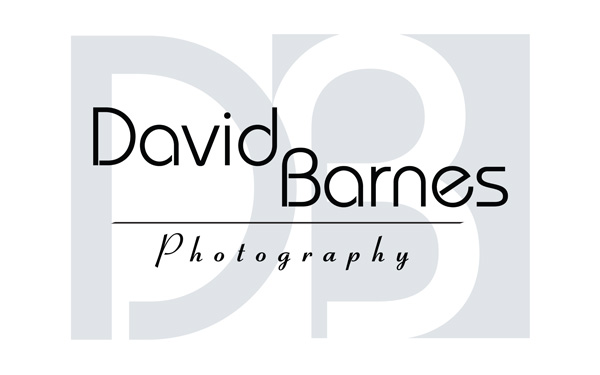 8.16.14 Wedding
Reviewed on

9/18/2014
Kellie C
I found David from the great reviews he has received from this website. David was affordable, and made me feel so comfortable during our first meeting, it was an easy decision to book him for our wedding. Unfortunately David broke his wrist a couple weeks before our wedding, so... Read More he couldn't work. Now this sounds like a huge wedding disaster, but David found us a replacement photographer (and honored the original price quote) before we even knew there was an issue. The replacement photographer was fantastic and I am more then happy with the pictures. David did all of the picture development and sent them over to me in just over two weeks after the wedding. David turned a potentially stressful situation into a non-issue, and I am so grateful for that. David is professional and personable, and I would definitely recommend him.
---
Great Wedding Photos
Reviewed on

10/29/2013
CAITLIN G
David and his assistant Dawn were wonderful to work with. The proof is in the pictures because their work is excellent. My only complaint is that there are too many pictures and I am having a hard time narrowing down my favorites.
---
Fabulous Photography
Reviewed on

8/12/2013
Melanie B
David and his assistant Brendan were great to work with. The planning process was easy and David offers great packages for pictures and albums. Our wedding day went smoothly and everyone was organized which was no small feat with a bridal party of 17, myself and my husband and... Read More our families. David was efficient and took so many great photos. We have received so many compliments on our pictures and how the day was captured perfectly in photos. Our pictures were posted online very soon after our wedding and we received DVDs with our images shortly after. My husband and I are now looking forward to meeting with David again to select photos for our albums. It has been incredibly fun to look through the many many images David and Brendan captured throughout our big day. We would highly recommend David Barnes Photography to any couple getting married.
---
Great photographer and no surprises!
Reviewed on

7/04/2013
Anne Marie D
David did a fantastic job capturing every moment of our wedding. He was very organized, prepared and responsive. He set every expectation and never assumed. I was very impressed with his work and appreciated his courtesy and professionalism. He worked so hard for 9-hours... Read More straight and I don't think he even took a break. I would highly recommend!
---
Perfect!
Reviewed on

10/24/2012
Lauren S
We cannot recommend David enough! First, we chose to have an engagement shoot at the Boston Public Garden. David is friendly, professional, easy to work with and very accommodating. He is also FAST! We covered the entire Garden in our hour together. He's not one to make you... Read More stand there posing while he sets up. He sees his shot, you pose and you move on. We liked that so much! We had David and Mary Ellen on our wedding day. They both helped keep the fun mood of every stage of our wedding and worked so hard to get the shots on a day with tricky weather. I've been in enough weddings to know what the group shot experience is like, standing around, never knowing when they will want you to be in a picture. Not the case here. David and Mary Ellen were so organized (we had already discussed the shots we wanted a week before) that everyone knew where to go, where to be and when they could relax between shots. Our pictures are incredibly beautiful and gave us many options, angles and combinations. We received all of the photos on DVD's a few days after returning from our honeymoon. Pricewise, he offers several packages and from the pictures we have it is worth the price. He was the only photographer we researched who provided 2 shooters the day of the wedding for a reasonable price. It was so helpful to have 2 perspectives that day and also to capture all of my groom's preparation. We also and have full rights to all of the photos. We have not yet created our albums yet, but we know we will enjoy working with David again. Good luck!
---
Absolutely perfect!
Reviewed on

9/12/2012
Anne H
The title says it all! David Barnes was absolutely amazing to work with. Very exact, got so many pictures, worked with an assistant who also got great shots we didn't even know about, posted pictures while we were still on our honeymoon, and we had all the DVDs in under 2... Read More weeks! Amazing!
---
Talented Photographers and Beautiful Photos!
Reviewed on

4/06/2012
Jessica T
We could not have been more pleased with our wedding photography. David was very professional and a pleasure to work with. We used Eve as our photographer who was absolutely amazing. Can't say enough great things about Eve. We did an engagement shoot with her as well in... Read More order to get used to each other which was a great idea - our photos came back quickly and were beautiful which made us even more confident in our decision and excited for the wedding! Eve is so incredibly detailed and will tell you exactly how to hold your posture, where to look, how to hold your arm etc in order to make each photo perfect. She will take as much time with you as you want and will be enthusiastic the whole time. You can tell she loves her job and takes pride in her work and it shows in the product! Eve showed up early on the day of the wedding, was creative in her shots while making sure to get the pictures we had discussed ahead of time. Our pictures were posted to the website before we even got back from our honeymoon and arrived at our door a few weeks later. The turnaround was so fast, there were more photos than promised and all were so beautiful – so many good ones that we had a hard time narrowing down which to print and put in albums!! Thank you Eve and David for capturing every moment of our day perfectly!
---
Best photographers!
Reviewed on

7/28/2011
Ashley L
For our wedding, we used Eve and Bob. They were wonderful! They make you so comfortable that you forget they are there.
---
fantastic!!
Reviewed on

5/12/2011
Noa C
david was professional and wonderful! he had everything organized and had the website up within 2 weeks of our wedding! The photos look amazing and he works with a graphic designer on the photo albums! We would HIGHLY recommend him to anyone!
---
Professional Product
Reviewed on

12/09/2010
Oltiana M
David Barnes has great photographers working for him. we were very impressed with their professionalism and photo quality.
---
An exceptional creative artist
Reviewed on

12/06/2010
Melissa L
David and Eve did an unbelievable job at capturing every important moment throughout our day. We chose not to have a videographer so it was even more important! They provided us more images than we asked for and even captured the small details that we spent months putting... Read More together! David and Eve were present without being invasive and professional, without taking away from us being able to enjoy the day. Their work is overly impressive, creative and magical (even for my best friend who is a wedding photographer!).
---
My favorite Vendor
Reviewed on

11/17/2010
Christine J
Honestly, I loved him. He was my best vendor by far... in regards to being organized, replying in a timely fashion, and understanding what you want. He totally customizes your photos... meaning he sends you a form to fill out with specifics. Its really extensive!! He really gets... Read More a good handle on what you want before the event. He has 4 packages which obviously is totally up to you which one you choose. We had David himself with a second shooter, which was more expensive because hes the owner. But he does have other shooters that cost less. Hes just really organized.... he would contact me through email when payment was due, follow up with phone calls if he had questions. Called me the week of the wedding to go over timelines... I really didn't have to hound him down like my other vendors! It was a relief really, especially since photography is so important to me. We got our digital prints online within 2 weeks, and then our digital files on CD within 3. As for the pictures, I absolutely love them. When you're doing the photo shoots for formals, he also is very organized and takes the full lead.. I gave him a list before the wedding of the photos i wanted, and he worked through all of them. He also didn't mind if i added a few more that were unplanned. But for the most part, he'll tell you what to do with your face, your arms, your shoulders... he doesn't just take a picture.. he helps to form it. which is nice for the formals. As I said before, there are 4 packages... so you can choose which one you want. Since photography is so important to me personally, I wanted to spend more money on it so we went with Package 4 (and then we did Video through them as well). I would rather be broke after the wedding than not have good wedding photos! I am so pleased!!!
---
Beautiful photos-and back to us so quickly!
Reviewed on

11/06/2010
Allison D
My husband and I are so glad we chose David Barnes as our wedding photographer! Our photographs were absolutely beautiful, but what really amazed us was David and his assistant's professionalism and the speed with which he was able to have our pictures to us. We got married on... Read More the evening of July 3, and by the time many of our guests gathered again for the Fourth of July fireworks the next evening he had sent us a slideshow of 60 of our best images that we could show our family and friends! That was amazing! Then we had all of our gorgeous high res images on cds by the time we got back from our honeymoon! We would highly recommend David to anyone!
---
Simply Amazing!
Reviewed on

10/27/2010
Erica D
In regards to David Barnes Photography, we ditto everything that the other reviewers said in their write-ups. It was such a treat to see all of our pictures so quickly after the wedding and relive every special moment over and over again. With that said, I'd also like to... Read More continue to sing David Barnes' praises in my own song... To begin, my husband and I planned our wedding from nearly 500 miles away (we live in DC while our wedding was in Boston). In order to accomodate both the distance and our needs, David was tremendously flexible and responsive. He scheduled conference calls, emailed numerous times back and forth, and met with my parents (in Boston) as needed. He worked with us on creating a list of formal pictures and those moments/events that we really wanted captured. David made certain that all of our requirements were fulfilled and that our expectations were very well managed. I can easily say that during the months leading up to our wedding, David worked with us with kindness, politeness, and true professionalism. On our wedding day, David and his assistant were more than prepared! First, they arrived at the hotel earlier than we had requested so that they could scout out the best areas for pictures. Then, when our set time rolled around, the photographers separated so that they could capture both of us getting ready with members of our bridal party. They even switched places at times to make certain each one captured a different point of view. Meanwhile, the girls were running very late in their preparations; but David and his assistant remained completely cool and flexible. They simply rearranged times when we would take our group shots without impeding on the rest of our schedule. David even made sure that my husband and I had time for a few outdoor shots, just as we had requested! Upon our return from the honeymoon, we looked at all the pictures from our wedding. Numerous times we questioned, "How did David get that shot, we didn't even see him there?!" Somehow, David and his assistant captured each and every moment of our Big Day in the most unobtrusive manner. There must be some trick to how they were able to get it done, but their secret remains unknown to us. David and his assistant had no problem when our guests requested personal pictures. They snapped any and all pictures upon request, providing our guests with memories that will last a lifetime. We most strongly recommend David Barnes Photography (DBP) to all potential clients. My husband, me, and our families found that with DBP you get tremendous "bang for your buck." With a combination of formal and photojournalistic pictures you will certainly be pleased with the way in which this photography group captures your special day. I know that we couldn't have been happier! Sincerely,Erica & Harvey Dorosin
---
very pleased
Reviewed on

10/26/2010
Sarah N
I was overall quite pleased with my experience with Shane at David Barnes Photography. He took all of the pictures I had asked for, and they look wonderful! We got 5 DVDs of high resolution photographs with printing rights in the mail, and they are all great! My only complaint... Read More is that it is difficult to set up a meeting with your photographer; everything goes through David, the boss.
---
Amazing!!
Reviewed on

6/28/2010
Sarah H
When we started looking for a photographer, we wanted someone who was extremely knowledgeable, talented and professional. David exceeded all of these expectations. He has a beautiful eye for detail. He also was exceptionally organized and helped us think about what type of... Read More photos we wanted on our wedding day. My husband and I are thrilled with our wedding photos. David really captured every moment in the most beautiful way.
---