Home

db sudios
About this Vendor
Find your first dance bliss!
We specialize in creating beautiful, effortless, and romantic first dances! No matter what your skill level we will guide you through your lessons with ease and comfort. Find your first dance bliss with db studios!
Contact Info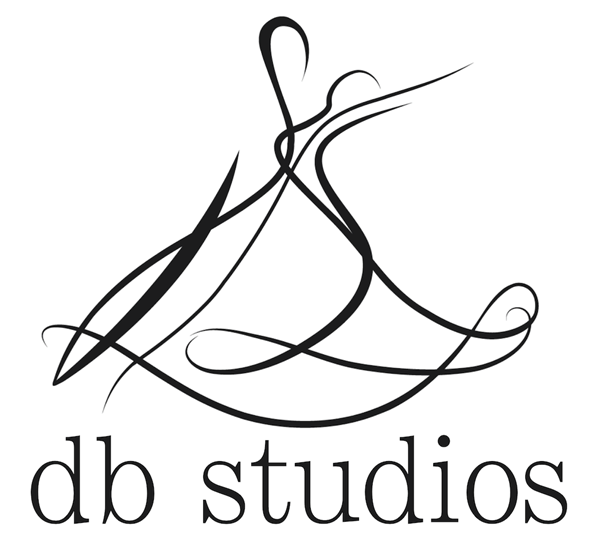 Reviewed on

7/06/2016
Jamie F
My husband and I were looking into dance lessons for our first dance at our October wedding last fall. We were lucky to have met Kendall because SHE IS THE BEST! Enthusiastic, encouraging, patient, and beyond helpful with our lack of dance skills. Like, can we invite her to the... Read More wedding?! Haha. She recommended purchasing 4 private lessons, but we ended up booking 6 privates, to really nail our dance - especially since we were a little ambitious and selected two songs. In the private lessons, Kendall taught us the proper entrance & exit, transitions, dips, expressions, and several awesome dance moves (grapevine!!) that we could use whenever we wanted to during our songs to make it look more natural. Let's just say, my husband and I went from being super nervous to feeling like tap-dancing penguins in Happy Feet. Kendall even had us perform our dance in front of the other students in our final lesson, which really helped us feel more comfortable in front of a crowd. My husband and I killed our first dance at our wedding!! Our friends and family are still complimenting us! We had such a great learning and first dance experience that we might just come back for fun. Thank you, Kendall!
---
Reviewed on

10/09/2017
Karen A
Kendall was absolutely amazing and so kind and patience with us and our two left feet. We had so much fun and it was such a great bonding experience leading up to our big day. Still can't believe she made our odd choice of music (Staind) work as a elegant dance! Thanks so much!!
---
Reviewed on

7/29/2017
Katrina R
Last night we had a lesson with Kendall who is WONDERFUL! She has a warm disposition and is so approachable. I expressed to Kendall that our wedding was only a week away and she came out with a reasonable routine and accommodated our crazy schedules. My fiancé and I were both... Read More very nervous, but she made it feel manageable and was very encouraging I also found DBs rates to be more reasonable than surrounding area studios offering similar services. Can't say enough good things about our experience!
---
Reviewed on

5/10/2017
Hanna G
Between my me and my husband we have 4 left feet... The thought of the first dance made me queasy of awkwardly tripping all over each other or swaying lifelessly on the dance floor for a painful ~4 minutes as our friends and family watched on. The owner and instructor, Kendall... Read More responded immediately to our initial e-mail inquiry and we set up a FREE consultation dance lesson with her. I may have inadvertently made her update the website since it now says the Groupon/Yelp deals can't be combined. Oops! Kendall welcomed us to db studios, which is located within the Newton Congregational Church. The private lessons are rehearsed on the upper stage, which mimics the size of most venue dance floors. For the consultation she listened to our song to determine what type of ballroom dance style would fit best and we decided on the fox trot. We had the option of another style, but it did not allow for us to move around the stage as much. During the first lesson we learned the basic step as well as the box step. (I know, we are starting from the ground up here.) She worked with each of us individually by having us follow her side by side along with dancing with us directly. For each class she took notes to give us specific points of improvement to work on outside of class. We highly appreciated Kendall's flexible hours as I often work quite late. So we've had lessons starting at 8 PM. It's great that for Monday - Wednesday she is available until 10 PM! In addition, Kendall worked with our limited budget and we accomplished all that we hoped within the 3 official dance lessons. For more details about the actual lessons, what song we chose, photos from the wedding, and interactions with the owner check out my blog. tinyurl.com/RBHDance
---
Reviewed on

4/20/2017
Marina C
Kendall at DB Studios helped us prepare for our wedding first dance. We came into the lessons with a little, but not extensive dancing experience. Overall the instruction was really good, and generally Kendal had flexible hours and helped make a schedule that fit with our other... Read More wedding planning/preparation schedules. Kendall helped us with a lot of basics and she helped us fix mistakes that we had been repeatedly making prior to the lessons. The only criticism we had was with prioritization. We felt like there were some steps and moves that although they weren't perfect yet, we understood what we were supposed to do and could practice at home. Instead we continued to practice at the studio. Since there was so little time that we had at the studio though, we would have preferred to work on other steps in that time. This might have been more due to an error in communication though. Overall DB Studios and Kendall did a great job and we were able to wow everyone at our wedding.
---
Reviewed on

4/18/2017
Abigail F
Kendall is the best! Everyone complimented me and my husband on our first dance. She also gave me and my father a lesson for our father daughter dance. I never thought I could dance but she made it so easy and was so patient. She is a brilliant dance instructor. She made us feel... Read More so comfortable. We will send you the video and pics when they come in. Thanks Kendall!!! <3
---
Reviewed on

4/18/2017
Daria D
Kendall is amazing!! She is so sweet and made my fiance and I so comfortable while learning some simple but beautiful moves to make our first dance perfect. She can customize whatever it is you are looking for as well as making sure it fit perfectly with our song. We had so much... Read More fun at our lessons, it actually eased our pre-wedding stress. I recommend her classes to anyone who wants to look confidant but natural for their first dance.
---
Reviewed on

3/20/2017
Lauren W
We cannot say enough wonderful things about Kendall and db studios. We took 5 lessons for our wedding dance. My husband was very hesitant to take the lessons and thought he would hate it. But Kendall made the lessons so fun that we always looked forward to them, Dave included!!... Read More Neither of us ever danced before but Kendall guided us to a perfect first dance special twirls and dips included! You will not be sorry to work with Kendall, can't recommend highly enough!
---
Reviewed on

12/20/2016
Amanda M
Kendall is a terrific dance instructor. My husband and I knew nothing about dancing and were both skeptical about dance lessons; however, we wanted a little something more for our first dance at our wedding, so we decided to give lessons and a try and so glad we found Kendall.... Read More She is just so chill and really a great instructor for beginners. Really works within your comfort zone. I felt we learned so much in 5 one hours lessons and feel it is just a useful life skill that we will continue to use. Highly recommend Kendall! She is a beautiful person and great teacher!
---
Reviewed on

12/16/2016
Symantha C
Kendall was an absolute DREAM to work with! She puts all your dance worries at ease with her bubbly, sweet and fun personality. We thought learning our first dance was going to be a stressful experience but Kendall kept it fun and light and after only a few lessons we felt... Read More like we were definitely getting the hang of it! She also edited our music so that the dance we learned would work well with our music on the big day. We highly recommend working with Kendall for your first dance!
---
Reviewed on

11/29/2016
Megan G
My fiance and I knew we needed help..... but we didn't realize how much help we needed until we met Kendall! We were both nervous about our first dance, but super reluctant to take dance lessons, we didn't think it was necessary. We were so wrong. The moment we met Kendall we... Read More knew we were there to stay, she made us feel so welcome and so comfortable! She knew right away what would work best for us, what our style would be, and what we needed to do to perfect our dance! We took 5 lessons, and at the end of each lesson learned more and more and got better and better! We would go over what we learned, what we mastered, and what we needed to spend more time on next class. Not only were the lessons with Kendall informative and helpful, they were fun and easy going! We had the best time and will most likely be back for more post wedding lessons :) 100% worth every cent and every minute!!
---
Reviewed on

11/23/2016
Jenny T
We had a black tie wedding and wanted to learn how to ballroom dance, but neither one of us knew anything about dancing. Kendall is awesome. She is patient, fun and her location worked very well with our schedule. After 5 classes we ended up putting together a beautiful and... Read More elegant dance. Thank you Kendall! You made our day extra special!
---
Reviewed on

10/19/2016
Greg K
Intro Kendall! She was so much fun! Not only was our first dance a hit, we have decided to take lessons when we got back from our honeymoon. Highly recommended!
---
Reviewed on

10/17/2016
Jeff B
Kendall was an excellent dance instructor. For our wedding, my wife and I wanted to learn something special for our first dance. We aren't dancers at all, yet Kendall was able to teach us a simple waltz with some fun tricks in only a few classes. She was a very supportive... Read More instructor who made us feel comfortable doing something completely out of our comfort zone. Kendall has a great attitude and is exceptional at correcting your mistakes without crushing your spirits. We had a blast and would highly recommend her to anyone!
---
Meet The Owner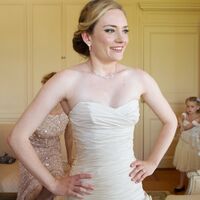 Kendall
Kendall adores working with wedding couples. She believes that working on a first dance is the most fun item on the wedding to-do check list! Dance lessons at her studio are spent laughing, learning, and connecting. She lives for the moments when her couples grin from ear to ear after learning a new step, nailing the dip, or simply getting lost in each other on the dance floor. She believes that no matter how you feel about your dance skills, she can get you to a place of ease and comfort for your first dance! She has worked with 100 couples in the NE area and is excited to meet YOU!