Home

Debbie's Bridal
About this Vendor
Debbie's Bridal A Formal Affair
Here at Debbie's Bridal we know this is your most important purchase, our goal is to make this as smooth as possible. A plus to buying your wedding gown from us is if you buy off the floor you receive 10% off the gown AND receive 10% off everything else from bridesmaids, veils, mothers, and anything else to make your wedding day complete. (This deal included when ordering gown as well) We have 2 large wedding gown dressing rooms and a seating area for your guests. For your convenience we require bridal appointments Tuesday-Saturday.
Details
Bridesmaid Dresses, Flower Girl Dresses, Mother of the Bride Dresses, Wedding Dresses, Dresses, Fashion
Reviewed on

4/02/2018
Tarena D
I had the best experience wedding dress shopping at Debbie's. Everyone was so helpful and made me feel like a Queen! Brandi got an idea of what I wanted and helped me find the perfect dress! She pinned up the ones that were too big and squeezed me into the ones that were too... Read More small. I was in a room with gorgeous lighting that showed how beautiful the dress was and then I walked out on a stage to show my entourage. We actually left w/out a dress and went to another place where we were treated so badly. Meanwhile, Brandi had left me a message saying there was a been dress that came in on her day off that she thought I would like. So, we went back that same day and I left with my dream dress!!! We loved them so much we bought the bridesmaids dresses there too!! Thanks again ladies!!
---
Reviewed on

8/16/2016
Arielle E
The most amazing group of women that I have ever met in my life!!!! I Walked through the doors showed them pictures of what I wanted, and the very first dress that I tried on was the one that I walked away with!!!!! My experience at DEbbie's Bridal was like no other....an... Read More amazing group of people that made sure that I walked away happy and with my dream dress!!!! Thank u Debbie's Bridal.....I can't wait to show off my beautiful dress 😊
---
Reviewed on

7/20/2016
Ashley K
I woke one morning wanting to visit a particular wedding dress shop due to a sale they were having. I had only planned to visit that one store because the following weekend was when myself and my closest friends would be going to other stores to shop. Needless to say I did not... Read More find my dress at that store but was referred to Debbie's Bridal, which I had not heard of before. I decided to give them a call to see if I could come by and browse because I am plus size and was fearing actually trying on. Debbie was the one who answered the phone and from that first conversation, I knew this place would be amazing. I told Debbie my size and style dress I loved before hanging up. I arrived to the shop, walked in and they already pulled a few dresses. The first dress I tried on, I knew it was the one I would marry my best friend, the one God chose for me to spend the rest of my life with. I tried others on just incase but they were not the "tear jerking" kind of dress. Debbie and Yolanda made every dream come true for me to wear this dress on my wedding day and I cannot thank them both for the kindness they showed me. I am still in love with it and my wedding has come and gone 💗.
---
Reviewed on

3/18/2018
Bobbie H
amazing! love my dress, and the staff is so great!
---
Reviewed on

7/15/2017
Hannah H
I love the place and people! Wonderfully experience, Mrs. Debbie is amazing. You really get the feeling that she cares and will look until she finds the perfect dress! All of the staff were very friendly and helpful.
---
Reviewed on

6/10/2017
Agnes V
I ended buying dress abroad, but from all the local vendors they were really the best. Friendly , knowledgeable and very helpful. With professional eye to see what you will look good in.
---
Reviewed on

5/12/2017
Maci M
Ms Debbie is an amazing women and knows exactly what dress is right for you. Debbie has styled my daughters from homecoming, proms and now to my oldest Daughters wedding, there is no other place to shop for your dress needs (prom, HC,weddings, mother of the bride,bridesmaids and... Read More balls) when we walk in the door it feels like going to see family... they know you by name and take interest in marking you feel important not just selling you a dress!!! Debbie's Bridal and staff are amazing!!
---
Reviewed on

4/18/2017
Devyn B
Debbie's Bridal has a great selection and for a great price as well! The staff was very friendly and helped me pick out the wedding dress of my dreams. I definitely refer this bridal salon to all the brides out there!
---
Reviewed on

2/28/2017
the absolute kindest, most helpful people I've ever met! They didn't care if I got my dress there and offered to help me get one from somewhere else. Just wanted me to be happy. EXTREMELY helpful people and beautiful dresses! Let them help you pick some out too because you won't... Read More regret it. I found the perfect dress from the perfect place.
---
Reviewed on

10/14/2016
Taylor R
Mrs. Melanie and Mrs. Debbie were so helpful. If you want good customer service, this is the place to go! Some bridal salons can be a bit snooty, but let me assure you that's not the case here. They've been in the business for years, so they are well experienced and it shows!
---
Reviewed on

8/11/2016
Christina H
Everyone at Debbie's Bridal was AMAZING!! Can't wait to see the finished results of my wedding dress!!
---
Reviewed on

6/21/2016
Kristine W
Debbie and her staff are amazing. My fiancé and I went into the shop just to look around and get ideas of what we were looking for. After a short chat with the staff, they had several dresses lined up for us to try on. Dress one...beautiful, but not the one. Dress two...closer.... Read More Dress three...almost there. Dress four...ABSOLUTELY THE ONE!!!! We imagined having to try on a billion dresses before finding the one, but Debbie and her staff made it the easiest decision of our wedding journey thus far. A few days after ordering the dresses, Debbie called and gave us our ship dates and said her and her staff looked forward to seeing us when they come in! We could not have asked for a better experience and we look forward to seeing them soon. We would absolutely recommend Debbie's Bridal to anyone!!
---
Reviewed on

4/24/2016
Kelly T
Mrs Debbie is amazing!!! She is the nicest person ever! She helped me pick out my shower gown which was extravagant!! I ordered my dress and it was in in less than 2 weeks.
---
Reviewed on

1/31/2016
Emily F
My bridesmaids and I went to Debbie's bridal for bridesmaids dresses. We ordered the dresses in March yet they did not arrive until the first week of October. My wedding was October 31. This left little time for alterations. When my MOH picked up her dress, it did not fit. When... Read More my other bridesmaid tried on her dress, it did not fit. Debbie told me both of my bridesmaids must have gotten bigger and they were not responsible. Luckily, the dresses came with straps that my bridesmaids were able to use to resize their dresses. Debbie's Bridal demonstrated poor customer service, were extremely rude to us and reduced my MOH to tears on the sales floor, and I would not recommend them to anyone.
---
Only Place I Shopped
Reviewed on

11/01/2015
Tiffany K
The ladies at Debbie's were wonderful. They do get busy and crowded on weekends, so I would recommend a weekday appointment, which is what I did. I was lucky enough to be the only bride shopping at that time, which means I had LOTS of help. The selection is good, and I got the... Read More vibe that if I didn't find "my dress" already there, they would happily order something in. The 4/5 is for the lack of alterations service. I had to do a lot of searching for a good seamstress.
---
Bridal Dress Shop
Reviewed on

5/12/2015
Brylie G
On the day we went, we were not planning on looking for a wedding gown. While looking for bridesmaids dresses, we inquired about dresses off of the rack. We had to wait quite a while for a fitting room because we did not have a scheduled appointment. After we narrowed our... Read More choices to 4 dresses, we chose one. I did feel as though we were a little pressured to buy the dress we winded up choosing.... Our clerk showed us a veil and sash that would have enhanced the dress greatly, but they were quite out of our price range. We did not budge! We used my veil and a beautiful antique pin from my husband's grandmother for the ceremony. After the dress was altered, it was simply beautiful. Debbie's offers complimentary steaming before the bridal/engagement portraits and before the ceremony. This was not conveyed to us at the boutique. We found out through the seamstress who did alterations..... we were able to get the dress steamed before the wedding and they did a great job with removing some makeup stains from the engagement photos....We also bought our bridesmaids dresses from there as well.
---
My Last Stop
Reviewed on

1/07/2015
Alyssa L
I went to multiple bridal shops in one day. Feeling very dissatisfied with services and sizes I am sure glad I ended up at Debbies. Not only did she have the gowns I love (Maggie Sottero) but she carried them in my size (which no one else seemed to have) The dress we purchased... Read More was out of my range but Debbie talked it over with my parents and made a deal. She is fabulous and her staff is fast and accurate. They knew the exact gown to put me in. I CAN NOT WAIT to wear my dress next year. If your a girl with curves (size 16 in wedding dresses) TRUST me.....this is the place for you. I went to all the other ones lol
---
Stress Free and Fabulous!
Reviewed on

8/26/2014
Heather
I had never heard of Debbie's Bridal until I read reviews online. I called a couple of times to ask questions, and they were always so friendly and helpful. Once I arrived, they were expecting me! They knew just what I wanted and I only tried on 5 dresses before I found "the... Read More one". Regardless of my tight budget, they were still so eager to help! I received 110% customer service and they made my dress shopping day even more memorable. I definitely recommend Debbie's Bridal to anyone that wants a stress free and fabulous dress shopping experience. A++!
---
Great Buisness
Reviewed on

7/09/2014
haley p
I ended up having to buy a sample dress due to my time frame. They were absolutely wonderful. Making sure it is going to still be my perfect dress!
---
Forever cherish !
Reviewed on

12/30/2013
patricia c
I highly recommend any bride to buy her wedding dress from Debbie's Bridal. The service was outstanding! The friendly atmosphere was excellent . Thank you Debbie and Mel. Best of luck in the future.
---
Great selection
Reviewed on

6/27/2013
Jennifer B
I looked all over LA for the perfect wedding dress. Debbie's was the only store to carry a model of the (new design) wedding dress I fell in love with. The ladies there were great and they are not one of those shops that forbids cameras or won't tell you who designed the dress.... Read Moreauyfcbefvrafaxtfuutwwtrufxwrzdburayxxw They do not offer alterations in store but do recommend a good seamstress.
---
Awesome
Reviewed on

2/04/2013
Erika H
We made several trips to Debbie's while shopping for my dress, my bridesmaids dresses, and my mother and mother in laws dress. All the ladies there (ESPECIALLY ASHLYN) were very friendly and helpful!
---
Excellent Customer Service
Reviewed on

6/12/2012
Stephenie A
The saleswomen at this shop were wonderful. They listened to what I wanted and found the perfect dress and we only tried on 9 dresses!! They were great!
---
Meet The Owner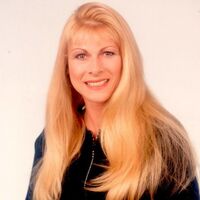 Debbie Traylor
Debbie Traylor started performing live at the age of 12 in talent shows and beauty pageants. While singing and performing, Traylor worked at a bridal shop. Basically running the place on her own, she decided to open a shop of her own. Debbie has 30 years of experience in bridal and has been making dreams come true in her own shop for 12 years. In her free time, Traylor enjoys singing and performing. She has been doing it for many years and has opened and performed with many big names such as Port Wagner, Ronnie Milsap and Ronnie Mcdowell. For more information, visit www.debbietraylor.com.