Home

Deep End Films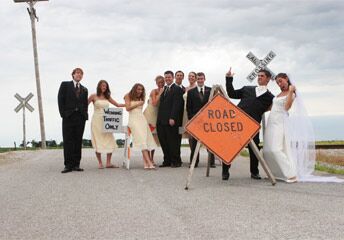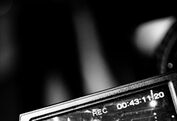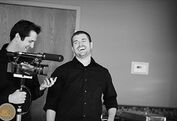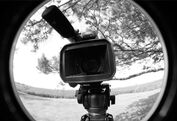 About this Vendor
Michigan's Only BOW Hall of Fame for Video
Deep End Films will make your wedding look like your wedding. After all, it's your wedding. Let us tell the first chapter of your story. We are positive you will watch it over and over again and maybe fall a bit more in love each time.
Details
Digital Files, Video, Photo + Video
Contact Info

401 Hall St SW, Grand Rapids, MI
Didn't Even Know They Were There!
Reviewed on

6/26/2012
Jessica D
We weren't planning to have a videographer for our wedding. And then I read an article on TheKnot.com about how one of the biggest regrets that couples have after the wedding, is not having it filmed. Then I looked at some samples of Deep End Films' work on their website and... Read More was completely blown away! We met with Ben several months before our wedding to discuss different packages and what we were looking for. He was great and worked with us to design a package that fit exactly what we wanted. Our package included a slideshow for our reception and Ben worked hard to make it exactly right! The day of the wedding, I barely noticed Deep End Films (except when I had to boot them out while the girls and I got dressed!). They did a phenomenal job of staying out of sight, while still capturing every moment of our big day. We have not yet received our video, but I'm sure when we do, it'll be perfect. I highly recommend Deep End Films - they're fantastic!
---
Deep End Films
Reviewed on

9/21/2013
Michelle M
Deep End Films is a great videographer in the Grand Rapids area! Not in the Grand Rapids area, no problem, Deep End Films will travel to film your wedding! They did an amazing job and the final product was great! We were amazed at how well they captured our big day! We... Read More highly recommend Deep End Films to be your videographer!
---
Absolutely AMAZING!!
Reviewed on

9/12/2013
Ranelle B
We cannot thank Deep End Films enough for the amazing wedding video and trailer! We loved working with the Deep End Films team and are happy to highly recommend them. They were attentive, professional and very creative with us. We are VERY HAPPY with our favorite memory of a... Read More lifetime!!
---
The BEST of the Best
Reviewed on

7/22/2014
Phil S
I was very fortunate to have worked with Ben on a couple of commercial shoots and knew his style, professionalism and quality of service that I could trust NOONE better for such a personal job. He went above and beyond for us and I would recommend him as your 1st choice if... Read More you're lucky enough that he is available. During wedding planning, my then fiance was strongly opposed to us even having a wedding video. He is quite shy and private and felt that he would have to "perform" or that the video would be cheesy. I compromised and showed him DEF's highlight video examples and told him it would be more focused on the bride and the overall event itself rather than him. I wanted something that would capture the day and look like a professional music video that people would actually 'enjoy' watching. I pleaded that he give it a try and even offered to pay for it too! Ben was so non-intrusive and just blended right in that I would forget he was even there. He provided the video the week after the wedding!! Who provides service at that level, do you know how much time-consuming creative editing goes into that?? Outstanding. When my husband and our guests watched the video, we were all blown away and touched with emotion. I cried of course and my husband can't stop raving about how fantastic Ben was and that he was so glad we did it! Thanks so much Ben! ;)
---
Excited
Reviewed on

6/30/2014
Liz K
We haven't received our video yet (we took one of their cameras on our honeymoon, so that makes the video take longer to make!!), but our videographers were so kind and were never in the way or a nuisance of any kind. Really glad we went with them; they were there from getting... Read More ready to the end of the reception!
---
Only money that I didn't have second thoughts about spending.
Reviewed on

10/06/2013
JC E
All of my married girlfriends insisted that I get wedding video. The ones who didn't get it regretted it, the ones who did get it loved theirs, and several off them had Deep End Films. It was never a choice for us we knew we would be Using Deep End Films. They did not... Read More disappoint.
---
Great Experience.
Reviewed on

10/06/2013
Stephanie D
When we first met you at the bridal show, we were not even going to have our ceremony filmed! After the fact, we can thank you enough for talking us into, at the least, ceremony footage and some of the "special features". Our video feels like you captured the true "us" and... Read More we can feel the atmosphere of the day even in the "extras". In hindsight, not having the day filmed would have been our biggest mistake, so we're sending all our friends your way. Thank you doesn't seem like enough.
---
A heartfelt thanks you!
Reviewed on

10/06/2013
Blair W
Whenever we watch the DVD (which is often) we laugh, cry and remember it all over again. The way you brought out 'who we really are' will forever be priceless to us! We can't find the words to thank you. Amazing!
---
We got the highlight only.
Reviewed on

10/06/2013
Jayme P
My only regret was not getting more! Deep End Films wowed at every turn. Use them and "For The love!" GET A LOT OF Coverage! Their footage was so personal and heartfelt I wanted to watch more. These guys are true professionals.
---
A gift for our daughter, A gift for the whole family.
Reviewed on

10/06/2013
Susan M
We Purchased one of the higher end package for our daughter and her Fiance'. They had a tight budget for their wedding and did not have video on the list. Knowing from experience they would want to remember it all on film later, we told them we would take care of the... Read More video. Since they received the video they have not stopped thanking us. I would like to thank Deep End Films For proving my point and giving our family a treasure we will cherish forever.
---
THE BEST!
Reviewed on

10/06/2013
Julia P
JUST THE BEST! Deep end Films was everything we thought they would be from their sample videos and soooooo much more! =-) Eeek! I screamed when the Blue Rays arrived at our door, the cover looked like it was a Movie! THANK YOU THANK YOU THANK YOU DEEP END FILMS!!!!!
---
So easy to work with.
Reviewed on

10/06/2013
Derek A
As a groom you don't always have a lot of responsibilities for the wedding. But in my case I had 2: Get the wedding DJ, and the video. In talking with many videographers I had the best feeling about Deep End Films. From the moment I called it did not feel like I was being... Read More sold anything. They asked about my needs and my wants and it was an actual conversation. Not only did they take time out of their schedule to meet with me, but every email and phone call were answered promptly and in my book that goes a long way! During the Wedding the were silent, barley noticeable and very respectful of our church and its rules. After the wedding when we received the final discs my wife said this was the best money we had spent for the whole day. Side note: The dj I went with was a stick in the mud and was literally ruining the party. Ben From Deep End Films saw this happening and suggested the DJ play a certain song while he gathered our guests on to the dance floor to form a "soul train line" under the guis of making the video look great. Our guests obliged and from that point on the dance floor was full, and the dj took note playing more popular current music for the rest of the night. We only hired them for their video but they made two parts of our wedding the most memorable. I am forever in debt to Deep End Films. Don't hesitate book them now!
---
A dream to work with!
Reviewed on

10/06/2013
Jane P
The Deep End Films Crew was so much fun! We hardly even knew they were there. we didn't want a video with large cranes and intrusive equipment and the DEF folks delivered. They captured everything with e precise eye and an attention to detail we could not be happier. They... Read More don't get in the way, they are professional and friendly, and most importantly the end product was flawless. If you are even thinking of getting a wedding video in the Michigan area then there is not a better,affordable company then Deep End Films!
---
AMAZING Videos and AMAZING Videographer!
Reviewed on

8/17/2012
Jessica S
When planning a destination wedding you have no idea who is good, and I was praying that Ben was great...and I have to say that he was AMAZING! The footage that he captured was unreal...he was flexible, accommodating, and just fun to be around. I would HIGHLY recommend going... Read More through Deep End Films!!
---
So Accommodating!
Reviewed on

11/22/2011
Brandie H
My husband and I contacted Ben just a few months out from our summer wedding. We thought that it might be a long shot to secure a videographer with such little time on a date that was right in the middle of wedding season. Ben not only met up with us but he really gave us the... Read More treatment and time that we needed to work out a package that was exactly suitable for our needs. He didnt try to upsell us on things that we didnt want and was so flexible to our desires. We ended up booking him for the "our story", the ceremony and then just the important things at the reception.. eg: toasts, dances, cake, garter toss etc. To our delight, Ben emailed us as soon as we were back from our honeymoon with the most beautiful highlight video that we didnt even order... just to hold us over until the DVD's and BluRays were finished! What great customer service. We were VERY happy with the end product which says a lot about the quality of his work because both my husband and I work in television and have degrees in television broadcasting.
---
Great Highlight and Dance Video
Reviewed on

10/27/2011
Megan N
The highlight and dance video's that were posted on their website were amazing! Ours was about 4 minutes long. I wish it was a little longer. Every time I watch the video it still makes me cry. At times the camera was a bit shaky during times where they had to move, but... Read More overall a REALLY nice product for the price.
---
Fantastic Videography!
Reviewed on

10/03/2011
Jillian M
Deep End Films did a fantastic job for our wedding. Ben put together a beautiful photo slideshow for our reception that ended with a same-day edited highlight video from our ceremony earlier in the day (which was very nice since the ceremony was private and not all of the guests... Read More at the reception party were there to see it in person). Ben was very responsive and easy to work with. My biggest regret was only hiring him to videotape the ceremony... we thought we would save money by not having a videographer for the reception but now I'm kicking myself as I would have loved to have Deep End Films capture the entire day! Thank you for the great work Ben!
---
Absolutely Thrilled
Reviewed on

9/21/2011
Lauren B
I could not be happier with Ben and the crew at Deep End Films. They really took the time before the wedding, making the trip from Grand Rapids to Lansing several times to make sure we had all the information we needed. Once the wedding came, the crew was very professional.... Read More They caught all the major events, but made sure to stay in the background so my husband and I could just enjoy the day together. If you're looking for someone in the Grand Rapids/Lansing area--I thoroughly recommend.
---
Great job
Reviewed on

9/03/2011
Gail P
Ben and his assistant were everywhere getting great shots, but never in the way. The highlight video is great and I can't wait to see the final product.
---
amazing!
Reviewed on

11/16/2010
Katie E
Ben at Deep End Films was great...he was very subtle and yet, captured all of the important memories of the day! He was fun, kind, and a great videographer...I would recommend him to everyone!!!
---
Great Video!
Reviewed on

7/14/2010
Lauren G
They did a great job on our wedding video. They were also very quick, the video was done before we even got back from our honeymoon! I'm so glad we decided to get a videographer and that we picked such a great one.
---