Home

Designer Loft
About this Vendor
Find your unique, exquisite bridal gown!
Designer Loft is a full-service salon. Choose gowns from designers such as Rosa Clara, Aire Barcelona, Pronovias, Pronovias Atelier, Eddy K, Matthew Christopher, Cristiano Lucci, Gemy Malouff, and Robert Bullock. Offering gowns, jackets, shrugs, accessories, veils, jewelry, and more.
Details
Wedding Dresses, Dresses, Alterations, Custom Designs, Plus Size Available, Fashion
Contact Info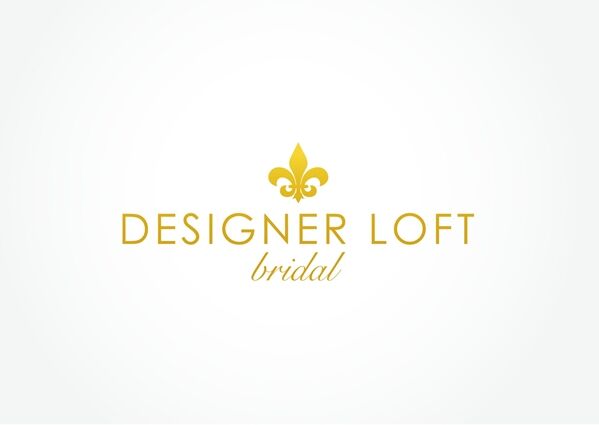 Beautiful dress, wonderful value
Reviewed on

6/21/2013
Angie V
Designer Loft was the first place I visited to try on wedding dresses. I was able to get an appointment with pretty short notice, but felt like I was given very individualized attention while I was there. The staff was so warm and helpful. Like many brides, I started the... Read More dress-trying-on experience with one conception of my perfect dress, and ended up buying something completely different. Designer Loft was so helpful in steering me towards the most flattering styles, including dresses I'd never considered. The icing on my experience was the price of my dress. I ended up spending considerably less money than initially anticipated for the dress of my dreams. Alterations were a breeze, and Designer Loft arranged to have my dress delivered to my hotel the day before my wedding. I received so many compliments on my dress, to the point that many of our guests thought it was a one-of-a-kind. It was a wonderful experience, and I have since recommended Designer Loft to a number of newly engaged friends.
---
Mrs.Daniel Rubenstein
Reviewed on

5/31/2013
Leah R
I really lucked out when my daughter found the designer loft to look for her wedding dress. We had been to so many other places that were considered "the best", and found little that we liked, and service and pressure that made my hair stand on end! Once we arrived at the... Read More designer loft we were treated with respect and with absolutely no pressure. This is very important to me especially after the horrendous experiences we had at other places. My daughter found the perfect dress for her wedding. Totally appropriate for the St.Regis. She looked elegant. Not only did they tailor magnificently, but they also created a lace shell for her to wear over the dress for the service so that her chest and arms were not exposed. I was so impressed by their professionalism and quality of work by their seamstresses. I too bought my dress there and once again they were able to alter it so that it fit me to a tee and I felt so beautiful. I cannot compliment them enough for their work, patience and their ability to really want to satisfy me and my daughter.
---
Best Bridal Shop in NYC
Reviewed on

5/04/2013
Guadalupe D
Designer Loft Bride is a small quaint bridal shop for those brides who seek an intimate and personal feel to their bridal gown shopping experience. This bridal shop is also unique in that no one is forcing you to purchase a dress on your first visit. They are very respectful... Read More of your price range and the specifics of the gown you are seeking to get. I recall my first visit was on a whim after visiting several other bridal shops which left me annoyed and frustrated. Such was not the case at the Designer Loft. I arrived and was greeted with respect and pleasantness. The staff were really friendly and not pushy. After providing my price range for a wedding gown and the gown details and specifics we started to choose styles off the dress rack to try on. I immediately fell in love with a Paloma Blanca wedding gown. I had returned to the store a total of THREE times before deciding to purchase and each and every time I returned to try on the gown before making my final decision, the staff remained friendly, patient and pleasant, which is exactly what a bride needs. My alterations were also a pleasant experience. The seamstress was very talented and patient with me. I had to go for a total of 4 dress fittings because I am so petite in stature but at the end it was a beautiful and elegant result. I truly fell in love with the Designer Loft staff team and my Paloma Blanca wedding gown. Thank you, Designer Loft Bridal!
---
Reviewed on

1/29/2017
Jean Chris B
They were very accommodating!!! They helped me find my dress! My dream dress! ROSA CLARA!!! I had 5 fittings to make sure the dress can fit me well and the revisions & alterations I requested was made possible!!! The dress that I found was for tall girls and I'm just 5'4 and... Read More made it my dream dress. THANK YOU!!!!!!!
---
Reviewed on

11/06/2016
Danielle S
I found my dream gown for half the price of other salons! The team was nice. It took about 6 months for the dress to come in, but it was WORTH every penny! The dress pretty much fit without alterations. I was extremely satisfied and would highly recommend.
---
Reviewed on

10/30/2016
Anita T
Designer Loft delivered an amazing gown from Spain in time for my destination wedding! My seamstress, Ellen, was hilarious to work with and had all my fittings done in record time and beautifully finished. So Highly recommend their services!!
---
Reviewed on

10/23/2016
Jeanine H
I had a great experience at Designer Loft. I had been to a few other NYC shops and found them chaotic. Designer Loft was so calm and enjoyable. I found my perfect dress there with Raquel's help. And the whole staff made scheduling fittings really easy and accommodating. My... Read More gown and veil were exactly what I dreamed they would be!
---
Reviewed on

10/19/2016
Tiffany T
I cannot speak more highly of my experience at Designer Loft. Lindsay and the staff were very receptive of my style direction, pulling dresses straight from my "vision board", all while making me feel like I was the only bride in the store. Couldn't imagine a better... Read More experience, I HIGHLY recommend.
---
Reviewed on

10/18/2016
Jess M
After visiting a number of shops, I returned to Designer Loft because I found myself comparing all of the other dresses with the Pronovias dress I ended up purchasing. I absolutely loved my wedding gown and cathedral veil from the lace to the exquisite, long veil. It was a... Read More pleasure working with the seamstress as she listened to my preferences; while giving me ideas to ensure that my dress reflected my vision. When I needed to speak to the owner, Liz called immediately called me and addressed my concerns in a professional manner. Since my wedding day, I have recommended Designer Loft to other brides-to-be.
---
Reviewed on

10/18/2016
Stephanie W
I loved, loved, loved getting my wedding dress here!! Eileen helped my find the perfect dress, exactly what I wanted! I worked with her for about a year. I found my dress last Oct and was married this past August. She helped tailor my dress each fitting (total of 4 fittings)... Read More and it was perfect by the end! She even suggested a tulle be sewn in underneath to give it a bit more shape at the bottom...it was perfect! Thank you for everything! Highly recommend this salon.
---
Reviewed on

10/12/2016
Nxjsjj H
ghvffhjbfgjnvfjnb
---
Reviewed on

10/09/2016
Prisca S
It was an amazing experience since the day I found my dress until the day I picked it up. The staff is friendly, helpful and very professional. They will make sure you enjoy the process throughout the way.
---
Reviewed on

10/06/2016
Katie M
I loved working with Designer Loft! I was looking for Rosa Clara dresses and happened upon the boutique. I really enjoyed the more intimate atmosphere and felt like I got a lot of personal attention without ever feeling rushed (not the case at a few other places I went).... Read More Virginia was my sales consultant and she was fantastic. Very helpful, never pushy, and very invested in making sure I was happy. Thank you Designer Loft!
---
Reviewed on

10/05/2016
MARIA C
AMAZING COMPROMISE AND CARE WITH THE BRIDE
---
Reviewed on

10/05/2016
Lucy M
I had an amazing experience at Designer Loft finding the dress of my dreams. Everyone was so friendly and helpful and made the entire experience very special for me!
---
Reviewed on

10/05/2016
Emily S
I had such a wonderful experience at Designer Loft! I came here to look for a Rosa Clara dress and was really impressed with their selection. Also loved the comfortable atmosphere of the shop. Would definitely recommend a trip to Designer Loft for brides-to-be!
---
Reviewed on

10/05/2016
Emily S
I had such a wonderful experience at Designer Loft! I came here to look for a Rosa Clara dress and was really impressed with their selection. Also loved the comfortable atmosphere of the shop. Would definitely recommend a trip to Designer Loft for brides-to-be!
---
Reviewed on

10/05/2016
Angela B
I had such an amazing experience accompanying my best friend while she picked out her wedding dress. Designer Loft has the most beautiful wedding dresses! The staff is extremely helpful and nice. They made the process great.
---
Reviewed on

10/05/2016
Corinne B
Liz and her team were so helpful and patient!
---
Reviewed on

10/05/2016
Myrdith L
I have watched this team at work and they are spectacular. They are very knowledgeable of each designer they carry. They make the bride feel at home and comfortable. It is wonderful watching.
---
Reviewed on

10/05/2016
Mallory K
Designer Loft made my wedding dreams come true by helping me find and purchase my dream gown. My consultant was kind, supportive, and encouraging during my initial consultation. Designer Loft has a great selection of wedding dresses and accessories; also has a wonderful... Read More alterations team who were accommodating to me as I traveled from DE to NYC for each appointment. They even helped to ship my dress to its final destination where we were to be married on the west coast. Overall, best bridal salon in Manhattan and best bridal salon for out of town brides that want the NYC experience in my opinion. Thank you Designer Loft!
---
Reviewed on

10/04/2016
Solange V
They are excellent!!! And the gowns are gorgeous!!!
---
Reviewed on

10/04/2016
Lais M
I´m Brazilian and i had an amazing experience with Designer Loft. e kept in touch by email and the kindness and attention of the staff made me confortable and safe about buying a gown so far away. I went to NYC twice, first to choose my dress and after to make adjustments.... Read More Everything went perfectly good. Thank you Designer Loft !
---
Reviewed on

9/24/2016
Gabrielle S
Narrow selection, unprofessional staff in my opinion that just wanted to sell you something, and overpriced dresses from decades ago.
---
Reviewed on

9/17/2016
Caroline H
I had a wonderful experience with Designer Loft from start to finish. I had been to several other high-end boutiques, in addition to Kleinfeld's, and none of them came close to the selection or service at Designer Loft. The atmosphere is very calm and relaxed, which was... Read More much-appreciated during a busy day of dress shopping, and Eileen was a pleasure to work with. I never felt pressured or rushed, and the staff was really accommodating to what I wanted to try on. The two things that stood out the most about Designer Loft were the selection and the prices. This is a gorgeous selection of dresses for any price point, and the fabric quality and craftsmanship of the dresses were some of the best that I had seen, which was incredibly important to me. I wound up buying a dress that I was absolutely in love with—and under $2,000, it also wound up being the cheapest dress I tried on! More than a month later, the compliments on this dress are still rolling in. I ordered my dress about six months before the wedding, it arrived on time and I still had plenty of time for alterations. Alterations were reasonably priced and went very smoothly, and after three quick appointments my dress fit me like a glove! Highly recommended!
---