Home

Destination Weddings & Honeymoons by Vacationisms
About this Vendor
We're In The Business Of Bringing Dreams To Life
You want something pretty incredible to kick off your new life together, right? You can see yourself in an amazing place you've only dreamed of, being pampered like royalty and basking in the post-wedding glow. The only thing stopping you from booking the honeymoon of your dreams is 2.4 million Google search results. We're here to help with that. Sand in your toes, salty air on your face – to you, there's nothing more romantic than saying "I do" on a beach in paradise. You're dreaming of an intimate celebration, with those nearest and dearest to your heart. Forget about the same old party; you're after a week-long adventure, mixing celebration with unforgettable memories. A destination wedding is right up your alley. We make dreams come true for brides like you – get started now!
Details
Getting Engaged, Honeymoon, Wedding
Destination Wedding Packages, Destination Wedding Planning, Destination Weddings, Honeymoon Planning, Planning

Contact Info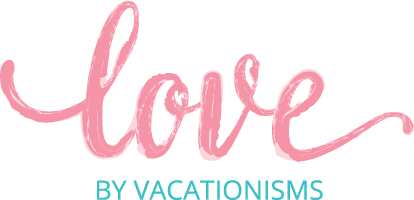 Reviewed on

11/22/2017
Kristen M
Could not have picked a more accommodating and capable individual to plan our honeymoon. Sara made the planning process easy, enjoyable and affordable!! Would highly recommend her to any couple or family planning a trip. We will be using her for life!!
---
Reviewed on

11/29/2017
Eugenia F
Highly recommend using Sara for your destination wedding booking. Destination weddings are stressful enough as it is - being a travel agent on top of being the bride isn't worth it. She made us a wedding website that was gorgeous and guests were able to go straight there to... Read More book. Because Sara works a lot with the popular resorts (including our resort - Azul Sensatori), she helped me get a new wedding coordinator when my original one wasn't responding to my questions. Having a travel agent with a relationship with the resort is a wonderful way to make sure all your concerns are being met. Not only that, but we were able to get specific insight on the location which was very helpful when making important selections. She answered my guests questions promptly, which kept me away from being a middle man as much as possible. When working with Vacationisms, you don't just get a travel agent but you get an extra level of support. Sara checked in while we were at the resort to make sure things went smoothly. I highly recommend using her for anyone considering a destination wedding - you won't regret it.
---
Reviewed on

11/08/2017
Kristen C
I found Vacationisms through the Knot app because I have not traveled much before and had no idea where to even begin! From the very first email, Sara was extremely responsive and so helpful. She changed locations, dates, flights, resorts, etc. so quickly and whenever I asked... Read More (which was a lot!). She was very knowledgeable about the resorts and locations, and accommodating to my needs. I am now SO excited for my DREAM honeymoon thanks to her!!!
---
Reviewed on

10/06/2017
My sister referred me to Vacationisms because my fiancee wouldn't let me plan our honeymoon alone... Something about how I screwed up our last trip? Well, I'm glad I called. They planned the best honeymoon we could have imagined and thought of all the details I've never... Read More considered in the past.
---
Reviewed on

10/06/2017
Jason D
Our honeymoon was fantastic and we were treated like VIPs because of the partnerships Vacationisms has.
---
Reviewed on

10/06/2017
Amanda M
Sara was so good to us - we had no idea what we wanted, and she patiently got to know us to make recommendations. In the end, she sent us on a fabulous Costa Rica honeymoon and we couldn't have done it without her!
---
Reviewed on

10/06/2017
Mike S
My wife did the actual planning with Vacationisms and loved our agent. I reached out to her to plan a last minute surprise and she went above and beyond. Excellent experience.
---
Reviewed on

10/06/2017
Kelsie B
They made our honeymoon so much less of a hassle!!!
---
Reviewed on

10/06/2017
Melissa Z
Thank you so much! I appreciate the amazing guidance our agent gave us to pick the perfect honeymoon spot! It was so beautiful there and we were treated so well.
---
Reviewed on

5/12/2017
Amanda C
Sara is the best! Very responsive and her suggestions were right on point. Couldn't be more pleased. :)
---
Reviewed on

5/09/2017
Lyndsay W
Sara is your dream travel consultant! She has a got get it attitude mixed with a no BS mentality which I appreciate when booking travel. She gets you the upgrades and addresses any concerns with swift action. She is super knowledgeable about all the resorts and has great... Read More connections that make your experience a VIP one. In my opinion there is no other way to travel other then traveling with Sara and Vacationisms!
---
Reviewed on

3/21/2017
Shawna F
Working with Sara at Vactionisms for our honeymoon was amazing! We were connected through David's Bridal who highly recommended her company. Sara went through ups and downs with us and was able to find the perfect honeymoon destination! Sara gave me insight and updates during... Read More the Zika virus outbreak because we were honeymooning in the Caribbean. Sara was also able to help us with the payment process just as well as she helped us with the planning process. We are definitely going to use Sara and Vactionisms again for our future trips!
---
Reviewed on

3/16/2017
Bree M
Sara saved my LIFE! I was so overwhelmed when I found Vacationisms, I wasn't even excited for my own wedding anymore. She was so patient with me and so thorough in her recommendations, it turned the entire process around. It took only a week for us to pick the perfect resort,... Read More get the contract, and get this wedding booked. She has been crazy responsive and their whole team has been there for us every step of the way.
---
Reviewed on

3/16/2017
I thought it would be a great idea to handle it myself – but I was so wrong. I called Vacationisms after having booked our wedding because it took less than a month for the whole thing to become absurdly complicated. Our travel agent was able to get the wedding transferred and... Read More take over all of the minutia for me. My guests love my agent and she made it so easy for all of us. Our wedding would not have been so streamlined if I had continued handling it myself. These guys are the real deal.
---
Reviewed on

3/16/2017
Tim W
I called Sara before I even proposed. We knew we wanted to do a destination wedding, but had no idea where to start. Sara was so great at giving me the entire rundown on what to expect before I pulled the trigger. We pulled off the entire planning process in 5 months - and it... Read More was seamless. I highly recommend working with Sara!
---
Reviewed on

10/19/2016
Sarah T
I can't say enough about how great Sara was to work with. She helped us plan our dream honeymoon and she answered all the questions we had along the way. Furthermore, she continued to monitor our flight so when it was cancelled due to Hurricane Matthew, she was on the phone and... Read More got us booked with a different airline so we wouldn't miss out on our honeymoon. She even coordinated with our resort to switch our days a bit due to the hurricane as well. From start to end, Sara was there to help ensure we had the honeymoon of our dreams. We were so pleased with her services, I recommended my brother to her and she's now booked his honeymoon as well! Don't hesitate at all to reach out to Sara. She truly is there to help make your travel wishes come true!
---
Reviewed on

12/11/2015
Carol R
I came across Sara Locke's business card while sitting in the waiting area of a local day spa that I frequent. It turns out that we are both customers of the spa. I was just starting to plan my honeymoon and thought that I would reach out. From the very beginning Sara was... Read More nothing but personable and professional. She helped me to lock down our honeymoon location after asking a couple of questions. She even helped us to book excursions for our trip. During our travels we ran into a couple of hiccups with delays and such. Sara reached out to us (she had been monitoring our flight times from home!) to see if there was anything she could do to help us out. After missing our first day of our trip due to flight delays, at our request Sara booked us an extra night and changed our flights. She even gifted us some of her Hilton Honors points for the hotel! When we returned home we found waiting for us a wedding gift that Sara had sent us (a personalized plaque with our last name). Sara is more than just a travel agent. She took the time to really get to know us and stayed in touch every step of the way. The wedding gift and the gifting of her Hilton points was such a pleasant and generous surprise as well. I highly recommend working with Sara on your honeymoon travel details!
---