Home

Destiny Bridal Boutique
About this Vendor
Full Service Bridal Boutique
Destiny's Bridal boutique is a full service bridal boutique offering all the latest trends and largest selections of designer wedding gowns, bridesmaids and flower girl dresses.
Details
Bridesmaid Dresses, Flower Girl Dresses, Mother of the Bride Dresses, Wedding Dresses, Dresses, Alterations, Fashion
Contact Info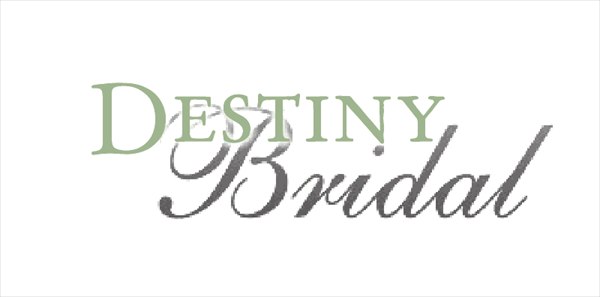 12651 Vance Jackson, San Antonio, TX
Reviewed on

6/26/2015
Vicky Q
After trying on many dresses at other shops, I went into Destiny Bridal with a deflated spirit. I gave a brief description of what I was looking for and a few moments later I found myself trying on what would become THE dress. The team at the shop is wonderful and went above and beyond to make sure I was happy 100% of the way. I truly enjoyed my experience at Destiny Bridal.
---
Reviewed on

5/24/2015
Mackenzi G
Went to the Live Oak location on a rainy Saturday. The store was empty and Maria, the owner of the shop, took care of me from the moment I walked in until I found my perfect dress! Maria was able to tell me what she thought would look best for my figure and all of the dresses she pulled for me gave me a figure I didn't know I had! Maria is very personable and truly has the bride's best interest at heart. Together we found my perfect dress in about 45mins!! Maria is amazing and I would recommend her and this shop to any bride!
---
Reviewed on

7/24/2015
Chelsea S
On Monday I said YES to my dress, thanks to Destiny Bridal! Friday afternoon, Christiana helped me pick out and try on dresses. After many, many dressed, she got me into a lace Allure gown and that was it, I knew it was the one. Being the indecisive person that I am, I wanted to sleep on it for a few days before making my decision. When I returned on Monday, she had the day off, but the other staff members were just as welcoming! After trying it on again, I knew it was the perfect dress. I was bummed out that Christiana wasn't there, but her wonderful coworkers texted her right away to let her know that I was back, and had decided to get the dress. I am so thankful to the wonderful people at Destiny Bridal. I can't stop looking at the pictures of me in my dress, and when I do I have the biggest smile on my face. I cannot wait for my big day, and I would highly recommend this boutique to anyone!
---
Reviewed on

6/30/2015
jessi t
Maria and her team are amazing! I came to Destiny Bridal completely discouraged (cried the whole way there!) after several bridal shops that were just not any help. Immediately she made me feel more relaxed and confident in trying things on, I told her what I was looking for and she actually LISTENED. she pulled them for me...but she also pulled one she thought would fit my shape and style/look I was going for. I ended up falling in LOVE with her pick...and took it home that day, for a very affordable price, half of my budget to be exact. Maria and Christiana were who helped me find the dress of my dreams- they turned it into the experience of a lifetime when it easily could have gone the other way and I can't thank them enough! A big plus to this store is the size/style ratio! They have a huge size range with quite a few dresses in each size which believe it or not in the bridal world is hard to find!
---
Reviewed on

5/24/2015
Andrea G
I loved this store! I had gone a to a few shops before this and I felt that they really knew what they were doing. Caroline helped me and she really listened to me. She also gave an honest opinion, which I greatly appreciated. It was nice to have someone who did not tell you what they thought you wanted to hear, but was there to make sure you found a dress that would make your day perfect. I liked the vibe of the store and manager was really nice! Great experience overall!
---
Destiny Bridal - Wonderful Experience!
Reviewed on

4/27/2015
Deborah R
I purchased my Maggie Sottero dress during one of Destiny Bridal's trunk shows. I had the privilege to work with Maria, and she was exactly what I was looking for! She has a great eye for what will look good on a person, and is very honest on what she thinks. Some people may not "prefer" that, but that was exactly what I wanted! Since I was spending thousands of dollars, and going to have "all eyes on me" during the wedding, I wanted someone who was looking out for me, the bride, and not trying to sell the most expensive dress. I was actually torn between two dresses and Maria helped me to choose the dress I ended up purchasing; which by the way was the not the more expensive dress. I also ran into an issue when the veil I ordered was discontinued. Maria worked hard to help me get a very comparable replacement, and made sure that it was truly what I wanted. I ended up at Destiny Bridal quite a bit throughout my wedding planning, and every time I was in there the staff took great care of me, my mom, and my bridesmaids! I truly loved my experience with Destiny Bridal and I would recommend them to any of my family or friends getting married!
---
Helpful Staff
Reviewed on

4/11/2015
Ashley B
I had a good experience buying my wedding dress at Destiny Bridal. Caroline helped me find my dress--she listened to what I wanted and was easy to work with. I am glad that I did not bring a large group with me to try on my dress, and I think that made my experience more enjoyable because there were fewer people offering opinions. The owner of the store was extremely sweet and positive. She seemed genuinely happy for me, and she gave my mom and I hugs as we were leaving. I think the only way that you could have a bad experience at Destiny Bridal is if you started off with a bad attitude before you even started shopping.
---
A great shopping experience
Reviewed on

3/14/2015
Leah F
We purchased the bridal gown, bridesmaid dresses, and invitations at Destiny Bridal. On every occasion, the staff was welcoming and professional, and very helpful. I would highly recommend that you look here first.
---
Amazing Service
Reviewed on

3/04/2015
Cassidy S
Me and my bridal party went to Destiny's Bridal only with the intention of looking. Maria was an absolute delight. Upon trying on my second dress, I knew it was the one. Maria made sure we got a dress that fit within our budget. When I said I want this dress I'll take this one, she wouldn't let me purchase it until I said I LOVE THIS DRESS THIS IS MY DRESS! They have several beautiful dresses to choose from.
---
BLISSFUL
Reviewed on

2/26/2015
KIRSTEN B
I went to Destiny's with no plans of falling in love with a dress, just wanted to look around. My wonderful consultant, Caroline, catered to my every need and made me feel completely comfortable. After only three dresses she had found a more perfect dress than I could have ever imagined...I'm still in shock. I highly recommend Destiny Bridals and when you go ask for Caroline!
---
Great experience
Reviewed on

2/23/2015
Laura G
I just went in yesterday to look for a dress and I found one!! After doing some researching online, I knew that my dress would be a Maggie Soterro or Soterro & Midgley hence the reason I went to Destiny's Bridal who carries that designer. When I arrived, I was nervous but Marilyn helped me feel comfortable and she helped me find the PERFECT dress. Of course it hasn't arrived yet but because I had such an enjoyable experience, I couldn't wait to write a review!
---
The WORST Boutique Experience!
Reviewed on

2/11/2015
Jazmine A
As a Bride I was extremely excited about dress shopping as it is a monumental moment. I had searched in quite a few different boutiques to find the perfect dress. Originally I had thought was at Destiny Bridal where the employee Caroline helped us. It wasn't until I told her I wasn't going to put the down payment due to wanting to search for other dresses that there whole demeanor changed. It got worse once one of my bridesmaids who cam 8hrs from out of town to see me in the dress and to get her own dress. Caroline made comments about how "We are lucky she was not busy" when I asked her to try on the dress. She was very rude to us and only cared about the business which I have never had in any of my encounters with wedding vendors. It was absolutely awful. We later called to find out about the one dress we did put money on for a bridesmaid to see what we can do where they then told us to call the owner. Being a Supervisor for over 9 stores I have had my share of angry guests and one thing you do not do is interrupt the guests or assume you already knew the situation which she did. She kept mentioning that it is a business and they are not there to be seamstress. That she never gets complaints about Caroline and they are there to run a business. I was very put off by this as we were simply trying to explain our poor experience and what our options are in no way a rude demeanor being that I know what that is like. Finally after her being extremely defensive was when she gave us our options. DO NOT GO HERE! I WOULD GIVE THEM A 0 BUT I CANT.
---
Good full service bridal boutique
Reviewed on

11/11/2014
Sasha A
I was struggling to find a beautiful lace dress that wasn't overly expensive. I had called and visited several stores in town and out of state for my wedding in 6 months. The owner said to come right in that same day. To make it even more complicated, I had my 7 month old with me and trying to nurse and or eat my dress. The staff was very helpful and even held and entertained my son so I could try on dresses. The dress I fell in love with was also just the right price, but not available in my size/color at the store. The owner was quick to calm my nerves and special ordered my dress to come as a rush delivery. I was able to marry my guy in a beautiful ceremony and in the gown of my dreams just this past month. I highly recommend Destiny Bridal Boutique.
---
Loved everything about this store!
Reviewed on

11/03/2014
I had gone once to a popular bridal store with my friend to pick out her dress and I was not impressed with the service or experience. So when it was my turn I was very hesitant on where I would go to start trying on dresses. I live not to far away from Destiny's Bridal Boutique and I pass it every time going to the grocery store. It wasn't until I went to a bridal expo and stopped at their booth that I really took them into consideration. They did a fashion show and I was very impressed with their huge selection and after talking with them at their booth I was even more impressed by their friendliness and genuine interest in what I wanted in a gown. I decided that I would start there! I went in knowing which 2 gowns I really wanted to try on and based on that Maria chose some others she thought I would like. She helped make it a great experience for me and my family and that day I said yes to the dress! Alterations after that were very accommodating and patient, and every time I went into the store I was greeted with the best customer service! This little boutique has so much to offer and genuinely wants you to have the experience of a lifetime in picking out THE dress for the big day. I highly recommend booking an appointment with Destiny's Bridal - you won't regret it!
---
Great Customer Service
Reviewed on

10/19/2014
Karlie O
I had a wonderful experience with Destiny Bridal. Once I purchased my dress (which I never felt pressure to do), during the alteration processes I felt stressed out because I wasn't exactly sure what I wanted, but ALL the staff was helpful and patient with me and really helped me to figure out what would work well with my dress. One of the women even talked me out of buying a certain belt (which was kind of expensive) because she didn't think that it matched well with the dress. This meant a lot because it was obvious that they cared about helping me look my best on my special day rather than the money I spent there. Overall, awesome experience, the seamstress works magic and the staff is so helpful! Two thumbs up!
---
Fantastic Store
Reviewed on

10/05/2014
I had such a great experience at Destiny Bridal. The service was superb & the selection of dresses were beautiful. The store is very nice and the staff is even nicer! I definitely would recommend Destiny Bridal to all brides!!!
---
Zero Regrets!!
Reviewed on

9/10/2014
Yvonne G
I was referred to Destiny Bridal by a co-worker who was also getting married. In fact, we became engaged on the same date last year! I had a difficult time finding a bridal gown and bridesmaid dresses because, quite frankly, I didn't enjoy the process or look forward to dress hunting! Sooo not your typical bride! Monica with Destiny Bridal was such a great help throughout my hunt for a bridal gown and eventually, bridesmaid dresses. She took her time with me, encouraged me to try on different things, and was so patient & knowledgeable. Everyone who helped me has been wonderful and always willing to help. I eventually wound up getting my bridesmaids dresses at Destiny Bridal as well and they're gorgeous! My wedding gown and the bridesmaid dresses all came in earlier than expected, which was also nice! Of course depending on designers, prices vary, but overall I believe I got outstanding quality dresses at reasonable prices! I definitely recommend Destiny's Bridal for their fantastic selections and amazing customer service!
---
Amazing customer service + great gown selections
Reviewed on

9/02/2014
Brooke E
I have been to many bridal salons over the past few weeks and I have to say that Anna (stylist) and Maria (owner) are the best around! They have a wonderful dress selection and their personalized attention is top notch! They helped through every step of the way in dress selection and we're genuine in their service. Highly recommended!
---
AMAZING store!!
Reviewed on

7/29/2014
Alexandra F
I recently bought my wedding dress here at Destiny Bridal and couldn't be more excited and impressed with this boutique!!! After visiting many bridal stores and boutiques, finding my dress was getting a little discouraging but I decided to visit Destiny Bridal thinking that maybe I would find my dress here.... AND I DID! They had the BEST selection of any of the stores that I had been to and had so many GORGEOUS dresses! They had dresses of all price ranges and all the dresses were stunningly well made! Monica was so sweet an helpful when helping me find my dress when i went for the first time and then Maria, the owner, assisted me when I actually bought the dress and she is just amazing. Definitely recommend Maria and her gorgeous store. Go check them out!!
---
Sissy is the best!
Reviewed on

7/14/2014
Kaitlyn O
I had gone to a few places, but once coming to destiny bridal I found THE DRESS! Everyone I. The boutique was incredibly nice. The seamstress, Sissy, will bend over backwards to make sure that the dress is perfect. I. Fact, two days before the wedding I realized I needed more alterations, and even though she wasn't feeling well, she made time for me.
---
Very helpful staff!
Reviewed on

7/08/2014
Monique O
I found the gown of my dreams for exactly where I needed my budget to be and my saleswoman , Monica was super helpful in my finding it! I also used there seamstress who had great attention to detail.
---
Beautiful Dresses
Reviewed on

7/03/2014
Lynsey K
My sister, mother and I had been dress shopping all morning for my wedding dress and were so discouraged by the time we got to Destiny Bridal. We came in as a walk in appointment and Maria fit us right in. We were so pleasantly surprised by the amazing selection of what seemed to be "one of a kind" dresses. The dresses were also much better quality than the dresses I had previously tried on. We saw the perfect dress in the window of the shop and said that is the one! I tried on a few other dresses but when I put on the dress in the window I just had to get it! Could not say enough good things about this store. If you are looking for a beautiful, unique, quality and affordable dress look no more, Destiny Bridal is your store!
---
Wonderful
Reviewed on

6/28/2014
Crystal H
Was taken in on a Saturday as a walk-in and was treated with the utmost hospitality. The attendants were very knowledgeable about dresses and fits for all sizes. One of the best experiences. I highly recommend you try them before you make your final choice.
---
Loved!
Reviewed on

6/25/2014
Kasie M
The store is amazing. This was the only store I needed to go to to find my dress. The entire staff is incredibly friendly and supportive. They always seem to recognize you, even if it has been months since you were last in. I ordered both my wedding and leaving dress from here and had positive experiences at both fittings with two different consultants. I would definitely recommend this shop to any one I knew that was getting married.
---
Helped me say yes to the dress!!
Reviewed on

6/17/2014
Attie M
My experience here was amazing. The ladies helped keep me from being overwhelmed and in no time I said yes to the dress! Can't wait until my dress comes in!
---
Meet The Owner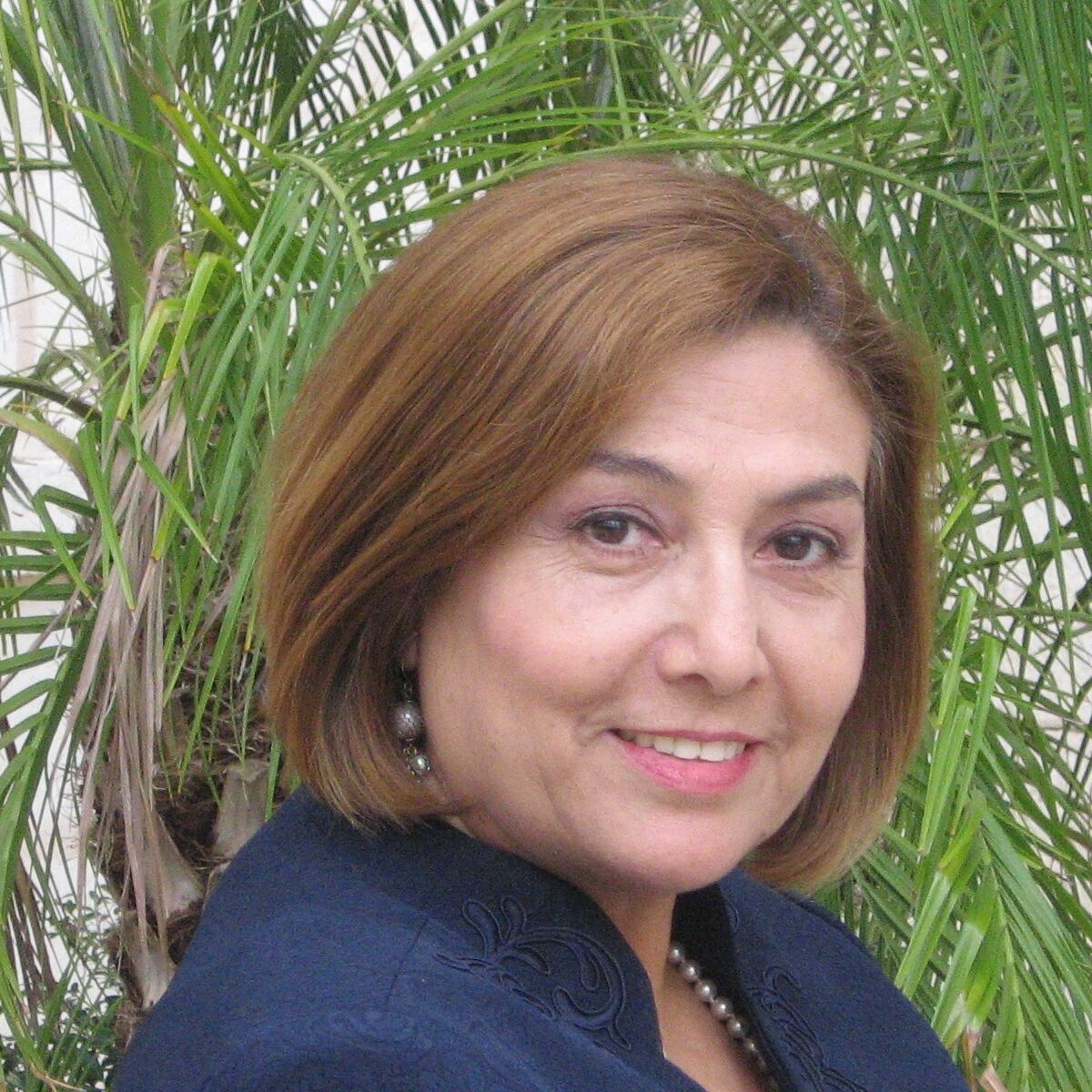 Maria Leon
Proud to able to live out my dream!!!!
Send Message