Home

Detroit Yacht Club
About this Vendor
Our very own Resort in the City!
The Detroit Yacht Club, located on Belle Isle, which lies on the Detroit River, is one of the finest yacht clubs in the world. Welcome your guests to a magnificent Mediterranean-style villa, filled with intriguing artistic treasures and stunning architectural details.
Amenities + Details
Amenities
Indoor Ceremony Area

Kosher Available

Liability Insurance

Liquor License

On the Water

Onsite Catering

Onsite Overnight Accommodations

Onsite Parking

Onsite Wedding Consultant

Outdoor Ceremony Area

Outdoor Reception Area

Outside Caterers Allowed

Site Fee

Tented Area

Valet Parking

Wheelchair Accessible
For more details about amenities, please message the Venue.
Banquet/Reception Hall, Boat/Yacht, Mansion/Historic Site
Contact Info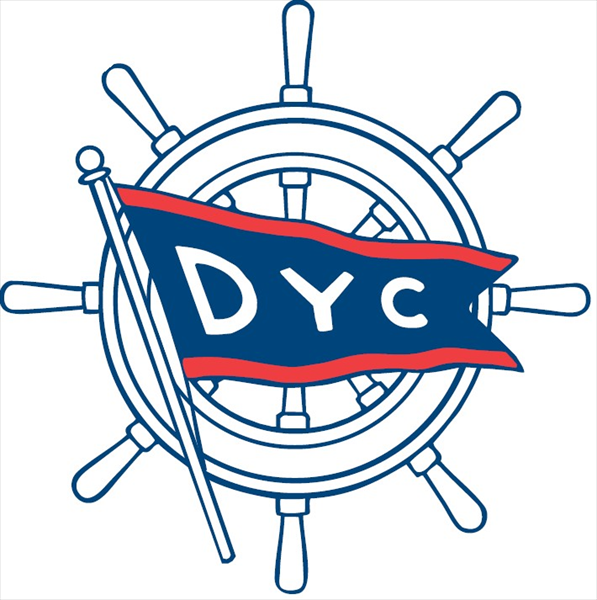 1 Riverbank Road, Detroit, MI
jewel in Detroit
Reviewed on

10/19/2012
Katie O
I recently hosted by wedding ceremony and reception at the DYC on Oct 5th 2012. They have several catering managers that assist in the details leading up to the wedding, and everyone is very professional and prompt. The grand ballroom is the most romantic setting that we looked at, and the fireplace is one of a kind. I worked with Emily, who was absolutely fantastic and on point with every detail. She handled a few of my distracted groomsmen with ease to make sure they were in the right place at the right time. The service at the reception was exceptional, and for Detroit, this says a lot. I had heard from others who attended weddings at the DYC that the food was great, and i have to agree. We really liked how the price for the wedding package that is quoted is an all-inclusive deal (food, drinks, valet, champagne, linens). the only thing that i was disappointed about was that the chairs they will provide for free are not very nice, so i had to rent chairs. Overall, this was a unique place to get married, and the staff pulled it off without a glitch.
---
LOVED THIS VENUE
Reviewed on

10/21/2013
Clairissa R
We had our wedding on a Friday in October. The Friday option saved us a great deal of money. This is such a fantastic venue to have a wedding. We received so many compliments on the setting because its not your typical, conference room venue- Its a grand ballroom with wood floors and a beautiful view of the Detroit River. Truly a treasure of Belle Isle that most of my family had no idea existed. I felt it really opened up their eyes to the beauty of Detroit. There is an outdoor terrace which offered some relief to the warm Oct day (no air conditioning)and allowed smokers to still partake in the festivities. I felt that the staff did everything they could to make our day special and I dont have a single complaint! The only thing I would have done differently would be to splurge on the appetizers- the veggies did not hold off the hunger for very long and I got a feeling that our guests would have liked something more substantial(but that was us, and not them). The food was SO delicious. We opted to have a grilled chicken picatta, rather than baked, which was completely accommodated for us. The veggie and vegan options were also delicious. Really could not be any happier and Emily was great!
---
happy mom
Reviewed on

9/20/2013
The whole day was fabulous. The service, the food, the venue, the staff, were all wonderful. Thank you all so much!!!
---
Perfect reception
Reviewed on

6/15/2015
Lindsay M
We had a perfect wedding reception at the Detroit Yacht Club. Nikki, their coordinator is amazing. She made sure every little detail I planned was in its place. Cocktail hour on the veranda was great. The ballroom was amazing as the sun went down and the view overlooking the Detroit River was great. The food was fantastic and the service was great. We had a fairytale wedding. Everything I could've imagined.
---
Gorgeous, Unique, and a Great Value
Reviewed on

10/23/2014
Courtney
My husband and I recently held our wedding reception at the DYC at the end of September. We looked at a ton of venues in Detroit and the surrounding suburbs, but we weren't really thrilled with anything that was in our budget. Having been to the DYC for another (non wedding) event, we thought to look there and we are so glad we did. The DYC is the most beautiful place in Detroit. And now that Belle Isle is state-owned, the whole island looks even brighter. The catering staff was amazing, the food was absolutely delicious, and the event coordinators worked flawlessly with our other vendors for a truly magical night. We were absolutely in awe of how beautifully things turned out and we are still hearing from guests that it was "the best wedding they've been to in years" and that they were "just blown away by how gorgeous the DYC is." The one thing to note is that I would recommend budgeting to rent linens and chairs. Unfortunately, the ones they provide for free are more appropriate for meetings than weddings, but that is the only complaint. However, they worked with our chair/linen vendors very well and everything was perfect. If you're looking for a unique venue rich in history and splendor, this is the place for you.
---
Beautiful venue, disappointing service
Reviewed on

10/16/2014
Amelia B
It has been my dream to be the third generation of my family to get married at the DYC and I'm very happy I did, but in the end I'm a little disappointed in the service we received, especially for the amount of money it is to have your wedding there. During the 8 months we planned our wedding, we saw a high turn over of staff there. It was sad to see some of them go because they were good to work with. In the end, we ended up working with the catering manager Crystal. She was helpful in some areas, but was hard to get ahold of and there were some major mistakes made the day of the wedding. I tried to discuss them with Crystal via email since the wedding, but have received no response. The venue and wedding were still wonderful, I was just disappointed with Crystal's service at times.
---
Regal and Prestigious
Reviewed on

7/15/2014
This venue is a classic! It is a breathtaking location and perfect for families coming from all parts of Michigan who design something a little more upper crust as it is centrally located. We were very pleased.
---
The Perfect Wedding
Reviewed on

2/19/2014
Kirsten J
Emily was amazing. The venue was very flexible with the things I wanted to do. Very accommodating and the food and drink was delicious!
---
DYC
Reviewed on

10/06/2013
Lindsey E
The venue was gorgeous and the food was fantastic I had some issues with the billing, as the coordinator allowed someone to make changes to our contract.
---
Beautiful Venue & Amazing Service
Reviewed on

11/05/2012
Naomi b
We just had our wedding at the DYC and couldn't of been any happier with the event. The venue was stunning, the food was great and the service was top notch. Emily was a big help throughout the days prior and the day of!
---
Love the DYC!
Reviewed on

10/23/2012
Sarah B
My fiance and I picked the Detroit Yacht Club as the location for both our ceremony and reception. I have been working with Carly to finalize all the details and she is extremely helpful. She responds to my emails and answers all of my questions honestly. She has been truly awesome and pivotal in the planning process. We are getting married after Christmas, and in addition to sending me the wedding package options, Carly provided the holiday specials because we are having an intimate wedding and she realized a whole wedding package didn't make a whole lot of sense for us. I can't wait for our wedding day because I know that it will be truly special!
---
Perfect Day!!!
Reviewed on

10/19/2012
Lisa M
I have nothing but good things to say about my entire experience with the DYC! Throughout the months of planning, and the day of, the staff was so accommodating and professional! Carly and Emily were wonderful and always responded to me in a timely manner. The day of, they made sure every last detail was addressed, and made my night (and my mom's night) completely stress free! All my guests loved the venue and thought it was such a cool building! I received countless compliments! Also, I received so many compliments about the food. No one ever likes wedding food, but I had so many people come up to me a say their meal was amazing and the portions were impressive! Quite a few people told me it was the best food they ever had at a wedding. People are still talking about what an amazing night my wedding was, and I have the DYC to thank! If you choose the DYC, you will not be sorry! They exceeded all my expectations!
---
Terrific!
Reviewed on

10/18/2012
megan t
The staff at the DYC was really great! Carly and Jennifer were friendly, accommodating and guided us through the whole process. They give great advice about your more detailed planning. Although there were a few hiccups the night of our wedding, they were very quickly remedied. Not to mention the ballroom with the terrace overlooking the harbor was the most beautiful place on an August evening (despite the lack of AC). We couldn't have picked a better place for our reception!
---
Loved My Wedding!!
Reviewed on

8/21/2012
Sasha S
The DYC wedding coordinators were amazing to work with! They took care of everything and made the room more beautiful than I could have ever imagined. It was literally the wedding of my dreams. We were in the fountain room, which was the best choice because of the air conditioning!Food was delicious! Prices were also very reasonable. I have only great things to say.
---
A class above the rest!
Reviewed on

8/01/2012
Robbie L
The DYC was not only a beautiful setting for a summer wedding, but the staff was outstadning. From the first time we went there, they were more than accomodating to our every question and need, making us feel right at home. Throughout the process, our wedding planner there, Carly Roberts, went above and beyond without blinking an eye. She truly made the experience of having a wedding there so much more special and spectacular than anyone could have anticipated. She was a support system when we needed it, answered question after question without every making me feel I was asking too much, gave advice when necessary, and really made every effort to ensure we all enjoyed the day to its fullest! She, and the rest of the DYC staff was outstanding. A class act all the way!
---
AMAZING!!!
Reviewed on

12/06/2011
Ashley W
Carly & Jennifer are amazing!! I truly do not know what I would have done without them. They kept me sane and not worried about anything. Carly was there to help before and after my ceremony, I don't think a lot of event planners at other venue's would have been so actively involved as they were! My day went great and I owe it all to them :)
---
Super accommodating, classic venue
Reviewed on

2/06/2011
Aissa R
They were super friendly and super accommodating! Carly was always friendly and patient right through the day of when I forgot to do place cards! There were some specific food requests they never hesitated to fulfill. They were very flexible when it came to scheduling the tasting and the rehearsal. They mailed a napkin to me so I could see if it coordinated with my rented linens. They are clearly experienced when it comes to weddings and made sure mine flowed properly.
---
Unbelieveable Evening!
Reviewed on

1/17/2011
Kathryn W
I would highly recommend the Detroit Yacht Club to anyone. The service and attention to detail were unbelievable. The food was to die for. All of our guests were amazed at how good everything was. This is truly the best place in Detroit to have your wedding at!
---
The Perfect Venue
Reviewed on

12/03/2010
Grace D
I don't even know where to begin- the staff were A-MAZING and so extremely helpful, from start to finish. The Yacht Club is just such a gorgeous building that there is no need for extra decorations. My guests were so impressed. The food was delish- everyone is still talking about the mashed potato bar! Everything was like a dream and I couldn't be happier. No regrets! Book the DYC! Book the DYC!! It's worth every penny (and is very reasonably priced)
---
Perfect in Every Way
Reviewed on

12/02/2010
Rachel P
We wanted to have an elegant wedding and that's just what we got! The DYC was perfect. The staff was excellent, food was amazing, and the management made sure our every need was taken care of. We could not have been happier :)
---
Absolutely Wonderful Staff
Reviewed on

12/01/2010
Tashiba Monique J
Being from Detroit, we wanted to get married at a "classic Detroit" venue and we couldn't think of any place better than DYC. We worked with Jennifer, Julia, and Carly and all were fantastic and extremely helpful. We couldn't ask for more knowledgeable, friendly, and accommodating staff and given all that we received as part of our wedding package, their prices are hard to beat. The food was so delicious (we had the salmon and short rib duet plate) and our guests still talk about how elegant everything was. If we had to do it all over again, we definitely wouldn't change our decision to get married at the DYC. However, we do think they could make some small changes to make the place a little more modern and easier to decorate for weddings (i.e., new chairs and curtains in the Fountain Room, and updating the ladies' bathroom on the top floor).
---
Outstanding service and location
Reviewed on

11/24/2010
Melissa G
There aren't enough stars -- DYC is just great. There are certainly cheaper places to have a reception but our experience W/ DYC reminded us you get what you pay for -- and sometimes (in this case) even more. The coordinator Jennifer couldn't have been more accommodating and wonderful. There were things we didn't even think of -- that she did. We planned our wedding from far away in L.A. and they made it easy. The venue is absolutely beautiful, the food really good. One note: If you have your event here especially after dark, I'd recommend giving extra explicit driving directions and maybe putting up signs on Belle Isle; a number of our out-of-towners got lost on the island even with GPS.
---
Beautiful Location
Reviewed on

11/16/2010
Cheryl H
The lead staff was great. They really worked with us and made sure we were able to complete our vision. The venue was perfect for a large party...but we did have a problem with some of the wait staff. Some tried to take center pieces at the end of the event and someone wrapped up an entire tier of our cake to take home. I was a little disappointed in the end.
---
DYC
Reviewed on

11/16/2010
48138becca y
No airconditioning and hard to find.
---
Absolutely PERFECT Venue
Reviewed on

11/09/2010
Allison M
When we started our selection process we knew we wanted to get married somewhere near the water. At our first visit to the DYC we fell in love right away, but weren't sure if we could fit it into our budget. Surprisingly, when we worked out the prices they were very comparable to some of the similar venues in the area, even ones that weren't nearly as gorgeous. We made the decision to book and never regreted it once. Through the whole year of planning the staff at the DYC (we first worked with Jennifer and then with Carly) continued to impress me with their awesome communication. Even when it came down to the last month and I was emailing with questions a couple times a day, I was always answered within a few hours. Carly even went above and beyond when a few situations came up in the last couple days, and she worked with us to make sure everything turned out perfect. We had secured our reception room as an indoor backup for our outdoor ceremony, and when we finally made the call to move inside because of rain 3 hours before the start of the ceremony Carly and the rest of the staff didn't even blink and our whole ceremony area was set up in time to seat our guests as planned. We had so many people shocked that it was our "Plan B", saying that it was more beautiful than any "Plan A" wedding they had been to. I can't count the number of guests who told me that ours was the most elegant wedding they had ever been to. The room, the view, the outstanding staff and customer service and of course the food was delicious too. And with just under 200 guests we still were under the area average for price! I can't say enough about the DYC! This was one of the best decisions I made in the whole planning process and I would recommend them a million times!!
---
Send Message