Home

DgPro Makeup And Hair
About this Vendor
We are S Florida's Bridal Makeup & Hair Experts!
Hair & makeup is one of the most important elements of planning the perfect wedding day! Not only will you be the focus of everyone's attention all day, you will have photos to last a lifetime! You have one shot to get it right. So you want to hire a Hair/ Makeup Artist with skills & experience to deliver the exact look you are dreaming of! When you hire Darcy & her team, not only do you get highly skilled artists who deliver amazing hair & makeup every time. You also get professionals who take their business very seriously. We show up on time, every time! All communication & organization is handled by Darcy to ensure all goes smoothly on the big day! You get what you pay for! Don't risk hiring a unskilled & unorganized artist & having your hair or makeup fall flat before you say I do!
Details
Beauty Group Bookings, Hair + Makeup Trials Available, Hair Stylists, Airbrushed Makeup, Makeup, Makeup Artists, On-Site Hair + Makeup, Beauty
Contact Info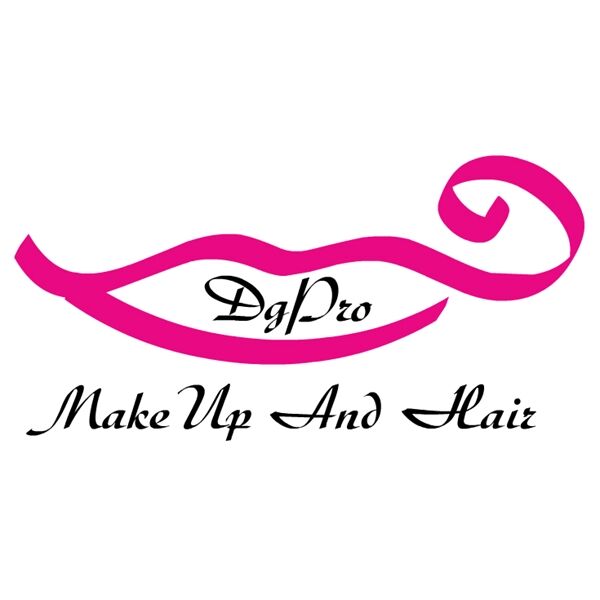 Reviewed on

10/05/2017
Darcy & Ella did absolutely everything that I asked for both myself and my bridesmaids. I highly recommend her for services, her prices are very reasonable! She works with you financially, and offers advice but never pushes it. GO DGPRO!
---
Reviewed on

9/24/2017
Natalie J
As a bride, I want to look perfect on my wedding day. From my hair, to my make up, to my dress. It's every brides goal! Needless to say, I'm still hunting for my wedding dress. But, the journey to look for a make up artist and hair stylist is over. I recently had a trial with... Read More Darcy Goicochea. I'm a very bold person, so a bold make up look is what I was going for. I described exactly I was going for and she made my vision come to life. With beauty school under her belt, she definitely shows professionalism. Darcy is very sweet and caring about her clients, as well. Plus, she's very talented. Due to this wonderful experience, I will definitely hire her for my wedding. I will also hire her for any future events. You will not be disappointed with Darcy Goicochea!
---
Reviewed on

7/19/2017
sara d
Everything was exactly what I asked for! I haven't seen most of the pictures, yet but from the few I have seen, my skin looks perfect!! I contracted Darcy because of her experience with skin matching. I have melasma all over my face. After Darcy finished my make-up you couldn't... Read More see any of the discoloration! Yay! My bridal party loved her assistant, as well. Everyone was very professional, punctual and easy to work with. Definitely recommend.
---
Reviewed on

7/18/2017
Katia M
Darcy and her team were so amazing for my wedding party's hair and makeup. I'm so glad I hired her. She was great at communicating through phone, calls, email, and text as I was planning a destination wedding. My trial make-up was flawless. On the day of the wedding,... Read More everyone's hair and makeup were completed on time (some even earlier). I felt like a queen on my day and so did my girls, thanks to Darcy and her team!
---
Reviewed on

7/07/2017
Ivelisse R
Darcy did my hair and makeup for my wedding; I was so happy with the final results. She was professional, answered all of my questions made me feel beautiful for my wife I definitely recommend her!
---
Reviewed on

5/12/2017
Justine R
Darcy did my hair and makeup for my wedding; I was so happy with the final results. She was professional, answered all of my questions (and then some), and made me feel at ease. I definitely recommend her!
---
Reviewed on

4/06/2017
carla w
Darcy and her team did such a great job for my wedding in March. My girls and I looked beautiful and it truly made our day spectacular. It was such a special day and to look and feel beautiful made it a day to never forget. I wish time could go back so we could relive it! It was... Read More overall such a fun experience and thanks to Darcy and her team for such an awesome set up and great job! Thank you!!
---
Reviewed on

4/05/2017
M'Donna S
Darcy did a great job with hair and makeup for me and my bridal party and kept us on schedule. Everthing held up beautifully throughout the entire day and night...even as the tears flowed during our vows.
---
Reviewed on

4/04/2017
Lauren A
Darcy was very good at corresponding with prices, procedures. She gave a very specific timeline for the day of which was very helpful, especially with the craziness of the day. She was able to give me a beautiful updo, and altered my makeup from the trial to wedding day which I... Read More loved. My bridesmaids hair and makeup was beautiful, despite it all taking a little longer than planned, but overall I was very happy with Darcy and her team!
---
Reviewed on

2/28/2017
D S
Darcy was very accommodating for my wedding. We both live in South FL but my wedding was in Orlando. I had one trial with a different artist in Orlando that did not go well so I decided rather than drive up again trying to find an artist I would see if I could find one near... Read More home who would not mind the commute for the wedding. Darcy was that person, she only asked for a small travel fee which honestly probably just barely covered her gas to drive up. We had a trial locally and then she came to Orlando the day of the wedding. I will say that there was difficulty with getting the vision for my hair during the trial but we talked through it and once we figured it out I was assured that the style for the wedding would be all that I wanted. She did not disappoint and my hair and makeup was beautiful on what turned out to be an absolutely perfect wedding day.
---
Reviewed on

2/07/2017
Danielle G
Darcy was so amazing! She made me look flawless on my wedding day!
---
Reviewed on

11/07/2016
Lenore B
Darcy was professional, communicative, kind, on time, and incredibly talented! She was cool under pressure on my big day and really made me look and feel special. I absolutely recommend her to weddings big and small.
---
Reviewed on

11/01/2016
Nicole S
Darcy with DgPro Makeup and Hair did an amazing job with my hair and makeup for my wedding day! She went over and beyond to accommodate for my matron of honors and I when my wedding was postponed for Hurricane Matthew! Not only was she professional, but she also became my... Read More friend! She reassured me that she would make it work for me when my wedding date changed! Darcy is very talented at what she does! She is prompt, organized, and precise during the months leading up to the wedding day. She makes sure that the bride and her bridal party are happy and pleased with her final touches. She leaves them feeling confident and beautiful, and for that, I am grateful for Darcy's services!
---
Reviewed on

10/31/2016
Kaitlin B
Jessie and Darcy were wonderful to work with! I couldn't have been happier! Jessie was flawless and was more than I could have imagined! Myself and maid of honor needed tattoo coverup and it was unreal! If I ever need make up done again I would never go anywhere else!
---
Reviewed on

10/28/2016
Robin and Steve C
I wanted to thank Darcy for a wonderful job at my daughter's wedding earlier this month. We had five bridesmaids, one Matron of Honor, Mother of the Bride, Mother of the Groom, one Aunt, and, of course, the Bride, each requiring hair and makeup. Darcy and her team were there... Read More for all of us. Their professional and calm demeanor made us feel very relaxed at a time which, just hours before the wedding, could be very stressful. When they were all done, we all looked fantastic, especially the bride, who was radiant! She was so beautiful that it took my breath away! Darcy is a pleasure to work with. I highly recommend for all your hair and makeup needs. Five stars aren't enough!!
---
Reviewed on

10/25/2016
Kelly B
Darcy came to Ohio to make the bridal party beautiful and of course the bride was breath taking! Darcy has a great professional personality and a pleasure to have her services!
---
Meet The Owner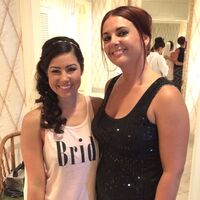 Darcy Goicochea
Darcy is one of the most sought-after Makeup Artists in S. Florida and has been in the beauty industry for 20 yrs. She is a professionally trained and certified multi-media makeup artist and specializes in airbrush makeup and hair design for weddings and production shoots. Darcy is known for her expert blending, contouring/ highlighting and correcting techniques. Darcy has been named Featured Hair Artist on Latest-Hairstyles.com, her expert beauty advice has been published in several online magazines and work has been featured in Style Me Pretty, AdWeekTalent.com and Adorn Magazine.