Home

DIRECT ENTERTAINMENT Wedding Specialists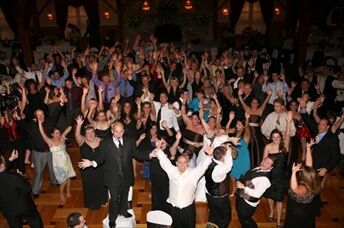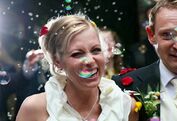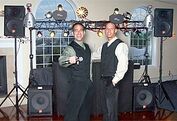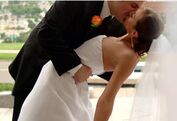 About this Vendor
Where Quality Meets Affordability...
Providing you only the best in music entertainment specializing in weddings for over 19 years. Your premier source for the most trusted, experienced, professional Disc Jockeys in New Orleans! Also offer combo pricing if you reserve DJ with our Award-Winning Photography and/or Video services.
Details
Classical, Country, Disco, Folk, Hip-Hop, Jazz, Pop, R&B, Rock, Arabic, Indian, Klezmer, Latin, Persian, World Music
Ceremony, Reception, Wedding
MC Services, Recorded Music, Sound Equipment, Music
Contact Info

New Orleans, LA
New Orleans & Baton Rouge
AWESOME
Reviewed on

10/07/2012
Jennifer S
We are so, so happy with Direct Entertainment. We located them on The Knot originally, and were so easy to get into contact with. The lady we spoke with via email was great at emailing back usually within 24 hours. They offered discounts, as well, which was enticing. Their DJ... Read More service is one like I have never seen or heard of before. We were able to create our own custom playlist for the wedding, so nothing was played that we didn't want played! Our DJ, John, was awesome and stuck to that playlist. We were able to tell him to not accept requests, and he did just that. He was flexible and wasn't afraid to approach us throughout the evening. The crowd involvement/interaction was perfect as well, just the amount we wanted. He was fun and had good ideas. He was on time and set up well before the reception started...none of that nonsense like other DJ's setting up as guests are coming in. They were totally awesome, their website is amazing, and I would recommend Direct Entertainment to everyone!
---
Great Job
Reviewed on

10/19/2012
Shelly A
Our wedding was a bit of a challenge, but our DJ really did a fantastic job. The overall experience was great and I really appreciated the communication. Highly recommended!
---
Great DJ
Reviewed on

9/18/2012
Audra L
We used direct entertainment for our wedding and our DJ Charles did an amazing job!! After announcing the wedding party he got drinks for me and my groom. He played all the songs on our playlist and added some other good ones along with it. He even had us start a Congo line... Read More around our whole reception venue!
---
Reviewed on

10/28/2015
Jazmin Y
I got to tell you I was a little skeptical to use this company because they are a multicity business and I didn't think they would bring the same quality to the table like a local business but I was wrong. We used direct entertainment for our video and we LOVE watching it! Our... Read More video guy was so nice and funny and for the life of me I can't remember his name but he was a good guy. The DVDs came a couple weeks after the wedding just in time to relieve everything! So glad I made the last minute decision to get video with them.
---
Reviewed on

5/26/2015
Our DJ was great!! We really trusted him and his judgement. He offered us helpful suggestions throughout the reception. He also had no problem staying late. He looked like he was having as much fun as the crowd.
---
Reviewed on

5/26/2015
Our DJ, David, really did a great job with what was asked of him. He played the music for our ceremony as well as reception. He was great. I feel like he really connected with the crowd and knew how to get everyone dancing and having fun when the playlist we picked wasn't doing... Read More the job. The cocktail hour/dinner music wasn't exactly what I'd hoped for but that was fine. If you're looking to set a specific mood, be sure to make a playlist for the cocktail hour rather than picking a genre.
---
Fantastic!!!
Reviewed on

10/02/2014
Beth H
It was truly a pleasure working with Direct Entertainment for the Videography and DJ services for my wedding. Since I was planning a wedding out of town, Jim at Direct made a process that could have been overwhelming very smooth. Jim, my DJ and my videographers all reached out... Read More to me to find out exactly what we wanted for our wedding. They wanted us to provide as much or as little direction as we liked. Since I tended to be more of a "this is your job, I trust you" type of bride, I gave each a general idea of what I wanted and they took it from there. The music was perfect, keeping everyone (of all ages!) dancing all night and the video turned out amazing. The funniest part, is almost all of my guests commented on how they didn't even realize there were videographers! This speaks to their ability to stay out of the way while capturing every perfect moment. The only thing I would do differently if I would book my photographer through Direct Entertainment as well. Great job!! Thank you Jim!
---
Great choice!
Reviewed on

9/01/2014
Lisa B
I'm from Cleveland and had a destination wedding in New Orleans. I found direct entertainment on theknot.com. When I called I spoke with Jim and I knew to hire them immediately. Jim paired us up with a DJ that fit our style. He was spot on! Glenn, our DJ was fantastic! He... Read More played all the right songs and did exactly what we asked. We could not have had a better experience.
---
Not Impressed
Reviewed on

12/03/2013
Alexandra R
The DJ did a good job setting up the microphone for the ceremony but that was after a several discussions about if additional speakers were needed (and after I was initially told that they were familiar with the venue) and whether or not there was a microphone stand available... Read More (which I would think would be automatically provided given that I paid extra money). The DJ totally disregarded the playlist until the maid of honor went up and told him to stick to the list. After that he mostly played music from the list but made no attempt to read the crowd/mood - for example he played a rap song during cake cutting - not really appropriate and wouldn't play songs the groom specifically requested. Good price but I wouldn't recommend this company to others.
---
Video was perfect
Reviewed on

11/05/2013
Lindsey G
I just received my dvds from my wedding and it's everything and more that I wanted. It's the best price I found and I did my research. I like my dvd more than all my pictures(and I spent more money and time dealing with pictures!) Direct Entertainment was easy to work with and... Read More fast!
---
Simply Wonderful
Reviewed on

10/22/2013
Annabelle K
Direct Entertainment was great from the time we reserved until even after a month of our wedding. We hired them for our DJ, Photographer and Videographer. The DJ we could not have asked for a better one! He was suited well for our wedding. We requested a few different things... Read More and he was able to honor our requests along with packing the dance floor all night. He was professional, never bothering us and alot of fun! The CD we just received of our photos are also incredible. We were a bit worried b/c the pricing was so low, but were reassured of the quality and professionalism the day of our wedding, but she was great, even the pictures show we were comfortable with her. The video is stunning as well, although, we still have yet to sit through the entire thing. The chartering makes it easy to skip through to certain parts w/out watching the whole video. All in all- Exceeded our expectations!
---
Great music all night
Reviewed on

1/24/2013
Britni N
From planning to the actual event, everyone at Direct Entertainment was easy to work with and very helpful. I pretty much gave the DJ the freedom to play whatever at the reception and he did a wonderful job. He always knew what type of music to play at each moment of the night.... Read More No matter what song he played, there were always guests on the dance floor.
---
Easy to work with
Reviewed on

10/08/2012
Heather F
Direct Entertainment was great with helping us with our DJ and videography. We filled out the required forms with all the info they needed, and they were in contact with me in the couple weeks prior to the wedding to make sure all was good. Since I review music, I wanted to do... Read More the playlists for the wedding all myself. There was no problem with this, and I mailed the discs to the DJ and he happily obliged. The only thing was that the last song for our ceremony was wrong. Also, we had a few moments of confusion during the reception (beginning) because of the speeches, etc. and felt we needed to be guided a little bit more as to what was going on and what needed to be done, etc. Other than that, everything was great and both the DJ and videographer were very nice, accomodating, and professional.
---
Amazing Videographer!
Reviewed on

8/07/2012
Cara D
My husband and I used Direct Entertainment for our videography services for our wedding. They made everything so easy from paying online, to quick response e-mail communication. This was essential to my wedding planning as I was planning an out-of-state wedding. Richard was an... Read More amazing person and videographer on our wedding day! He was so professional and personable. We also forgot at times he was even there, but know he captured every moment of our special day. We received so many complements from our guests about how nice Richard was. This bride highly recommends Direct Entertainment for Videography! :)
---
Amazing!
Reviewed on

3/22/2012
Jenny L
Everything was perfect. We hired Direct Entertainment for our Photo, Video and DJ. Everything was perfect. The Photographer and Video guy were great staying out of the way. We thought this would affect our pictures, but when we received them back, we had no idea he was even... Read More taking pictures, so alot of candids as we requested. The video was top notch as well. Great quality and everything we requested and more was included. The DJ was amazing. He was professional and classy as Direct Ent. indicated. He listened to us and made some suggestions as well, which we liked as it was our first wedding. The end result was a packed dance floor and us and my guests having the time of our lives! We owe it to Direct Entertainment and would highly recommend to anyone! ...
---
Pretty good
Reviewed on

10/25/2011
Natalie G
We had both DJ and videographer services from here. The videographer was amazing and did an excellent job! The DJ did well for the most part, though he did mess up the bridal party introductions. Other than that, everything was perfect.
---
Good Deal
Reviewed on

10/12/2011
Lois A
I found them on the internet and they were offering and early bird special in Feburary. Save a hundred dollars. I met with the Ron the DJ, about 3 weeks before the wedding and meant to follow up days before the wedding, but it was Ron calling me to make sure everthing was still... Read More on. He played a wide selection of R&B and current pop songs, and took requests. Ron also coordinated with the Wait staff and photographer, to see what the timeline was and important moments were photgraphed. Went up and beyond what I image his job responsibilties were.
---
Not what I expected
Reviewed on

9/18/2011
Rosemary L
What I had found in planning my wedding was that the DJ was the most difficult thing to book because I had little history with booking any. Direct entertainment provided the DJ for my wedding and I was disappointed. The price that I was quoted at was resonable but the DJ's... Read More equipment was very poor. At one point during the wedding the music cut off for about 5-10 seconds and it kept doing this through out the night. The DJ was great at picking songs to get the crowd going but only played about 3 of the songs that I requested. At the end of the night the DJ never apologized for his equipment failure or offered me any type of discount. Needless to say I was disappointed.
---