Home

Divine Weddings Hair & Makeup by Tammie Garza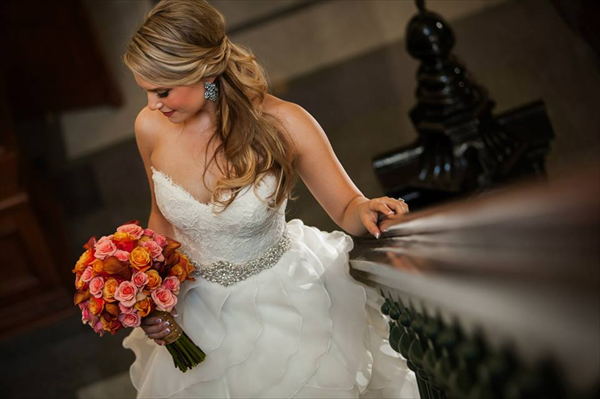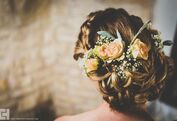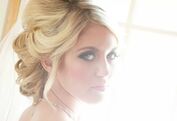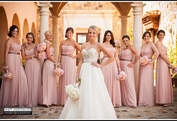 About this Vendor
Divine Weddings your Custom Bridal Hair Boutique
A little about Divine Weddings, With over 25 years experience in the Beauty Bridal Industry.You get Specialized Custom attention to your "look" and bridal needs. I work full-time on weddings and events, therefore I am always available to respond to your questions and concerns prompt online response.
Details
Hair + Makeup Trials Available, Hair Stylists, Airbrushed Makeup, Eyelash Extensions, Makeup, Makeup Artists, On-Site Hair + Makeup, Beauty
Contact Info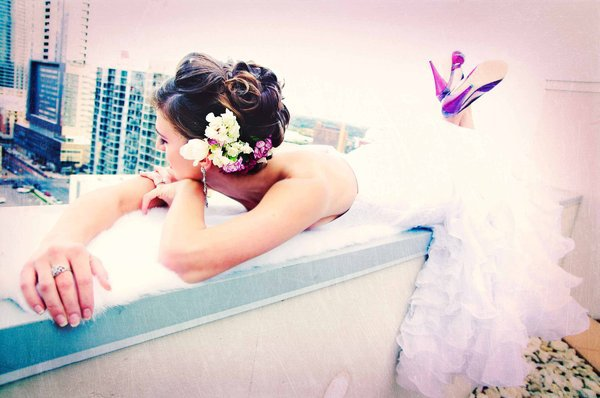 2002 W Koenig Lane, Austin, TX
hair!!
Reviewed on

11/20/2013
Jennifer P
Wow!! My hair was beautiful!!! Tammie did such an amazing job on not just my hair, but all six of my bridesmaids and the two moms hair. She worked so hard to make everyone beautiful, and I think I had the most beautiful moms and bridesmaids ever!! Tammie did my hair with... Read More extensions, and it looked so beautiful!! The most beautiful I have every felt. Thank you Tammie!! Highly Recommend!
---
Amazing hair
Reviewed on

10/29/2014
Tori G
I usually do not like getting my hair professionally done bc it always seems too stiff and never seems to be what I originally wanted. This all changed with Tammie! I asked for a loose bohemian style for my wedding and that is Exactly what she did. I received compliments all... Read More day and have since had other brides use pictures of my hair to give to their stylist. Highly recommended!
---
Incredible!
Reviewed on

6/04/2011
Karen D
Tammie did such an INCREDIBLE job on my daughter's hair. It looked absoutely gorgeous! On the wedding day, she had to do 7 other people's hair, in addition to the bride's...and everybody looked so beautiful. She even touched up some closer to the wedding time, and even did hair... Read More for two unplanned family members. Her prices are very competitive, and she is very professional.
---
Reviewed on

6/27/2015
Amanda C
I spent hours looking for a wedding day hairstylist. It was extremely difficult to make a decision since I lived out of state and could not do the trial first. I ended up finding Divine Weddings Hair & Makeup by Tammie Garza and immediately booked her. I am so glad I did and I... Read More highly recommend Tammie. She was extremely professional, very personable, and passionate about her craft. My hair was exactly have I envisioned it for my wedding day and everyone commented on how beautiful it looked. My bridesmaids and mothers also looked gorgeous and they each were styled by Tammie. So again, if you're looking for a good deal and beautiful hair then I recommend booking Divine Wedding Hair and Makeup by Tammie Garza.
---
Attitude is everything...
Reviewed on

1/10/2015
evelyn S
I really do not like writing negative reviews but I am writing this in an effort to let other brides know what to expect and also to help Tammie figure out what goes wrong with her brides and why she isn't getting contracted as much as she would like. My wedding coordinator set... Read More up a hair trial for me with Tammie, from Divine Weddings. I live in Chicago and this was my final trial, I felt a bit pressured so I decided to book her. The hair trial went ok, she seemed a bit outspoken and insisted on extensions for my hair although my hair is very long, below my waist. She seemed somewhat nice and personable, so I agreed to her ideas. I am not very demanding so I decided to settle for what she suggested. Come wedding day her attitude upon arriving to the venue completely shifted. She was upset with us (my bridesmaids, my mother and a few other family members that got our hair done). The reason is because all of the ladies that were supposed to have their hair done were not able to make it to my wedding. There was an incident in the midwest where all airports were shut down. The first thing Tammie said upon walking in was that I better get replacements for those missing bridesmaids. I told her not to worry that I was going to pay the total due regardless of how many ladies were present. She calmed down. Then my maid of honor requested an updo which Tammie was not able to replicate, or come close to. When my MOH was not satisfied Tammie was not willing to change it until I requested it. I began to get nervous because I wasn't sure she would get my hair the way I wished. She seemed very bothered that I kept asking her to make changes to my updo. At the end my hair was ok, not at all like what I expected or requested her to do but it worked. If her attitude would not have been so awful Im sure the experience would not have been a negative one.
---
Amazing Hair
Reviewed on

11/18/2013
Martha D
So Tammie shows up at 6:00 in the morning when it's pitch black out in the middle of nowhere in the Hill Country and gets to work. From the minute she walked in (right on time) she had a vision. Tammie did my bridesmaid's hair exactly how they wanted, all while being very... Read More professional and sweet. Tammie did my hair for my wedding, and we did not do a run through (because of my work schedule). We had one phone call and then met for the first time face-to-face the morning of my wedding. And let me just say, she is a total pro. I gave her a fairly complicated braided, curly, low updo hairstyle that I had found on Pinterest. She replicated it perfectly for my own hair (I have long, thick hair that I have always found incredibly difficult to work with). And it was gorgeous. If I could rank my hair on a scale from 1-10 I would give it an 11. It was everything I wanted and more. And my hair stayed up throughout the entire wedding. I would go with Tammie again in a heartbeat. She helped make me feel the most beautiful a bride could feel.
---
Best Hair Ever
Reviewed on

11/17/2013
Jennifer R
Tammie did my hair for my bridal portraits and my wedding. She also did the MOG and MOB's hair and all the bridesmaids. I could not say enough good things about her. She is very professional and talented. She was able to take my ideas and work them into a great look for my... Read More dress, the venue and the theme of my wedding. She also did the same for everyone else's hair so there was a continuity and good overall effect. She was able to see what would look good on each individual person as well given their dress, face structure, hair type etc. She works fast too and had us done before scheduled. She was very clear with pricing and good at getting back to me whenever I had questions. Overall her schedule is generally flexible (she was able to do my hair at 6:00 am for my bridals that day) but she does book up fast so I would book as early as possible to make sure you can have her on your wedding day. And she is just a really nice person to spend time with.
---
Great Hair for Bride and Bridesmaids!
Reviewed on

8/12/2013
Laura A
Tammie did my hair and my bridesmaids hair for my wedding and did an awesome job! I brought in a few pictures to my consultation and she was able to describe to me what would look best with my dress and then created it quickly and beautifully. She is so fun to work with which... Read More especially helped with jitters on the wedding day! My bridesmaids didn't know what they wanted to have done with their hair and she immediately came up with perfect updos for all of them, each unique but pretty and she had no problem with working with their variety of hair (short hair, curly hair, etc.) They all had a blast working with her too. She really has a gift for wedding hair and it's obvious that she is very experienced - she was able to create all of our beautiful hairstyles and even finish an hour before schedule! All of hair held the whole night even with a LOT of dancing at the reception and a very humid Texas evening. She is the wedding hair queen!
---
Great Hair!
Reviewed on

6/14/2013
Leigh C
Not only does Tammy do a great job on your hair, she's so fun and pleasant to be with while you sit in her chair. Tammy was open to my ideas, allowed me to make changes, and patient with me throughout the process. Every time I went to get my hair done (Trial, Bridals, and... Read More finally Wedding) we did something different, and by the wedding day everything was perfect! The place was hard to find, so hair and makeup got there a little late, but Tammy was still able to finish on schedule! Love her!
---
Tammie Garza
Reviewed on

5/31/2013
Logan V
Tammie was the perfect pick for my wedding extravaganza. With so many ladies to attend to, she was prompt, organized, and super creative! She had me do two trial runs, so I got exactly what I wanted on the day of. Everyone said my hair was "divine" and said I was a true princess... Read More bride. All of my bridesmaids LOVED the creativity and but also how they were all slightly similar. We couldn't have been happier with the finished product. Professional and experienced and a GREAT value for the price, Tammie is the one to call. Thanks again!
---
Loved the hair!
Reviewed on

4/01/2013
Jen A
I picked Tammie because she was cheaper than a lot of other wedding hair stylists I found but her portfolio was still great! She can be kind of sassy and bossy. At first I did not think I was going to like her but after talking to her she is actually pretty nice! She did a great... Read More job on my hair, my bridal parties hair and the MOG, MOB and flower girls hair. It was all so pretty! The only mishap we had with her was the morning of the wedding. Originally when I contacted her I put my home address as the place where we would be getting ready before the wedding. We changed our minds and when I met her for my bridal portraits I gave her the new information--that we would be getting ready at the venue. She showed up at my house the morning of the wedding. Luckily my sister's boyfriend was there to answer and call us. She was so mad and apparently cussing at him. When we talked to her on the phone she was kind of sassy about it. Thankfully, by the time she got to the venue she had calmed down and it was all fine from there. The hair got done in time and looked stunning!
---
Beautiful Hair
Reviewed on

3/27/2013
Cameron K
I have rather short hair, and Tammie did wonders with it (and clip in extensions). She works fast and keeps right on schedule! My sisters' hairdos were beautiful as well! My hair stayed put the whole night, minus one small wispy which was an easy fix with a bobby pin! I couldn't... Read More has asked for a better hair do. :) I would recommend Tammie to everyone- she's experienced, keeps on track, and definitely produces a great hairstyle!
---
Wonderful Job!!
Reviewed on

3/26/2013
Savannah S
Tammie did a fantastic job. She was easy to work with and was willing to work with whatever came along. I had no idea what I wanted done with my hair, but she was able to come up with something amazing for me as well as my bridal party. The day of my wedding was pretty humid... Read More and muggy but my hairstyle lasted really well!
---
Awesome Wedding Hair and Experience!
Reviewed on

11/17/2012
Danielle Z
Tammie was very professional and courteous in her correspondence (email and on the phone). I did a trial run with her and she made my vision for my hair a reality! She showed up on-site on time and ready to work! She and her assistant set up their workstations and got going... Read More right away with hair prep on me and my bridal party. The timeline worked out great (awesome planning) and we left for the ceremony right on time! Her prices are very fair and very competitive with Austin companies. I definitely recommend her! Thanks Tammie!
---
Exactly what I had hoped for
Reviewed on

7/13/2011
Emily L
Tammie is a strong spirit and such a fun person to do hair on your wedding day! She's professional and listens to your requests for hair style(s). She has years of experience and delivers a flawless result. She lightened the mood for my bridesmaids and me while doing an... Read More incredible job on all of our hair for the wedding. I was so pleased with her work and recommend her! (I didn't have to adjust a thing after she was finished - the hair looked perfect and stayed hair-sprayed throughout the dance party too!)
---
Gorgeous Hair! A little rough around the edges.
Reviewed on

9/30/2010
Sheena W
Not overly friendly, but absolutely GORGEOUS hair!
---
Send Message