Home

DJ Grand Rapids & Fast Booth
Details
Country, Disco, Hip-Hop, Jazz, Pop, R&B, Rock
Ceremony, Reception, Wedding
MC Services, Recorded Music, Sound Equipment, Music
Contact Info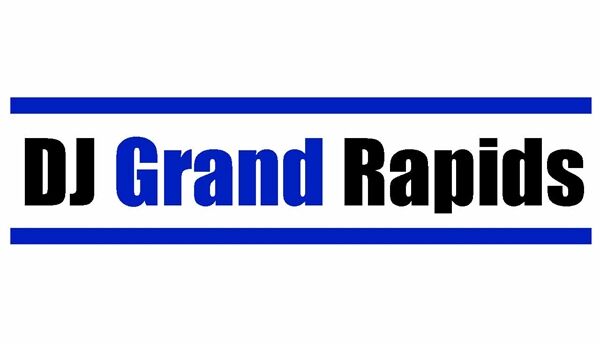 Reviewed on

4/25/2017
Jennifer D
We held our reception at the Waldron Public House& DJ Grand Rapids was one of the approved vendors. We could not have been more pleased with how this worked out in our favor; as they brought one of the greatest to us. TJ and Katie were a great duo- Katie handled all of our admin... Read More type stuff (quick to respond to emails, followed up with inquiries, etc.) and TJ was simply awesome. At our first meeting with him, we paid in full and felt totally confident with our choice! He eased a lot of doubt and anxiety we even had about getting a DJ, because he made it clear that they provided much more than music (which was fabulous by the way). TJ essentially emceed our reception, down to every detail. If there were any events or questions that came up through out the evening he handled them with expertise and class. He helped further our theme even more by playing our requested bands during the cocktail hour, etc.. really just set the perfect mood. And as for the dancing and merriment time (inside joke) he played just the right mix of everything!! Our guests ranged from age 2-85 and they were all out on the dance floor at some point- perfection! Thanks again TJ and Katie- you guys are great and we wish you much continued success!!
---
Reviewed on

3/25/2017
Mike V
TJ and Katie have their game down, and it was a pleasure to work with such a professional team. They know what works and why, and they are very flexible in catering to specific requests and making sure the evening went the way we wanted it to go. They integrate their services... Read More with the other vendors and take care of more than we anticipated a DJ would take care of -- much to our relief. Thanks you two for helping make it a great night -- and a fabulous dance party!
---
Reviewed on

12/29/2016
Jennifer H
I met with Katie, TJ, and Gil to talk about DJing my reception last summer. I am so happy I did! Katie and TJ knew so much about everything there is to know when planning a wedding. Katie emailed me a bunch of tips, a list of her favorite wedding venues, florists, and... Read More officiants. I ended up booking most of my vendors that were referred to me by Katie and TJ. Any time I had a question, they were on top of it. I called Gil a couple of times to ask him about set up for the night of our reception, and I had some music questions. They were all so helpful leading up to my wedding! Gil was a great DJ and MC! He kept every event of the night going smoothly and on task. My bridal party was getting a little crazy when he was lining us up for introductions, but he handled it very well. He played perfect music - even my aunt and uncle danced who are not dancers. The dance floor was packed all night! We couldn't be happier with Gil, TJ, Katie, and their team. I hired their photo booth, Fast Booth, as well which was awesome! I would recommend these guys to anyone!
---
Reviewed on

10/04/2016
Becca T
I had the best experience with TJ, Katie, and everyone else involved. They did both my Dj and photo booth at my wedding and everything was flawless. TJ was so helpful during the planning portion of the wedding, he let me know what he's seen work in his experience and kind of... Read More guided me along how a reception should flow. Also Katie was great with options for the photo booth and getting a design ready for it. There was never a time where I reached out to them that I didn't hear back that same day, sometimes it was within the hour. The lines of communication were great and they never made me feel like I was asking silly questions. They were highly professional, at one point they had to let one of their staff go, an that staff member was actually who was supposed to perform the Dj duties at my reception, they let me know immediately that it had happened, and why it happened and then already had a replacement lined up. Jim ended up working the wedding and he was just amazing. He was so open to anything we wanted and so easy to talk to. I had a final meeting with TJ and Jim 2 weeks before the wedding to go over all of our choices, and Jim even called me the week of the wedding just to make sure he had everything exactly like we wanted and to confirm everything. Please do no hesitate to use this company, I have seen a few reviews saying they were declining requests from guests, that was discussed before hand in my case. The planner I filled out I chose that the DJ can use their own discretion when it came to requests, meaning if it was something inappropriate or they knew I wouldn't be happy with they didn't play it. Jim was great at working the flow... at one point a song came on and the dance floor emptied, within 30 seconds Jim had chosen a different song that had people literally running across the room to get on the dance floor. This company is amazing and really knows how to keep the dance floor and the Bride and Groom happy. I can't thank them enough!
---
Reviewed on

7/11/2016
Katie O
TJ, Katie, and team are absolutely amazing! Do not look any further, these people are the way to go! So professional and organized. They kept the dance floor full the ENTIRE night and made sure that my husband and I were happy from beginning to end. Everyone had such a great... Read More time in the photo booth and it was one of my favorite parts of the night! We are still Blown away with how fabulous they were!
---
Reviewed on

6/16/2016
We had a great time! TJ kept us on time. He had great equipment. The lights looked really good. We had a few less than stellar experiences with DJs recently and TJ never let us down. He did what he said he would do and the way he said he would do it. We would recommend.
---
Reviewed on

5/17/2016
Kendra L
We hired DJGR & Fast Booth for our prom and they were fantastic! Everyone was dancing the entire time. The music was really good. They were able to balance the music between what we wanted and the adults wanted with no vulgar music. The lights looked awesome. The photo booth... Read More was the coolest booth I've ever seen. We got to choose a backdrop and the pictures came out much faster and looked much better than the photo booth we had at our last dance. It also looked a lot better. The design was awesome! Katie really matched the look we wanted. It also was nice that they printed more than just two photo strips! I only wish it could've lasted longer! I also really liked how fast they responded to emails and that they answered the phone. Most of the places we contacted didn't really get back to us. Planing a big event is hard enough. We really appreciate you guys! I hope the next class hires you for us next year!
---
Reviewed on

10/28/2015
A true professional. Fun yet still on task. Our DJ kept us moving and doing what we needed to do. It was a worry free experience. I would highly recommend.
---
Nice job
Reviewed on

10/02/2012
Amy P
Great job for our wedding
---
Super Fun Photobooth!
Reviewed on

9/04/2012
Adriana L
I was very impressed at the speed and quality of this photobooth. TJ took time and talked with us before the wedding day about the songs, involvement, flow and what design we wanted on the picture strip. The props with the photobooth were really fun and we really enjoyed the... Read More full size memory book we recieved at the end of the night. We would definately recommend TJtheDJ and Fastbooth!
---
Wonderful
Reviewed on

6/05/2012
JoAnn B
In my kids words "best D.J. ever". Deserves every penny he is paid. T.J. is so friendly and easy to work with. My daughter wanted a "good" D.J. instead she got a "great" D.J. Very accommodating and wants everyone to have a good time. Our guests had a great time and wanted to... Read More know where I found him. Hands down, he was a perfect choice for our event.
---
Easy to work with
Reviewed on

1/17/2012
Haley K
He is so dedicated to making the experience great for you. He has a good amount of experience and knows what he is doing. Kept the night fun and energized.
---
LOVE LOVE LOVE
Reviewed on

12/21/2011
Angie C
I am crazy about our DJ! He was fantastic! We asked him to be "very involved" and he was. His personality is fantastic and so many people have been asking me how I found him. The photobooth..... BEST part of the night. Even my GRANDMOTHER jumped in the booth!!! TJ made me a... Read More guestbook out of the photos taken in the booth and it is so perfect. I have amazing memories now captured in a book that I will laugh about for the rest of my life. I wouldn't change anything. On a sale of 1 - 5, I would give TJ the DJ a 10! I reccomend him to all of my friends/family who need a DJ.
---
Totally Awesome Entertainment!!!
Reviewed on

9/29/2011
Kara V
TJ was a fantastic DJ! His preparation and experience was very clear when it came to the big day! The music selection was appropriate for ALL ages and the dance floor was packed the ENTIRE night! We also opted for the photo booth which was a great decision. If there is any... Read More doubt that candid pictures will be lost in the shuffle with a regular photographer than the photo booth will be sure and capture all the guests at their finest. We can't give TJ and his assistant enough stars. Five isn't enough!
---
Awesome!
Reviewed on

9/26/2011
Ciara W
TJ the DJ was fantastic! He made sure that everyone was having a great time. He was very capable of handling everything from the toasts and timeline to the rockin' music. Thank you so much for helping make our day perfect!!!
---
Dj service and photo booth
Reviewed on

9/23/2011
Leanne J
I was very happy with Tj the Dj's services, not only did he dj for my wedding but also had an awesome photo booth at a great cost! And lets just say the packed dance floor and great pictures from the booth speaks for itself! I would def recommend him! He also went over and above... Read More and helped me from the very beginning when I had trouble with a previous dj hired, and I am very thankful for that! He was great about listening to what the bride and groom wanted as well as adding his experience to know what to play, and when to play it!
---
TJ the DJ
Reviewed on

8/09/2011
Danelle H
TJ the DJ was awesome at our wedding! Very professional and played music we wanted to hear along with music our guests enjoyed too! I would reccomend him to anyone!
---
Pick TJ!
Reviewed on

6/20/2011
Andrea C
TJ the DJ entertainment is the best! TJ and his assistant were both courteous and professional, and were very accommodating with special requests and helping to make the day run smoothly. They were great with working together with the other vendors and making creative ways to... Read More make our reception stand out from the rest. The guests loved the atmosphere and we couldn't have asked for anything better!
---