Home

DJ Jason Burns' Elite DJ Network
About this Vendor
"Jason was hands down my favorite vendor".. Lois
Why are we right for You? We are a network of DJ's that have extremely high standards, exceptional talents and unique techniques to ensure that your guests dance and leave with smiles on their faces. Best part is, we never steal the spotlight from you. All Inclusive Wedding Day DJ Packages. Whether you need music for your Wedding Reception, or for both your Wedding Ceremony and Reception, we have the perfect package for you. Want to add more fun? We have Photo Booths and Uplighting packages ready for you. The best part is, they are all-inclusive. Which means no surprises, the price never changes! You don't have to worry about any extra fee's for any add-on's you may not of thought of. We thought of those details already and included it. Relax, we got this!
Details
Classical, Country, Dance, Disco, Folk, Hip-Hop, Jazz, Latin, Pop, R&B, Rock, World Music
After Party, Rehearsals + Parties, Ceremony, Reception, Wedding
MC Services, Recorded Music, Sound Equipment, Music, Planning, Audio/Visual Equipment, Equipment, Rentals + Equipment
Reviewed on

7/25/2016
Tina D
Jason came highly recommended to us, and we can see why! Jason is very organized and professional. He has systems in place to make sure you get exactly what you like as the bride/groom. Jason has this beautiful balance of being an entertaining DJ but not being overbearing. He... Read More keeps the party going without trying to be the center of attention. He is perceptive and knowledgeable--he knows what people like . For instance, at one point our dance floor was essentially empty as we were outside taking pictures and many of our guests had gone outside to load codnhole and take their own photos. Jason played a song that he knew we would love and had us (and our guests) running back to dance! He also honored all of our wishes at far as our timeline and activities went. I never felt rushed and was actually able to enjoy all parts of the reception. He knows his stuff, he's professional, and he is clearly a good guy committed to making weddings special and FUN!
---
great service
Reviewed on

5/21/2014
Larona B
Great MC and music. Jason doesn't try to upsell and add on extra fees. His interactive website is easy to use and great.
---
Great DJ
Reviewed on

4/22/2014
Matt B
Went to a wedding last Fall, Jason was great. The whole room was up on the dance floor!
---
Reviewed on

11/06/2017
Kaitlyn F
I cannot say enough wonderful things about the job Jason did for us at our 10/28/2017 wedding. We had a crowd of people who enjoyed different types of music and he listened to every detail we had discussed. He had people dancing through the very end of the reception. He also did... Read More an amazing job of helping to guide us through the timeline of the reception, especially after our events coordinator disappeared on us. Thank you Jason!!
---
Reviewed on

8/09/2017
Megan W
Jason was great! He was very professional and did a great job getting everyone on the dance floor! He was very accommodating to quick updates with speeches, walk outs and kept the lineup fresh!
---
Reviewed on

7/12/2017
Kelly W
All I wanted from the beginning of wedding planning was for our wedding to be an amazing celebration for our friends and family. Jason was great at communicating with me and answering all of my questions, email after email. He uses a user friendly program to set up your play... Read More list and reviewed everything with me ahead of time. We opted for the photo booth which a huge hit! Our wedding was the best day ever!
---
Reviewed on

3/09/2017
Ashley H
Jason was awesome at our wedding just two weeks ago! He was the DJ at a friend's wedding and when we started to plan he was the first vendor we reached out to. He responds to all inquiries and questions right away and was so easy to work with between booking, song requests,... Read More lighting, etc. Music was one of our top priorities and he did a great job of using our requests, guest requests and really adding in what made sense and when through out the night. So many guests commented on what a great DJ. Jason was priced exceptionally well in comparison the other DJs we had contacted originally as well. Thanks again Jason!
---
Reviewed on

2/02/2017
Sara F
Jason was an awesome DJ and people were dancing the whole reception! He played a great variety of music and was able to capture what my fiancé wanted after only meeting in person once. I would highly recommend him!
---
Reviewed on

11/14/2016
A K
Jason was fantastic. Friendly from the start, clear about his services, and very amenable to our requests. He was very personable, out going, and generally excited about our wedding. He was a pleasure to work with, kept the party moving, and knew exactly when to change up the... Read More songs if the reception needed it. His sound system was great, mics for the ceremony and reception were clear and loud. I highly recommend him and can't stress enough how professional and friendly he was.
---
Reviewed on

11/01/2016
Courtney I
When your wedding is at a camp in the middle of nowhere it can be hard to find vendors. Jason had great reviews on The Knot site and when I called he was more than receptive to come out. He was great to work with and his online planning tools made the music selections a breeze.... Read More Although he could not be at our wedding personally, his associate was just as professional... down to calling to tell me not to be alarmed he would be in street clothes to set-up but would change straight after. Our wedding was a party from start to finish and that was 100% because of this excellent DJ service!!
---
Reviewed on

9/06/2016
Meagan B
Jason responded quickly to requests and was easy to book. We spoke on the phone a few weeks before the wedding to finalize details. I'm not exactly sure what happened, but come the wedding day it wasn't Jason who showed up. I had talked with Jason about editing a song for the... Read More father-daughter dance, but the new DJ had no knowledge of this. Even with that, our DJ was fantastic. No one was able to tell that we had not met him before that day. He did such a great job and everyone had so much fun. He even kept checking on my husband and I to make sure we didn't need anything and offered to refresh our drinks. For the father daughter dance, we ended up keeping the full version of the song, but I let him know I wanted my dad to dance with my sister for the last part of the song. I was worried this transition would be awkward, but he announced it perfectly and it ended up being one of my favorite moments of the night. He even made sure to remind guests to sign the guestbook. I still don't know what happened to Jason, but who we did get (I'll edit if I can remember his name!) was fabulous!
---
Reviewed on

8/18/2016
Chandler D
Matt was the DJ for our wedding and he did an awesome job! He had everyone out on the dance floor and listened to anything we asked of him. I love how the company gives you a website so you can create playlists and put in what specific songs you want for different dances. Our... Read More only suggestion is for the anniversary dance. He jumped from 30 to 40 years, which knocked all of the remaining couples out and and gave us no winner. Overall, it was a great experience and fun time!
---
Reviewed on

6/23/2016
Michelle C
Jason was amazing, the best DJ i have ever seen at a wedding. He played all the songs my husband and I wanted to hear that day and he made sure to play songs to keep everyone on the dance floor the entire night. Jason is very friendly and made the entire planning process so easy... Read More for us. We could not have asked for a better wedding!!
---
A master of his trade
Reviewed on

12/01/2015
Michelle L
Jason was wonderful to work with, and a true master of his trade. His prep work put us at ease - he has an incredibly easy website planner, met with us prior to the event, emailed with us about details such as pronunciation of names, and never seemed bothered by any... Read More questions or inquiries. On the day of the wedding, he arrived early to set up. He has a great knack for reading the crowd and played a mix of our requests and other music that he knew our guests would like. I've been to a number of weddings where only a few people were dancing at a time, but Jason made sure this didn't happen at our wedding. He kept everyone dancing all night, and we were sad to see it end.
---
Absolutely Amazing DJ!
Reviewed on

10/28/2015
Lan D
I don't think 5 stars does much justice to show how amazing Jason is. Jason deejayed for our wedding on 10/24//15 and it was an absolute pleasure to work with. I am an out-of-town bride who travels 85% of the time so wedding planning was a bit difficult. Jason was very... Read More professional, very responsive and a joy to work with. He gave great tips and helped me think and plan my wedding day through for every single moment and detail that I wanted music to. He is very organized and was always prepared for all of our meetings and conversations. Most importantly, he read the my wedding guests well ( age group between senior citizens to 16 & 18 year old girls) and always had the dance floor packed - except 2 instances where I personally requested songs that didn't quite fit the genre but he was more than happy to accommodate my song request. I had a couple of minor schedule change due to a delayed performance and he was quick on his feet and was able to help me arrange my schedule at the last minute..DURING THE RECEPTION..and no one noticed! I received great feedback from my guests on how much of a great time everyone had and how much fun they had on the dance floor. Even my very shy 18 year old cousin was on the dance floor! That seriously made my Aunt and Grandma's night. Also, Jason was very on top of the schedule and was always on point to every single detail I had requested - even to the point of which part of the song I wanted to play during the introductions and 1st dance. He was very informative and very engaging during the reception re: the various events and the guests really appreciated and loved it that they knew what was going on and where. Overall, I highly recommend Jason to anyone and everyone for any occasion. He's a very personable guy, GREAT to work with and was one of my favorite vendors to work with.
---
Awesome!
Reviewed on

9/24/2014
Ashley S
Jason is so personable and great to work with! I'm so extremely happy with his work! Awesome DJ!
---
DJ Jason is wonderful!
Reviewed on

6/09/2013
Lauren T
Jason did a great job at our wedding! He played a really nice selection of music, kept our guests dancing, and really helped organize the night. He made sure all of our events for the evening were on time the whole night. Jason is very friendly, easy to work with, and a great... Read More guy. We'd highly recommend him for any wedding, you won't be disappointed!
---
We had a great party!
Reviewed on

6/01/2013
Johanna H
Jason did a great job at our wedding. His website template lets you plan out the night, the songs you'd like played (or not played) and then he takes it from there. We had an awesome party and the dance floor was full all night!
---
My May 18th Wedding
Reviewed on

5/28/2013
Stacey S
Jason was awesome! He was very helpful and easy to talk to. He made sure everything was timed perfectly. He did our ceremony and reception and it was absolutely perfect!
---
Very pleased
Reviewed on

5/16/2013
Lauren M
Highly recommend Jason. He met with my parents, fiance and I about a week before my April wedding to go over everything. Worked the crowd well and chose great music. Guests were very impressed with him!
---
Great dj
Reviewed on

11/24/2012
rachel s
Jason is great! He came to our house for the initial consult & for a follow-up 2 weeks before the wedding. Jason made sure all the songs we requested were played and kept the dance floor full all night long! Highly recommend!
---
perfect
Reviewed on

8/08/2012
Krissy T
Jason is wonderful. He made the planning process fun and easy and has a wonderful way of making the wedding day exciting without being over the top. You won't be disappointed!
---
The DJ
Reviewed on

6/28/2012
Kelley R
Awesome. I had a last minute question the day before my wedding and emailed him. He called me within the hour and helped me with last minute song choices. Willing to originally meet us at our home. Got people dancing, played great music. Nice guy!
---
So-So
Reviewed on

6/24/2012
Kristina H
When talking to Jason, I was under the impression that he was going to be the DJ for our entire event. Come to find out he was not and had brought someone in to be the DJ for the entire reception. I was not pleased with this other DJ because he did not do things in a logical... Read More order and made some of the events seem rushed. He also did not do a good job of trying to get people out on the dance floor. Very displeased with the service we got.
---
Great Music & Service!
Reviewed on

1/14/2012
Heather S
Jason was awesome! The only thing is he played a different song other than what we wanted for our cake cutting. We requested "Recipe for Love" by Harry Connick, Jr. because it fit perfectly with our vintage 1930's theme, but I think he played "Sugar Sugar" by the Archies... Read More instead. No one knew the difference except for my new hubby and I, and everything else was spectacular! I didn't even really pay attention to the other songs he played because I was so busy greeting and thanking all the guests, but everyone said they had an excellent time! He approached me before every event to make sure we still wanted to do it and we were ready.
---
Meet The Owner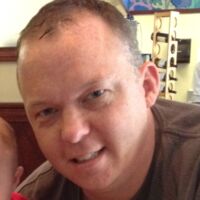 Maryland
"DJ Jason Burns should be at the top of your list for your wedding DJ needs. Since, the first day we met with Jason, he was open to all our song needs. The dance floor at our wedding was never empty and Jason streamed from one song to the next with ease. He played every song on our "must play" list and even had our guests chanting "one more song" at the end of the night! I can't stress enough how pleased we were with his services. We would recommend Jason to anyone looking for a great DJ who keeps the party going!" ... review by Michelle, Baltimore