Home

DKcollection
About this Vendor
DKcollection
Details
A Variety/Blend of Styles
Contact Info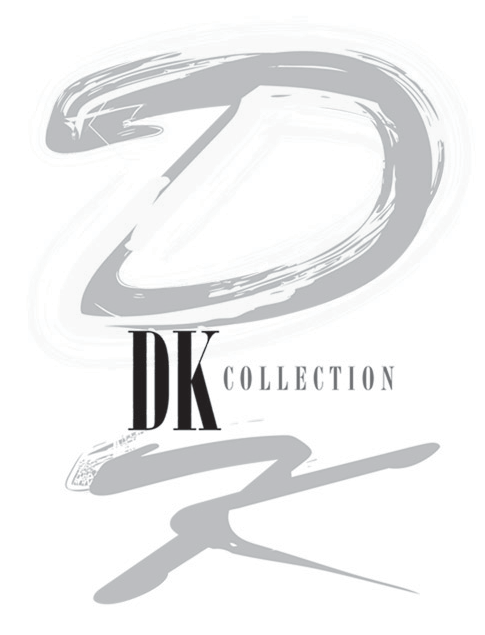 469 7th Avenue, 3Fl, New York, NY
BEST PHOTOGRAPHERS!
Reviewed on

7/10/2014
Christina S
This company made us feel so special and had fun with us on the wedding day. Everyone commented on the detail and exceptional service of this group. I'd recommend them to anyone!
---
High quality and Superb...!
Reviewed on

3/21/2014
Brenda A
High Quality and superb professionalism summarizes our experience with DK Collections. We used their photography services for our wedding and were blown away with our experience from the first consultation meeting through the timely arrival of our breathtaking pictures. I HIGHLY recommend DK Collections and especially David Kim for your wedding. Such amazing pictures!
---
Amazing photographer, amazing pictures!
Reviewed on

12/11/2013
Katelyn F
This is long overdue...Dave Kim is an absolutely amazing and artistic photographer with an exceptional eye for detail. He worked with us on our engagement shoot in Dumbo which resulted in breathtaking photos. He made the experience unforgettable...we had a blast even in the bitter cold! Wedding planning can be super stressful, however I didn't have to worry about anything concerning the photography. The process was seamless. On the wedding day when nerves were running high, Dave came in and took complete control. He knew exactly what shots to take and was an excellent director with a large wedding party. I've worked with other photographers (friend's weddings) and my excellent experience with Dave and team doesn't even compare! My biggest priority for the wedding was photography so I was willing to make an investment...and I was not disappointed as he exceeded expectations. He took over 1200 pictures, all of which I was given digital downloads. He openly advised me on where to create a book myself (to save money) and it turned out great! I appreciate his honesty! Once the wedding and honeymoon were over, his team was a joy to work with and I received prints, DVD, etc within weeks. I highly, highly recommend hiring Dave and team for your wedding. He will take care of everything...no need to worry about anything! Thank you thank you thank you to Dave Kim for making my experience so enjoyable...I will cherish the pictures forever!
---
Amazing Photographer!
Reviewed on

6/14/2013
Stephanie Y
DK is an amazing photographer. Our wedding and engagement pictures were absolutely beautiful. I have gotten so many complements on them and people say they look like they should be in a magazine. Dave and his staff are wonderful to deal with and made sure to meet our needs and concerns. We also got our album and video with DK and both came out excellent. With our wedding pictures, we got a nice mix of traditional and photojournalist images that really captured the entire day. We used two photographers and it worked out great because one was with the bride getting ready, one with the groom and they were also able to cover more ground and angles throughout the ceremony and reception. We received our pictures beautifully edited within two months of the wedding. We also received the video very quickly. We have received all of the images digitally so we are able to print copies for family and friends. Dave is a wonderful photographer that is passionate about taking pictures and he's wonderful to work with. The price is very fair and reasonable compared to other photographers especially for the quality of pictures that you receive. I highly recommend him.
---
DKCollection Is Unparalleled!
Reviewed on

1/16/2013
CHARLENE C
Working with Dave Kim and his staff was an amazing experience. They were very professional and creative. In the beginning of our planning stages my husband was not sure on the photographer he wanted to use. I had seen Dave Kim's work and was already sold. So I had my husband compare DKCollection with any and all other photographers of his choice. I was confident he would recognize the superior quality of DKCollection from the sample photos and he did all the competition paled in comparison. We contacted Dave Kim early in our wedding planning we did not even set our wedding date yet he was extremely patient with us and refreshingly informative (he didn't leave anything out). Meeting with Dave in his chic and modern studio was located only footsteps from the 34th street train station. Our engagement photos were a blast we never had to fake a smile because Dave and his assistant were so lively and inspiring. During the entire engagement photo shoot we weren't just taking pictures but creating moments that my husband and still reminisce over. When we received out engagement photos from Dave we were awestruck me and especially my husband could not be more pleased that we chose DKCollection to capture our treasurable moments. On our wedding day Dave became our photographer/Key Advisor his extensive experience made him a knowledgeable consultant in our corner. Not only was he able to coordinate both our large families into the our wedding pictures but he made our guest feel just as important while never leaving our side. Dave was able to capture every impacting moment especially the things we missed while basking in our joyous occasion. If while reading this and other reviews DKCollection sounds unbelievable its only because Dave and his team work unbelievably hard to make their clients happy and we can't write a nice enough review to thank them. DKCollection is unparalleled.
---
Wonderful pictures, exceptional service
Reviewed on

12/12/2012
Jackie Y
It was an absolute pleasure to work with Dave & his staff. We purchased Package Two which included a 2 hr engagement photoshoot. We knew we wanted to take our photos during the fall and Dave suggested Central Park for our shoot. The pictures turned out absolutely breathtakingly! The colors were amazing, the poses were creative, and the way he captured the light & shadows was stunning. We had so much fun taking photos that the engagement shoot went from 2 to 3 hrs. Throughout the wedding planning process, Dave's staff was great- always answering all my questions within 24 hrs and proving excellent service. Its so much fun to work with Dave. He has such a great sense of humor and seems to genuinely care for his clients, providing a level of personal service that I didn't get from my other vendors. The day of the wedding, Dave was there on time and ready to go. He even brought along an additional photographer, whom we had not paid for and who was not included in our package. Dave really strives to deliver the best experience possible. He knew all our bridesmaids, groomsmen, ushers, and parents by name. Prior to the wedding, I had found some poses online that I really wanted to capture during the day of. Dave got the wedding party into every single pose without me even having to ask. It was great and I would definitely work with Dave again. I have already recommended him to many friends.
---
AMAZING!!!!
Reviewed on

10/15/2012
Lear H
What can I possibly say about Dave Kim and his team in one paragraph! Dave made my wedding!! Not only is he one of the most talented photographers I have ever seen, he is also one of the friendliest and most accommodating people i have ever met. We were referred to Dave through one of our friends and couldn't have been happier. His work is extraordinary and incredibly reasonable. He is incredibly reliable and drove 4 hours down to Cape May NJ just to photograph our wedding and only charged us for gas and tolls! He spent 9 hours with us and didn't stop all night. His colleagues were amazing as well and exceeded our expectations. Not only would I recommend Dave and his team to any of my friends and colleagues, I would personally use him again for other events. He made our wedding more memorable then I ever could have imagined!!
---
Absolutely fantastic!
Reviewed on

10/02/2012
Kristen K
We loved Dave Kim. His talent and energy were exactly what we were looking for, and he is a true professional who works hard and wants to please his clients. We have so many beautiful pictures of our big day that we will treasure forever! We are still trying to think of excuses to use Dave again in the future.
---
A Creative Eye That Creates Magic
Reviewed on

12/07/2011
Ty C
Dave and his team are amazing. I have so many pictures to choose from I don't even know where to start. I love his creativity and the fact that he goes well beyond your traditional formal shots. You will get those too, but his use of lenses, lighting and of course a creative eye creates magic. He missed nothing and captured things I didn't even notice. My only regret is that I didn't do a First Look so I could have even more time with Dave and his team. Still I couldn't be more pleased.
---
PROFESSIONAL. ARTISTIC. AMAZING. DEDICATED.
Reviewed on

10/30/2011
Daria L
I first came across Dave's work when looking at my friend's engagement pictures on Facebook. I was literally amazed at the photos. They were so unique than any other wedding/engagement photos I have ever seen. I immediately asked for his photographers contact information. When meeting with Dave he basically said "don't hire me because of my albums, hire me because of my photography." And he was correct. Upon walking out of his NYC office I knew I wanted to book him. He was the ONLY photographer I met with besides seeing the work of other photographers at wedding shows. My husband (fiancé at the time) and I also booked an eight hour engagement shoot. We went to Central Park, SoHo and Brooklyn. Although eight hours seems like a long time to take pictures it was worth every minute. It was great to have an opportunity to work with Dave prior to our wedding. My husband who hates posing for photos surprisingly thoroughly enjoyed himself. Within a few days we had access to hundreds of photos that looked as if they were straight out of a magazine. Besides being amazing at what he does I loved that Dave gave us 100% access to all of our photos. From those photos I was able to create my own engagement book and whatever else I wanted to do with the photos. The day of the wedding Dave arrived punctual as usual with his assistants and the videographer. My husband and I took our pictures before the ceremony, which was a great idea and allowed us to attend our cocktail hour. During the ceremony and the reception Dave and his assistants were able to capture every moment. Within one month after our wedding we had our wedding photos approximately 1,200 to be exact. Again we had access to 100% to them. Because of Dave's timely response I was able to create and send out my invites within two months. Instead of Dave making us the typical wedding album, since I knew how to make one from my engagement album he offered us a metallic gallery wrap, which consists of 48 pictures surrounding one large photo. I have yet to receive it but as always I know it will be AMAZING. Just two days ago we received our wedding DVD and of course…AMAZING. Again it was not like every boring wedding DVD. I cannot put into words how appreciative I am for Dave and his staff and the wonderful job they did capturing my special day. I am forever grateful and will recommend them to every other person that I know is getting married. Thank You Thank You Thank You…for everything!!!!
---
Exceptional. Dedicated. Professional. Creative.
Reviewed on

10/15/2011
Karen K
Energetic. Stylish. Enthusiastic. I can go on but you get the idea. And I never write reviews. I scoured the internet to find the perfect photographer for our wedding (and budget!) and Dave was more than we could have hoped for. If I could, I would give him more than 5 stars. Dave did our engagement and wedding photos and we couldn't be happier. He has a unique, experienced eye for lighting and settings and delivers one-of-a-kind photos. Look no further. Really. You will not find anyone better!
---
Best Photographer! Great work and a delight to wor
Reviewed on

10/04/2011
Wedding C
Dave was recommended to me by a long time friend so I gave him a chance and met with him. He has been the same pleasant, professional, and delightful photographer from the day we had our first meeting throughout the entire process. He is so passionate about his work and really plays with the lights, environment and energy of the couple to bring out fantastic photos! My husband is notorious for not smiling and shying away from the camera but Dave made us feel so comfortable and made our engagement shoot fun to do and the photos came out excellent! Our wedding photos were amazing and I couldn't have been happier with our choice of selecting Dave. If you want a photographer that's going to capture moments and tell a story with the pictures then go with DAve!
---
Simply, the best!
Reviewed on

10/03/2011
Jinan S
When my (now) husband and I were planning our wedding we set out to find a photographer that wasn't going to give us the traditional, typical "cheek to cheek" shots. We wanted someone with an artistic eye and we got just that with Dave Kim.We loved Dave from the moment we met him. Sitting down in his office, he shared with us how he takes pictures and shared such excitement and passion for what he does. When we left his office and got in the elevator, my fiance and I looked at each other and said, well, obviously we're going with Dave. We booked Dave for our engagement photoshoot and our wedding day. The shoot was great. He made us both feel so comfortable and when we got the pictures... OMG! They were AMAZING. I mean, seriously, they were the best pictures I'd ever seen of us. They looked like they were straight out of a magazine. And there were hundreds of them. You can imagine how excited we were anticipating our wedding day photos. The day of the wedding, Dave and his team arrived right on time (after driving for 2 hours to get to our venue!) and got right to work. Let me tell you the brillance of Dave and his team. It never felt intrusive. You want your wedding day to be seamless and uninterrupted. With the exception of the few traditional shots we took of family and individual portraits, I never saw the photographers. This is a good thing. I remember Dave calling it sniper photography - you don't even know they are there. It wasn't until we got our wedding pictures back that we could tell where they were standing or climbing to get the right shot (yes, one guest told us they saw Dave in a tree). Needless to say, Dave will do everything to make sure he captures all of the moments of your day. Including ones you didn't know were happening. And make sure you feed your photographers! They are with you all day long. We had seats for them at the wedding so they could eat when they weren't snapping photos. Though I really can't tell you when that was because they got pictures of everything! So we are absolutely thrilled with our pictures. If you can be in love with pictures then you will be in love with what Dave and his team produce for you.
---
Very good photographer to work with.
Reviewed on

10/02/2011
Sie D
Very good photographer. Would use again. He worked with us even though we were off schedule. Most of the pictures were very beautiful. Very quick turn around time with the pictures as well. We had an engagement shoot with Dave which also produced some very professional pictures. We highly recommend Dave Kim.
---
We couldn't ask for more
Reviewed on

10/02/2011
Lillian W
Dave Kim actually did both our engagement photos as well as our wedding shoot. We've searched many photographers, interviewed some, and then decided to go with Dave Kim because we liked his style the best. Dave has unparalleled lighting skills and his work brings out the natural beauty of what ever his lens focuses on. His work speaks for it's self. His attitude is something that unless you've worked with him, you won't be able to tell. And on this aspect, he also gets 5 stars. He has a very bubbly personality and is always upbeat. Not only is he professional, he is also very accommodating at requests. Being that it is our big day, and time for the normal person only moves forward, it is important that the photographer does not miss any precious moments. Dave is right on with this and we had many wonderful photos from our wedding. We recommend him to the highest. We have a friend who is getting married early next year, and they immediately signed Dave as their photographer right after our wedding. Need more proof that this guy is doing something right?
---
Dave is beyond wonderful
Reviewed on

7/17/2011
Kerri Z
I knew Dave from my Brother Tian and Youyou's wedding last year. He did a marvelous job for them. And so we immediately thought of him to do our wedding this year. We are so fortunate to hired him because we started planning our wedding just four months before the wedding. Luckily Dave is available and we were so thrilled. I spoke on the phone with Dave for over an hour the first time, I felt like he was part of our special day already, Dave is the nicest, kindest, talented, and creative photographer I've ever met. He's always willing to accommendate our needs and he knows exactly what we're looking for. Karl and I had our wedding at beautiful Lake George last month. Dave and Mike traveled 5 hours to do our photoshoot. We had the most wonderful time of our lives. From pre-ceremony, to cocktail hour, to the reception, he was with us the whole time. We just got our photos this week, We absolutely LOVE every one of them. Dave captured our moments so naturally and artistically, every one of them are out-of-word amazing! I would recommend Dave for anyone who wants a great wedding photographer. He is simply amazing!!! Kerri & Karl
---
The Best Experience!
Reviewed on

6/27/2011
Stephen P
My partner and I got married in May in Brooklyn and use Dave Kim and his second photographer Monica along with their assistant. I must say that they were the most professional to work with. The pictures are spectacular and they really did everything possible to capture the day to the fullest. We highly recommend them for any event you are having.
---
Perfect Choice!!!
Reviewed on

6/15/2011
Christina Z
Wow, Dave Kim is so amazing to work with. We first found him when looking for photographers on TheKnot. He stood out and he was the first photographer that we met with. He was real with us and we could tell that he has a passion for his work. We knew he was the one to use and after giving some other photographers a chance, we booked with DK. We had a hard situation to work with because we had a very busy schedule and were out of the country up until the 5 days prior to the wedding. Dave always made us feel like we were number one when we would speak with him and he was always easy to get in touch with. We took our engagement photos on a hot summer morning (because that was the only time that my husband and I were available) and Dave took incredible pictures. We have gotten so many compliments on them. We had complete trust that the wedding photos would be just as amazing, and we were right! We got married in May and Dave had the photos back to us really fast and they were so amazing. Not only did he capture the perfect moments with his photojournalism style, he also used his artistic eye to get some really amazing shots! Dave and his crew were great to work with on the day of our wedding. They were punctual, professional, and fun. They listened to what we wanted and any ideas that we had throughout the day.Our guests were very impressed with them on that day and equally impressed with the pictures! We have gotten so many compliments. We would definitely love to work with DKCollection again for another one of our special occasions.
---
Amazing beyond belief!
Reviewed on

6/02/2011
Teresa S
From the first moment we began working with Dave we knew everything was going to turn out perfect. Dave is completely professional, and also at the same time he feels like he is part of your family. He is so easy going and has the most amazing positive energy. Working with Dave was such an incredible experience, we felt so at ease and so confident about everything from our first meeting with him through the day of our wedding. We were so happy to share our special day with Dave and so confident having our memories of this day being captured by Dave's extremely talented eye. Dave really has such a vision and an eye to capture the essense of every moment. We love the photojournalistic style, and the way he makes everything happen so naturally. We were married in NYC and Dave took us around by the Flatiron building and Tribeca and really captured our happiness of our day and our love of NYC. When we saw our proofs we went crazy...absolutely unbelievalbe and even more amazing then we could even imagine. Our friends and families also have never seen more beautiful wedding pictures and also had such wonderful things to say about Dave throughout the day. From the time getting ready on the wedding day, through the end of the evehing there we so many wonderful moments captured. We would recommend Dave Kim at the highest level possible, well beyond the 5 stars you can add to this site. Our experience and pictures are well beyond amazing and Dave Kim is really a true professional and incredible to work with. We feel truely fortunate that we were able to have Dave Kim for our wedding, and we have beautiful photos that we will be able to keep and share for our entire lives of our specail day.
---
Dave Kim captured our special moments that will last forever in our memories
Reviewed on

6/01/2011
Carolyn C
My husband and I had a fun experience with Dave Kim as our wedding photographer. On our "Big Day", he was professional and full of personality and passion. He is very easy to work with and very accommodating with our ideas. Our ceremony was non-traditional and unique in that our friends and family gathered on a hill in Central Park -- definitely not the traditional wedding photography environment. Dave was very prepared and up to the challenge - hauling his equipment across Central Park with no problems and handling his equipment very well. He was great at taking charge and directing us and our group with ease and professionalism. He swiftly guided us and our family and bridal party through group shots; all the while remaining friendly with full of smiles and making us and all our guests comfortable in front of his camera. Dave took advantage of the sunny and beautiful spring day, working tirelessly to shoot many creative and fun images throughout Central Park and on to our reception venue. Dave shoots with speed but with creativity and accuracy with the proper lighting and composition -- acting as both photographer and assistant in one. All of his work showed magnificently when we received the online version of the album via his website and our own CD album in the mail. High compliments go to Dave Kim in his art of photography. We enjoyed spending the day with him and are very pleased with his work.
---
Most wonderful experience with a wedding vendor!
Reviewed on

4/12/2011
Merissa G
I can't begin to explain how wonderful my experience was with Dave and his team. It started when I booked my wedding and had all the pre-wedding jitters that come with booking an outdoor wedding in March. Dave told me what permits to apply for, how to put together my back-up plan, and even showed me photos of sample ceremony spots that I hadn't considered. Many times I would have a panic, reach out to Dave, and he would explain my options and make me feel secure that I had made the right choice. On my actual wedding day, it was 40 degrees and cold! Dave would position my husband and I, and his assistant would run over, take off my coat for long enough for Dave to snap the photo, and then put my coat back on so I didn't freeze. Dave and his assistant were so friendly, GREAT with children, and his eye for creativity and detail was better than any other photographer I researched in all of New York City. I would recommend Dave Kim for any wedding or large event and cannot possibly say enough great things about him.
---
Great Photographer & Great Person.....
Reviewed on

7/12/2010
Rhea G
My wife & I chose Dave Kim after seeing a portfolio of his prior work. We had the pleasure of working with Dave for our engagement pictures as well as our wedding. First off, communication was easy and seamless - Dave was very responsive to our questions, e-mails & phone calls. He is a genuinely nice person with a personality that allowed us to feel comfortable in front of his camera. He was able to capture some great spontaneous and candid shots of us. With these shots, we were able to truly see his creativity and passion for photography. Even with the freezing cold, cloudiness and wind, Dave was able to use it to his advantage to capture some dramatic and amazing shots. Throughout the wedding day, he was very professional and almost invisible. He was able to capture some great moments of the day. In the end, we still look back on our pictures and smile. We highly recommend Dave and his team for anyone's event.
---
AMAZING photos and loved Dave and his team!
Reviewed on

7/10/2010
Kimberly L
Even though Dave's operation is out of NYC, he met me in a fellow photographers studio in North Jersey for our first meeting. Don't tell him, however my (now) husband and I were so blown away with his work (and SO tired of planning) that we didn't even interview any other photographers. We had confidence that Dave would be great...and he was :) Unfortunately THE DAY was quickly approaching so we couldn't take advantage of his engagement photo portion of the package, however Dave described the artful way that he capturing natural light and best of all using a remote flash (which his assistant holds) to prevent the camera flashing in front of your face. I was sold and very interested in his unique technique (sorry if I'm giving away any of your secrets Dave). Dave said "keep him well fed and he would be happy all day". Dave and his team were a lot of fun and very creative in getting the important shots. One of our guests even nicknamed then the "ninja photographers" because they would gracefully and quietly maneuver themselves into the position in order not to miss the memorable moments of the ceremony. I cannot even count how many guests and friends had told me that they have never seen better photos than the ones that Dave took at our wedding. My biggest worry was that we would not get great interior shots in the chapel due to the low lighting and because the chapel wouldn't allow flashes, but the were perfect. Check out the photos for yourself....under Kimberly and Joel on his website. All the best!
---
DK - So easy to work with
Reviewed on

7/07/2010
julie t
We hardy knew that Dave Kim was at our wedding until we saw the amazing photos. Dave is the sweetest guy you will ever meet, all he cares about is your happiness. We had so many photos that we didn't even need a videographer. It seems he captured every amazing aspect of our event. We probably met with a dozen wedding photographers and after 1 minute of meeting Dave knew he was our guy.
---
Best Photographer in New York!!!!
Reviewed on

7/05/2010
Adele H
I used Dave and his team of photographers and videographer for my wedding in Long Island City, New York this past May 23rd, 2010. From the very beginning upon meeting him, throughout our engagement photos, and all communication before and after the wedding, my husband and I can honestly say that we were treated with the utmost respect and professionalism. For those who are camera shy, Dave has a natural way about him to put you at ease and make you relax which is very apparent in the pictures. We loved working with him, and would recommend him to anyone at any budget who is concerned with capturing life's precious moments with both passion and creativity. He was favorite vendor habds down and we look very forward to working with again in the future to capture our special events down the road. We highly recommend him and if he is free, you should jump at the chance to work with him :)
---
Send Message