Home

Dream Plan It Events
About this Vendor
It's Your Dream Wedding! Sit Back and Enjoy It!
Your engagement is a very special time in your life, let us worry about the details! At Dream Plan It Events we will help you plan, customize, and execute all your wedding needs. No matter how big or small, we pride ourselves in creating your dream wedding while keeping your budget in mind.
Details
Day-Of Coordination, Full Service Wedding Planning, Planning
Contact Info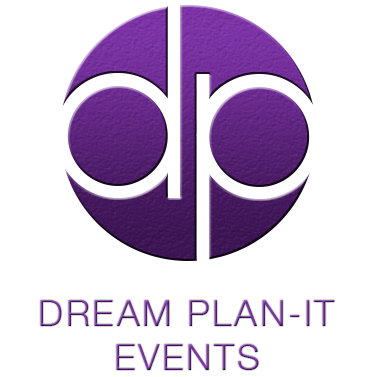 147 Prince St, Brookyln, NY
New York, Tri-State, Destination
Terrian is the best!
Reviewed on

9/08/2013
Ade F
This is the first review I have ever written. I decided to do this because the wedding world needs to know how great Dream Plan It Events really is. Words cannot express how grateful I am to have found them. Like most typical brides, I thought I could handle planning my 250+ guest wedding by myself. However, with a full time job and other responsibilities I quickly became overwhelmed. I contacted Terrian a month before my wedding. She stepped in, took control and calmed my nerves. She was always available when I needed her and kept me up to date on how the plans were going. On the day of my wedding, she and her team did a terrific job coordinating and organizing the events of the day. Needless to say, I HIGHLY recommend Dream Plan It Events. My only regret is that I don't have another wedding to plan because I would love to work with her again. I wonder if she does birthdays!
---
A true dream!
Reviewed on

5/25/2014
Rachel R
I feel so incredibly lucky to have met Terrian. She helped me plan the perfect wedding! Being a physician I had little time to plan my wedding and without Terrian I don't think I ever would have planned it! She was always available and responsive. She displayed professionalism, warmth, comic relief :) and true devotion to ensuring that I had the best wedding possible! She came with me to pick up my wedding dress and constantly provided support during this process! Our wedding last weekend was PERFECT and I can't thank Terrian and her team enough!! I already miss her and all of her advice! Terrian was always respectful of our choices for the wedding and helped provide calm in what could have been a stressful time! She assisted us with every detail of the wedding planning that we asked her to help us with, and would always check in with us regarding our budget. She was very respectful of that. I would definitely recommend Dream Plan-it-Events to anyone planning a wedding, Bar Mitzvah, sweet 16, retirement party, etc. I am trying to plan another party just so Terrian can assist me again :) She is the BEST and I couldn't have asked for anything more! Thank you so much!!!
---
Budget Friendly
Reviewed on

10/06/2013
I'm not sure how I would have managed to pull off our wedding without the amazing help and guidance from Terrian Freeman, from Dream Plan-It Events. I don't think I've met a more organized, responsive, resourceful, and pleasant person. She was always super prompt for all meetings and her level of organization is unparalleled. We had a small budget and Terrian was able to recommend a lot of great ideas that was budget friendly. She recommended great vendors when I was in need of suggestions.
---
Simply Amazing!
Reviewed on

6/29/2015
Danielle H
We hired Terrian to be our full service planner for our Brooklyn wedding since my husband and I lived in Virginia at the time. She was fantastic and open to all of my ideas. She was flexible with our phone call times since I worked long hours and wasn't able to get in touch with her until 7-9 at night. During the wedding itself, we had some hiccups. My officiant, my mother, and my mom's side of the family was over an hour late getting to the venue because they got lost within Brooklyn. Terrian calmed me and my husband down and ensured that everything was going to be just fine. She got the bridal party some drinks while we waited for my mom's arrival and pushed up the cocktail hour to ensure that wedding would continue to flow continuously. While we were waiting for my mom she even found a close by hairdresser to reset my curls because my hair had down from curly to straight and I was upset that my hair wouldn't be all nice for the photos. She's an amazing planner and I recommend her 100%.
---
Day of coordinator service
Reviewed on

11/01/2014
Lauren M
My wife and I got married last weekend and are so very lucky to say that we had Terrian as our day-of coordinator. From the moment we met with her she was incredibly organized and really helped us bring the finishing touches to completion with a warm, friendly and professional manner. We can honestly say that our actual wedding day was stress free due to Terrian's professionalism and attention to detail. She made sure we were both informed on all things vendor-related in the weeks and then hours leading up to our wedding, while handling all situations and being just overall on top of everything and maintaining a smooth, professional manner. Terrian worked with the venue staff to ensure everything ran smoothly and kept us on schedule so well that we were able to just relax and enjoy our day, which could not have gone off better. **A side note: the staff at our venue even loved her! All of the staff at the end of the night also complemented Terrian's attitude, professional and personable manner, and attention to detail. She was great. Really really great, and we would highly recommend her to anyone who would love to have the absolutely enjoyable and memorable day that we had, largely thanks to Terrian's very VERY valuable assistance!
---
Dream Plan it Events make you dreams come true
Reviewed on

10/27/2014
Natalie J
Very Professional and helpful! She definitely helped my dreams come true!
---
Great service from a great planner!
Reviewed on

10/26/2014
Aissa B
We used Dream Plan-It as a partial planner, as we had already done some of the larger bookings (DJ, photographer, venue) by the time we decided to get a planner. Terrian was really great. There were many things that I loved about her services: 1) Responsiveness - I am VERY big on e-mail and quick replies and she definitely was great with communication, which I really appreciated 2) Organization - I really needed someone who was well organized with not only the big things, but also the little things. She was great at reminding me about all and even thought of things that I would never have thought to ask 3) Value - I thought for her services, she was really worth every penny. The stress-free environment that she helped to foster during our big day was really appreciated and I think that she was definitely an integral part of making sure our day went so well. Also, we really appreciated the vendors she recommended and the fact that she always made sure that we were happy. Just as an overall recommendation - I really think every bride should have at least a partial planner. As someone who works a stressful full time job, planning a wedding while working was a bit overwhelming. Terrian really made our lives so much better by keeping us on track, on budget (to some extent) and sane. There were so many things she did behind the scenes that helped us make our day really perfect.
---
Best wedding planner.
Reviewed on

10/07/2014
Ms.Freeman was beyond our expectations,and words can't truly express how happy we are with everything,that she has done.
---
Dream Plan it Events
Reviewed on

10/07/2014
Ordonna H
I worked with Terrian Freeman of Dream Plan it Events as our "day-of" wedding coordinator, and I truly cannot say enough wonderful things about her! She was highly recommended on The Knot and I can't imagine that anyone else could have done a better job. (As a side note, if you're hesitant about whether or not to use a day-of planner, DO IT!!! BEST decision we ever made -- we didn't have to worry about a thing on our big day, she personally saw that we enjoyed every minute of it). Terrian was so great to work with; she was very flexible and positive, and with great taste. I truly feel as though she went above-and-beyond the call of the "day-of" position that we hired her for; she helped recommend vendors to me, and answered so many questions I had along the way, never with any complaint and ALWAYS with great advice. I had my wedding at the Green Building in Brooklyn (a raw space, which requires much more planning and management) She was extremely professional when managing all of the vendors (10+) involved on our big day. Invest in http://www.dreamplanitevents.com/ , you won't regret it!
---
Thank You
Reviewed on

9/29/2014
Terrian Freeman, Tyron and I would like to take the time out to thank you and your team for the outstanding work you have provided for us to make our day such a wonderful event. From communicating through email, phone, Skype and face to face you left no stone unturned. we appreciate your service, the vendors you help us with and the dedication you showed us. For that we are grateful for everything. Thank you Tabrina and Tyron Morsell
---
Day-of Coordination
Reviewed on

7/27/2014
griffin m
We had a wedding reception for about 115 people at a loft in Brooklyn. Being ocd planners we had done most of the work ourselves and mostly needed someone to act as a day-of coordinator for the actual party. Terrian did a great job of coordinating with our vendors, overseeing bartenders/helpers, and all-around trouble-shooting that allowed us to let our guard down and just enjoy the night. She went above and beyond dealing directly with things that I would have considered below her pay-grade and was all-around well worth her fee. I would definitely recommend her.
---
Terrian Rocks!!!
Reviewed on

6/03/2014
Yannery G
Terrian from Dream Plan-It Events was amazing! We met her about a year and a half before our wedding date and she was beyond helpful every step of the way. Some wedding planners we met with wanted a ridiculous amount of money or would only offer partial planning services for the same price we paid for full planning services from Terrian. I had a lot of ideas about how I wanted our wedding to be like and she was very open to all of my ideas. She listened to everything we said and gave us different options for making it happen with our budget in mind, which was important to us because we didn't want to be paying our wedding off long after the actual wedding. Terrian coordinated everything with all our vendors (which saved me many headaches) and helped us make our payments in monthly installments. Our wedding day was perfect and everything flowed seamlessly. All our guests had a fabulous time and that was in great part thanks to Terrian and her team who were overseeing everything and making sure we all had whatever we needed. I would recommend Dream Plan-It Events to any NY bride looking for a wedding planner.
---
Jennifer S.
Reviewed on

6/03/2014
Jennifer W
Terrian Freeman and her assistants have been absolutely wonderful. She made my wedding day simply beautiful! I was able to enjoy my day stress free. She was very attentive in making sure every task was completed. I would recommend Dream Plan-It Events. Thank you Terrian for making my day beautiful!!
---
DREAM is right!
Reviewed on

6/01/2014
Nicolette B
Terrian was a Godsend. She figured out things that I couldnt, she helped with my elaborate decorations, she ran the show, she always responded promptly, sweet to work with, she gets an A++. Would definitely recommend!! Absolutely worth it.
---
There Is No One Better!!
Reviewed on

10/06/2013
In the beginning, I thought I can handle all the details that comes with planning my wedding. Although I got a few things accomplished, I quickly realized that I needed some help. I met with Terrian and she was helpfully from the start. She helped me me find all my vendors( within my price range), and helped with the minor details I never would have thought of. On my wedding day, everything was AMAZING! Her team was professional and personable. My husband and I had a ton of fun and everything went smoothly. My guests are still raving about the fun they had. I will recommend her to anyone.
---
Phenomenal!!!!!
Reviewed on

9/11/2013
My wedding dreams were fulfilled to 100%. Many things that I forgot and remembered last minute, she already took care of. She made my experience stress free and enjoyable. She enlightened me with ideas that were beyond my imagination. I loved it!!!!!
---
Peace of MInd
Reviewed on

9/09/2013
Katie M
We hired Terrian and her team for 'Day of' services which was really the month prior to our wedding. I am an interior designer and believe me, I may not have been the easiest of client as I had orchestrated an involved design theme of my wedding with having made 100 origami cranes that would be hung and used throughout. I did organize all this, but I knew I wouldn't be able to get all these (plus the tissue poufs and other decorations) in place. Nor did I want to on my wedding day. Terrian and team took all that out of my mind as well as leading the charge on our day/ eveing ceremony and party. Knowing that we had someone there to take care of all the work at the end was definetly worth it. Thank you to Terrian and her team for addding to our wonderful night.
---
Ms Emily E. Ross, Mother of the Bride
Reviewed on

9/08/2013
E R
Dream Plan-It Events was on point from the beginning in executing my daughter's entire event from the engagement to selecting the gown, the venue, the video/photographer, and the DJ through the wedding day (8/31/13). Terrian was very personable and her professional expertise was most outstanding. When we arrived at the venue (Terrace on the Park), Terrian and her Dream Plan-it Events attendants had everything in its place beyond our expectation!
---
The Best Wedding I've ever been to!
Reviewed on

9/04/2013
lovethehenrys R
Terrian is the real deal! I knew nothing about planning a wedding but definitely had a vision. Terrian not only supported my vision but helped it grow while remaining in budget. She truly made our dreams come true. She is super easy to work with and makes it seem like you've known her for years. The planning was simple and seamless. Her execution along with her staff made everything a breeze. Our wedding day was so beautiful! She made it happen. I would recommend her to any and everyone planning their special day. She goes above and beyond. I am sad that the day is over... it is the best wedding that I have ever been to!!!
---
My bride and I
Reviewed on

9/01/2013
My wife and I had a wonderful and great day, would not change it for anything else. The room looked amazing, it was everything my wife hoped for. Everything was on point!!! Thanks to Dream plan it events.
---
Wedding review
Reviewed on

9/01/2013
I had the pleasure if having Terrian Freeman from Dream Plan-It Events plan my wedding. It was just a breath of fresh air the way she stepped in and help me with everything. She exhibited patience and great enthusiam with my party and guest. Everything ran smoothly she made sure I was taken care of and everyone in my bridal party as well. She truly made my day run smoothly and kept my stress levels down. It was an amazing day I enjoyed my self and it was all thanks to Dream Plan-It Events.
---
Dreams into reality!!!
Reviewed on

9/01/2013
The day was spectacular, everything I could think of was accomplished by Dream plan it events. All my guest had a wonderful time thanks to dream plan it event.
---
The Best. Hands Down!!!
Reviewed on

4/17/2012
Tiffany L
Lets start from the beginning. I was the bride that wanted a Fabulous budget conscious wedding. However, I did not know where to begin. I contacted Dream Plan-It Events and had a bunch of questions. Terrian Freeman(Creative Director) had me come in for a free consultation to talk about my wants and expectations for my wedding. It was a blast talking to her and she understand all the stress and excitement I was going through. My mind was put at ease when I left the appointment and she told me "not to worry, it will be a wonderful day you will never forget". She was right. Over the few months (We planned my wedding in 5months) i was treated with undivided attention while she walked me through every process. She was helpful, understanding and FUN. With all the stress, I found comfort knowing I had a professional on my side. She recommend the best vendors and had a level of patience unmatched. On the day of my wedding everything went as planned, timely and well executed. I was Amazed by the decor and how all the pieces came together. It was beyond my imagination and expectation. I had a wonderful time and so did my guests. The food, decor, music, photography, venue, lighting, etc was perfect. If there was anything that was need on my part or the guests,Dream Plan-It Events team was very accommodating. My day was truly magical. Dream Plan-It Events also helped me plan the perfect honeymoon. It was a great experience working with Dream Plan-It Events. You will be in great hands if you choose this company to plan one of the biggest moment of your life. Best Regards, Tiffany Loder
---
Send Message