Home

Dreamlife Wedding Photo & Video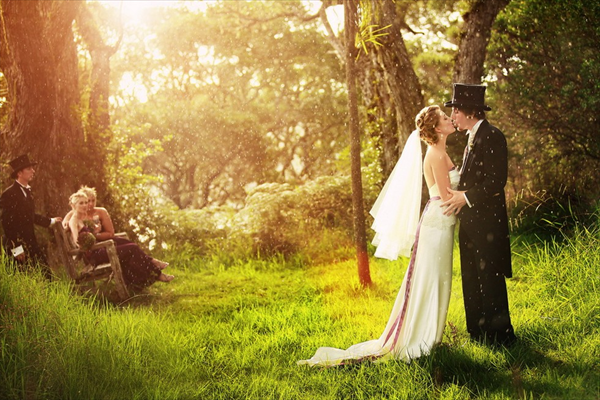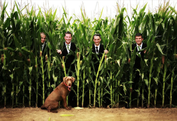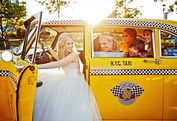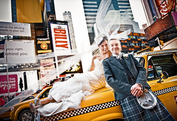 About this Vendor
Let Our Photo Do The Talking
At Dreamlife we work towards lifting image-making to an unprecedented level of perfection. With the ultimate combination of conventional and digital techniques, we will bring your cherished images and memories to a new horizon.
Details
Digital Files, Photo + Video
Contact Info

216 East 39th Street, New York, NY
Excellent photography and service
Reviewed on

4/08/2013
Jordan B
My sister referred us to Dreamlife Wedding Photo & Video after hearing such great reviews. I was very impressed right from the very first appointment and was not surprised at all when we received our wedding photos. They were absolutely amazing with excellent quality, Dreamlife... Read More did an amazing job and i could not have asked for more. I would recommend Dreamlife Wedding Photos & Video to everyone!
---
Beautiful photos
Reviewed on

3/26/2013
Lauren S
Di from Dreamlife took incredible shots all night long. He captured both the fun of the party and the dance floor, as well as more artistic shots of my husband and me throughout our venue. The photos were a perfect representation of our big night.
---
Execellent service and photos
Reviewed on

3/11/2013
Jacki R
We recently used Dreamlife Photos & Video for our wedding and found them to be very professional and the services were very excellent. Our photos were simply amazing! The quality was very excellent and we love that the photography took many memorable shots throughout the day. We... Read More were also happy with the price of the package and found that it was quite affordable. Thank you Dreamlife for our beautiful wedding album.
---
Awesome Photographer
Reviewed on

7/17/2015
Jackie D
We had Diana as the photographer for our wedding. She was amazing! We accidentally put off our engagement shoot until the last minute - and she got us an awesome shoot in NYC a week before our wedding! She was professional, artistic and fun to work with. Our photos came out... Read More amazing! Definitely recommend Dreamlife and definitely Diana! Thanks!
---
Absolutely Incredible
Reviewed on

6/03/2015
Dreamlife as a whole was incredible. Everything from the first meeting to the customer service after the ceremony has been incredible. They are extremely professional, affordable and talented. We had Di for our engagement and wedding photos and they came out amazing. He takes... Read More such pride in his work and it shows in the quality of the pictures. We couldn't have dreamt of a better photographer and company to work with.
---
Amazing Photographers
Reviewed on

6/03/2015
Ariel U
Di and Kevin were the photographers that shot my wedding. They were both easy to work with and they made the picture taking process fun. We just got our pictures back and they are amazing! We could not be happier to have worked with them!
---
AMAZING!!!
Reviewed on

3/21/2015
Ryan M
I would highly recommend this photographer to anyone! The photographer specifically assigned to our wedding was professional, personable, helpful, and took AMAZING photos!!! We traveled to NYC for our wedding, and they made everything so easy from "long-distance"!
---
Thank you Dreamlife!
Reviewed on

3/15/2015
Anna R
We found Dreamlife after searching through listings of local photographers/videographers on Wedding Wire. After going on their website and looking at photos and watching videos and being able to view their packages and prices- I knew we had to reach out to them to see if they... Read More were available for our wedding. We met with staff at their office and were impressed with their work. We booked them immediately and I was so excited! Our package included an engagement session, photo discs, DVD, extra photographer, prints and albums. After looking at countless other companies- it was obvious that Dreamlife offered a lot and we were able to stay within our budget- which was very important to us. Our photographer for the engagement session and wedding was Di. Di is awesome and a very talented photographer. Our engagement session pictures were STUNNING! He made us feel very at ease at the e-session and wedding- he was wonderful to work with. Our second photographer, Eddie, captured my husband and his family getting ready-some of my favorite pictures! Our videographer, Kosuke, did a great job and was very stealthy as he moved around capturing us, our guests and more! The videos and pictures were beautiful and we are currently choosing our photos for the albums and prints- with over 1000 gorgeous pictures to choose from- it's going to take us a while! We look forward to seeing the albums once they are finished. Overall, we highly recommend Dreamlife. They offer amazing value, professionalism (all of our emails and calls were always responded to immediately), their staff is talented and enjoyable to work with and their work is high quality. Another big plus is that once you receive your pictures and videos- they are yours- no copyright protection- and you can share your photos with friends and relatives without breaking the bank ordering prints. Oh, and one more thing...ask for Di! Thanks Dreamlife! Anna & Steve
---
Loved working with Diana!
Reviewed on

12/07/2014
Brooke M
Working with Diana on our wedding day was a dream come true! She was not only super professional but also a master of her craft. She was able to capture our whole day from start to finish and the outcome was phenomenal! Diana is a natural at taking pictures and by the end of the... Read More day she felt more like family then a photographer. I know that I will reach out to Diana for any future photography needs, as I am really look forward to working with her again. She should definitely be the first pick of any bride who is looking for one of NYCs best wedding photographers! Thank you Diana for making our dream day come true!
---
LOVED DI!!
Reviewed on

11/18/2014
Christina D
Di at dreamlife was so wonderful! By the end of our first meeting I felt like we became friends. He was so wonderful and despite car trouble the morning of our wedding he arrived on time. Di and his aasistant Jessie were so creative and helpful all day long. I thought the... Read More pictures would be ruined because it was pouring raining all day but he had us take the pictures in my barn and from the few I saw so far they came out amazing. Dreamlife was a budget friendly fantastic company to work with and I can't wait to see our album! Thanks Di!!
---
Their Photographs are ART!
Reviewed on

8/26/2014
Tiffany L
The staff and photagraphers are so friendly and their work is amazing. My husband and I are not photogenic but you would never know from our photos. Diana helped us capture that Brooklyn flavor we were looking for.
---
Such a joy to work with
Reviewed on

7/21/2014
Allison R
We had a wonderful time with both of our photographers and our videographer on our wedding day! They were so fun to work with and welcomed all of our crazy ideas for photo ops!
---
Dreamlife photography is something out of a fairy tale
Reviewed on

7/08/2014
Samantha S
Dreamlife photography and video made our wedding dreams a reality. Ivan was our photographer, and we had our engagement session first in DUMBO N.Y. After our engagement session with Ivan, I knew that our wedding photos would be like a fairy tale. He had the ability to show us... Read More what to do, with out making us look like models. I can't express how amazing his work is. We also had a fantastic videographer, unfortunately I can't recall his name...but he was extremely unique and creative. Both Ivan and the videographer were absolutely amazing, I would highly recommend both of them for anyone else's wedding. Also Sandy I'm the office, was wonderful!! She gave us a package that we couldn't refuse. You will not be sorry, once you book with dreamlife photo and video. Excellent, excellent excellent!!!! Ps. Ivan's work was so amazing, that our vendors asked to use his photos on their websites!!
---
Very Professional
Reviewed on

2/09/2014
Over the years we have seen a lot of great wedding photos since a lot of our friends have gotten married in the last couple years. On the recommendation of one of a few of hours friends who used Dreamlife Photography we decided to go ahead and book them as well and we are... Read More really happy we did. Sandy really looked after us and we are so very happy with our photos. We haven't got around to doing our album as yet but so far we have nothing to complain about and just lots of praise for our amazing photographer.
---
Really Great Photos
Reviewed on

2/02/2014
We are really happy with the wedding photos we got through Dreamlife. Big thank you to Sandy for being so helpful. Can't wait to see you guys at my brother's wedding in a few months : )
---
The best you can get in town!
Reviewed on

10/22/2013
Nancy W
The best!
---
hired for baptism photos
Reviewed on

9/27/2013
Katerina S
I found Dreamlife Wedding Photo & Video on wedding wire and hired them to photograph my daughter's baptism based on the good reviews. Pricing, photographer and photos were all great! Will definitely use them again and refer others in need of photo/video services.
---
Just Perfect
Reviewed on

8/06/2013
Met Sandy and fell in love with the albums on display. She was really easy to talk with & gave us heaps of information to go home with. Really liked that she wasn't pushy! We ended up with two photographers for the day & they were awesome making sure that between them we... Read More got all the photos we asked for and a lot more. Really just very happy with Dreamlife.
---
Stress free vender
Reviewed on

8/04/2013
STEPHANIE C
As many of you may already know or will soon find out, planning a wedding is extremely trying. You will work feverishly and possibly drive yourself a little mad in the process. You'll torture yourself, attempting to create the perfect experience for your guests. Allow me to... Read More burst your bubble before you incur any permanent damage; this feat isn't possible. My advise to you, is to work diligently towards enjoying your day instead. Don't worry about everyone else. Because, those who criticize you for seating them next to so&so or claim you included to many pictures of one family member verse others in your video montage, those people don't matter. It's the people who smile at your inclusion of that Embarrassing Halloween pic of you and them. Their the ones who truly matter. Because, their the one's who will be standing beside you when you celebrate your tenth, twenty fifth, and fiftith anniversaries. Whether their family or not, their the ones who will enjoy your day, simply because its a milestone in your life and their happy to be their to share it with you. So, from one survivor to a soon to be, one way at accomplishing this perhaps seemingly impossible feat of enjoying your once in a lifetime moment, is to hire venders who will help limit your stress before and on your big day. Therefore, WE wholeheartedly recommend Dreamlife for both your photos and video. We were extremely pleased with them. Their true artists. Further, everyone in the company we had the privilege of meeting were extremely helpful and made the process relaxing and enjoyable. So Congratulations & Good Luck & try to enjoy your day.
---
Great photographers!
Reviewed on

5/13/2013
Sharon H
Dreamlife was great to work with! They always answered emails quickly and were very pleasant. The photographer, Diana, was wonderful to work with!
---
Fantastic Photos!
Reviewed on

2/14/2013
Julia S
We had an amazing photographer, very professional and creative. My husband and I are extremely happy with our wedding album. Could not have asked for better service and quality from Dreamlife Photos & Video. We would highly recommend Dreamlife Photos & Video to anyone wanting... Read More amazing photos!!
---
Happiness!
Reviewed on

11/18/2012
Kristen Z
We just recently received our photo proofs and are extremely impressed. The photos are a wonderful mix of styles and really captured the emotions of the day. Everything looks so beautiful, we cannot wait to see the finished product in our album.
---
Terrible
Reviewed on

10/29/2012
danielle b
After reading so many excellent reviews online, we decided to use dreamlife for our wedding. When we went in for a consultation, they were very friendly and accomodating. A consultant told us that a guy named Lucas would be our photographer. I said I would prefer to use someone... Read More else, since his name was not mentioned in even one review that I read. She assured us that he was great blah, blah, blah. Biggest mistake, always trust your gut! He never called once, I had to call him 2x to ask if he was familiar with the place, which he wasn't, so I kindly asked him to do a little homework, like look over the photos we wanted, look into the venue a bit and call me back. He never did. So, I called him back (very professional) Lucas said he had no questions everything was good.I must have asked 100x's if he wanted to discuss anything and he said no. Wedding day was a disaster. Not only, did he ask my sister -in-law to help my husband with his belt for a photo?????I'm pretty sure it's a tie people need help with , not a belt, We had to tell him what pictures to take and where to take them! He just stood there like a deer in the headlights. My wedding party felt so bad for us they starting directing the shots. My videographer felt so bad for us, she took still photos and emailed them to us too. We took one picture in one location with our parents and no other family shots. My husband doesn't even have one picture with his brothers on his wedding day. We purposefully decided to take our pictures before the ceremony, so that everyone including ourselves could enjoy cocktail hour, but Lucas didn't get it. I even pulled him aside 2 or 3 times and told him "you have to speak up! No one can hear you, and your not giving anyone directions" that didn't work either. At one point of the night, my husband found him, with his assistant (who assisted with NOTHING)sitting on the couch yawning. I'm pretty sure at that point he told him if he was so tired to just go home. Needless to say, it's been three weeks and we haven't even heard from them. My husband and I are beyond easy going, but that was just the worst experience!
---
Completely artistic . . . yet natural!!
Reviewed on

10/09/2012
Alejandra O
Dream life wedding photos and video are amazing. From the moment we sat down to talk about their packages, they made us feel very comfortable; they gave us everything we asked for, for a very reasonable price. Our photographer Di was unbelievable, we had chemistry from the... Read More moment we met with him for our engagement pictures, which made it so easy on our wedding day to just follow all his cues . Di helped us feel at ease during our wedding, and everyone had so much fun, he was just delightful to work with, our friends and family had nothing but compliment about how professional he was and how comfortable he made everyone feel. We have our picture now and it is so hard to pic the ones for our albums, because we want every single one of them, he made such an awesome job capturing everything that made our day special. From the small details, to the sweet and funny moments, to the times you don't remember he was even around, but yet he managed to take that shot. We can't wait to see our albums, because their work is just out of the ordinary. Thank you Di and Dreamlife for such unforgettable shots, this are the types of keepsakes that will allow us to share our wedding day with our kids one day.
---
Great Pics!
Reviewed on

10/01/2012
tanya b
My pictures were great! The photographer, natalie was a doll. She did our engagement shoot in Central Park & the wedding! I never even noticed the videographer which is a good thing. My pics came out beautiful.
---
Send Message