Home

Dreamstate Photography
About this Vendor
You are unique. So are we.
Details
Contact Info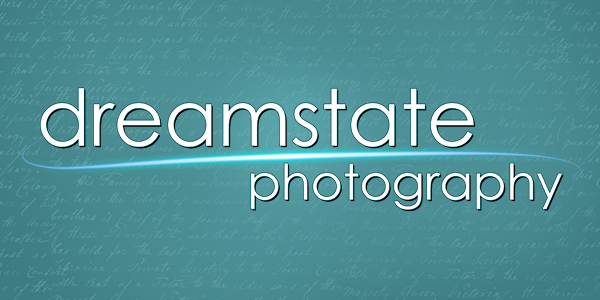 Wonderful!
Reviewed on

10/18/2014
Alyssa
I got engaged and the second thing I did besides book the venue was find a photographer. I searched the Knot and found Dreamstate and I'm so thankful I did! Bethany and David were amazing from the start. They helped me completely make a timeline of my wedding day and figure out what coverage plan made sense. They included our engagement session and it was wonderful! The wedding day went flawless in large part with their help with the timeline and because they had not one, not two, but THREE photographers present catching every single precious moment. I couldn't be happier with how things went. If you are looking for an amazing photographer and a great price Dreamstate is the place to go. They are incredibly creative and take wonderful pictures.
---
energetic, artistic, easy going photographer
Reviewed on

9/08/2013
Colton S
My newlywed and I truly enjoyed having Dave and Bethany take our wedding and engagement photos. Every dollar is worth their time and effort. They even came to our rehearsal just to check out the scenery, find good areas for photos, & to meet our family. They were more like friends that were very professional, which made us more relaxed and as a result we got better pictures. Highly reccomend.....
---
Very creative team!
Reviewed on

9/08/2013
Sue J
Super creative and artistic team! I was so impressed with their abilities and the images from the wedding. (I even cried!) Keep up the great work Dreamstate!
---
Absolutely perfect!!
Reviewed on

9/07/2013
Lauren P
I'm so glad we found Bethany and Dave at Dreamstate Photography!! Our personalities meshed wonderfully! They are professional, yet laid back. They did our engagement and wedding photos! They did a great job and making a packaged suitable for us and not some standard type photographer package. They made Steve and I feel super comfortable right off the bat and let Steve and I be "us" in the photos. The poses were fun and not stuffy. They allowed our personalities to come out with their creativity and they also asked for our suggestions as well. I had back surgery before our first engagement session and they were extra careful with me during our engagement photo shoot, which I really appreciated. They are very thoughtful, genuine and kind people!! Steve and I could not be any happier with Dreamstate Photography! In regards to our wedding day, they allowed for smooth transitions of photos and allowed us to have fun with our wedding party without feeling like we had to pose the whole time! We can't wait to see our wedding photos because our engagement photos were fantastic! I would recommend Dreamstate to anyone looking for photographers for any occasion! They were the best!!
---
Creative & Fun!
Reviewed on

9/06/2013
Dreamstate Photography not only took wonderful engagement photos, but they made the whole experience very enjoyable. They are very professional and do whatever they can to make you feel comfortable and relaxed. I am really looking forward to the day of my wedding and cannot wait to see the beautiful photos they take.
---
BEST KEPT SECRET IN DES MOINES!!!!!
Reviewed on

9/06/2013
Missy M
Dave and Bethany are an amazing team of photographers with a good eye and wonderful business practices. Their vision for you and your pictures are based on your individual style and preferences, and will reflect you as a couple. They did our engagement photo sessions for us this spring and will be shooting our wedding this fall. They are extremely personable and easy to work with, not to mention a ton of fun! Both have a great sense of humor which kept us relaxed and allowed us to get a lot of fun candid shots during the shoots. If you're looking for advanced photography, editing, special effects or unique products in which to print your photos, this is where you need to go. They aren't your standard run of the mill studio where you pose, smile, repeat.... They will catch you in your natural interactions with each other which result in some of the most genuine photos. Our engagement shoot pictures turned our amazing, and we have had a ton of people want to know who took them. I'm happy to send them to Dreamstate. Thank you to Dave and Bethany for giving us exactly what we wanted. Can't wait to work with you again when you capture the celebration of our wedding this fall!
---
holy photos batman!
Reviewed on

9/06/2013
These guys are great. They are fun, easy to work with, and funny. They made all of my fiancee's ideas come to life in the engagement session, and our save the date pictures are amazing. We can't wait for the wedding to try out all our other ideas and know that Dave and Bethany will deliver! I highly recommend dreamstate photography for you wedding or any other photo needs!
---
epic duo!
Reviewed on

9/06/2013
Brooke N
These guys are simply amazing! They made us feel comfortable the second we walked in their studio and confident we wanted to work with them. The engagement session was fun and laid back, and the pictures we got were beautiful, not to mention the save the date were epic! We can't wait for our wedding day to try out all the wacky ideas we've come up with, they are so creative! They also share our love of superheros and all things nerdy like us! Give Dave and Bethany a try and you definitely won't be disappointed!
---
Creative
Reviewed on

9/05/2013
Nick W
I had a wonderful experience with Dreamstate. Bethany and David are personable people and like to have a good time while you are with them, they make you feel very comfortable. The location sites that we went to made for great shots and I really liked the finished product. The guest book turned out awesome. I would encourage anybody that is looking for a photographer to check out Dreamstate.
---
Genuine and Beautiful!
Reviewed on

9/04/2013
Tricia W
When I got engaged I aggressively searched for the perfect photographer that met my budget and artist wishes. Bethany and David were there to swoop me off my feet and make my future hubby confident that I knew what I was doing with the whole planning thing. The pictures in their look books were not only beautiful but the special editing was amazing! I am not artistic at all and they were able to satisfy that in my photos and build off my picture ideas I sent them before the session. They made my future hubby and I very comfortable and confident during our engagement session. The pictures turned out so BEAUTIFUL! I could not believe they captured us in our goofy, loving selves as easily as they did! After we got our proofs they were able to accommodate our changes for editing without a fuss. You can really tell Bethany and David truly want the couple to be completely satisfied and are willing to go above and beyond to make that happen. Not to mention they are hilarious during sessions! I hope others can and will experience the same experience we did! I cannot wait for the wedding now!:)
---
Great Experience!
Reviewed on

8/27/2013
audie d
Bethany, Dave, and their associate were so nice and made us feel very comfortable during our engagement session and wedding. They go above and beyond to make sure your pictures are perfect and are willing to do anything I asked with a smile. You can tell they really enjoy what they do!!! I wouldnt reccomend anyone for your wedding besides them..
---
Simply Wonderful!
Reviewed on

8/26/2013
Sarah F
When my now-husband and I were looking for photographers we were overwhelmed by the choices. While researching photographers in our area, I had read that you needed to pick a photographer, not based solely on price, but on how well you interact with him or her. When we first met with Bethany and David at Dreamstate I knew they would be our photographers. My husband is extremely shy and rarely spoke during our "vendor interviews". During our first meeting with Dreamstate he was talkative and relaxed. In addition to putting their clients at ease, David and Bethany truly listen to what you want. They don't try to fit their clients into the same mold. We didn't want to see each other before the wedding nor did we want location shots. Rather than force their preferences on us or tell us that this is not common practice anymore (as other photographers had done) they said that would be fine and wouldn't impact their ability to get great pictures. Their artistic talent is amazing. The hardest part of working with Dreamstate has been making our final picture selections because we love all of them. Hands down, Dreamstate is the best photography team in central Iowa. They are fun, creative, talented and kind—everything a couple needs from a photographer during their wedding experience.
---
Professional, Artistic and Fun!
Reviewed on

8/26/2013
Joseph B
My now-wife and I worked with David and Bethany at Dreamstate Photography for our wedding on Aug. 9, 2013 and couldn't have been happier with our choice. Not only do they have an artistic vision for wedding photos, they are fun to work with and were unobtrusive as they shot our reception. They stayed out of the way so we could enjoy ourselves but were still able to get an amazing series of photos! Looking through them is like reliving our wedding day! They are also very understanding of the stress that comes with weddings and do their best to make sure you're feeling alright as the big moment draws closer. I was a nervous wreck when I came down for my groomsmen shots, but David made the shoot fun and helped me relax. You won't find a better photography team to work with than Dreamstate!
---
Dreamstate Photography The Right Choice
Reviewed on

7/20/2013
Shelley B
I can't say enough good things about Dreamstate Photography. My daughter choose them to take the pictures at her wedding and boy did they do a great job. They were so much fun to work with and were there to take those special photos before the wedding, at the wedding and through the reception. They also brought along a photo booth which made the reception just that much more fun! We just met with them today to order all the pictures and albums she wanted and they made the process so easy and fun. There were so many pictures to choose from and the quality was fantastic. I would definitely recommend them to anyone looking for personable and professional photographers.
---
So much FUN!
Reviewed on

6/04/2013
Kelley M
Dreamstate Photography was the photographer for my sister's wedding last weekend and I was blown away by how much fun they made the whole process. They were very professional and so accommodating! They took so many fun poses and stayed at the reception all night long, so I know we are going to have so much fun looking back through the pictures. I just really can't say enough about how much fun these guys were to work with. If you want a photographer who you can joke around with, be completely relaxed around and who will be willing to work with you...look no further.
---
Best customer service!
Reviewed on

11/03/2012
Valerie F
This wonderful couple not only took wonderful pictures, but they also went above and beyond my expectations! They were so easy to work with and had amazing customer service. This was extremely helpful because six months to my wedding my fiancé and I moved to Montana. Even though we moved over a thousand miles away, this wonderful photography company were fabulous on working with us to make sure we still got exactly what we wanted. I could email them examples of exactly what I wanted and they were great at checking in with me to make sure things were going well. When I flew into to town to work on the details of the wedding and forgot my wedding binder ( that had EVERYTHING for the wedding in it) they went to the church, got it and mailed it back to me in Montana. And even when I got busy with a new job, they were great at working with my mom with details (of course only after checking with me to make sure that was ok :) The pictures turned out beautiful and I couldn't be happier. Also, even though everything else was filled with drama the day of my wedding, they made sure that I got the pictures that I truly wanted and made me feel comfortable while the pictures were being taken. Then, when a few of the details that my mom worked so hard to make got missed in the pictures because I forgot to mention them, they were sweet enough to let me bring them in the next time I was in town. I was able to set up those details for some beautiful detail shots to add to my album. I highly recommend this photography company because they cared about the details as much as I did and made my dreams a reality! If i had the option to pick six stars in service I would have! Thank you for everything!
---
Great photographers
Reviewed on

10/31/2012
Chantelle W
My son recently had a wedding in which thier photographer was Dreamstate. Dreamstate did an amazing job and for the length of time they were at the wedding and all the pictures they had to take they really did an incredible and efficient job. Not only was it painless but it was so much fun having Dreamstate there. 100 % recomend them to anyone!
---
Dreamstate Photography
Reviewed on

10/29/2012
Patience W
My wedding was a couple of months ago, and every picture that I have lets us remember each and every moment of my special day. From the beginning Dreamstate made sure that they would capture everything that I wanted. They were so much fun and didn't make me feel like a customer, but more like a friend. I enjoyed every meeting and I loved our big day. My family is amazed at the quality of our pictures and I would recommend them to anyone who is having a wedding, family pictures, ect. They're more than just amazing photographers, but amazing people!
---
Couldn't Have Been Happier!
Reviewed on

10/29/2012
Amber V
We knew as soon as we met David and Bethany that our wedding day just wouldn't be the same without them and we were so lucky to have them as such an important part of our big day! We definitely would recommend them to anyone looking for an awesome, fun photography duo with great new ideas! We're so happy with our photos and that we have such great memories from our big day!
---
Above and beyond!
Reviewed on

10/01/2012
Meredith H
David and Bethany traveled with us to Mexico for our wedding. They were great and made us feel very comfortable during a very stressful time! They were flexible with any photos we wanted to take while we were there. We, and all of our guests, had a lot of fun with them during the trip as well. They were very creative and that is exactly what we wanted! I am so glad we went with Dreamstate Photography! My husband and I will be returning for any photo ops we have in the future! I highly recommend using Dreamstate Photography!
---
Simply Amazing!
Reviewed on

9/23/2012
April B
We had no idea how we were going to decide on a photographer for our wedding...there are so many to choose from! After we met Bethany at a bridal show, we knew we wanted them for our wedding. Not only were their photos unique, but we loved the print credit idea. It's a wonderful concept and after our engagement session, we couldn't be happier with our decision! David and Bethany traveled to Chicago for our engagement session which was exciting for us. We had a specific save the date picture in mind and they completed exceeded our expectations with this session! They had some wonderful ideas, but they also wanted to hear our ideas which was wonderful. They were so fun to work with and made the day enjoyable for us. And our pictures turned out AMAZINGLY beautiful! Better than we could have ever asked for! So thank you Dreamstate! We feel truly blessed to have found them and we know our wedding pictures will be beautiful!
---
Love Dreamstate!
Reviewed on

9/18/2012
Sarah O
I was so lucky to find Dave & Bethany they are the perfect wedding photog duo. When looking for photographers it was very overwhelming.. who knew there were so many out there? ..and I had to sell my fiancée (now husband) on my choice.. He's a hard sell. They went above & beyond all our expectations from the engagement session right through purchasing the wedding photos after the wedding. They never missed a beat. I also have to mention the 100+ degree crazy, hot, HUMID, DSM weather they had to deal with the day of the OUTDOOR ceremony!! .. troopers! Dave & Bethany are hard workers and produced beautiful images that I will treasure always, great photo ideas (places/poses), good upbeat attitudes, A+ customer service. We are very happy with Dreamstate and would definitely recommend them.
---
Perfect Pictures, Perfect People!
Reviewed on

9/09/2012
Katy P
We were so lucky to find Dave and Bethany! Not only were they fun to work with, but they helped capture the most memoriable moments of our big day. They went above and beyond our expectations. They are everything you are looking for in a photographer! We couldn't be happier with the service they provided and the photographs they took of our engagement and wedding. We will definitely use them again for future events. Best part...every dollar we paid, we received the same amount in print credit! No one else can compare!
---
AMAZING PEOPLE, AMAZING PICTURES
Reviewed on

9/08/2012
Kaitlyn B
I ran into Bethany at one of the bridal shows I attended in Des Moines and I was blown away by her personality. I have a slightly stubborn fiancee who absolutely hates taking pictures so I knew I needed a photographer that he could mesh with. David and Bethany were just the photographers I was looking for. They are laid back and awesome to work with. My fiance got along with them great and actually enjoyed our photo shoot for engagement pictures. I could not have asked for anyone better. They did an amazing job! I highly recommend Dreamstate Photography. They are well worth every penny and if I could give them more stars, I would. :)
---
Amazing Modern Photography
Reviewed on

2/01/2012
Leah S
David & Bethany went above & beyond our expectations! We didn't want your traditional wedding photo's.... We wanted to feel like you picked up a magazine & "We" were the star's!!! Their creativity & perfection met ALL our expectations;) We have them to thank for such a great memory of our special day.
---
Send Message