Home

Eat Great Cakes
About this Vendor
Don't Let A Bad Cake Spoil Your Party!
Delicious and Elegant custom cakes for any occasion. We are a small custom cake bakery specializing in creating beautiful celebration cakes for weddings, birthdays, anniversaries, engagement parties and showers. Celebrate in style with a cake from Eat Great Cakes. We offer formal and whimsical designs, all baked with the finest ingredients.
Details
Cake Delivery + Setup, Cake Tastings, Groom's Cakes, Cakes + Desserts
Contact Info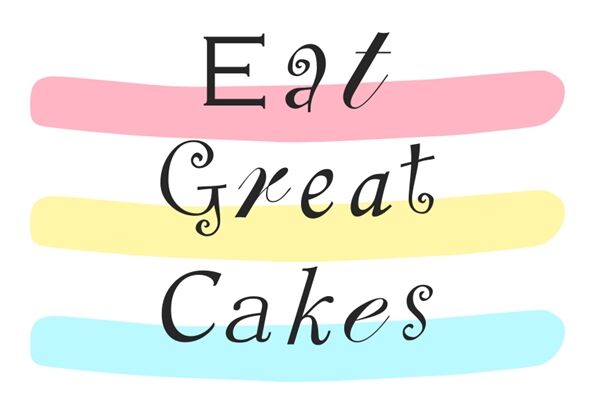 Reviewed on

2/14/2017
Mable H
Michelle Effron and Eat Great Cakes are phenomenal! I planned my wedding day on short notice while stationed in Afghanistan and researched wedding cake bakers online. I selected Eat Great Cakes after talking with Michelle. What a Blessing! After telling her my desires, she... Read More agreed to make the small, yet elegant, two-layer wedding cake I wanted on such short notice. The cake we picked up from Michelle the night before the wedding was absolutely beautiful and, without a doubt, one of the best cakes we have ever tasted--extremely moist and palate-pleasing. We could not have been happier. Although it was originally supposed to be just my fiancé, I and the photographer at the ceremony, my fiancé totally surprised me by inviting my children, along with their wives/husbands/ significant others and her sisters. Everyone could not stop commenting on how delicious and beautiful the wedding cake was! There is no question that Michelle is a consummate baker who listens and delivers. She is dedicated to working with the customer to ensure everything is done to perfection. From reviewing other comments and experiencing her expertise firsthand, I do not believe there is anything Michelle cannot do where cakes are concerned. Her cakes are reasonably priced and totally awesome. Definitely add Michelle and Eat Great Cakes to your wedding planning list...you will be elated that you did!
---
Reviewed on

8/14/2016
Michelle C
The Most AMAZING Cake I've ever had, that's what Michelle Effron made for me on my wedding day. My husband hates cake (and I still married him) but he loves pie. I wanted to find a cake we could both enjoy on our wedding day. After looking through hundreds of images of cakes, I... Read More discovered Naked Cakes. A naked cake has little icing and has fresh fruit on all the tiers, it is beautiful! I told my best friend about it, and she promised to gift me our wedding cake. To make a long story short, Michelle Effron created the perfect cake for me, my husband, and guests. Everyone raved about how great the cake was, and it is a good thing she left her business cards, because I definitely handed them out. Words cannot express how amazing my cake came out and she even made me an extra one for our year anniversary! Thank you, Michelle, for making the most amazing day of my life, that much better!
---
Reviewed on

4/10/2017
M T
Had a beautiful and delicious baby shower cake!!! The ruffles were perfect on the side. The onesie on top had great details. Everything was wonderful!
---
Reviewed on

3/13/2017
Lorraine G
Michelle Effron at Eat Great Cakes made me the most delicious, amazingly gorgeous cake for my daughters bridal shower! You would have never believed the flowers on the cake were fake. She's not only talented she's a professional and knows how to make her clients happy. It's... Read More been a pleasure working with you Michelle. I will be giving out your cards to anyone who needs a delicious work of art. Thanks again!
---
Reviewed on

2/12/2017
Maika K
Michelle at Eat Great Cakes was simply wonderful to work with. She was able to see our vision and create the most perfect cake! Our guests RAVED over the taste of the cake as well as the buttercream filling. I cannot imagine a better cake for the most important day in our lives!... Read More Thank you, Michelle!
---
Reviewed on

10/22/2016
Marc R
Michelle has made multiple cakes for us. Each bite was a slice of heaven. A true artist and culinary genius. I can't wait for my next birthday. Thanks Michelle!
---
Reviewed on

1/27/2016
Words cannot describe how happy I have been with Michelle's work! She creates beautiful designs and absolutely delicious flavors. The design process has always been collaborative with the perfect element of surprise. The cake is always incredibly moist and the buttercream is by... Read More far the best I have ever tasted. The fondant is also amazing. Whenever I need a something sweet for a special occasion, Michelle at Eat Great Cakes is my first choice!!!
---
Reviewed on

1/21/2016
Courtney R
Where do I begin!? Michelle, with Eat Great Cakes, is absolutely AMAZING!!!! She and I worked together for an ad agency years ago in New York City and after I moved back home to South Caroline, we continued to keep in touch. I remember eating many sweets that Michelle had baked... Read More while working together, and she had always said that if I ever got married, she would love to bake my cake. Boy, did she deliver! As I prepared for my wedding day, Michelle and I worked together in what felt like a seamless effort to come up with the most perfect wedding cake. I sent her a few ideas I had gathered from Pinterest, but had a few tweaks here and there. Not only did Michelle bring to life the exact cake I was dreaming up, but she exceeded my expectations! The wedding cake was truly delicious. We planned for a chocolate cake with chocolate Italian meringue buttercream. Each tier was 6". The gold layer was a spacer that was covered in gold leaf. An important piece to this story is that my wedding took place in South Carolina. Michelle still works and lives in NYC. She managed to bake the cake, fly it down with her from NYC the day before my wedding and finish it off the next morning - and without a hitch to say the least! Now THAT'S impressive! It was truly a magical day and my husband and I are so very blessed to have had a cake that was made with such serious love. We will forever be grateful to Michelle! If you or anyone you know are ever considering Eat Great Cakes to bake ANYTHING for you, please look no further! You've found your masterpiece!
---
Reviewed on

1/13/2016
The secret to Michelle's "Great Cakes" is the love that goes into making them. Not only are her cakes delicious, but they are personalized so that her clients can have cake they've always dreamed of. Michelle's biggest concern is making sure that she makes your special day as... Read More special as it possibly can be! You can't go wrong with "Eat Great Cakes"!
---
Reviewed on

1/12/2016
Not enough stars here to express my overall rating! Michelle at Eat Great Cakes created the most beautiful wedding cake for us. Her sugar flowers are exquisite! And the choice of flavors, frostings, designs...unlimited and amazing quality. I will often go back to her website... Read More (eatgreatcakes.com) and FB just to check out her latest creations! So clever and talented; she does it all from whimsical to elegant. I've also turned to Eat Great Cakes for adult and children's birthdays and everything has exceeded my expectation; always delicious and the design fit perfectly to the occasion!
---
Reviewed on

1/12/2016
Cyrus I
Michelle at Eat Great Cakes is NYC best kept pastry secret. I have been tasting mouth watering creations from this baker the past 5 years and cannot give enough praise. The design of her cakes are so elegant you almost feel bad when you cut into the artwork but that's soon... Read More forgotten after one bite! My favorite is her banana cake with butter cream but her moist lemon cake tastes just as divine. Keep in mind, she can make almost anything, not just cakes! Her homemade pies, puddings, biscottis, chocolate chip cookies, kouglof, tarts, eclair au chocolat, kouign amann, profiteroles, madeleines and just plain chocolate pieces are also out of control delicious. This is just to name a few. Michelle is always taking workshops in the City and being invited to Paris to constantly fine tune her already perfected craft. This is an honest, hardworking pastry chief who is not satisfied until her work looks and tastes like the best piece of sweetness you've ever had. You'll see her competing and winning on Cake Wars in no time.
---
Reviewed on

1/11/2016
Eat Great Cakes is, time after time, a spectacular sugar creation! These custom, one of a kind cakes will delight the guest of honor! Just the slightest suggestion by the client sends Michelle, the wildly creative and talented and award winning genius behind this company, to... Read More deliver a cake beyond anything her client could imagine. Whether the cake is for a wedding, bridal shower or one of a kind occasion, the cakes by Eat Great Cakes are so pretty and so spectacular you won't want to cut them. But once you do, the taste is on par with the incredible design!
---
Reviewed on

1/11/2016
This is by far the best cake I have ever had in my life. And I think it is safe to make such a profound statement like, since I have ordered 6 cakes from Eat Great Cakes. The cakes are absolutely delicious- satisfying, succulent, light, mouthwatering and so pleasurable to... Read More eat. And not to mention the beautiful designs of Eat Great Cakes, every cake is just ravishing. Elegantly designed with eye catching polished toppers. Eat Great Cakes pastry chef Michelle Effron is the Real Cake boss to me! Not many chefs can hit it on the nail like Michelle, eye-catching, scrumptious and feather light cake. You never feel sluggish after eating Eat Great Cakes, I promise you
---
Reviewed on

1/11/2016
Danielle C
From start to finish working with Michelle was truly a delight! I am the MOH in a wedding and was traveling to NYC for the shower. Coming from out of town I had a million logistics to think about, but this was not one of them because Michelle made me feel at ease and delivered... Read More the cake to me in perfect condition. The cake itself was breathtaking to look at and she incorporated every detail of what I told her I thought the bride would like. It was absolutely stunning. The best part is, as beautiful as the cake looked... it tasted just as good. The women at the party devoured it. I couldn't have been happier.
---
Reviewed on

1/10/2016
Not only is every cake I have had the pleasure of tasting delicious, each cake is creative, and incredibly put together. The design and presentation of these cakes portrays the passion and skill that goes into making of each one. These cakes are flavorful, moist, and so... Read More beautiful that you almost don't want to cut into them. I am so glad I chose to use Eat Great Cakes for my event, and I would use them again in a heart beat. I recommend anyone with an upcoming event to highly consider using Eat Great Cakes!
---
Reviewed on

1/10/2016
Sugar Magic!!! That's the thought that popped into my head when I took the first bite of a cake from Eat Great Cakes. Here we are months later after and I still salivate over the yummy memory :) Exquisite and delicious in the blending of flavors in cake, filling, and frosting.... Read More Precision and imagination in the design. Truly, Eat Great Cakes is a magician when it comes to delivering the perfect cake!!!
---