Home

Eclectic Images
Contact Info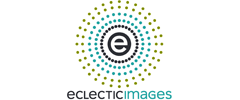 1200 E 11th Street, Austin, TX
JJ
Reviewed on

12/04/2012
Jennifer a
Truly the best photographer out there!! I can't say enough about how talented Heather is and how much fun to work with. She truly captures the moment and has the best angles and vision in her photos. Worth every penny!! Wouldn't recommend any one else. Was the best decision for my wedding!
---
classic photos with style
Reviewed on

4/04/2012
Katie W
I knew I wanted our photographs from our wedding and engagement pictures to be pictures that would stand the test of time, and evoke our style as a couple. When I was perusing photographer's websites and blogs, I kept on coming back to Eclectic Images time after time, never wanting to stop seeing all the beautiful moments she captured and style she brought to the table. Heather photographed my bridal portraits, our engagements and our wedding and I couldn't be more happy. Those pictures will truly be art in our homes forever and reminders of a beautiful time in our lives that was made comfortable and easy by an amazing artist and professional. And our friends are constantly saying she captured the true essence of the beauty of the venue, our decor and our guests! Heather is so organized and so quick to respond to any question you have. She loves what she does and has fun doing it and makes it fun for you too. Even the guys ;)
---
ONE HAPPY BRIDE
Reviewed on

2/28/2012
Jen D
I have to say that the photography part of my wedding was the absolute most important part to me - next to my husband actually showing up. I never leave my house without a camera and documenting life in photos is something that is a passion of mine. I saw this same passion through Heathers work which is ultimately why I chose her. I was very careful in my search and interviewed several photographers. I found Heathers work to be the most "uniquely tasteful". This is not to mention the fact that she completely understood us right from the beginning. We chose to have our engagement photos done with her as well as our entire wedding. I am so happy with how our photos came out with both sessions. I received so many compliments on how people had wished they did something like we did with our engagement photos. I gave Heather an idea of what we wanted and she chose the perfect location. The outcome was far beyond anything I expected. As for our wedding, she was extremely quick to respond to emails along the way - which to me was HUGE. She was so professional and I never even knew she was there once the reception started. I love all of the pictures she took, and the moments that she caught along the way - ones that I completely forgot about. She caught moments and memories that I will cherish for a lifetime. I highly recommend Eclectic Images for so many reasons. Not only did I get great service through out the entire wedding planning process, I cant think of one negative thing to say about my experience with Heather. I have great pictures that are both unique and absolutely beautiful. After looking through several photographers websites, I still have to say that Heathers creative touch is the most impressive and I couldnt be happier.
---
The best around
Reviewed on

2/23/2012
Ryan R
My wife and I were married in Sept. 2011. We made the usual referral requests for photographers and after digging through them decided Heather was the one we wanted to meet. First off, she's patient. We were about 10 minutes late to our appointment, but Heather was very gracious and welcomed us to her office. After about 10 minutes of looking at her portfolios we were sold. Her style meshed very closely with my wife's and Heather immediately had ideas for engagement photos. Heather arranged for us to go to an awesome restaurant in the Austin area and even though the temperature was boiling we had a wonderful time. She was able to work us into her schedule with not that much notice. My wife and I were simultaneously planning a move to London and had limited time to get together for engagement photos. Heather found the time for us and our wedding which was only a couple a months later. On the day of the wedding, Heather and another photographer recorded our event with precision and a great attitude. They drove down to Victoria, TX and stood in the heat for our wedding. The main thing we wanted was to have pictures that captured the real life side of our wedding. Heather did a amazing job with the more formal pictures, but we truly cherish all the little moments she captured for us. She manages to get the pictures without being an intrusion into any moment. That's why we picked her, because she finds the photos you never knew you needed and delivers big time.
---
Absolutely no regrets
Reviewed on

2/23/2011
Maeling L
Very professional, very responsive. Answered all emails and questions quickly. Delivered pictures in a very timely manner. Amazingly enough you will not notice them anywhere during the wedding and when you see your photos you'll realize that they were actually everywhere! We're very grateful for the wonderful images and if there's one area you never want to skimp out on, it's the photography, as it will last forever.
---
Perfection
Reviewed on

12/05/2010
Amanda Ferris M
Heather is the most wonderful photographer I have ever worked with. My friend used her for her wedding in 2008 and I looked so lovely as a bridesmaid that when I was planning my wedding I had to have her. I believe I emailed her the day after I got engaged. She is that good. I had her drive to Houston, she is a pleasure to work with and well makes you look even more beautiful on a special day. I highly recommend her.
---
Best Photographer out there!
Reviewed on

12/03/2010
Jennifer M
I have been using Eclectic Images Photography both personally and professionally for over 3 years and Heather is the best photographer out there. She has photographed my family's weddings, friend's weddings, family portraits and I am a professional event coordinator and she is the photographer that I always use for events. Heather is amazingly talented and takes beautiful pictures that truly capture the moment. She captures all of the details and ambiance, the important events and the stolen moments that you will want to remember for years to come. She is always on time, professional, she gets your proofs back in a timely manner and she and her staff are always a pleasure to work with. Having Eclectic Images shoot your wedding is a wonderful investment and worth every penny.
---
Amazing Wedding Photographer!!
Reviewed on

12/02/2010
Blessing Q
Heather is incredible. My husband and I are both photographers and finding the right person to capture our wedding was so important to us. Heather was such a joy. She made the entire process simple and we didn't worry about a thing. Her images are timeless. I am passing along her info to all my friends getting married. Eclectic Images will be the best vendor you book for your wedding! Thanks Heather!
---
One of the Best Wedding Photographers Around!
Reviewed on

12/02/2010
Laura M
Heather had photographer three of my friends' weddings before I met with her about mine. Judging by the great experiences my friends had and the quality of their pictures, I was pretty much sold before we met about my wedding. It was definintely the right decision. Heather was very professional, calm, and I barely noticed her during the wedding yet she took some of the most amazing and intimate photographs. She captured perfect candid shots but also worked well with all the family involved in the formal portraits. And the effects she put into several of the final photos make them look so unique but natural at the same time. I just love her modern yet retro style! I highly highly recommend Heather. Since my wedding several other friends have also used Heather and had great experiences and photos.
---
Wonderful Photographer, Beautiful Photos
Reviewed on

12/02/2010
Emilie O
I was lucky to have Heather do both my bridals and our engagement session. Not only did the photos turn out amazing, but we also had a great time during the sessions. Heather did a great job of making it fun and care free. I absolutely love the photos she has taken of us, and I suspect they will remain favorites forever. Heather is talented and super friendly. She was very accommodating and took us to several different locations for photos. She also made a point to tailor the session and the photos around our personalities. Overall, Heather is just a wonderful person to work with, and a fabulous photographer. I would highly recommend her!
---
The BEST photographer EVER!!
Reviewed on

12/01/2010
Anna Kate W
I was lucky enough to see Heathers amazing photography when my sister got married. When I got engaged I automatically knew that I wanted Eclectic Images to photograph my wedding!! We got married in Maui and of course we had to take Heather with us to capute those once in a lifetime moments that Heather does so vividly. And she did not dissappoint. Then we came back to Austin, TX and had a huge reception at The Wild Onion Ranch and Heather was there to catch every smile, to document every dance move, and capture each tear shed! In short we were blown away by Heathers vision, creativity, and awe inspiring talent. Every time i wish I could do it all over again all I have to do is look at the images that Heather provided us.
---
Amazing!
Reviewed on

12/01/2010
Lindsay O
Heather Banks did our engagement session, and she was simply amazing! She went all out to make sure the day went perfectly for us. She talked with me about my "image" for that day and really made sure to make it happen. She was flexible about going to many different locations for different shots. I could really feel her caringness to make our day special. And the pictures were beautiful! Every picture came out perfect. I was so pleased :) I am going to have Heather do my bridals and wedding session, as well!
---
Amazingly Talented
Reviewed on

11/23/2010
Carly M
I first discovered Heather when I stumbled upon one of her albums while touring Austin wedding venues. I had seen plenty of wedding albums, but when I flipped through hers, I was truly amazed. Every single photo just jumped out of the page. It was obviously she treated every photo like a painting, editing and enhancing them to look special. Initially, Heather was a bit out of my price range, but after meeting her, it was very apparent that she was worth the extra investment. She is a true artist, very professional, and I could not have been happier with how my photos turned out. I also had Heather design my album, which again, came out amazing. She designs each album to order. I had friends coming up to me months after the wedding telling me that my wedding photos were some of the best they'd seen. I look forward to working with Heather to capture more special moments in the future.
---
Amazing photographs, delight to work with
Reviewed on

11/21/2010
Christina G
Simply put, Eclectic Images is amazing. Heather and her team are masters of their craft, producing photos that are emotional, joyful, and always skilfully composed. But more than simple pictures, Heather is a wonderful person to work with who went the extra mile to make sure we were happy every step of the way. We chose Eclectic images after looking at literally several dozen other photographers. Heather's style and skill were immediately apparent, and stood out among the crowd. From our first telephone conversation, Heather was incredibly helpful with planning tips and advice. She was easy to work with and ensured we were happy throughout the whole process. Needless to say, we booked Heather months before any other vendor and couldn't have been any happier. During our engagement session, Heather quickly put us at ease and ensured we had a blast. She has a talent for natural, photo-journalistic composition which made our pictures shine. As good as the engagement photos were, Heather really outdid herself for our ceremony and reception shots. She captured the joy and emotion of our day perfectly. She took countless amazing shots, and each day we discover a new favourite. Heather and her team worked subtly to get the right angles and the perfect composition. She has mastered the art of blending in and being at the right place at the right time. It has been a couple months since our wedding, and our family and friends still talk about how wonderful our photos have turned out. Getting amazing photos was on the top of our list for our wedding. Heather far exceeded our expectations and took shots that we will treasure forever.
---
Out of this world fantastic
Reviewed on

11/19/2010
Jaime L
Heather is simply amazing. She was so discreet at the wedding, our guests hardly knew she was there. The photos turned out so beautiful my parents and in-laws cried. Our wedding photos fill the homes of our families now because Heather took so many beautiful ones of everyone. My mother-in-law made a photo book and displayed it on an easel! I look at the photos still today and am always amazed by how beautiful they are. Unlike other photographers who gouge you with print prices, Heather gave us the entire CD of our pictures and we got to share so many prints with our family. We've been married four years now and we STILL hear how beautiful our pictures are from so many. The memories Heather captured so beautifully is priceless. HIre her. You won't regret it.
---
She is simply extraordinary!
Reviewed on

11/19/2010
Karen O
I've known Heather for many years as she is one of my kid sister's best friends. I've seen her grow in her craft and her business, and to witness her success has been such a delight. In fact, I think it was at our older sister's wedding that Heather caught the photography bug, so the decision to have her shoot our wedding 9 years later was without question. Friendship aside, Heather truly has a gifted and talented eye. The pictures that she took of our wedding day are so vivid. She was able to capture the joy of our day and document it for us to enjoy and re-live every happy, silly, crazy, lovely, touching, treasured and breathtaking moment. We will cherish re-living those memories with our children and grandchildren for many years to come. Thank you Heather!! We love you!!
---
Best Photographer Ever!
Reviewed on

11/19/2010
Melissa M
Ecelectic Images was my photographer for my bridal portraits and wedding photos. Heather and her team were all very professional and my photos turned out beautifully! I especially loved how she was able to capture every style of photography from action, glamour, portrait and even vintage style. They were great at being everywhere to capture all of our special moments while staying respectfully in the background. Heather especially made me feel very comfortable during my bridal sessions since I am not a "natural" poser! :) All of my family and friends were so impressed in all the photos and always comments how superb they are. I would personally recomend Heather & her team to anyone.
---
Talented and responsive
Reviewed on

8/09/2010
Melanie M
Heather is the best of both worlds -- she is both incredibly talented (just look at her work!) and also easy to work with. She was always responsive to emails, and we received our photos soon after the wedding. We have been so happy with our photos, and they were even featured on a national wedding blog because Heather was able to beautifully capture the details of our special day. After your wedding is over, you only have the pictures to remind you of the day, so don't skimp on the photographer!
---
Send Message