Home

Éctor Javier Photography
Details
Artistic, Classic, Documentary, Lifestyle, Modern
Bridal Portraits, Day After Session, Engagement
Getting Engaged, After Party, Rehearsals + Parties, Wedding
Destination Wedding Packages, Destination Weddings, Digital Files, Printed Enlargements, Wedding Albums, Photo, Same-Day Edits, Second Shooter Available, Social Media Sharing, Photo + Video
Contact Info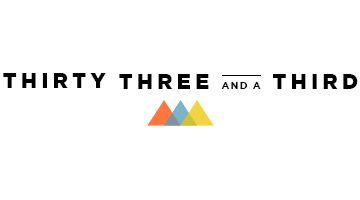 Reviewed on

12/05/2017
Katie W
I absolutely loved working with Ector! I can't say enough good things. He was responsive to all my questions and worked with us on the package that was right for us. We loved our engagement session, primarily because it allowed us to get to know him prior to our big day. And... Read More then on the day of our wedding, every time I wanted a picture with a person or group, I looked up and he was already right there with the camera. I highly recommend working with him!
---
Reviewed on

11/21/2017
Ashley R
We are so thrilled with our decision to go with Thirty Three and a Third for our engagement and wedding photos! From the very first meeting with Ector, we were so happy. He made the process so easy! I am not one to be comfortable in front of a camera, but his direction was... Read More minimal, but just enough to help us along the way. Ector made sure to stay in touch as the wedding approached, helping with a timeline and answering all my questions. On the day of the wedding Ector kept a calm vibe, which is much needed with all the insanity that comes with any wedding! And his end product is so amazing! Ector truly captures the person in each photo. You can feel the love and happiness in each photo he takes. You cannot go wrong with Thirty Three and a Third!
---
Reviewed on

6/21/2017
Alessandra v
When we started searching for a photographer, we contacted different companies and sorted through companies with the highest reviews. I came across Thirty Three and a Third's website and fell in love. I knew that there was something about Ector that was different ( in the best... Read More way possible). He has a unique style that captures the most beautiful shots. He brings his expertise and creativity to the table while also listening to your requests. We were blown away by the beauty and the quality of our wedding photos. Having been a bride planning a destination wedding, I could have not worked with a better team. Thirty Three and a Third as a whole are extremely professional, but they are personable and know how to make you feel right at home with them. Please visit their website, watch Ector's get to him video, and you will see the difference between him and other companies. Thank you so much Thirty Three and a Third, I wish you were closer to us so that we could use you in all of our future endeavours. Much love!
---
Reviewed on

5/09/2017
Monica T
After a lot of research, we chose Ector as our wedding photographer. My husband James and I live overseas and Ector was very accommodating when organizing Skype sessions. We wanted our wedding day to be very organic and laid back and Ector understood just that. From the previews... Read More we've seen of our photos, Ector has done an amazing job and we can't wait to see the rest! We recommend him to anyone. Thanks again Ector to you and your team for capturing our amazing memories!
---
Reviewed on

4/21/2017
Katie R
Ector is who you want as your photographer. I cannot speak highly enough of his astonishing talent, his creative eye, and his flexibility. He was unfailingly patient and kind. His pictures are a dance with light, a story of love - an absolute dream. Look no further.
---
Reviewed on

2/27/2017
Chelsey B
Working with Ector was seriously a pleasure! We fell in love with his photographic style and his entire porfolio of work, after a quick Skype session (we live in Georgia and he was more than happy to accommodate us), we knew Ector was the one! He met us on a a rainy summer... Read More afternoon in Savannah for our engagement shoot. He made the hot-steamy-bad hair day of an afternoon into a fun, whimsical, and adventurous time! We ended the evening with beers at a local spot and got to know Ector better and talk more about our wedding! I am hardcore type A and Ector's laid back demeanor and friendly attitude was helpful from the Engagement shoot all the way through to the end of the wedding night! He was a great communicator and willing to work with our budget, and shoot our wedding in Miami! Ector and Kayla were 100% professional and worked with our needs as clients, and still felt like they were a part of the party! After the ceremony and the family photos and before our couple photos we were kind of overwhelmed and just wanted to sit and Kayla ran and got us beers (she was so sweet) and we hung out and talked for just a few minutes which was so nice! We are young, they are young, we felt like friends - not like we were operating a business transaction which every other vendor was so stuffy- not Ector! Their photos are candid, unique, and really capture the essence of the big day. They have a very documentary/editorial style that is modern, but timeless. They made sure to get all of our crazy assortment of family-photo and couple photo needs and still managed to capture photos of college friend's doing the worm and grannies being twirled around on the dance floor. I cannot say enough about the quality and variety of images, the results were simply amazing! Cannot wait to see our video. Great company to work with, our favorite vendor, definitely recommend!
---
Reviewed on

2/24/2017
Lorilyn M
Ector was so wonderful - all the way from coordinating beforehand to a seamless wedding day. The pictures were great and captured the feeling I had hoped for.
---
Reviewed on

1/31/2017
Sabina K
We live in Switzerland and got married in Orlando where my husband's family lives. Finding a local photographer that could capture the love we have for each other and for the natural beauty of our venue was most important to us. After many weeks of searching for a photographer... Read More that would fit our style and aesthetic we came across Thirty Three and a Third. Ector's very unique and intimate pictures, full of emotions and his eye for the unconventional and very colorful backgrounds/settings blew us away. We knew we had to book him right away! We weren't able to travel to the US before the wedding for an engagement shoot and didn't know how we would do in front of the cameras. But the day of the wedding they made us feel totally comfortable from the first shot. We had Kristina as our second shooter who was just as engaging and professional. They did a great job of keeping it fun and making us feel at ease, we think it shows in the resulting photos. They captured details of our reception location with beauty and precision. It was effortless having them in the middle of the wedding activity, they captured the emotion of each moment moving about like ninjas without disturbing anyone. We are so happy that we found someone that was so talented and in tune with what we wanted. The photos are truly beautiful and create a wonderful story throughout our special day. Thank you so much again for everything you've done for us! You're the best, thank you! Sabina and John
---
Reviewed on

1/19/2017
Ana H
It's difficult to put into words how happy I am with the outcome of our engagement and wedding photos, and this is all thanks to Ector! He's truly the best at what he does. Living in Miami I had so many great options to choose from when it came to photography, but nothing came... Read More close to how I felt after browsing through his portfolio. I am so grateful to have found a 'Thirty Three and a Third' ad after what felt like countless days and hours of searching lol. One of the most important things for me in finding the right photographer was making sure my husband would enjoy the process, too, and he did! We never felt like we were working, spent the entire time laughing and it shows in all our photos. Kayla was our second shooter and she was awesome! She was so helpful and kind throughout the craziness of getting ready and made me feel at ease. I would not change a thing about our wedding day simply because we had the best team capturing every detail and moment! Thanks once again for the great work we wish you nothing but continued success! – Ana & David
---
Reviewed on

12/20/2016
I cannot possibly recommend Thirty Three and a Third enough. We approached Ector with our unconventional idea for our wedding, and he brought a level of enthusiasm and professionalism that made us feel instantly at ease and assured that we had come to the right place to achieve... Read More the type of pictures we wanted. And sweet jesus, did he deliver. He made us feel completely comfortable (a feat given two camera shy individuals) and we trusted his eye completely. I could not be more satisfied with both the interactions we had with him as well as the end result, which was beautiful quality pictures we will cherish for a life time. Do yourself a favor and book Thirty Three and a Third.
---
Reviewed on

6/06/2016
Amanda M
As a bride who was relatively new to the area as I was planning my wedding, I initially was selecting a photographer based solely on the look of their photos as I did research. As soon as I came across Thirty Three and a Third's website and portfolio of work I was blown away! I... Read More was immediately impressed at how their photos have an extremely unique look, yet are still classic and timeless pictures that I'd be able to enjoy for years to come. Not only did I find the photos themselves to be beautiful but I also appreciated that couples featured in each picture looked both comfortable and natural. I reached out to Ector to schedule a meeting and he responded immediately. Ector asked me to fill out a form which included a place to share our history as a couple. I loved that this was a part of the process as it showed that he truly cared about getting to know us to ensure that our photos would truly represent us and our story. Our meeting with Ector was fantastic! He is extremely laid back and easy going but also very professional and thorough in explaining his entire process. My biggest concern with selecting a photographer was finding someone whom we'd be comfortable with. My fiancé in general does not love being in front of a camera. It's difficult for me to get him to take casual pictures with an iPhone so I knew planning formal photo shoots would be a challenge. By the end of our meeting we felt so at ease Ector and my fiancé was actually looking forward to our engagement shoot. We scheduled our engagement shoot with Ector which was also our first time meeting Kristina. If I'd had any doubts about being comfortable in front of the camera that day, Kristina would have washed those feelings away! She is the sweetest ball of energy and you can't help but love her as soon as you meet her! Our engagement shoot was so much fun! They were willing to shoot us in several locations knew exactly how to pose us to ensure our photos were perfect. We had a very specific set up and shot we wanted for our save the dates and Ector and Kristina spent so much time making sure we had plenty of shots to choose from. We were working with a bit of a deadline as I needed to order our save the dates quickly and Ector was able to edit and send us our save the dates shots without hesitation. Prior to our wedding Ector had us complete a shot list so we didn't have to worry about forgetting to take any photos. This was extremely helpful because they completely took over and made sure our families and friends were in place for each shot. The day of the wedding both Ector and Kristina were amazing to work with! At times I didn't even notice that they were shooting and when I saw specific shots they got I thought, wow I didn't even realize they were around for that! Taking photos on your wedding day can end up being tiring but Ector and Kristina were so great about ensuring we had plenty of amazing photos while also encouraging us to take breaks in between shooting so we could truly enjoy our day. I received our wedding photos much quicker than I expected and as a bride who wanted to use our photos for our thank you card, I was so relieved. Our photos are simply amazing! I am so impressed with their attention to detail. From our portraits and family pictures to the amazing photos of our decor, Thirty Three and a Third truly captured the essence of our special day. I am so thankful to have incredible memories from our wedding day that we can enjoy forever.
---
Amazing Orlando Photographers!
Reviewed on

12/10/2015
Austin W
When we first met Ector at Starbucks months ago, we knew we had found our photographer! We clicked with him right away -- he seemed to know just what we were looking for without us even having to tell him! After getting to know each other a little better, Ector suggested we do... Read More our engagement pictures at Villa Vizcaya in Miami, FL. A few weeks later, we were all on the road for a day full of shooting at the Villa and Wynwood arts district. Alyssa and I had an absolute blast with Ector and Kristina! They were so much fun to work with all day long. Throughout the wedding planning, they both kept in touch to see how things were coming along. We met up with them a few weeks before the wedding to go over some final details and, once again, they were on it! They were so excited to shoot together at Bella Collina for the first time, and we were so excited to have them there with us! Ector even attended the wedding rehearsal in order to scout some good locations at Bella Collina for the day-of. The day of the wedding was smooth sailing with Ector and Kristina. They did just what photographers should do -- capture every moment artistically and perfectly, without us even knowing they're there. The photos they captured for us with be forever cherished. They were truly a pleasure to work with and we can only give them the highest praises!
---
Best in Class!!!
Reviewed on

9/06/2015
Aireny C
From day one we knew this pair was more than just your average photographers; my now husband and I arrived at their studio for a small professional shoot, we were a little nervous, Kristina served us a glass of wine so that we could relax and Ector started playing a sick old... Read More school hip hop mix on the background. To say the least, from this point on, Ector and Kristina not only became our go-to photographers for EVERYTHING but also great friends. After our first shoot, at the studio, we were impressed with their creativity and passion for photography; we always joked and said we would call them if we were to get engaged. To my surprise, that time came a couple of months after, we were engaged and no one else came to mind but them. I wouldn't do them justice if I didn't talk about our engagement shoot. Not sure why, but we decided to shoot on the hottest (it was literally 100 degrees outside) and most humid day (it even rained at some point) of all time in Miami, FL. Ector and Kristina, although it was excruciatingly hot and humid, rolled up their pants and sleeves, continuously wiped their sweat and kept the show going, the result, beautiful engagement photos! If someone asked me to describe them in one sentence, I would say: they always, and I mean always go above and beyond but most of all, they have fun and therefore you also have fun! It wasn't any different during our wedding day, our families loved them, they went above and beyond to make sure our photos told the full story and we were so happy to know it was them the ones capturing our special day. You guys are AMAZING and we can't thank you enough for being there every step of the way and capturing our most important milestones like you only know how to! THANK YOU! – Aireny & Kel
---
They were AWESOME!!
Reviewed on

1/08/2015
Kaylie B
Ector & Kristina were the first to congratulate my Fiance and I on our engagement. Little did I know, Joe had contacted them (as a referral from a coworker of his) to come out and sneak some photos of his proposal. After I found out who these people hiding in the bushes snapping... Read More photos of us were, they took us all around the park taking more photos of our engagement. We had the best time and they made us feel so comfortable and at ease! We were so excited once we were able to see all of the images they took. We had such a fun time going through them with our family. They are absolutely amazing! Thank you so much Ector & Kristina!!
---
Great Job
Reviewed on

1/08/2015
Great company to work with. On their game, make you feel comfortable and great results.
---
The extra mile
Reviewed on

9/01/2012
Yisel T
If you want photographers that are going to go the extra mile.. Go with Thirty Three and a Third!! They are a husband and wife dynamic duo that are all about modern..retro.. look.. You tell them the idea you want, they will execute it and make it amazing.. Our engagement... Read More pictures were stunning, and you can only imagine our wedding pictures.. Everyone was impressed with there work..
---
Meet The Owner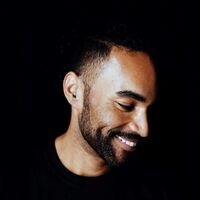 Éctor Javier
Photo and Tech Nerd. Vinyl Junkie. I'm a natural people watcher, which lead to my street photography hobby, which lead to my wedding photography passion.