Home

Elegance Photography and Video
About this Vendor
Beautiful Wedding Photography and Videography
Elegance Photography and Video is a veteran-owned, Texas-based company specializing in providing traditional, photo-journalistic and creative wedding photography and the highest quality cinematic videography. SPECIAL: We are pleased to offer a FALL SPECIAL of 10% off any package pricing!!
Details
Artistic, Classic, Documentary, Dramatic, Lifestyle, Modern, Vintage
Bridal Portraits, Day After Session, Engagement, Trash The Dress
Getting Engaged, After Party, Rehearsals + Parties, Wedding
Destination Wedding Packages, Destination Weddings, Online Proofing, Digital Files, Wedding Albums, Photo, Same-Day Edits, Second Shooter Available, Photo + Video
Contact Info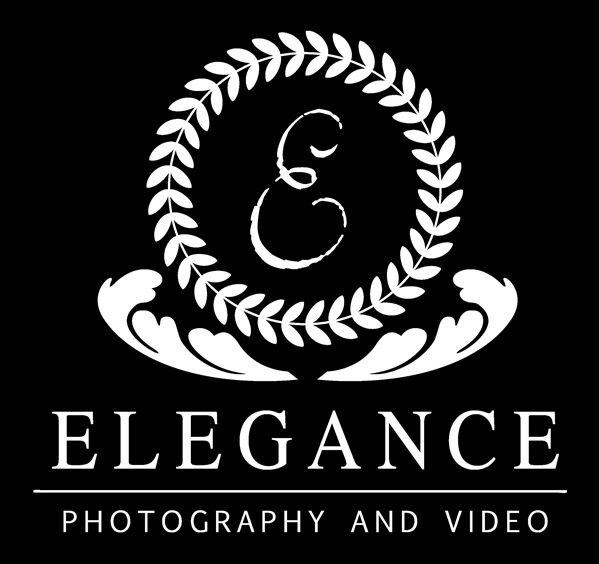 Wedding Photography Review
Reviewed on

7/21/2015
Jenni M
Cody and his his staff did an awesome job capturing our wedding. The photographer arrived a half and hour before the festivities and was able to capture all the wonderful festivities on camera and was a pleasure to work with. Also we found his prices to be very affordable... Read More compared to other photographers, would definitely recommend.
---
Great price + tons of photos!
Reviewed on

6/04/2015
Amelia P
Cody is a great photographer at a great price. So many wedding photographers think they can charge way too much just because it's a wedding. Cody's prices are reasonable, and he does good work. He took so many pictures at our wedding, you would never believe he was the only... Read More photographer. I'm so grateful to him for capturing so many moments I was too busy to see for myself. My sister has decided to use him for her wedding this year too! Thanks, Cody!
---
Budget Friendly & Great Quality
Reviewed on

10/22/2014
Haleigh D
We hired Cody as our wedding videographer. It was really important for us to hire a videographer that did high quality work, but was within our budget. Upon our first meeting with Cody it was really reassuring to me that he was very detailed and knowledgeable in what he is... Read More doing. It was amazing to have such a great video with lots of spontaneity. The video had different angles and interviews with people involved in the wedding. Cody did an amazing job of capturing every moment and putting it into one video. We were very pleased with the final product. Another great aspect of the process is that we were able to co-direct the editing. We were able to pick out the music and the font color. It was really fun for us revisiting the wedding day once again. It was great because we got to preview ahead of time before the video was complete. We were able to work with Cody and let him know what we wanted in there, like adding music to a certain spot and what songs we wanted to put in what order. It was great to have that kind of control. We were very excited to see the finished product. It was well worth it and great.
---
Reviewed on

5/28/2017
Pamela O
I am the MOB. We interviewed many photographers. There was a range of cost and services. We were a bit different because my daughter and her fiance were getting married on a Friday (only about 25 people attending) and having the reception on the following Saturday (with about... Read More 100 people attending). We chose Elegance Photography and Video because Marcus Breaux said they'd be flexible and work with us. The most important part of their job was to get great pictures and they did! The pictures are fabulous. The bride and groom love them! I love them too. The photographer (Jose) captured the happiness we all felt! So they get 5 STARS! Now a review of the process: My daughter and her fiance (now husband) met with the photographer, Jose, at the venue to go over where pictures could be taken and to get to know each other. Jose was FANTASTIC! He is professional and personable. He made it seem like he was enjoying himself. He even called on his way to find out if there was anything we needed and had forgotten. He spent 2 hours photographing the wedding and the bride and groom (family and friends too). He returned the next day and did a photo shoot outside with the bride and groom and their new puppy in the Texas bluebonnets, did some extra pics on the golf course with the bride and groom and some golf clubs, and then did the reception from beginning to end. He gets an "A+++++" from us! My only complaint was the company's communication. Many times, I sent multiple emails to get a response from Elegance. After the wedding weekend, I inquired about the time until we would receive the pictures digitally. I was finally told "6 to 10 weeks per the agreement I signed". I had never received (nor signed) that agreement. I thought I had been told "4 to 6 weeks". When I questioned this, Natalie Breaux got back to me quickly and agreed I had not received said agreement and promised to get the pictures to us before the 10 weeks. She kept that promise; we got the pics about 6 weeks after the wedding weekend. She was professional and also explained why communication had been lacking at times. I told her that given all the positives that problem wasn't important to us. Elegance Photography and Video was a pleasure to work with. They were very affordable. The value they provided was more than what we paid! When you feel that way, you know it's all good!
---
Great Value!
Reviewed on

12/08/2015
Kelli N
Cody did a great job with the raw footage for our wedding videography. We weren't too picky about it, really just wanted to have some video recording of it, so we did not ask for editing. I can't comment if a wedding video with all the works is what you're looking for, but if... Read More you just want a video and audio recording of your ceremony and speeches (what we did) you really can't find someone better for the excellent price than Cody! He was also very quick with getting the video back to us after our wedding.
---
Cody is THE BEST!
Reviewed on

11/12/2015
Kristen B
We hired Cody Davis as our wedding videographer in September 2015 and were so pleased with his work. Cody is professional, accommodating, easy to work with and extremely talented. My husband and I were so pleased with our video and watch if often. Cody really captured our... Read More special day perfectly and we would highly recommend him for your special event!
---
great photography packages
Reviewed on

4/06/2015
Lynne R
When our previously booked photographer backed out on us 3 weeks before our wedding I was not sure I would be able to find someone again! However, Cody was available and did an excellent job of shooting our wedding without breaking our budget!
---
Great Job!
Reviewed on

1/08/2015
Cody did a great job with our pictures. We're very happy with his work. He even went out of his way to help us with our bad weather plans when it turned out it might rain. I would totally recommend him.
---
Quality Videography
Reviewed on

6/03/2014
Cody and his team did a phenomenal job capturing our wedding day! We were extremely pleased with the professional and quality work he provides. His skill and attention to detail speaks for itself, and we are grateful he was able to make our special day last. We absolutely loved... Read More being able to put input into the editing of our wedding video, because the final product was exactly what we wanted. Cody has great patience and worked his magic to deliver an amazing wedding video. Thanks Cody, you do awesome work! -Maria and Nikolas
---
Videographer I had at my wedding in Round Rock, Texas.
Reviewed on

2/19/2014
Faviola h
Hello. I got Elegance photography to do my wedding video on 12/28/2013 my wedding day. Cody is awesome & a professional. I saw Cody on the knot.com & I liked his material & then we set up an appointment to meet at his house. He is professional & he gives you receipts, he... Read More calls or emails you, he is a great communicator. & I felt Comfortable with him. Cody also went to my ceremony rehersal(for an extra fee) but it was worth it. I just got my video final product last week. & once I saw the DVD, it was absolutely specatular with the intro which I absolutely loved & accompanying music was the best picked music. & the whole thing with the 2 cameras was a great investment. Definltely get a professional like Cody, it is worth it. Also Cody communicated with us via email about some edit details & that was perfect to let us know what was going on. I loved my video. Faviola :-) Super happy with my video 100%
---
The Jackson/Ervin Wedding
Reviewed on

11/23/2013
Eninja E
Cody did a wonderful job as our wedding photographer, we were very rushed due to bad weather causing things to run late, but Cody still got great shots and was patient with us. The only thing I wished were different are the prices for his photo books, His overall photography... Read More service price is great, but the cost of the photo album a little expensive for me. I will definitely be using Cody again and recommend Elegance photography, especially if your looking for quality at a great price.
---
Mrs. Lexi Tello
Reviewed on

9/11/2013
I thought the pictures turned out pretty good.Some where fuzzy but I think that was because people were moving for the candid shots. We would have done more pictures outside if it weren't 103 out that day
---
Bridal portriats
Reviewed on

8/12/2013
Katie H
I really enjoyed working with Cody on my bridal portriats. He was very professional and is a wonderful artist. Every picture he took took came out beautiful. My wedding isn't for a few more months and I am so excited to show my fiancé all of my pictures. You get the quality of... Read More a photographer that charges upwards of $2000-$3000 with a price that is very affordable. I will definitely recommend Elegance Photography to all my family and friends. And I will definitely be using them again.
---
Big Winner
Reviewed on

7/22/2013
Cody did both our engagement photos as well as my bridal portraits. We were fortunate enough to win the photography sessions with him through a raffle at a bridal event so they were an incredible value to us with all the costs that go into planning a wedding! The photos... Read More themselves came out amazing. He is very thoughtful and meticulous with each photograph he takes. He really works to ensure the best light composition possible to bring out his subjects' best features. All my family lives in another state so it was truly a blessing to be able to send them these beautiful photos that allowed them to feel a part of everything.
---
Wedding 6.29.13
Reviewed on

7/17/2013
Tess S
I thought the photos that Cody took were great. He was very professional and friendly and helped us get the best photos including photos of all the guests. I would recommend him to anyone needing photography, especially for their wedding.
---
Tim Bolger & Dayna Matysek Wedding
Reviewed on

5/22/2013
Dayna M
Cody Davis Wedding Photographer is awesome. He is personable, professional and understands what a Bride and Groom want for their very special occasion. I think his services are extremely affordable while displaying quality. I highly recommend Cody Davis.
---
Cody was great!
Reviewed on

5/14/2013
Ryan R
We are so glad we chose Elegance Photography and Video to do our wedding. We thought their photography was great. They were able to capture the color and personality of our wedding. Their photography was amazing and we had our photos within a short time. We highly recommend... Read More him!
---
Great quality and service
Reviewed on

4/20/2013
Celia M
We interviewed several videographers and decided to go with Cody from Elegance Photography and Video. Cody was very well prepared, met with us over the phone, in person, and at the rehearsal in order to know exactly what we wanted. On our wedding day, he arrived on time and with... Read More an assistant (an unexpected bonus!) and was very energetic, polite, and aware of all the little details at our 12 hour long wedding. He adapted to both the Catholic and Hindu ceremonies very easily and provided us with a high quality memory of our wedding day. His turnaround time was quicker than all of the other videographers we interviewed - we had the raw footage within a week and the DVDs within 2 weeks. While he edited the video, he shared some short videos with us online to seek our feedback to ensure we got exactly the style we wanted. We had some technical difficulties with one of the DVDs (which was beyond Cody's control) and he attended to our request very promptly, giving us another copy of the video. Overall, we had a great experience with his service and highly recommend him as a videographer for your big day!
---
Great Value, Interesting Photographer
Reviewed on

3/27/2013
Megan P
Our correspondence with Cody, the photographer, leading up to the big day was thorough, as he went above and beyond with ideas and prepping us as best he could. Going as far as to ask what kind of cut we would prefer on the end of the ribbon that would be tied in a bow on the... Read More hanger that he provided to take pictures of the dress! Cody did tons of prep work and made sure to keep communication before and after the wedding, never leaving us out of the loop. Cody will come prepared with many ideas but in order to keep things moving as fast as possible it would be best to pick out some of the many ideas he will send you before the wedding as well as some of your own. There were times that we were not sure what direction he was trying to go with some of the pictures, but in the end they came out great! In the end of the day he took great picture for a ELEGANT price;)
---
Successful Rehearsal Dinner
Reviewed on

2/25/2013
Terri M
We loved Cody's work! He captured the fun and life of our rehearsal dinner. It was indoors at night, but came out very well. He filmed the same scenes with separate cameras, giving us both photography and video. We did not even think that this could be done well. We were able... Read More to download full length video previews and direct him in the editing process to get exactly what we wanted. He even did specialty work in the editing and created a custom menu background. Cody is an excellent videographer and photographer. The cost was very reasonable. We definitely recommend him!
---
Meet The Owner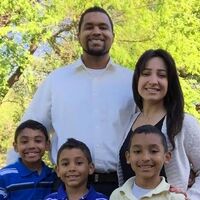 Marcus and Natalie Breaux
"We have been married since 2004 and remember our wedding day like it was yesterday! The eagerness of the future and the excitement of our wedding plans coming into fruition - eager to share in this memorable moment with all of our friends and loved ones! We understand what goes into your wedding day and how important and memorable it is for you and your loved ones. At Elegance Photography and Video we cherish your memories and treat every wedding as our own." From our family to yours! - Marcus & Natalie Breaux