Home

Elegant Occasions
Details
Contact Info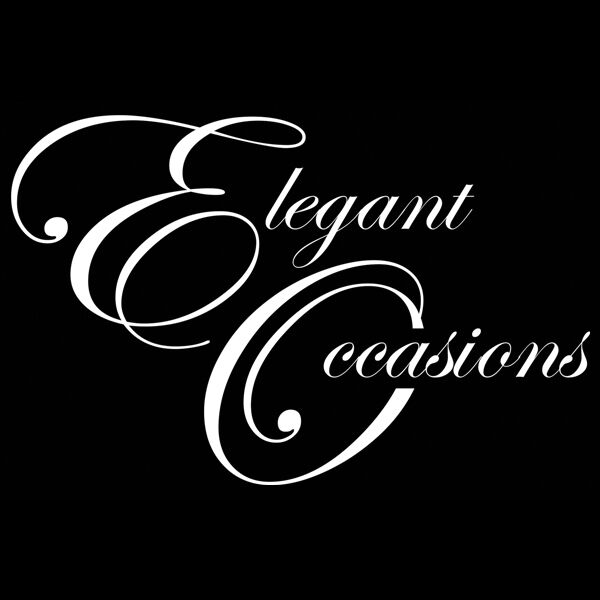 Fort Lauderdale – Miami – Palm Beach – Naples, Florida and Destinations, FL
Great Experience
Reviewed on

9/28/2011
Susan S
I met with Bill Crane at Elegant Occasions/EO Studios regarding my upcoming wedding. The office was amazing with everything I needed under one roof. The quality was good and I got a comfortable feeling that the company would still be in business on my wedding day. Several places... Read More I looked at seemed desperate to get my business like they were struggling to stay open and put a lot of pressure on me to "book today and get this great deal". A few numbers I called from recent referrals and magazines were disconnected so confidence was important to me. Bill was professional, put me at ease and gave me no pressure which was refreshing after meeting with other companies. Price was also important and I found out they have a give back program for Police, Firefighters, Teachers, Military and maybe one or two others. Because my Fiancé is a firefighter we saved over $1500 making them the most affordable option out there. Bill took the time to ask me if I qualified for any of their discount programs and really worked with me to get every discount he could. He really seemed to care about US not our MONEY. If you are looking for a Professional, Reliable, and Reasonably priced option you certainly should call Bill Crane at Elegant Occasions.
---
my daughters wedding
Reviewed on

3/15/2011
david s
Wayne ;Just a word about our Wedding this past Sunday (3/13/2011)SPECTACULAR !!! From the first moment that we met you and then Bill Crane everything was handled in the most professional manner. In an era of hustlers and cons you and your people know how to "under promise and... Read More over deliver. What can one say about your staff? Bryan Kaufman is the consummate professional who got our crowd up and dancing. He was pleasant to work with and never said no that can't be done. We finally had to tell him to go home or he'd still be playing. We can't thank him enough.The photographer was easy to work with and you never saw him in the way he was patient and courteous and above all fun . The videographer was the same as well as the assistants. When you hire a company such as yours you never know what to expect. We were "blown away" and thank you and Bill for the experience.If you would like to add this e mail to your "bragg book" please feel free to do so. Thanking you again, Bonnie and David Silverstein
---
Reviewed on

11/16/2015
Jane L
Elegant Occasions was amazing to work with!!! The week of our wedding we decided to book a videographer (we waited so long due to budget) after being referred to EO through a friend. We worked with Bryan who was able to get us a videographer last minute. Bryan was great to... Read More work with and very professional! Edwin was our videographer the day of and he was AMAZING! He was so professional, easy going and created a beautiful video for us! Edwin was almost unnoticed and not pushy at all. He captured some great moments that we will treasure forever. Hiring them was one of the best decisions we made! We would highly recommend them!!
---
Reviewed on

8/19/2015
We found Elegant Occasions to be absolutely wonderful. Prior to the wedding, we met to see samples, gauge our needs and and see how best to meet our budget. The staff touched base with us periodically throughout the reception. We got a disc with our images and a website to send... Read More our family to. The video was better that I imagined and the DJ kept the party going all night. The best part was that the PRICES WERE EXTREMELY REASONABLE! Every wedding I have ever been to has had astronomical prices for photos, video and DJ's but they gave me a package with all three! I recommend them highly!
---
Reviewed on

6/08/2015
Elegant Occasions was such a pleasure to work with! They were extremely helpful in not only the planning process, but giving me general money saving tips for my wedding. They created a photo package that was custom for my specific needs, and budget. The photographer was very... Read More comfortable to work with and was always on top of communicating with me during the event. The videographer was a pleasure and the DJ outstanding! I now have amazing engagement and wedding photos! You can't go wrong when choosing Elegant Occasions for your special events!
---
Great Team
Reviewed on

2/11/2015
My wife and I got married on 01/18/15 and used Elegant Occasions for DJ, Video and Photo. The wedding itself was amazing and much thanks to their company for having amazing vendors. We first met the DJ at a open house and after interviewing/speaking with many DJ's, with picked... Read More John, who was great! The selection of music was great and his way of being interactive to get the audience to get up and dance was perfect. The photographer and videographer were very personable, professional and precise at getting key images/videos and made sure to also make us feel more relaxed and comfortable throughout the night. Bryan, operations manager, was very helpful from start to finish and made sure that everything ran smoothly that day. All in all, they are a great team and I would highly recommend using them to any and all people for special occasions, weddings, etc.
---
Thank you!
Reviewed on

10/31/2014
Everyone had a great time. Thank you!
---
Did a great job on our same sex commitment ceremony!
Reviewed on

10/31/2014
As a gay couple my partner and I were apprehensive about choosing services for our commitment ceremony. The first question I had for Bill, my liaison with Elegant Occasions, was if they would be uncomfortable providing services for a same sex couple. I had asked other companies... Read More this same question and was actually hug up on by three of them! Bill assured me they had done many commitment ceremonies and it would not be a problem. As it turned out Bill performed the ceremony, and we also used the company for photo, video, dj, up-lighting and a live trio. EVERYONE with the company was friendly and professional the whole time. The album and video were spectacular and our dj Bryan made the whole night a wonderful success.
---
Love Elegant Occasions!
Reviewed on

10/27/2014
I would highly recommend working with Elegant Occasions if you appreciate artistic photography. They did a wonderful job at our wedding. We have many beautiful photos from the event, both color and rich black and white photos. They took a nice assortment of the traditional posed... Read More photos with every member of the family and they captured candid, lovely shots of intimate moments we had during our important day. The video was also great and the DJ definitely made the party a success! The other wonderful thing about Elegant Occasions is Bill Crane, our "Event Specialist". He was polite, and easy to work with. He listened to our desires and helped us put it all together at a price we were happy with.
---
The wedding was amazing!
Reviewed on

10/27/2014
The wedding was amazing and the photographer and videographer were great!!!!!
---
The videographer was videotaping every time we turned around.
Reviewed on

10/24/2014
The photographer didn't miss a beat and there was a short window where we were actually able to take our family portraits outside. The videographer was videotaping every time we turned around. The DJ, Dancers, and MC Josh were fantastic and definitely kept everyone on... Read More the dance floor for the whole night. Thank you again for all of your help with all of the details leading up to our celebration. I greatly appreciate everything you did for our entire family. It was truly a pleasure working with you and your staff and I would definitely recommend you to my friends who are looking for entertainment.
---
Wedding Videos are a MUST!
Reviewed on

8/05/2014
Jennifer M
I have to admit - when crunching numbers for the cost of the wedding we almost eliminated the Wedding Video because it was just "not worth the money." A few months before the wedding i was doubting my original thought and contacted EO after having read such amazing reviews on... Read More TheKnot. Fortunately, they were still available on our wedding date. The sales rep i worked with, Devorah, was fabulous. She made me feel comfortable and quickly provided me all the details i needed (on more then one occassion). All I have to say is you'll never regret having your wedding recorded. As a matter of fact i highly reccommend it. Once we received our video I was so impressed, grateful, and beyond words. Elegant Occassions did an AMAZING JOB capturing our special day. We can't get enough of the video. All i can say is, thank you for being amazing at what you do.
---
Video
Reviewed on

7/10/2013
Shamona r
I do not have the video..
---
Bride
Reviewed on

6/11/2013
MARIA P
The service was great.
---
COMPLETELY DISSATIFIED
Reviewed on

2/07/2013
Edina H
HIGHLY DISSATISFIED WITH SERVICES RENDERED.
---
A+ all the way!
Reviewed on

12/03/2011
Jennifer B
I found Elegant Occasions/EO Studios to be professional, reputable, high quality and affordable.
---
Very pleased
Reviewed on

3/10/2011
Jeanine S
I had Steve film my 3/5/11 wedding. He was great. I have not seen the footage yet, but I saw him out there where he needed to be. He video taped some romantic shots outside and he got on the floor to get some different angles. He was very professional and had some great ideas. I... Read More was very pleased with my experience.
---
Alls well that ends well!
Reviewed on

1/18/2011
Jessica W
My husband and I used Elegant Occasions for our photography, videography, DJ, décor lighting and monogram last November. The reception room had a beautiful glow in amber LED lights and our monogram was bright and clear. The DJ/MC kept the party going strong right up to the last... Read More minute. The only complaint from my family was that we could not party all night! I received over a thousand images on disc and almost everyone was perfect. I had a hard time narrowing it down to the images I got in the album so I had to add more pictures to my album when we did our album design! The video was good but I chose a smaller video package so I didn't get all the bells and whistles. Looking back I would have spent less on my flowers which went in the dumpster and more on the video. Now I'm pregnant and can't wait till I'm big enough to do my maternity session! I can't speak for anyone else but my experience with this company was wonderful.
---
I used their EO Studios division for photo & v
Reviewed on

10/29/2010
Julie N
I booked their EO Studios division for photography and videography. I thought their prices were reasonable for the artistic quality I saw and the albums were amazing! I also used their Forte Entertainment division for disc jockey, up-lighting, a violinist for the ceremony and a... Read More steel drummer for the reception. I was particularly concerned about the music since we have a mix of cultures but they showed me how we can choose all our own music and everything went great! Most of the DJs I looked at did not offer this option and that really put me at ease.
---
My wedding was a success!!!
Reviewed on

6/25/2010
Shayla R
I used Elegant Occasions - EO Studios and Forte Entertainment - for my photo, video and DJ. No matter which companies I looked I was shocked by how much they all charge and I was terrified about spending so much money on these services without knowing who they are and what... Read More they do. My friend used Elegant Occasions and said, "You get what you pay for" and she was happy afterwards so we looked at them along with other companies. Their prices were in line with several other companies that seemed to have good quality and reputation. They had a good rating with the Better Business Bureau and I checked with the Clerk of Courts in Broward to see it they had ever been sued. After a lot of discussion my fiancé Michael agreed to our using them and now we could not be happier. My wedding was in March and I just got my final album. Oh my God! It's better than I ever dreamed so I had to take a moment to do a full review... Bill, our "event specialist" was amazing. He was always available when I needed to talk and was very helpful and informative about the entire wedding industry. Our photographer Bryan H, was very patient with me on the wedding day (I was very nervous) and the photos (over 1000) were awesome! Our videographer Walter stayed out of sight and we barely saw him. I was afraid afterwards he must have missed stuff but it was all there and the final video was amazing. Finally we had Bryan K for our MC and Jermaine for our DJ. Jermaine rocked the house and several of my friends said later it was one of the best weddings they ever went to. Bryan K kept everything going smoothly so I didn't have to worry about a thing all night. The company's online worksheets really helped us to choose our music and work out the details. In closing the most important thing I learned through this process is you only get married once (at least in my case!) and you can't get a redo if you choose poorly. Looking back Michael and I agree that we could have gone cheaper but the little extra we spent guaranteed us a successful day and long happy memories.
---