Home

Elite DJ Entertainment
About this Vendor
Redefining the Wedding DJ
Elite DJ has been awarded Best of Weddings 2010 and 2011, 2011 Wedding Wire's Bride's Choice Award and 2nd Place for the Denver A-List Best of Wedding Entertainment. We are not your 1980s mobile DJ, nor are we a warehouse of DJ's! We help make your wedding fun, coordinated, and memorable.
Details
MC Services, Recorded Music, Sound Equipment, Music
Contact Info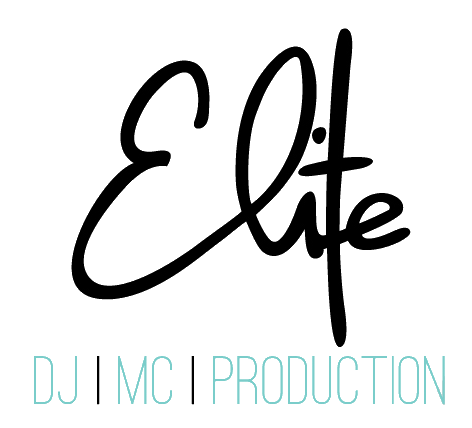 4950 Washington St, Denver, CO
Mike was awesome!
Reviewed on

10/25/2011
Meghan B
Our DJ Mike was so much fun! He was very professional and listened to what we wanted. I was even more impressed when he was able to find a hard to find Mexican song for my husband's great uncle. He emailed a friend and tracked it down during the reception and was able to play it. Mike went above and beyond and made our wedding reception a success. At first I thought they were pretty expensive, but I would pay that again for the experience we had.
---
Very Professional
Reviewed on

8/08/2012
Annelise P
We used Rob with My Elite DJ. He was early to every meeting and the wedding. He did exactly what we requested and went out of his way to make sure we were happy. My parents always complain about music at events being too loud and they were so happy with the volume. It was quiet during dinner and loud enough to get people up dancing but we could still talk. He did a great job switching up music to encourage people out onto the dance floor. He really made the night flow well and we could not have been happier with him!
---
Great Job
Reviewed on

7/09/2012
Stephanie B
Mike did a wonderful job he played great music and was very conscious of the crowd. They did a great job keeping in contact with us and were available when we needed them
---
Reviewed on

7/31/2015
Jim M
Elite DJ provided an above and beyond experience. They provided quick feedback on questions and emails throughout the process. Rob was marvelous in talking to me on the phone and through email exchange. We were able to adjust the contract along the way as items needed to be changed. They were accommodating 2 weeks ahead of the event when we added a dance floor. I liked the fact we could use there website for music selection And when our selected DJ got stuck in Kansas the day of the weeding, they had a substitute ready to go. Jeff the backup DJ was fantastic and we could not have been in better hands. He followed our wishes and provided great fill in music in addition to what we selected. What was even better with Elite was this was a Denver based company and our wedding was in Vail. They were less expensive than the Vail companies and never hesitated to provide what we needed on top of Vail mountain. They deserve all 5 stars I gave them.
---
Reviewed on

7/29/2015
Rachel H
Elite DJ & Productions made my wedding a dream come true. The decor was breath-taking, and the DJ made the night go smoothly and everyone had a blast dancing until we were kicked out! The guys at Elite DJ are professional, easy to talk to, fun, organized, and sharp! I would absolutely recommend them to anyone.
---
Reviewed on

7/28/2015
Loni H
We were a little bummed that the two DJ's that came recommended where already booked on our event date. We had to settle for Jeff... settle... Jeff was nothing short of great. We dug that their website allows you to set a playlist of sorts for Pre-Ceremony, Cocktail Hour, Dinner and Reception... of course all the special moments in between as well. You then get an opportunity to meet with the DJ and really break that ice and let them understand your vision for your event. When the day came, Jeff was in the background, going with the game plan. I've heard horror stories about DJ's going completely rouge... like I said, stuck with the game plan, but made reasonable adjustments. Our ceremony, cocktail hour and reception were all in different places and to our knowledge went off seamlessly. The selections Jeff did make were in line with our eclectic style and at the end of the night we shared a moment and laughed with him to cap a great night. We were extremely happy and Jeff and Elite DJ helped make the #AnguloWedding2015 a hit!
---
Perfect DJ for an epic dance party
Reviewed on

7/27/2015
Kathryn
We had Eric as our DJ at Mile High Station, and it was the BEST dance party ever..which was exactly what we wanted. He played a perfect mix of music that our entire guest list was able to enjoy. He was super friendly and polite and kept everything on schedule. Exactly what you want in a wedding DJ. Fantastic experience and value. Thanks Eric!
---
Reviewed on

7/21/2015
Joselyn M
Everyone we interacted with in this company was kind and helpful. Their personal website was easy and fun to use to plan the evening. Eric, our DJ, played perfect music to keep everyone on the dance floor. I'd definitely recommend them to friends!
---
Elite DJ
Reviewed on

7/20/2015
Katherine F
Elite DJ and Will were fantastic! They went above and beyond to make our day special
---
Reviewed on

7/20/2015
Libby B
We absolutely loved Elite DJ! The planning portal was extremely helpful and the team was very responsive to any questions we had. During the event, the Song selection was excellent and there were several moments where everyone in attendance was on the dance floor.
---
Reviewed on

7/12/2015
Anna H
I cannot express how thankful I am that we chose Elite DJ for our wedding in Grand Lake. Our ceremony site was outdoors and it started downpouring about an hour before the wedding so it was not an easy wedding for a DJ to navigate to say the least! Our DJ, Tasos Hernandez, did an AMAZING job of getting resourceful and making do after we switched the ceremony site last minute to get our 140 guests out of the rain. He was calm, professional, and our guests absolutely loved him. We also worked with Matt, the owner, during our planning process who was 100% responsive and available to help us achieve the wedding of our dreams. My now husband and I have also been to 2 other weddings DJ'd by Elite and as guests we both agreed they were our favorite.
---
Reviewed on

7/08/2015
Smith A
I had a difficult time deciding on a DJ and ended up going with Elite for 3 reasons - they were listed as a preferred vendor for our venue, they had reasonable fees, and I had a very persuasive introductory phone call. They promised to play the role of the MC so that a wedding day coordinator would be unnecessary, and they completely came through. We met at the office to discuss the wedding ceremony and meet face to face with our DJ, Ryan. They have an online portal where you can list all the songs you want played, which means it's impossible to complain about music selection. Ryan was very calm and organized, making the ceremony and reception run smoothly. I was extremely happy with the sound quality, professionalism, and availability of Elite DJ, and would highly recommend them.
---
Billy Beats all the way!
Reviewed on

7/02/2015
Jess L
Billy was amazing. We knew from the get go we wanted mash ups and just an amazing music selection and he delivered. We only found out that night that all of our vendors recommend him and we got him by the grace of assignment - so lucky. I would recommend Elite, and Billy to any bride or groom who wants the best.
---
Reviewed on

7/02/2015
Thomas R
Our wedding was fantastic, in large part due to Eric, our fabulous DJ from Elite DJ! We really wanted to have an awesome dance party, and Eric played an awesome set of songs that were all great to dance to, and he really got everyone out on the dance floor, which was exactly what we wanted. And he saved the night for me - at one point, the dance floor started to come apart, and I was having a moment of panic when the staff started to take the floor down, and Eric came on and said, "The good news is, you danced so hard you broke the dance floor! The better news is, you are no longer restricted by the dance floor, you can dance wherever you want!" and got everyone out dancing again. Honestly, I can't say enough great things about Eric and Elite DJ - I'm so happy we went with them!
---
Reviewed on

6/22/2015
Coree P
We celebrated our wedding on 5/30/15 in downtown Denver, and Elite DJ was one of the recommended companies from our hotel. Though we still looked at other DJs, we felt at ease with how professional, organized, and helpful they were in planning our event. They listened to all of our suggestions and concerns and helped us completely customize the experience. Yan, one of the representatives, was great at answering our questions and helping us make our reservation. Luckily, we were able to work with Tasos as our DJ. He was friendly, patient with our requests, and really wanted us to have the most amazing day ever. His passion in music and skill as a DJ made us feel very comfortable. Leading up to the wedding, Tasos made himself available to answer questions and helped accommodate some custom requests (which was super awesome). On our wedding day, Tasos worked closely with our wedding coordinator and photographer to make sure everything flowed perfectly. He approached us when he received suggestions from other wedding guests and made sure we were ok with them. He really went above and beyond what we were expecting. …And the Music! Tasos was awesome, and we kept getting comments from all of our guests about how great he was. They loved his music selection and were amazed that he was able to keep people dancing on the dance floor all night! After many months of planning, it was so nice to hear that our guests were happy with everything!
---
Reviewed on

6/10/2015
M L
We hired Josh from Elite DJ and he was fantastic! Super professional, and totally on point for the whole night. Loved his song selections. We had an amazing time! Thank you!
---
Reviewed on

6/10/2015
Melissa V
Elite DJ was a great choice for our wedding! We worked with both Rob and Jeff for our wedding, and they were both extremely helpful and organized during the planning process. During our reception, Jeff kept our wedding on track and well paced, giving us time to enjoy each piece of the evening. Our guests were out on the dance floor all night enjoying the tunes that Jeff selected. I would highly recommend Elite!!
---
Reviewed on

6/04/2015
Rachel H
So many of our wedding guests have been telling me (one month later!) how great the music was at our wedding. Rob and the Elite team did such a great job! I felt very comfortable with letting them guide the show musically, but they were also so open to our weird musical choices as well. We also asked Elite to string bistro lights in our venue and it really tied the whole room together. We really couldn't be more pleased with our choice! I only wish I could have danced more.
---
Reviewed on

6/02/2015
Connie K
When planning a wedding, any bride knows how stressful certain parts of the process can be. Any kind of help or ease in the process is cause for celebration! I felt like this with Elite. The music was the last thing I was worried about on my perfectly blissful day, thanks to Elite DJ and Tasos in particular. I just wish it could have lasted forever!
---
Great DJ
Reviewed on

5/30/2015
Lindsay G
I used Elite DJ for my wedding and they were great! My sister also used them for her wedding. We had 2 different DJ's and they both did a wonderful job. They are very professional and fun to work with!
---
Reviewed on

5/28/2015
Kait C
We were lucky enough to walk away from our wedding pleased with the majority of our vendors - but Billy at Elite DJ definitely stole the show. We have received SO many compliments on our DJ, and he seriously made our day/night so perfect. He listened to all of my requests and needs, was so polite and fun, and totally read the crowd that we had on the dance floor. I couldn't be more grateful for him.
---
Reviewed on

5/28/2015
I made the BEST decision in hiring Elite DJ and Production for our wedding day! Not only do they provide awesome DJ/MC services but they also provided the up-lighting, draping and GOBO logo for our wedding. The process was seamless. I was able to visit my personal account details on their website, which was amazing! I could check the details of my event, confirm all of the details, check my balance, add favorite songs, and work out my timeline. Rob set up a final consultation before my big day and was so wonderful in taking everything out with me. He offered some great advice and we worked out the perfect timeline. Jazz, our DJ and MC for the night, was fantastic! I received so many compliments! He kept the night on track and really made our day special. Elite DJ and Production comes highly recommended! What a wonderful group of professionals! Thank you all for making our wedding day so special. We are so very appreciative! - Katie (Matheson) Marshall
---
Reviewed on

5/05/2015
Dawn R
Elite DJ and Tasos were in my top two favorite vendors to work with. As a bride, you want the process to be as smooth as possible from start to finish. A lot of planning and communication goes into the work of a wedding, and having a vendor that is easy, responsive and most importantly caring makes planning the wedding more fun, and less stressful. Tasos out did my expectations. He was polite, professional, and his MC Skills were phenomenal. We had a couple hiccups, and our guests never knew because of his cadence and demeanor as he was announcing and MC'ing. Tasos also was fun! He kept the dance floor FULL all night long. I appreciate the fact he LISTENED to me before the wedding, and really provided what I was looking for during the reception. I couldn't be happier with the outcome, and HIGHLY recommend Elite DJ, and Tasos. Once again, one of my top two favorite vendors. Your work is appreciated and I am so glad I choose Elite DJ to work my wedding!! Thank you from the bottom of my heart - Dawn (Ross) Hager 5/2/15
---
Reviewed on

5/05/2015
Jessica B
Eric made our wedding reception a hit! Everyone was having a great time and I got so many compliments during and after on how great the music was. They were very attentive to what we wanted (and especially what we didn't want) and made everything feel very uniquely us. Many thanks to Eric, Billy and the whole Elite team. I would recommend that everyone use Elite DJ!!
---
Good but not as great as advertised . . .
Reviewed on

4/04/2015
Meagan C
Overall our whole wedding went amazingly! The DJ did a good job making sure all of the major songs were correct and helped make announcements, etc. They also faded out the remainder of our first dance song, which was choreographed just at the right time. We did have a few complaints though: 1. The DJ only played one out of the three dedication songs so we didn't get to dance to two key songs that we really wanted to dance to other than our first dance song. 2. The DJ started the garter toss song/event when the groom wasn't even in the room. 3. We had to ask the DJ to play our last dance song, which was also very special to us because he was starting to just send people outside for the sendoff without playing that song. 4. We had about 25 must play songs but instead of playing all of them he had replaced about 8 with songs that we really didn't like, especially towards the start of the dancing portion. The DJ did well for our wedding despite these things, I just feel that they didn't turn out to be quite as great as advertised. Just make sure to send an extra email explaining which songs are truly must play and to only play off the must play list (unless songs are requested by guests) because the reception goes much faster than you would expect!
---
Send Message