Home

ELITE STUDIOS
About this Vendor
Elite Studios - Finest Photography for Your Day
Photography is our passion. Our Work speaks of Love, Romance and the Beauty of Weddings. Our clients appreciate our passion for Artistic perceptions with hint of Old Vintage Glamour and Modern charm. We are honored to meet Bridal couples looking for something Unique - we would love to meet you.
Details
Digital Files, Wedding Albums, Second Shooter Available
Contact Info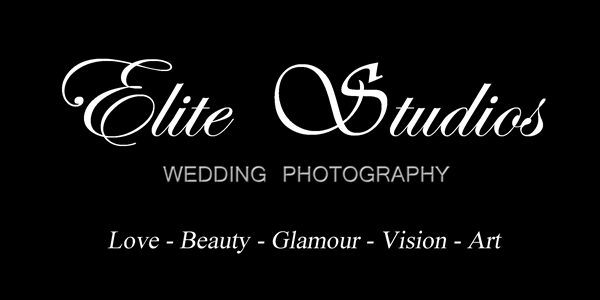 Tulsa, OK
Serving all of Oklahoma
Amazing work!
Reviewed on

10/11/2013
Lis V
Tina and Vaughn shot our engagement and our wedding photos. They did a great job throughout our ceremony and reception. Both are extremely personable and really know how to capture priceless moments. Not only did they take amazing photos but were also wonderful people to share our day with. They kept us calm throughout the event and helped us focus on what was truly important. We received both our engagement and wedding photos extremely fast after the event and the quality was impeccable! I will undoubtedly be calling them again for maternity and baby photos.
---
Great service & Amazing Photos
Reviewed on

9/12/2013
Amanda B
You will really get the BEST with the Elite Studios. Upon signing with them we got FREE Engagement Session – the session and the photos were amazing. We knew we made the right choice. Their work is absolutely beautiful! We got so many compliments on our wedding and engagement photos. Our pictures are unique, elegant and really timeless! We feel that Elite Studios really captured the day and every time I look at the pictures it brings me back. In addition to that they are professional and dependable – really great service. The price is also very affordable and we were receiving photos the next day via e-mail. They were really quick, we got the CD and the Album in 3 weeks! Thank you Elite Studios – you will be HIGHTLY RECOMMENDED !!!
---
Wonderful Experience
Reviewed on

9/11/2013
Natalie B
Our experience with Elite Studios was wonderful. From the moment we met them we knew they were going to be the ones to capture our special day. We became friends with them from the beginning and continue to keep in touch. Our engagement/wedding photos came out great! Not only do we receive so many compliments on our photos, but also on our wedding album. They created the most beautiful Wedding Album for us. They are all about making their clients happy!
---
Reviewed on

5/31/2015
Tiffany F
I made a simple request to have them photograph our engagement and wedding but to do photos of us with our family instead of those of myself and the groom alone. This is because we want a family friend to do these photos after the wedding (because they are not available the day of), for sentimental reasons. I would understand someone saying that they don't do this, but I received the rudest email response saying that those are the "most important" photos, among other things. I would argue that our actual WEDDING photos are the most important to us. Atrocious customer service. This is the first vendor to make me feel like crying. I would never do business with people like this. "Elite" is an appropriate description for their attitude.
---
Happy Mother of the bride!!
Reviewed on

3/23/2015
As the mother of the bride, I cannot stop looking at my daughter's wedding photo album! Every photo is so good and I just cannot believe how Tina and Vaughn managed to catch so many special moments of that night on camera!! Moments that I didn't even know were going on at the time but moments that warm my heart each and every time I look at the album. I highly recommend Elite Studios if you want photographers that are true professionals that go out of there way to capture all the special moments that you will remember every time you look at your album!!
---
Wonderful!!!
Reviewed on

1/24/2015
Tina and Vaughn are amazing! We got wonderful pictures and are completely happy. They actually take the time to get to know you and make your sessions feel personal. It was wonderful to work with people that listen to what you want but also offer their professional opinion. I would highly recommend them to anyone!
---
Amazing!!
Reviewed on

12/20/2014
Monica D
They were so great to work with, so professional, and all they promised! 5 stars!! I didn't have to worry about anything, they captured all the details so beautifully. They are a great team!
---
Bride
Reviewed on

10/30/2014
Erin D
one of my coworkers used the same photographer and her pictures were great. On my big day they were easy to work with always tried to make us look our best!! She got amazing shots throughout the whole event and the turn around was under two weeks with wonderful memories:) always easy to get in touch with too
---
Elite Studios
Reviewed on

10/28/2014
Danielle G
I absolutely loved our engagement session. Both photographers were so helpful. They work well together and came prepared and even brought props! What an incredible team! My fiance and I were nervous at first but the photo shoot ended up being so much fun! We got the pictures back literally within a week and I, my fiance and our family & friends absolutely love them. We got all the edited photographs on a flash drive to keep. Their quality is amazing! Thank you so much, Elite Studios. We cannot wait to have our pictures taken by you on our big day! :) D&R
---
"Simply the Best"
Reviewed on

10/10/2014
Dasa V
The most professional photographers yet. My bridal session was wonderful! I felt pampered, special and Elite Studios made me feel like a movie star! It is very important for a woman to feel good about herself, especially on the big day and especially in front of a camera. Both T & V are aware of that and treat everyone with professionalism, understanding and a great amount of patience. I had specific images in mind and T & V ensured we got them. The end result was even better than I invisioned! I'd highly recommend Elite Studios. They will make you feel special, beautiful and the memories they capture truly reflect the mood of the happiest day in your life.
---
Amazing above and beyond work!
Reviewed on

10/05/2014
My wedding was September 6th 2014. I booked with Elite Studios over a year out and to be honest I was kind of nervous because the photographer and I didn't speak that much except through email. The week of the wedding I start making last minute calls and get everything prepared! The big day comes and we were going to get married outside and it's raining. I just keep thinking "Oh no what are we going to do about pictures?" This photographer is absolutely amazing! She came up with the most amazing ideas to create the most beautiful pictures I have ever seen in my life! If you would love to see how talented they are go into their website and our wedding album is on there Kadee and Derrick Dunn. You won't be disappointed if you book with Elite Studios!
---
5-Star! Creative, Modern, Elegant
Reviewed on

9/21/2014
Amanda S
We got 2 great photographers for extremely reasonable price with NO time limit. We really loved their portfolio when we first saw it. But when we saw our Engagement photos, we were completely sold! (BTW, they offer free Engagement session with the photos). What an Amazing Photography team! We could not be happier with our photos and our Wedding Album. Loved everything - the price, the photographers,the results. Real professionals and skilled photographers. You could tell by the way they carried themselves and their equipment. We will use them again for our family photos, and tell everyone about them who is looking for an amazing photography and great price.
---
We love Elite Studios!
Reviewed on

9/15/2014
Karen W
I have attended numerous Weddings in my lifetime, but I have not seen more impressive Photography Team than Elite Studios! Where do I start? Their work is simply AMAZING! They dress properly and treated everyone with the outmost respect and kindness. We were so proud to have them at our Wedding. At our initial meeting Tina was so genuinely interested in us, she asked us how we met, she asked about my dress…she asked all the right questions. I instantly knew, I wanted them as our Wedding Photographers. The service is impeccable and their prices are so affordable. For the same kind of photography anywhere else we would be paying $2,000-$3,000! They are great at posing and guiding to create the most beautiful and unique portraits, but at the same time their photojournalistic style during the ceremony and the reception was striking. They notice all the details and capture all the emotions. The quality of their photos are of the highest level. The editing techniques they use still preserve the photos in the most real form, they look candid, real and beautiful. They stay clear of the fray and maintain a down-to-earth professional attitude. If you are having trouble finding a photographer whose photos are aesthetically pleasing, timeless, unique, varied and affordable – look no more! Elite Studios will give you that and more. Did I mention – they give out FREE Engagement and/or Bridal session. We will definitely be back for our family portraits in the future, not to mention I will highly recommend them to everyone we know. I said it many times, Thank you again – Elite Studios!
---
Wedding photos
Reviewed on

9/14/2014
Danielle F
Overall I felt everything went great! Pictures are beautiful. There were certain things I would have liked captured in pictures that were not. Unfortunately with how hectic weddings are it is impossible to think about those moments in the setting. Also we did not get to our reception till an hour and 15 min after everyone so most people left before or right after we got there so timing was not valued like I felt it should have been. Overall I was happy with the outcome and the amount of pictures we got were amazing. I still haven't finished going through them. My only advice is make sure a family member or someone on your wedding party knows exactly what you have told the photographer you wanted so they can try to remind them or capture it theirselves :)
---
Heartfelt Thank you
Reviewed on

9/04/2014
Linda O
Elite Studios – is an amazing team of photographers! They have taken wedding photography to a completely different level. We loved our free Engagement and Bridal sessions. That was such a great thing they do for their couples. Their imagination is incredible and our photos are so beautiful and heartfelt. A story is told in every photo. Every time we look at our Wedding Album, we are transformed right back to our special day. Elite Studios takes such a great care with every step of the process and they truly care about their work and their clients. We felt special and hiring them was the best decision we have made. We will happily recommend them to anyone that is looking for a great photography. We will be scheduling our maternity session with them very soon.
---
Sinor Wedding
Reviewed on

8/13/2014
Drew M
Tina and Vaughn, I just wanted to write and tell you how much I appreciate your work before, during and after my son's wedding on May 25, 2014. You were so friendly and accommodating to our schedule and wishes. The posed and candid shots are amazing! We were sold on your work when you did our family photos in November 2014, and we are looking forward to more opportunities to have you photograph our growing family. Thank you so much, Cheri Sinor
---
Excellent Photography
Reviewed on

5/26/2014
NaChrisha C
I loved working with Tina @ Elite Studios, she is very passionate about her work. She made sure that she captured the two most important people in the wedding the Bride and Groom. Our families and friends were very impressed with the photos as were we. My husband and I are very satisfied customers and would recommended Elite Studios!!
---
Review for Elite Studios-Tina & Vaughn
Reviewed on

11/22/2013
Nysheah B
My husband and I are so ecstatic about our photos. We did our engagement pictures, bridal photos, and wedding photos with Tina and her husband Vaughn. They are an amazing team. Tina and Vaughn are so creative and imaginative. They both have an eye for photography. We absolutely love our photos. They were great to work with. We have officially chosen them as our family photographers and would recommend them to everyone. One day when we decide to have children we want Tina and Von to capture our families special moments. They are excellent photographers and wonderful people. -Nysheah & Jonathan
---
Amazing job
Reviewed on

11/03/2013
Lindsey H
The two photographers were very skilled and talented. The photos turned out very good. Tina and Vaughn were patient and kind. They were amazing.
---
Best Wedding Photographers!
Reviewed on

10/30/2013
Wendy C
Vaughn & Natalie are amazing! They are so professional and very timely! She had several pictures for me to look at less than 24 hours after my wedding! The pictures are everything I could have imagined. I had my album and disc of my pictures within 2 weeks of my wedding. I found Vaughn and Natalie after having to fire my previous photographer and I am so grateful I had to get a new photographer. It was all in the timing. They were a perfect match for us. Their prices are very reasonable. They are very sweet and fun to work with. Even my husband enjoyed taking pictures with them and he hates taking pictures! I received several comments from family and friends about how wonderful they were and how much everyone enjoyed them. They didn't miss a thing. We have photos to treasure forever. We will definitely be using them again in the future and recommending them to all our family and friends. Thank you Natalie & Vaughn!
---
Great value and great pictures!
Reviewed on

7/23/2013
sharla l
I can't say enough good things about this photographer. We had a small intimate wedding, but Tina and her husband Vaughn treated us like royalty. One of the things I really liked is that the fee is a flat rate and not priced by the hour.They really took their time to make sure we had all the photos we wanted, and then some! Many of our pictures, though posed, turned out as if they were candid shots of perfect moments. A beautiful custom album is part of the package price, too. I also booked Tina for a boudior session, and my husband and I were both very pleased with the results. :)
---
Wonderful and amazingly affordable
Reviewed on

6/04/2013
Nichole B
Tina and her husband (the second photographer) started the day with us at 1pm and didn't leave until 10pm. They have one single fee no matter the hours they spend with you and are absolutely wonderful. They are so kind and you hardly notice they are there. She captured so many special moments of my day, and it didn't cost me an arm and a leg to do so. Also, I had a few pictures from the wedding by the time I woke up the next morning!
---
Thank You!
Reviewed on

5/14/2013
Ashley F
Martina, From our hearts, we want to THANK YOU! We appreciate your photography, professionalism, friendliness and your word. Our photos are wonderful, unique, and will FOREVER remind us of our PERFECT DAY!! With Love, Michael & Ashley Proctor
---
Send Message