Home

Elle Audrey New York
About this Vendor
Detailed Planning & Creative Design
Elle Audrey New York is a chic, stylish and modern wedding and event planning company serving fabulous clients in the New York, NY and beyond. Since opening Elle Audrey in 2010, I've fell passionately in love with planning events and playing a huge role in one of the biggest days of my client's lives. I'm an absolute believer of gorgeous flowers, details and anything sweet & yummy. I also believe that every event deserves to be custom, different and just as unique as you are. From intimate celebrations in a city loft, to weddings on a farm set under the stars, to over the top glam with enough sparkle to light the city, our professional team brings a fresh and creative approach to the design and planning process.
Details
Engagement Party, Getting Engaged, Honeymoon, After Party, Bachelor Party, Bachelorette Party, Bridal Luncheon, Bridal Shower, Rehearsal Dinner, Welcome Party, Rehearsals + Parties, Ceremony, Cocktail Hour, Day After Brunch, Reception, Rehearsal, Wedding
Destination Wedding Packages, Destination Wedding Planning, Destination Weddings, A la Carte Wedding Planning, Budgeting, Day-Of Coordination, Full Service Wedding Planning, Honeymoon Planning, RSVP Tracking, Se Habla Español, Wedding Website, Planning
Contact Info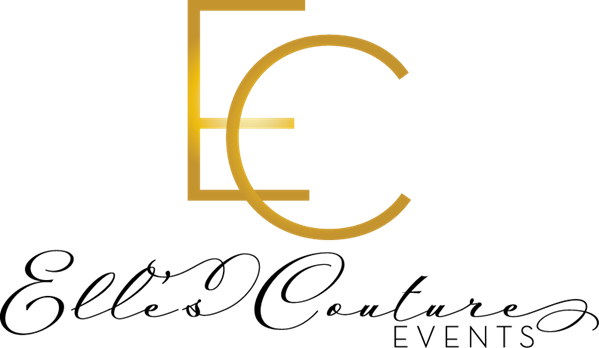 Reviewed on

9/21/2016
Aundree B
All we can say to Lauren is thank you thank you thank you!! Lauren and her team were able to provide my wife and I with the wedding of our dreams. Even with our crazy work schedules, Lauren was able to always make herself available and adjust to address all of our concerns and... Read More needs. Her expertise and connections with great vendors made the planning process so much easier on our end. Most importantly the feeling of walking into the reception and seeing my wife's vision of her dream wedding actually come to life was the best feeling in the world! With all the moving parts involved on the day of the wedding, Lauren and her team did a great job of keeping everything on track and made sure my wife didn't have to worry/stress about anything. From our first meeting with Lauren we knew it was a no brainer to have her plan our wedding. She immediately treated us as a top priority and we felt as if we knew her for years just from our first interaction. A lot of her suggestions and direction showed her desire to make our wedding unique and OURS. The wedding and reception were both able to capture and embody the love and personality of my wife and I. We really couldn't have asked for anything more! Thank you so much Elle's Couture Events for literally making dreams come true!
---
Reviewed on

7/30/2017
Sharonda M
Working with Elle's Couture Events for my destination wedding was a bride's dream come true! Planning a wedding in another country is no simple feat, but Lauren made it look so easy. I loved my destination resort venue, however I did not want a "wedding in a box". After... Read More contacting Lauren with just a little over 30 days until my wedding date, she designed and took over every stunning detail. She inspired endless opportunities and I fell in love moments after meeting her. Once we got started, she didn't miss a beat. With time not in our side, her passion and dedication executed a wedding far beyond what I could ever imagine. The result was the most gorgeous, elegant , and memorable wedding Jamaica has seen to date. Upon entering into our reception room reveal, my husband and I were in complete awe. It is true! Lauren is a superstar and an extremely talented wedding planner. This is complimented by her ability to make her bride feel uniquely special, as though you are her only client. This made me love her even that much more. Lauren also has an equally awesome support team. Ayanna, her assistant is an absolute angel and never left my side on my wedding day. Overall, Elle's Couture Events is an exceptional company to work with. My only regret is not finding and hiring them sooner. I highly recommend Lauren to any couple wishing to have a completely happy wedding planning experience.
---
Reviewed on

4/05/2017
Adaku N
Lauren elevated my wedding to celebrity status. I only had about 10 weeks to plan and through her coordination and incredible attention to detail, I literally showed up to meet the vendors and approved everything on the spot. The design concept will never be duplicated. She got... Read More my style and even though the wedding was almost 6 months ago, everyone that sees my husband and I are still talking about all the wonderful details. Thank you Lauren, you are the best. See you for the next big event.
---
Reviewed on

1/27/2017
Cyndy J
There aren't enough stars to express how amazing it was to partner with Elles Couture Events when planning our fall wedding. I found Lauren and her team to be exceedingly creative and thoughtful. They took the time to really LISTEN to what my (now) husband and I wanted for our... Read More dream wedding. Not only did they capture what we wanted, they EXCEEDED it. It has been several months since the day of our wedding, and yet I am still spinning with joy and receiving endless compliments regarding how smoothly the day ran and how beautiful the decor was. Lauren and Elle's Couture Events will plan EVERY major event of my life. Of that, I'm sure. The best part, the amazing icing on the cake, Lauren and her team aren't just service providers. They are family and close friends. What a blessing to have the wisdom to choose "Elle" and her girls!!!
---
Reviewed on

12/27/2016
Tiffany J
Thank you Thank you!! My (now) husband and I hired Lauren as our month-of coordinator for our October wedding. Without a doubt, Lauren and her team truly made our wedding vision come true. It was everything that I dreamed it would be, a gorgeous, joyful celebration with family... Read More and friends. Our guests noted that it was the best wedding they've ever been to! Lauren and her team were attentive, resourceful and accessible for both the big and small issues. They were patient, flexible to last minute changes, new ideas and daily emails from an over-anxious bride! Lauren's rolodex of vendors was so critical to executing our amazing day. She made sure we had the best photographer, videographer, flowers, décor etc that worked within our budget. There are not enough words to express how grateful we are for Elle's Couture being part of our special day.
---
Reviewed on

9/23/2016
Dottie D
Working with Lauren and her team has been amazing. I do not think I could have had the wedding I had without her! Her knowledge for what she does plus her connections to awesome vendors are second to none! From helping us find our wedding location to the personal touches that... Read More made our wedding amazing, she covered it all! We got married a month ago and our guest are still raving about the ceremony, reception and cocktail hour!
---
Reviewed on

8/18/2016
rachael T
Excellent Excellent Excellent... Elle's Couture Events delivered beyond my expectations. They were so detailed... Nothing was left undone. I must say once you have an encounter with them... You become family. My wedding was spectacular... Lauren and her Team did make my... Read More wedding day a day that myself, my family and guest an unforgettable experience . I love them.
---
Reviewed on

1/09/2016
I don't even know where to begin in describing how grateful we are for the Elle's Couture Events team. We hired Lauren 10 months into wedding planning and 7 months before our big day and we wished we hired her from the beginning. My husband and I couldn't have been more pleased... Read More with Lauren and her team for pulling off an amazing wedding. Elle's Couture Events took care of every detail for our 208 guests wedding. We had our wedding at a country club on Long Island, and the logistics, particularly our poolside ceremony location, were handled effortlessly by Lauren and her staff. Our decision to utilize the pool as our wedding backdrop instead of the traditional gazebo, proved to be an excellent decision. Lauren also attended cake tastings and vendor walkthroughs with us, and helped to make our vision of a classic wedding with modern/glam touches come to life. She offered stellar vendor recommendations for everything from linen rentals to the band. She answered my questions about wedding etiquette, and took charge of the ceremony, rehearsal and wedding day timelines, allowing our families to just enjoy the day. Even with an unfortunate passing of her close family member, Lauren remained a true professional. Lauren's assistance alone on the week leading up to my wedding makes her and her staff worth every single penny. There were so many little things that Lauren and her staff did on the day-of (and I'm sure my bridesmaids were glad I didn't have to delegate those tasks to them either!) Lauren and her team handled day of issues in a professional way keeping my husband and I at ease. ECE works hard for you and will really make you feel special and like royalty. I HIGHLY recommend Lauren and the entire Elle's Couture Events team.
---
Reviewed on

1/01/2016
Marilyn B
Choosing Elle's Couture was the best decision we made. Lauren took my weeding to a entirely different level. Every detail was absolutely perfect and our wedding was the BEST!!! Our guests are literally begging us to have a party every year. But the best part about choosing... Read More Lauren was that I made a friend. I called her at any time, she came over and we worked throughout the evening getting things done. She is AWESOME!!!
---
Reviewed on

12/28/2015
Dominique
If I did not have Lauren as my wedding planner I DONT know what I would of done on my wedding day. There is NO way my planning process and wedding day would have went smoothly without Lauren. She handled every obstacle with style, grace, and most of all Professionally. I was a... Read More person who doubted that I would of needed a wedding planner and boy was I wrong. Everything was executed flawlessly because of Elle couture events. Lauren attended all of my vendor meetings, she sent me a detail description of my day, kept me calm the day of my Weddinng, and the list goes onnnnn and onnnnn!!!! Thank you Elle's couture events for making 7-9-15 the best day of my life. You will forever be apart of my story! 💜💜💜
---
Reviewed on

12/25/2015
Dayna B
Lauren and the Elle Couture Girls were game changers for our wedding. Although we were getting married in Brooklyn, my now husband and I live in Florida. Lauren was able to jump right in and save the day when my previous venue (Deity) became less than helpful 2 months into the... Read More planning process. She was able to set up meetings during our two visits to NY from flowers to catering to invitations. When the day of the wedding finally arrived I wasn't feeling well. My lady in waiting took very good care of me, making me tea and did her best to calm down my mother. When we reached the venue (W Loft) we were amazed! Everything was gorgeous! The layout, the linens and all of the little surprises she managed to keep from me made everything perfect! Guests are still talking about our wedding. We wanted a Brooklyn wedding with flair and that's exactly what the Elle's Couture team provided. Her vendors are all extremely professional and nice. Everyone from the baker to the videographer were top notch. The Elle Couture team have the patience that cannot be matched. Any concern was addressed and we are so very happy to have come across Lauren and her team. We recommend her highly to anyone planning their wedding. She will take your vision to another level!
---
Reviewed on

12/17/2015
Sabine J
When I say I disliked the wedding planning process, that is an understatement. A couple of months out I was referred to Lauren Beamon at Elle's Couture Events. Besides picking my groom, that was the best decision I could have made! Lauren and her team were PHENOMENAL!!! I was a... Read More difficult bride. I didn't want to look at one more vendor, one more napkin. Lauren was gentle but firm and she helped me pick out my last vendors and added touches that made the day come together. She was available to me whenever I had questions and she met me at my home due to my crazy schedule. Honorable mention goes to Judlyne for taking care of me during my prep and transportation. The Elle's team removed all stress from us on that day and we were able to enjoy our wedding! I really can't say enough about the team. My girlfriend also had a spectacular wedding that Elle's Couture Events did the planning for. It looked like a million dollar wedding! Hire them!! You will not be disappointed!
---
Lauren Rocks!
Reviewed on

1/19/2015
Melissa C
Lauren did a fantastic job as our day-of-coordinator! We reached out to her only a couple of months before our New Year's Eve wedding because we realized we really needed some help for the day of the wedding and it was the best decision we made in the whole planning process!... Read More Lauren was extremely responsive and resourceful and she has a joyful personality that was so awesome to be around during the stress of wedding planning. Lauren helped us find a last minute vendor, and she and her assistant set up the entire wedding space and made sure the night went smoothly (including helping us DJ our own wedding on iPads). We had a tough issue at the last minute with a guest with a broken foot at a venue with staircases and no elevator, and Lauren did an awesome job of rolling with the punches and helping us adjust our timeline and logistics to make sure that everything went smoothly. She really allowed us and our families to let go of the details and enjoy the night, and that was invaluable.
---
Meet The Owner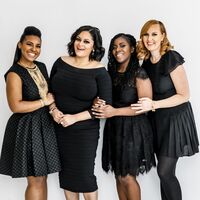 Elle Audrey New York
Elle Audrey New York is your got team for all things weddings! We create weddings distinctively designed with you in mind. From intimate celebrations in a city loft, to weddings on a farm set under the stars, to over the top glam with enough sparkle to light the city, our professional team brings a fresh and creative approach to the design and planning process. Our planners work with you from start to finish, every step of the way ensuring an unimaginable experience Who said events or weddings should be boring, stuffy or stressful.. Give us a call we can wait to meet you!