Home

Embeau Onsite/Mobile Hair and Make-Up
About this Vendor
Customized Beauty
What's your vision for your wedding day? Your hair and make-up is a huge part of the overall look of your wedding, and I LOVE helping brides customize something that's unique, timeless, and beautiful.
Details
Beauty Group Bookings, Hair + Makeup Trials Available, Hair Stylists, Airbrushed Makeup, Eyelash Extensions, Makeup, Makeup Artists, On-Site Hair + Makeup, Beauty

Contact Info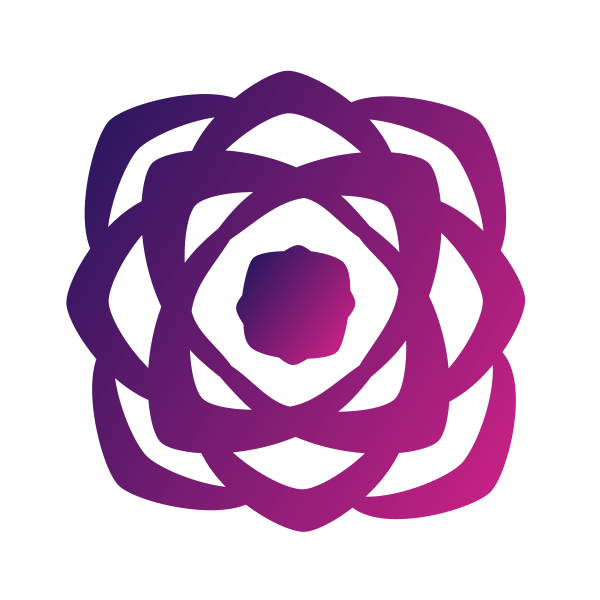 Reviewed on

3/08/2017
Brit B
Embeau provided hair and makeup services for me and my bridesmaids on my big day, and we had a perfect wedding experience! Stephanie is an amazing combination of creative artist, supportive friend, and detail-oriented and responsive businesswoman. As a less-than-traditional... Read More bride, we used my trial run to explore unique ideas for my hair and makeup. The final look we collaborated on was exactly what I envisioned. Knowing that she would be able to recreate it perfectly on my big day was one less thing to worry about! Stephanie also assisted me with finalizing the day-of schedule, ensuring that we would have just the right amount of time to get everyone ready without feeling rushed. She was a warm, calm, grounded presence – which was especially important amid the rush of family, friends, and vendors arriving. I was so grateful to be in her capable hands, and I would highly recommend Embeau for brides who are looking for beauty services on their wedding day. Getting ready with Stephanie was a true joy – I looked and felt beautiful, connected, supported, and so excited to celebrate a day of love!
---
Reviewed on

2/05/2017
TRACY W
Stephanie/Embeau helped to make my wedding day absolutely perfect! She not only made ME feel as beautiful as I could feel but also my mom, my mother-in-law, my bridesmaids and my junior bridesmaid. From the start, Stephanie was very patient, communicative, insightful and... Read More helpful. She listened to what my visions were and made them come to life as well as giving me a "trial run" with my hair and makeup prior to the big day. Stephanie is sweet, calming, prompt, organized and such a talented artist in her field. She made all of us feel so special and was able to capture and bring to life each of our individual and unique visions for my wedding day. She was able to make each one of us (with our different styles) look like a more beautiful version of ourselves! We all felt so special! Zero stress and amazing talent made for a picture perfect day full of many compliments and feeling the most beautiful I have ever felt! I would highly recommend Stephanie/Embeau for your special event!
---
Reviewed on

3/30/2018
I was lucky enough to get referred to Stephanie at Embeau for my wedding hair! She is amazing to work with and extremely accommodating! She made me, my wedding party and my mother look flawless. Thank you Stephanie!
---
Reviewed on

3/26/2018
Jessica K
Stephanie did my wedding hair and makeup. She did an incredible job -- I felt beautiful! Everything help up perfectly despite it being windy outside (and despite me being a happy emotional mess). So glad I went with Embeau, and I'd highly recommend her to other brides!
---
Reviewed on

12/12/2017
Izzy P
We had our wedding this past September, and let me tell you I was SO glad I went with Embeau for my hair and makeup! It ended up being a 90+ degree day in late September, and of course it was humid - yikes! I was really worried about how my hair and make up would stay... Read More throughout the day, especially since our ceremony was outside and I have naturally curly hair that seems to do its own thing with the slightest humidity! I was planning on wearing my hair down but given the weather, we made a day of decision to put it up. Stephanie was super flexible and made me feel comfortable with this decision on the day of the wedding - and I ended up loving my up do! All of my bridesmaids, my mom, mother- in-law, sisters-in-law, niece, and a good friend who did a reading for us had hair and/or makeup done and they all loved their looks! Stephanie was super flexible in accommodating what each person wanted (e.g. light makeup). All of our looks lasted throughout the entire day! Thank you, Embeau!!
---
Reviewed on

8/09/2017
Suzanne G
Stephanie and her partner were amazing!!! She is not only a stylist and artist, she was an amazing and supportive for me and my entire bridal party. She went above and beyond the call of duty and did all the little extra things to help make my day special. Thank you... Read More Stephanie!!
---
Reviewed on

5/25/2017
Aly S
Working with Stephanie is a dream! She is immensely talented, professional and enthusiastic. from the first email exchange to the big day. The convenient in-home test run made me feel prepared and calm - and we had tons of fun! Stephanie's execution of my vision for hair and... Read More makeup was perfect. She nailed it, 100%. I am beyond thrilled she was part of our special day. My bridal party and family loved working with her, too. So much fun!
---
Reviewed on

3/15/2017
kelli i
Stephanie did hair for me, my mother in law, mother plus 6 bridesmaids as well as my makeup for my wedding. She was patients, understanding and willing to work with whatever I had envisioned. She offered her professional opinion on choices when I was unsure of what I wanted.... Read More She was timely, efficient and professional. She helped the morning of my wedding day go smoothly and helped me to remain calm! I would highly recommend her for all your hair and beauty needs!
---
Reviewed on

3/10/2017
Melissa S
Stephanie and her team made me, my bridal party, and my mother/mother-in-law beautiful for my wedding. They came on site early in the morning to do hair and make-up for all eight of us and everyone was thrilled with their look. Stephanie took tremendous time and care into... Read More helping me decide what my wedding look would be and I absolutely loved it! Doing a full hair and makeup "dry run" before the wedding was wonderful. Seeing exactly what I would look like on my big day put me at ease and helped me enjoy the morning with my friends and family. Stephanie also did my hair and make-up for our winter engagement photos and they turned out absolutely amazing. I highly recommend Stephanie!
---
Reviewed on

3/05/2017
Hannah G
Embeau mastermind Stephanie conceived and executed an absolutely exquisite beauty aesthetic for my friend Brit's wedding. The bride was so stunning, and her hair - cut, colored, and styled by Steph - not only fit Brit's personality perfectly, but managed to be chic, edgy, and... Read More still somehow timelessly beautiful. The makeup that Steph did on Brit and the bridesmaids was flawless - the bride was the glowing centerpiece, and all of us bridesmaids felt glamorous and confident as we stood up in support of our dear friend on the happiest day of her life! Steph turned out PERFECTION in an efficient, cheerful way, making the wedding beautiful and EVERYONE'S day a more pleasant experience! Thank you, Embeau!
---
Reviewed on

2/28/2017
Elizabeth Q
I would highly recommend Embeau to any bride / bridal party! Stephanie did a fantastic job bringing my entire bridal parties hair & make-up to life for our Minneapolis winter wedding. I am a very green / natural focused woman, and I was ecstatic to be using Aveda products that I... Read More knew wouldn't cause any issues on my big day. I received so many compliments the day of! Seriously do not have enough great things to say about Embeau!
---
Reviewed on

2/22/2017
Ali C
Stephanie is the best of the best!!! She came on site to do my hair and makeup the week of my wedding for the big day and all the other festivities. Not only did she make me so beautiful but helped me stay calm and relaxed so I could enjoy my time with everyone that came to... Read More celebrate with me. Stephanie is such a kind, calm and and loving person, I enjoyed spending time with her and felt so taken care of!!!
---
Reviewed on

1/31/2017
Sheri G
She took the basic idea of a hairstyle I wanted and created her own version. I received so many compliments and my hair lasted for the entire ceremony and reception
---
Reviewed on

1/25/2017
Gayle W
I had two weddings this past fall and was lucky to have Stephany do my hair and makeup for both. I had two very different weddings and she gave me two very different and beautiful looks. My review however is not about me it is about my oldest sister. My sister gives everything... Read More to everybody and never does anything for herself. She has gone through some hard times and I wanted to do something nice for just her. The look on my sisters face was something I had not witnessed in a very long time. She looked happy, beautiful, and self confident. This is when I realized that Stephany not only makes you beautiful on the outside, but helps you realize how beautiful you are on the inside. My sister left me that night with a smile I will cherish forever, for that I will be forever grateful. Stephany you have a gift, I am grateful that you shared that gift with myself and my family. Thank You!!!!
---
Reviewed on

1/18/2017
Laura A
It was such a pleasure to work with Stephanie. She was a true professional. We had a 100 degree wedding day and an outdoor venue. I was so worried my makeup would melt and my hair would frizz. Stephanie made me feel comfortable and her reassurance relaxed me. Her creativity was... Read More exciting and her experience really shined when I realized how she can truly bring out the beauty in you. My hair and makeup were and stayed perfect all day!
---
Meet The Owner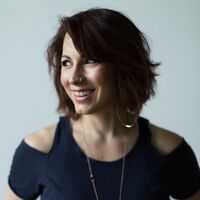 Stephanie Domrose
Hi! I'm Stephanie, the owner of Embeau. I've coiffed hair and glam-ed up faces for over one-hundred weddings in my ten-plus years in the business. Embeau is my latest project and it stands for empowerment through beauty. My personal journey has led me to reflect the beauty I see in others out to the world because we all have something really unique and wonderful to share! I spend my free time cuddling with my kitten, sweating at Alchemy, and planning my next adventure.