Home

Emerald City Designs, The Special Event Group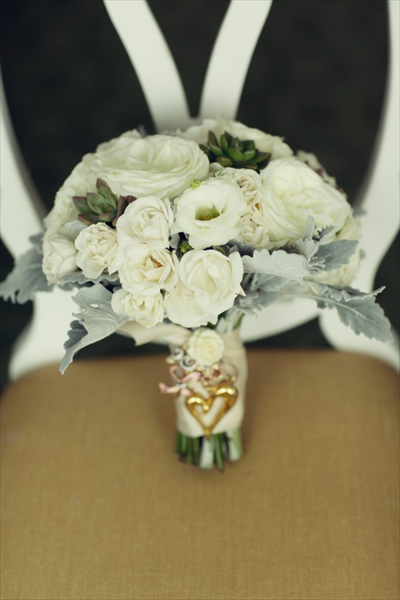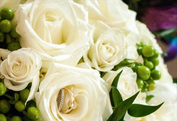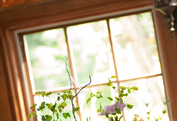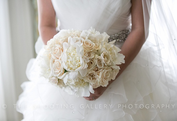 About this Vendor
Where Impression is Everything...
Emerald City Designs is committed to providing services that exceed your expectations. For your event, we will combine elegance and cutting-edge originality to complement your style and personality for your wedding day. Let us bring your visions to life.
Details
Aisle Decorations, Centerpieces, Vases, Chuppah, Decorations + Accents, Bouquet Wraps, Bouquets, Boutonnieres, Flower Arrangements
Contact Info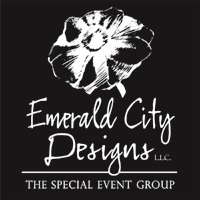 24590 N. Industrial Dr, Farmington Hills, MI
Great Flowers
Reviewed on

10/22/2013
Suzanne M
I ordered flowers for my entire bridal party, they were delivered on time and efficiently. Emerald City also did the decor for my ceremony. Everything looked great, and they picked everything up afterwards. They are a vendor you paid a little more for, but you don't need to... Read More worry about them at all. One less headache, totally worth it.
---
Amazing Service and gorgous Flowers!!
Reviewed on

6/27/2012
Renee P
we went to Emerald panicking, 5 months before our wedding after a DISASTEROUS expierence with another florist. The staff here was beyond professional, helpful and willing to help us envision our day. We ended up going a completely different direction than the other florist's... Read More design and cannot imagine our wedding any other way! We also used their referrals on our band and videographer and were very pleased. I cannot give Emerald City designs enough praise!!! Their day of coordinators were spot on as well- always at beck and call to help us with anything and were amazing at directing our day so that we could enjoy it!
---
Wonderful!
Reviewed on

5/16/2012
Amy P
Although the package that came from my venue did not quite cover everything, the staff was wonderful and knowledgeable, and precise in every detail!
---
Great place for decor & flowers
Reviewed on

6/29/2015
Jenni C
I worked with Nicole at Emerald City Designs for ceremony/reception decor & bridal party flowers. She was fantastic and made our wedding planning process so easy. She responded super quickly to emails and didn't seem bothered by my super detail oriented questions. We were trying... Read More to stay within a reasonable budget, and she never seemed condescending about that at all. I'm not really a creative type, so I had trouble putting into words what I was envisioning - but Nicole was able to understand what I wanted and bring it to life. I really liked that you could do a "table preview" where you got to see the table all set up how it would be at the reception, and make any changes you wanted at that point. It helps to see it in person. Also, they setup and breakdown EVERYTHING, so you don't have to bother a family member or your bridal party with that. Since everything is rented rather than purchased, you don't have to worry about trying to sell stuff at 1/10th of the price you paid for it. We used Emerald City because they were included with our venue package - they are more expensive than some of their competitors, so I'm not sure if I would have selected them on my own. But the cohesiveness of the look and seamlessness of the planning made the extra cost worth it!
---
So badly wanted to give a 5 star review but what happened guys :(
Reviewed on

12/24/2014
Ann G
Everyone there was great to work with and Ann was an AMAZING day of coordinator and I couldn't imagine going through the day without her. She was like a personal assistant handling everything and if I needed anything she was on top of it! I am truly truly sad though that they... Read More completely dropped the ball on my head table. I spent time designing a head table with them to stand out above the other reception tables with gold brush candles, bustled table cloth etc. It was totally missed and set up exactly the same as the reception guest tables. It wasn't even bustled at all. That table was the most important to us and when I see it in pictures it really, really bums me out. I look at that as a huge blunder for the expense and time I paid and put in. The room looked amazing the way they set everything up but I still cant get past the head table :( Total fail. I would still recommend them because I appreciated the great work otherwise, but I just cant give the 5 star review I really wanted to.
---
Elegance and Beauty
Reviewed on

10/25/2014
Anne P
My entire experience with Emerald City Designs was positive. The team at Emerald City Design was so delightful, professional, organized, helpful, and knew how to make our wedding vision possible. They went above and beyond with the wedding not only with their decor and flowers... Read More but with their delicate treatment and care for us. Flowers and place settings are such a large part of a wedding and can be very stressful, but with their wisdom and creativity, Emerald City made it so easy and no stress was involved at all. I have received numerous compliments from guests on how beautiful the flowers and table settings were, even from people i would have never expected to say anything. My mother describes our wedding as ethereal. It truly was full of perfection, elegance, and beauty because of Emerald City Designs.
---
Stunning!
Reviewed on

10/07/2014
Katelyn L
Nicole was my designer and she was amazing. She saw my vision and made it real. If I could I'd hire this company and Nicole for everything and everyone. They are the best! I never had to worry about a single thing because they were on top of it!
---
Amazing!!
Reviewed on

10/04/2014
Caitlin R
We used ECD for our flowers and day-of coordination for our July 5th Detroit wedding. We could not have been happier with the service and professionalism. The staff was so helpful and we did not have to worry about a thing the day of our wedding. In the months since our wedding,... Read More we have received so many comments about how smoothly things went for us and that our guests have never been to a better planned wedding. The flowers were GORGEOUS and lasted for a week after the ceremony. The centerpieces were perfect. They worked with us until they were exactly what we wanted. They also did our programs and helped with hotel welcome bags for guests. If you want to have a worry-free wedding day, you will not regret your choice with ECD!
---
Beautiful Flowers
Reviewed on

8/02/2014
Aly B
We used emerald city designs for our 6/28 wedding in Detroit. The venue we chose was on it's own very plain and needed a lot of floral love to really pop. We had big flower dreams with a limited budget. Emerald City was able to work with us to make the biggest impact with the... Read More budget we had. With a few money saving tips like nixing the boutonnieres and reusing bridal party bouquets as center pieces we were able to save enough to have sizable centerpieces on all our tables. They also decorated our ceremony space with runner, petals, draping, and two large arrangements at the alter. All the florals were stunning and made a huge impact on our space. We planned this event from out of state and were worried about getting exactly what we wanted since we were not able to be present for much of the planning. Nicole at emerald city did an amazing job utilizing pinterets and other online resources to help me express my vision from afar. On the day of she absolutely nailed it. The bridal party flowers were also beautiful and durable. That may be a weird descriptor but I was amazed they held up to our 3 hrs of pictures in the heat, being dropped and drug around Detroit before the ceremony, and still looked beautiful on the tables hours later. We loved ECD and would definitely recommend them!
---
Beautiful flowers
Reviewed on

7/15/2014
Mandy S
Our flowers were gorgeous and exactly what I wanted. The staff was helpful. I used Emerald city Designs because it was a package deal with my venue. We had to purchase 3 bridesmaid bouquets, 4 boutonnieres, and 2 corsages that weren't included and it came to well over $500.
---
My flowers did not last for photos
Reviewed on

6/24/2013
Megan C
While I do believe they do exceptional work and was very impressed at my initial meeting, I was disappointed when my vision was not executed properly. Two weeks before my wedding, I submitted my final payment. After that date, I wrote my contact person, Nicole, asking to... Read More change a few of the table arrangements to accommodate cancelled guests. I did not even receive the courtesy of a response. Also, my wedding coordinator had made several attempts to reach Emerald City Designs to arrange floral delivery and set-up times, but again, received no response. The day of my wedding, my mother's corsage died before pictures even began. My now husbands boutonniere was brown before photos began. Also, my bridesmaids bouquets, which were hydrangeas, didn't even last to make it to cocktail hour. I was also informed later, embarrassingly, by a few of my guests that my center pieces had wilted flowers and the hydrangea did not appear to as "fresh" as they should have. I felt as though once my balance was paid in full, I was no longer important and I received any flowers they had lying around and not the beautiful full arrangements I had viewed at my table preview. Finally, I did not even receive a follow up from ECD letting me know I was paid in full and there had been no damage to any of their rented items. I sent Nicole and email asking for such and reviewed a one-sentence response stating it was paid in full and would this be sufficient.
---
Good
Reviewed on

5/15/2012
Jessica M
I had a good experience with them. They are pretty pricy, but it was worth it because they do so many things and it was worth paying for less stress on my own. Their office and showroom are amazing and they have plenty of options to choose from. They really know what they're... Read More doing. My bouquet fell apart halfway through the day, which was upsetting but that's the only complaint on my part.
---
Wedding Flowers
Reviewed on

4/18/2012
Christy C
Everything ECD was AMAZING - I would highly recommend them.
---
Made my dreams come true!
Reviewed on

1/26/2012
Sarah M
I am so happy to have contacted Emerald City Designs for my wedding planning. Nicole B. and the whole staff worked seamlessly with my venue and created an event like no other. We got married on NYE, and the staff stayed to break down the ceremony space and create an beautiful... Read More lounge area. I could have asked for nothing more! Oh, and the staitonary was impeccable!!! Thank you a million times!!
---
Speechless
Reviewed on

9/30/2011
Lindsay F
All I can say is THANK YOU! I used ECD for my shower at the Royal Park Hotel conservatory and my wedding at the Royal Park Hotel ballroom. Both events are still being raved about. my shower was beautiful but my wedding was what left me speechless. Nicole is the best. I spoke... Read More with her and expressed my specific vision for my wedding florals and rentals and she was very encouraging and full of her own ideas. Bottom line is that the decor at my wedding was exactly what I wanted. The decor over the dancefloor was very unique, a combination of branches, crystals with open roses hanging from them, and glowing votive candles hanging in whimsical glass containers. I can't even describe it I just wish I could post a pic! Thanks you ECD Lindsay and Brett
---
Breathtaking!
Reviewed on

7/13/2011
Rebecca W
We worked with Nicole B. the most. She was one of the sweetest individuals we've met. She was so good about making sure every little detail was in place and that things ran smoothly the day of. She was helpful beyond words. The flowers were INCREDIBLE they took my breath away.... Read More They were absolutely perfect and how I had pictured them. They made the ceremony and reception room gorgeous. They also made our programs and they turned out wonderful too (of course)! If you can afford them I highly recommend them they will make your dreams come true and ensure a truly unforgettable day or you and all who attend.
---
Perfect!
Reviewed on

7/13/2011
Julie E
They sent pictures of the flowers for my approval earlier in the week and the flowers still blew me away on the day of. They lasted all day without a sign of wilting!
---
Extremely talented designers
Reviewed on

3/18/2011
Natasha K
I really enjoyed working with Emerald City Designs. They were extremely knowledgable and came up with some designs for my bouquet and the trellis at our wedding that were absolutely beautiful. My only real complaint is that the centerpieces they showed me ahead of time at... Read More their showroom that were supposed to be exactly what my centerpieces would look like, were more extravagant than what I ended up getting. I felt like for the price I should've had the centerpieces they showed me and not a scaled down version. Also the corsages for the moms/grandmas were very small for the price. That aside, everything was very beautiful and arrived on time and I coudn't have asked for a better bridal bouquet. I would recommend them but caution that you might get something a little different than you were expecting.
---
so beautiful!!
Reviewed on

3/06/2011
Kristen B
the planning part with ECD is so fun...they make sure your wedding turns out just the way that you have been dreaming it since you were a little girl! my bouquet was the most glorious bouquet i have ever seen!!!
---
Definitely Recommend
Reviewed on

10/14/2010
Jessica S
The entire staff was extremely friendly. David, the owner, really listens and develops a set-up that matches your needs and wants. Everything was gorgeous
---
Emerald City Designs
Reviewed on

10/06/2010
Kristin A
This was a fantastic vendor to work with. David has amazing talent. He and his staff exectued my vision that I had for my wedding with perfection. It was so nice to go to one place for EVERYTHING and ANYTHING from invitations to linen, flowers, and chairs. Its a one stop... Read More shop. Made me very at ease to know that one vendor was taking care of everything! They were very mindful of my budget as well. I would reccomend Emerald City Designs to family members and friends who are soon to Wed!
---
beautiful
Reviewed on

9/06/2010
Pamela B
so many options, they cater to your perfect image. the ballroom was beautiful the night of my wedding!
---
not worth it
Reviewed on

8/25/2010
Jessica S
I used Emerald City Designs. At the time we thought we were getting a deal because they knocked some off the price, but that also knocked out the service and the quality. We had sat down and planned out what flowers I liked and the colors I wanted, and I didn't get either in... Read More the end result. When I went in a few days before the wedding to see what they had for my centerpieces, they weren't even close to what I expected, but they said they weren't able to get the flowers I wanted, so I just said it was fine and left disappointed. I never really cared that much about the flowers for the big day anyway. My priorities were the groom, the food, the dress, and the photographer...and all of that did not disappoint! Flowers were all just filler for the pictures. Although I had some 'nice' feedback at the reception, I was not pleased with the overall look. I could have done what they did. It wasn't worth the money. They make the showrooms look so beautiful, but when it comes to returning calls, ordering the flowers they discuss with you, designing something you request, and being polite to the customers that have already paid their money, they are less than thrilling. I would never recommend them to anyone.
---
Lovely flowers
Reviewed on

8/09/2010
Courtney L
They did a very nice job on my wedding flowers. The bouquets were beautiful and everything was delivered as expected. The cost was a little over the top for what we ordered, but everything looked great.
---
Flowers
Reviewed on

8/09/2010
Julie H
They were dependable and were on time and accurate even with our last minute changes and additions
---
Send Message