Home

Enchanted Getaways
Details
Destination Wedding Planning, Destination Weddings, Honeymoon Planning, Planning
Contact Info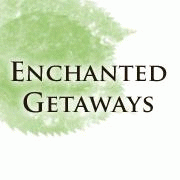 Couldn't have done it without them!
Reviewed on

2/17/2015
Amanda S
My husband and I just got back from the Jamaica where we were married surrounded by 30 of our closest friends and family. Planning a wedding is complicated, but planning a vacation with 30 other people could have really made things stressful! One of the best decisions we made... Read More throughout this entire process was working with Enchanted Getaways. Not only did they help all of our guests find the best deals for airfare, but they booked rooms for everyone at Sandals Whitehouse, communicated food allergies to the resort, got us in contact with the resort wedding planner, ensured all necessary papers were received from us on time in order to get married in Jamaica, sent out paperwork to every guest prior to the trip (along with personalized bag tags!) and kept us updated on the progress the entire time. Our guests were able to travel stress free and we were able to enjoy the months leading up to our trip because we knew all of the details were being impeccably taken care of by Bonnie and her wonderful team. I cannot recommend Enchanted Getaways highly enough for their timely communication and service. If you are getting married in an exotic location, or just going on a trip with your significant other, this is the place to come for all your travel questions and assistance planning.
---
Don't Bother, Book Your Honeymoon Yourself.
Reviewed on

10/09/2013
Stephanie
I came across Enchanted Getaways at the Twin Cities Wedding Fair. I received emails from the business about a free honeymoon/destination wedding info session, so my husband I went to check it out. The ladies were super knowledgeable and we were able to have all our questions... Read More answered and locations for our honeymoon narrowed down. We were introduced to the resort, The Excellence Playa Mujeres in Cancun because of Enchanted Getaways. So we left all giddy with excitement about booking our beachy honeymoon. But now comes the disappointing part. I was trying to book our honeymoon about 6-7 months in advance in order to keep flight prices down. I wanted to ensure that the resort we had chosen would honor it's honeymoon package to us and all the exclusive amenities. I had lots of questions regarding booking and travel. Well, the one person I was working with seemed to have stopped responding to my emails. After waiting around a month, I finally received another email from a different girl, since the one prior had moved on. She too was incredibly slow to respond to my emails, and the clock was ticking, flight prices were starting to rise. Finally all communication with her stopped completely. I never received another email from Enchanted Getaways and I took it upon my self to book our honeymoon. I probably actually saved money from unnecessary "travel insurance and cancellation" policies that would have been sold to me. Don't bother using Enchanted Getaways. In fact, I recommend just doing the legwork yourself. Trip Advisor is where it's at! Read real reviews, and book your trip yourself. It worked perfectly for us, we had the most incredible honeymoon.
---
Gemma
Reviewed on

9/06/2012
Megan K
We booked our honeymoon with Jocelyn at Enchanted Getaways. She was very knowledgable took time to listen to what we were looking for. She provided us with a lot of info for different options. She was able to book our dream honeymoon to Jamaica and kept us within our budget.... Read More They really are destination wedding and honeymoon specialists. I would highly recommend anyone looking for a travel agent to book with them.
---
Honeymoon Planning to an adults only, all-inclusiv
Reviewed on

10/30/2011
Deb N
My friend got an email this last week from THE KNOT advertising Enchanted Getaways and she sent it to me knowing that I was just beginning to plan our honeymoon. I called not knowing what to expect from a travel agent. My first surprise was that they actually answer the... Read More telephone. Immediately I had a person on the phone who recommended that I talk with Bonnie. After several phone calls, a visit to their FB site to see photos of the resorts she recommended, and emails detailing our phone conversations, we decided on the Now Jade, in Mexico (by Cancun). We got everything we wanted, only having to stretch our budget $149 (I really wanted that bath tub with a view of the ocean). I liked working with a real live person who had been to so many of the resorts in the area!
---