Home

Eric Asistin Photography
About this Vendor
Weddings | Portraits | Events | Photo Booth
Full service lifestyle wedding photographer serving the Lake Tahoe Basin, Northern California, Reno, and beyond. Capturing your most important day in a contemporary, creative, and modern style.
Details
Online Proofing, Digital Files, Wedding Albums, Photo, Second Shooter Available
Contact Info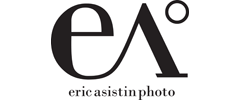 1049 Chesterfield Court, Reno, NV
Exceptional service delivered by Eric!
Reviewed on

5/04/2013
Jessica H
From the moment we inquired about services to the delivery of photos, Eric was AWESOME! He communicated with my husband and I every step of the way. We completed a Wedding Questionnaire that highlighted the "style" of photos we wanted and also any specific shots. Not only did the photos turn out AMAZING but the prints and photo album we ordered from him really revealed the high quality Eric delivers. He even arranged the photos in our album to tell the story of our wedding. He was really easy to work with and very responsive to emails and phone calls. On the day of, Eric arrived early and ready to work (our wedding was Sunday morning on Daylight Savings). Eric really took charge and was a huge help at keeping us on track with our timeline. Eric is extremely professional and his talent really shows in our photos! Highly recommended! **BRIDES** Of note, we originally decided to have a big traditional style wedding. In addition to the stress that created, the "B" word (budget) was increasing with every detail. We started planning our wedding based on what family and friends wanted instead of what we did. We threw all our plans away! We started over and only had immediate family attend at the original location we wanted. Our wedding was intimate, memorable and amazing. I am able to recall every detail from start to finish. And best of all, we were able to splurge on our honeymoon with all the money we saved.
---
Jaw-dropping quality, fantastic value
Reviewed on

9/26/2013
Amy C
Eric was amazing! We were supposed to have a warm, early fall wedding, but the day ended up being quite cold, windy, and rainy. However, he worked with us through the weather to get some truly jaw-dropping shots. For most people (me included), being in front of a camera is a very awkward experience. I don't enjoy being the center of attention, but Eric did a great job of putting me at ease and getting me to laugh and show off some genuine smiles rather than posed smiles. He has an amazing eye for lighting and angles. I would recommend giving him a general sense of what style photography you like, but allow him the leeway let his own creativity through. Some of his best shots are things that catch his eye and are shot without a script. He also works well with large groups of people -- lots of attention to placement and angles of people, balancing of color in outfits, etc etc. He will be direct with people when arranging larger shots, but it goes a long way to keeping you and your wedding party on schedule for the day. Overall, we really appreciated Eric's professionalism and flexibility for our important event. We're really glad we decided on him! He also offers online payments, and a client portal where you can access your contracts and services, which is a god-send when you're trying to organize vendors.
---
Wow!
Reviewed on

6/14/2013
Christine S
Eric is a fantastic photographer and I highly recommend him for capturing your special day! It is so obvious how much he loves what he does and how much he cares about his clients. Eric did an incredible job not only capturing all the important details of our day, but also the emotions behind all the activities. Eric is extremely professional but also a lot of fun- he made us laugh a lot! I will definitely use Eric again to capture important milestones in our future. Don't wait- book Eric today!
---
Choose Eric Asistin Photography!
Reviewed on

12/06/2014
Melaney B
Eric was our photographer for our wedding and he did a fantastic job! He captured all of the special moments of that day and then some. The quality of his work is outstanding! We absolutely love our photos! I would recommend Eric Asistin Photography to anyone.
---
Above and beyond our expectations
Reviewed on

10/21/2014
Adrienne Y
Eric Asistin Photography captured our wedding day beautifully, making the day stress-free for our family and guests. From the start, Eric was incredibly professional and organized (and extremely easy to work with from afar!). Eric and his assistant made the day easy, fun and relaxing. He went above and beyond our expectations and captured breathtaking natural outdoor shots as well as candid moments between our guests throughout the evening. These are photos we will cherish for a lifetime. If you have the opportunity, we highly recommend working with Eric — he'll do anything and everything to capture every moment for you!
---
The Perfect Engagement/Wedding Photographer
Reviewed on

10/13/2014
I cannot begin to express how happy and fortunate we were to work with Eric during our Engagement and Wedding photos. His photography is truly art, and he is so kind and helpful while helping to create the most beautiful memories. He has a tremendous amount of patience and definitely wants to satisfy the bride and groom's requests. He went above and beyond and I would recommend Eric to anyone who is looking for unique and masterfully created photographs.
---
would definitely recommend Eric
Reviewed on

9/16/2014
Lindsey K
Eric was great to work with and I would definitely recommend him to friends. He's easy going, but professional. The groom and I, the wedding party, and our family all felt comfortable and had fun working with Eric and Mike, his second photographer, on the wedding day. Eric was responsive to emails and phone calls, and our photos were available within a few weeks of the wedding. And most importantly, we absolutely love the photographs Eric produced. They capture the beauty, joy and festive mood of the day wonderfully. Eric's prices are very competitive if you go with the standard editing. We did so and feel the photographs came out beautifully and don't need the more heavy-handed touch ups that so many wedding photographs get. We look forward to to designing an album with Eric and have no doubt the quality will be stellar.
---
milo/bowen truckee river wedding
Reviewed on

8/04/2014
eric was a pleasure to work with and produced very interesting high quality photos for a very fair price. he was very easy to work with and was very responsive to emails and calls. he took our ideas into consideration and came up with many of his own. he was very good at managing people and our timeline so we got great shots and had ample time to celebrate. he also helped us out last minute with our diy photobooth. eric is the man and i would highly recommend him!
---
Eric Asistin Photography - Great!
Reviewed on

8/01/2014
Rebecca M
Working with Eric was great. He totally understood our vision and what type of look we were going for. Even during our wedding while he was staging different shots, he was open to our feedback and suggestions. We did a lot of DYI stuff and Eric was able to capture all of those small bits and pieces of our wedding as well. During the day of and while getting ready he managed to capture every moment without feeling intrusive or pushy. He was also incredibly fast at getting our images up on the blog as well as our full set of images posted to his hosted site. I would recommend working with Eric to any bride out there.
---
The best photographer in the area
Reviewed on

7/11/2014
Betsy L
Eric is the best wedding photographer in the area for two reasons. First, he is extremely talented. His photos are colorful, sharp, and composed beautifully. He has many years of experience in photography and knows exactly what he is doing. Second, everything about working with Eric is professional. He has a great online portal for payment and viewing contract terms. He asks targeted questions before the wedding to ensure that he captures all the shots you want and does not make you or your guests uncomfortable. He asks what to wear so that he can fit in with the color scheme. And he is kind, funny, and patient with wedding guests when taking photos. Every wedding guest I spoke to after our wedding commented on the photographer's skills. Everyone! Eric was literally all over the place, with all sorts of equipment, but managed to make himself nearly invisible. He was everything I hoped for and more. Our photos are beautiful and we will cherish them all our lives.
---
Wedding Photography
Reviewed on

7/07/2014
Kim P
Eric was an absolute pleasure to work with. He hustled to get the best photos and we were completely amazed at how gorgeous they all came out. His photos are high quality, professional, and so artistic. My husband and I are so happy that we chose him to take our photos. Neither of us take great pictures normally, but he was able to capture our wedding day in the most beautifully artistic way...super impressed!
---
Amazing!!!!! Book him now!
Reviewed on

1/30/2014
Rachael B
Eric did an amazing job at our wedding..! Everything was a bit crazy that day as expected and he was so helpful moving the day along while keeping everyone organized! He was so efficient that I don't even know how he got all of the shots that he did but I was so happy to just enjoy the day and not have to worry about missing any of the moments that I wanted captured! He went to great lengths (even climbing a tree!) to get some awesome artistic shots and I just couldn't have asked for more..! And the photo booth was a HUGE hit so definitely do that he makes that fun and easy as we'll..!
---
Truckee Dream Wedding 9-14-2013
Reviewed on

10/06/2013
Brooke G
Eric is an amazing photographer that really gets to know his clients & makes the experience fun!! We had the most amazing venue up at the top of Tahoe-Donner and Eric used every ounce of the setting to create the most gorgeous photos you could imagine. Eric took time days before the wedding to drive up to the location & scout out the perfect place for the "first look" and other natural settings to keep with our woodsy theme. Eric is professional & has the creative vision you want in a photographer. In both our engagement session & at our wedding he turned ordinary locations to my eye & brought out the beauty that wad obvious to him! Knowing we had Eric taking our photos for our wedding left me stress free and able to enjoy myself.
---
Eric is a true professional and artist!
Reviewed on

10/05/2013
Eric Asistin Photograghy is hands down the best photographer I have ever used! I live in southern oregon and my husband and I had a small wedding in South Lake Tahoe. I found Eric via the internet. Not only was his site easy to navigate, it was so professionally constructed. His portfolio was amazing! I was sold almost immediately. Eric has been so easy to work with and extremely professional since the start. On my wedding day, I was blown away by his creativity and passion! He made us all feel at easy and we were having so much fun! All my friends and family absolutely thrilled with the photos. They look like they are straight out of a magazine!! Breathtaking! Stunning! PERFECT!! Thank you Eruc for capturing our day so perfectly!!
---
There are no words!
Reviewed on

7/22/2013
Janel I
There are no words to express how amazing Eric Asistin is. We hired Eric for our Engagement Session and Wedding Photos. My husband hates taking pictures so I thought that the picture part of getting married was going to be a challenge. From Day 1 (engagement session) Eric made Matt feel so comfortable. On our wedding day, Matt actually said I love Eric, he makes this so fun! Another wonderful thing about Eric is all of the services he offers. He not only will provide you with amazing, to die for pictures; he will also make a video for your engagement session and wedding. Its such a special thing to have for the rest of your life. Lastly, Eric also can do a photo booth for your big day! Again, Eric Asistin is an amazing photographer and a wonderful person!
---
Eric is a pro!
Reviewed on

7/19/2013
Jennifer R
Eric is an awesome professional photographer and we instantly hit it off when we met with him in person to review some of his work in books. His style is thoughtful and the pictures really popped off the pages. We were excited to work with him for our wedding. He is very easy to communicate with, quick to respond to emails and is technology savvy on his website and ordering/billing. It was great. On the wedding day, he was easy to work with, friendly, fun and we felt very comfortable taking his direction. Cheers!
---
You do!
Reviewed on

11/01/2012
sarah d
Eric did an amazing job with our photos! I highly recommend him! Our wedding was in South Lake Tahoe, Ca we had a low key affair in a friends back yard. But you wouldn't know it from the photos. Eric did such an awesome job our pictures look like we had some posh event right out of the magazines. He had a great eye, wonderful creativity and patience for my awkward camera moments. Photos are the one thing from your wedding you will see everyday in your home, and one of the few things you will pass on to future generations. I am certain you will be as stoked about your pictures from Eric as we are.
---
August 25,2012
Reviewed on

10/18/2012
Samantha M
We loved having Eric as our photographer! Great guy to work with and does amazing work! He made everyone relaxed and laughing while taking your our wedding pics its was great! And the pics turned out amazing!!! I would highly recommend Eric Asistin Photography!
---
Eric is an amazing photographer! I would recommend
Reviewed on

10/17/2012
Sara B
When I booked our wedding in Lake Tahoe I was given a choice of ten wedding photographers to choose from. With living out of state I thought it would be hard with not being able to talk and meet with the photographers in person. However, I really liked Eric's website and portfolio pictures along with the different package options he had. I knew we should have him as our photographer after talking with him over the phone since he sounded genuine while also very professional and knowledge. I spoke with Eric several times before our wedding and he was able to offer suggestions for how to outline getting all of the photographs we wanted for the day. On our wedding day he got there and was ready to roll--all of the photographs he took were incredible. I have had so many compliments from family and friends of what a wonderful job he did. I would highly recommend Eric to anyone.
---
Jenna & Garrett
Reviewed on

10/16/2012
Jenna H
On the day of my wedding I was so nervous about the photographer. I had planned the wedding from another state and had never met him. When he and his assistant showed up before the wedding he instantly put me at ease and made me feel so comfortable. Throughout the entire wedding day he was very helpful and even showed us some of the photos as he took them! He was very cool and laid back which made me and my new husband very comfortable and helped us get some absolutely beautiful shots! We are so grateful we has such an amazing photographer to capture the day, and we will have such amazingly beautiful pictures to treasure for the rest of our lives!
---
We love Eric Asistin! He is the best!!!!!!
Reviewed on

10/16/2012
Stephanie M
My husband and I really enjoyed working with Eric for our engagement and wedding photographs. Not only was Eric professional and courteous, but he was a lot of fun to hang out with! Not having any experience working with photographers, Eric was patient with all of our questions. He got a long well with my extended family and they all loved the pictures he took! We had so many great ones to choose from that we are still trying to decide which ones we want. Thanks Eric for everything! Chris & Steph Stuehler
---
Awesome and Amazing!
Reviewed on

6/21/2012
Corinne R
Eric is amazing! He is full of energy and keeps you very relaxed to ensure great pictures. I am recommending him to everyone I know. He is truly one of the best out there.
---
memory making photography
Reviewed on

5/25/2012
Elyse S
Eric is an amazing photographer and we couldn't have found anyone better to work with. Through my job I work with heaps of professional photographers, and had a lot to choose from. However, my husband and I chose Eric because of his good eye, his professionalism, and the 100% committed care he gives towards making sure your day is special and captured the way you want it. He nailed it! The lighting was tough because we did an outdoor wedding under the hot, direct, glaring sun and not only did he make it work he actually used the problem to his advantage. He also got creative with the small details making those photos like the rings and bouquets really pretty and interesting, my husband's eyes don't glaze over when seeing these photos. All in all we had a wonderful experience, Eric is easy to work with which made for one less thing to worry about during the wedding. I would definitely choose him again and recommend him to anyone who wants a photographer that will go that extra mile for them.
---
Beautiful Wedding Photos!
Reviewed on

2/27/2012
Christina B
Eric is absolutely talented. He shot our engagement photos and our wedding in September and recently we received our wedding album. We couldn't be happier with the outcome. The photographs took our breath away, they are absolutely beautiful! Aside from talent and creativity, Eric has been a pleasure to work with from beginning to the end. He was always prompt, available, and calming. His passion and creativity is unsurpassed and his work speaks for itself! Thank you Eric for capturing such and important day in such a creative and beautiful manner!
---
Totally Perfect!! Yes, Hire Him!
Reviewed on

10/12/2011
jennifer b
Eric was a great communicator durring the whole process of planning, durring the wedding and even after. He is very professional and we trusted his artistic eye, since we had visited his incredible website. It was so much fun working with him! The shots he took were unique, eneregetic, artistic, colorful, emotional and beautiful! He seems to love what he does and proved it to us with all the work he did. The image turn around was shorter than I expected, I couldn't believe we were able to view all the edited images a little over a week after the wedding. Hand down, Fantastic Photographer!! I would highly reccomend him to anyone!! Thank You Eric!!
---
Send Message