Home

Esvy Photography
About this Vendor
A Timeless Style for Luxury Brides
Esvy Photography is a boutique photography studio that is passionate about capturing your life's moments with a style that is timeless, original, and above all else, genuine. We are a team who all go out of their way to make sure everyone we work with is comfortable, happy and having a great time.
Details
Engagement, Trash The Dress
Contact Info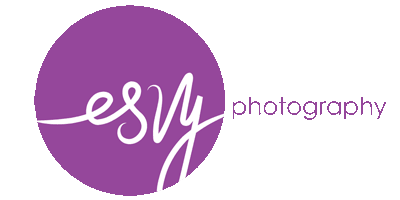 Serving Long Island & NYC, NY
Esvy Photography Review
Reviewed on

4/21/2014
We hired Darren and his team at Esvy for our wedding in our home town Houston. Our wedding was a combination of Indian Catholic and American tradition. Our wedding was very hard to put together, cover, and coordinate because we wanted to have very traditional feel/look while also giving it a modern spin. The festivities went over three days which covered Mehindi, church ceremony, and reception. All of our vendors were local except Darren. He flew from New York and stayed in town for the entire 3 days and covered everything from beginning to the end. Darren was highly recommended to us by another couple from Houston, but we were still concerned about having an out of town photographer. Out of about 15 vendors who took part in the wedding, I can say from the bottom of hearts that Darren and his team were the best! From the moment we met Darren, we connected with him immediately, this is VERY important with a photographer. We gave him minimal to no direction, but he was able to capture everything perfectly. We felt like he was a close friend or family member very fast. For Darren, it was not just a wedding he was covering and he was not trying to just get it done. He was very passionate and kept us in check so that he could take the best pictures. He was telling people where to stand, what not to do, everything. I look back at the tremendous amount of pictures he provided us with and they are all perfect. On our wedding day, our decorating company got lost and never showed up at the church. We got married in a simple church with none of the decoration/floral arrangements we envisioned. We were so sure that the church pictures would look understandable plain and terrible. I'm not sure how Darren did it, but he worked around that and our church pictures look fantastic. He somehow managed to highlight what we had and made the pictures truly amazing. He's not just a photographer, he is an artist who knows how to create something fantastic out of nothing! One of the other great quality about Darren is that he keeps in touch with you post wedding and keeps you updated on progress. Two of the biggest things you look forward to after a wedding is the video and picture. The Sunday after our wedding, Darren emailed us while leaving from the airport and gave us a very clear deadline and what the next steps are, this was without us even asking him. Within a few days or less, he already sent us few fantastic pictures. Then every few days or at most a week, he would update us on the progress and send few pictures just as a little surprise, all of this without us even asking him! That meant so much and we loved it! Our entire package was done in about a month! Just to give you an idea of how other vendors work, our video people were a very expensive local group unrelated to Esvy. That video company took over 5 months to provide us with our video, and we had to keep emailing them. Darren and his team are one in a million. He truly cares about the couple, family, and wedding. His passion and level of care is clear in the product he provides. So many people have asked us who are photographer was, and we proudly and confidently say it was Darren. My wife even told me recently that she wants him to cover all of our important moments going forward, kids baptisms, any and all important events! I couldn't agree with her more. We've found a photographer for life! Darren and his Esvy Team are fantastic, we can't recommend him enough!
---
Must Read for "Destination" Brides
Reviewed on

12/02/2013
Linda C
Photographer & Owner, Darren, of Esvy Photography exceeded our expectations! Destinations weddings typically come in packages with cookie cutter vendors (photog, cake, flowers, etc.), which is great for some brides. Means less work on your part. However, if you want custom quality best to pick your own vendors. Received a referral on Esvy Photography and Darren was very attentive and flexible right out the gate. We did a photo shoot of a "date night" on the strip in Vegas the day before the wedding, and Darren doubled as our photog and personal caddie. Few days prior to the wedding, he scouted out the ceremony site in Red Rocky Canyon to ensure we would get the best light and sunset on the big day. The day of the wedding, Darren was on top of every shot and paid such attention to detail. He knows what the end result should goes to great lengths to make sure the shot is perfect. For any of you destination brides trying to decide on photography, talk to Darren with Esvy Photography. We just tied the knot on 11.27.13 and Darren was kind enough to give us quite a few sample photos to tide us over the next month. The quality is five star, and he was so pleasant to work with. So ecstatic we went with Esvy Photography!!!!
---
The best wedding photographer hands down!
Reviewed on

10/10/2013
Darren and Esvy Photography is simply the best. I recommend Darren to every person I know because not only is he extremely talented, he always handles his work and our working relationship with absolute care. He has an artistic eye for style and grace. He is not only a photographer, but also a confidante and supporter on my wedding day and the days leading up to it. This is what sets him apart from all other photographers. Every bride knows that the photographs is one of the most important parts of your special day as it memorializes the moments forever. I am beyond satisfied with my experience and look forward to more photography shoots with him in the future! Book Esvy Photography today!
---
Engagement and wedding
Reviewed on

11/15/2014
Christina L
Darren is wonderful. He is thoughtful and detail oriented - really plans out the day based on lighting and locations. He provides suggestions based on what you are looking for on the special day... Oh and he's an amazing photographer! You won't even know he is there and captures the most natural and beautiful pictures. If you are looking to be yourselves and still get stunning "wow" photos... Darren is your guy.
---
My wedding captured beautifully
Reviewed on

10/22/2014
Darren provides professional, creative, high quality work in his photographs. We are so very happy with the photographs he took at our wedding in Los Angeles, CA! He worked from 10AM to 10PM and his hard work and his unique eye for capturing moments was delivered through his photos. At the end of the wedding night, we got to our hotel room and already there was an email from Darren with 35 photographs to get our eyes wet with excitement. I can't wait to see all the photos come together and relive what was the most thrilling, spectacular ceremony and evening in our lives. Darren was not only our photographer but a dear friend and we couldn't have been happier to have him capture the day and evening with us.
---
Esvy Photography
Reviewed on

9/11/2014
Deborah d
Alex and I really enjoyed working with Darren. His shots came out great and we were able to get digital copies of our pics almost right away. Overall, great service.
---
Ardsley Country Club Wedding
Reviewed on

9/04/2014
Sarah O
Hiring Esvy Photography for our wedding was one of the best decisions we made! Our photos and video highlight truly capture the essence of the night in such an authentic, natural way. Darren and his team thoughtfully covered all of the most memorable moments with a level of professionalism that truly impressed everyone, from the staff to our grandparents. Esvy Photography went above and beyond to make us feel comfortable and were very fair about rates. Darren took the time to understand our needs and personalities, and that really comes through in the content delivered. From the start, we were impressed by the level of experience and attention to detail Darren provided. His ability to walk us through scenarios and timelines that we would never have thought of going into this, gave us much more insight into how we wanted to frame our event from a technical stand point. Technicalities aside, we are so pleased with the natural, photo journalistic style that truly captured the story of our wedding in such a personal and intimate way. One last note, I would highly recommend adding the videographer! Having the video highlight is so MAGICAL, it brings you right back to to the feeling of those special moments every time you watch it. Darren and his team at Esvy Photography are exceptional.
---
Toronto couple engagement shoot in NYC
Reviewed on

7/09/2014
Jennifer B
My fiancé and I were visiting New York City and we booked an engagement photo shoot with Darren. Darren was prompt in getting back with us and we were able to coordinate our trip with the photo shoot. Darren was very professional and he made us feel at ease. We had a great time during our shoot and Darren made us look fabulous. He sent our pictures to us less than a week after the shoot. We would highly recommend him and would love to book with him in the near future.
---
Amazing. Artists and professionals
Reviewed on

7/08/2014
Sophie D
Amazing vendor. Super responsive, especially to emails which was key for me. Knows how to do their job, the day of, coordinated with the other vendors for a flawless events. Got all the shots I wanted and were able to capture all the magic of our special day. They really care about the pictures they take and the videos and we could not be happier with them. They are not the cheapest but the quality you get from them is priceless. They are fast too! We got our first 50 pix 3 hours after the end of the wedding. I would recommend them anytime. Can't wait to see our video
---
ESVY Photography
Reviewed on

7/05/2014
Desiree N
Taking engagement photos in New York was a bonus for my fiance and I if we were able to save up enough money. Fortunately, we were able to make it happen and Darren was able to make it happen for us! I was referred to ESVY Photography by a family friend who knew someone living in NY that was able to recommend photographers to us. I emailed a couple a few weeks prior to our departure and Darren was the first to respond. I was impressed with his thoroughness even when we were not able to confirm anything with him until we actually made it out to the East Coast. As soon as I emailed Darren and asked if he was still available with a time, date and location, he was game. He even suggested a time sooner than anticipated for better weather and less of a crowd. Worked out perfectly. We got there on Tuesday and had our session Friday morning. We took our photos at Central Park and not only did he capture gorgeous shots, he knew the exact locations to take us to that had the best lighting and backdrop and even threw in an added bonus of being our tour guide throughout the shoot. He did his best to make us feel comfortable and natural even when I was extremely shy. Sample images were sent to us Saturday and all of our images were delivered on Monday. Talk about thorough! He mentioned having a huge wedding to do Saturday, and still, he managed to get the images to us within days of meeting with him. Darren exceeded our expectations in more ways than one. I would definitely refer him to anyone seeking a fun, enthusiastic, tasteful photographer that is very diligent and thorough in his work ethic. Darren, you are awesome!
---
Talented Photographer
Reviewed on

6/23/2014
Darren was our photographer for our engagement photo shoot. He was very personable,patient,and professional. I am in love with my pictures, and pretty happy with my overall experience with Esvy. He responds to emails in a timely manner, and was able to answer all my questions, and provide useful suggestions for the photo shoot. I have several friends who are interested in using him in the future! Thank You Darren
---
Highly Recommended!!
Reviewed on

12/27/2013
Marisa P
My husband and i interviewed a lot of photographers. We really wanted someone who was going to capture our personalities and really capture the essence of us as a couple. When meeting with Darren, my husband and i knew instantly that he would be the perfect photographer for us. His attention to detail and eye for the perfect picture is just incredible. He is not one of those cookie cutter photographers who do the same cliche pictures. Darren gets you comfortable in front of the camera and he just snaps away until he gets that picture picture. It is evident by the pictures he takes that Darren loves what he does. We got married November 16th and i received my pictures already. We were beyond happy with our pictures and cant wait to start putting together our album! Awesome awesome work!
---
Working with Esvy Photography is a Key Piece of a Dream Wedding!
Reviewed on

10/08/2013
Stacey S
Just to set the stage on our selection process when looking for a photographer: when planning our wedding we placed such great importance on finding the right photographer that after booking our venue, this was next up on our list! We felt that having these memories in photos was a crucial part of the day as it only happens once! With that being said, we could not be happier with our choice of selecting Darren and Esvy Photography! Darren has an amazing eye for capturing a moment and he is a pleasure to work with. He is personable, reliable, easy to communicate with, responsive, and takes beautiful photos. We are totally satisfied with the outcome of our photos and our album. Having worked with Darren makes me wish that I could have another wedding and hire him all over again!
---
Amazing!
Reviewed on

7/25/2013
Ellisheva B
Darren was absolutely incredible from the day I met with him up until today. He is responsive, accurate, and most importantly an INCREDIBLE photographer. I got my photos back from our wedding before I could blink, and I have to say I am 200% satistfied with his services. They are perfect in every way and we have not stopped getting compliments! I highly reccomend Darren for anyone looking for a wedding photographer. He is one of a kind, and a pleasure to work with!
---
Destination Wedding in Mexico
Reviewed on

4/18/2013
Jennifer J
We met Darren when he did our engagement shoot in NY back in 2011. We loved his photos and were very happy to hear that he would accompany us for our wedding on a relatively remote island in Mexico. Darren was very responsive when we were organising logistics and showed up on the island in excellent spirits despite having to travel on "every form of travel except a horse or a camel" in order to get to us. We loved having him with us for the three days - he fit in perfectly and became one of the family. He was extremely professional and relaxed, coping with everything a destination wedding could throw at him! We even had a medical emergency which prevented us doing our 'trash the dress' shoot, and he was extremely lovely and got up at 5am the next day to do it then instead. His photos are amazing and really reflected the style and attitude of the wedding. I would highly recommend Esvy and hope to find an excuse to use them again in the future!
---
Mr. & Mrs. Ryan and Amanda Berrell
Reviewed on

1/13/2013
Amanda D
Working with Darren was wonderful. The quality of the photographs were exceptional, and well worth the price. We would highly recommend Esvy Photography, and look forward to possibly using them again.
---
Great photographer
Reviewed on

1/13/2013
Maria S
We used Esvy Photography for our Engagement Shoot and Wedding Day in Spring 2012. We loved Darren when we happened to do an engagement shoot with him when he came to London. We'd been planning not to bother with a photographer (too many were over complicated and had too many trendy filters) but he really changed our minds - with classic, simple & pretty photography that really captured the day. We decided we needed him to fly back for our wedding! Darren was incredibly friendly, knowledgable, and made us feel relaxed and comfortable both days. The photos from the engagement shoot and the wedding came out beautiful and everyone loves them!
---
Highly Recommended Photographer!
Reviewed on

8/16/2012
Christine A
Esvy Photography photographed our wedding July 2012 and it was truly a wonderful experience. From beginning to end, my expectations were far exceeded - from the professionalism to the attention to detail along with his ability to cater to our very intimate ceremony/reception style. Our family was very comfortable with the friendly presence and ability to photograph in a non-imposing way. The photographs themselves are beautiful, capturing the very essence of the mood and feel of our special day while adding an artistic element that makes our photos unique and "one-of-a-kind". We really couldn't have asked for anything more. I would definitely hire Esvy in the future!
---
Recommended Photographers!
Reviewed on

7/24/2012
Jennifer W
Esvy shot my June 2012 camp wedding weekend. They did an amazing job capturing all of the special moments from our wedding. They were there for all of our events over 3 days and never tired at their duties. I highly recommend them. They are not only great photographers, but they are also friendly and professional.
---
Darren is the best!
Reviewed on

2/27/2012
Rachael S
Esvy Photography and Darren Sabino photographed our wedding reception last year and was everything we could have hoped for in a photographer! He is very fun and personable as well as being an amazing photographer! We have beautiful traditional and fun artistic shots of our reception and would absolutely recommend him to anyone looking for a photographer!
---
Great Photographers
Reviewed on

2/20/2012
Lynn G
I used Esvy for my wedding in March 2011 and they exceeded my expectations with their professionalism, insight, and amazing talent. They were very punctual on our wedding day and went beyond being just our photographer by helping us set up the reception hall! The photos came out beautiful and we've received thousands of compliments on them.
---
Send Message