Home

European Bridal
About this Vendor
Cincinnati's #1 Bridal Boutique
It's about beautiful surroundings. It's about dedication to the details. It's about exceeding expectations. It's about luxury. At European Bridal, we re-define luxury every day, as each new guest comes through the door of our boutique.
Details
Custom Gowns, Other Attire & Accessories, Shoes, Wedding Gowns
Contact Info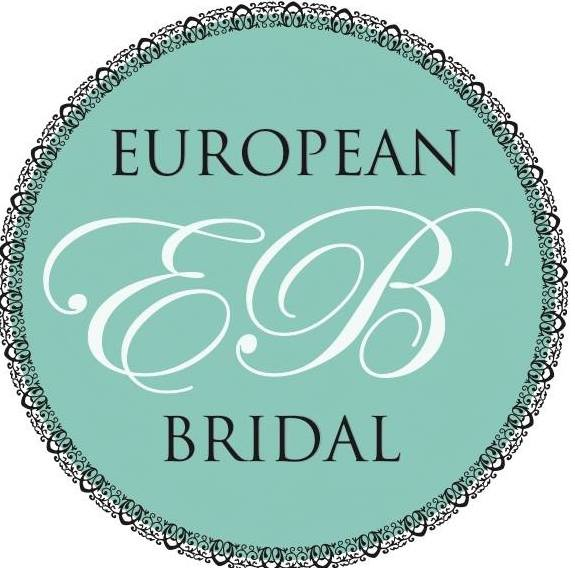 307 W Benson St, Cincinnati, OH
Fantastic service
Reviewed on

11/09/2014
I just visited the bridal district and I had the most amazing experience at European Bridal. We did not have an appointment and they were able to get us in even though it was very busy. Our consultant Betty was absolutely fantastic! She helped me find the perfect dress and was so kind and helpful. It was the best experience and she is fantastic.
---
Found the dress!
Reviewed on

7/08/2014
Jen S
After a long day of dress shopping and no luck, my bridesmaids talked me into going to European Bridal which I thought was out of my price range. I walked in and was immediately greeted by JoAnn. She asked me my price range, grabbed dresses that were in my price range and took me to try them on. The first dress I tried on at this store was exactly what I was looking for - classing, lace, elegant, great quality!!! I did not expect to find exactly what I was looking for and in my price range at this store. It was a great experience. Also, when I was concerned about timing of the dress getting in, they were so kind and understanding and worked there magic to have it arrive on its estimated shipping date. Great team at European Bridal. Highly recommend if you're looking for great quality and customer service. Thank you! Only downside, my bridesmaids could not take pictures of the dress I really loved because they do not allow pictures unless you purchase. It was a little awkward especially considering my mom was so disappointed she couldn't be there with me that day for personal reasons. She still hasn't seen the dress. The other stores I went to were taking pictures for me in dresses with my bridesmaids. That helped build up my excitement and get my mom's opinion.
---
I Said, "YES!" to the Dress at European Bridal!
Reviewed on

7/07/2014
Laura B
The experience and service I received at European Bridal was unmatched by any of the other 3 boutiques I visited in the Reading Bridal District. We mixed up the appointment time and were an hour late, but they insisted we still come in when I called to apologize. They were able to still fit me in for an appointment and were happy to do it. The women there were so friendly when my Matron of Honor and I walked in. The boutique is gorgeous with dresses sparkling all over the walls. I was a very budget-conscious Bride and my consultant, Katie Blatt, was completely sensitive to that. She was very careful not to pull something out of my price range and when I found a few on the wall myself that I loved, she was very honest and upfront about their prices being higher immediately. Katie was very calm and nice and helped me narrow my dresses to two that I really liked. I ended up loving one out of my preferred price range and she worked with the manager to help make it for affordable for me. I wasn't able to commit to the dress that day because I wanted my sister to see it the next day who was flying in from NYC to help me shop. European Bridal isn't open on Sundays, but the Assistant Manager, Mary Aylward Lyon, offered to come in on her day off and open up the store just me and my sister, my Maid of Honor. It was so incredibly sweet and thoughtful. She could tell I loved the dress and it meant a lot to me to have my sister be a part of my decision making. My sister loved it too when she saw it and we made a third appointment for the following weekend when my Mother, Aunt, and Mother-in-law could come into town to see it. Katie helped me into the dress again and let me stay in the dress for over an hour while I made my decision with my family. European Bridal isn't a pushy boutique. They care so much more about their brides and making them happy and feeling special than they do selling gowns. I had one-on-one attention every time and I never felt pressured or rushed at any of my THREE appointments. The managers were able to work with me on the final price and I was able to afford the dress of my dreams! My dress came in after about 5 months and I'm so excited to pick it up and try on MY actual dress this week! I can't say enough good things about European Bridal and all their staff. I highly suggest every bride-to-be make this boutique their first stop on the search for their perfect wedding gown!
---
Reviewed on

5/26/2015
I had a wonderful experience at European Bridal! I didn't make an appointment beforehand because I thought all the dresses would be out of my price range. We had a little extra time between appointments and decided to just stop in on a Saturday. Gena was AMAZING! After listening to what I liked, she brought out 3 dresses, one of which was the one and it was within my budget! Gena was very personable and did not rush or pressure me. If you're going to the Reading Bridal District make sure to stop by European Bridal!
---
I SAID YES!
Reviewed on

4/18/2015
Alicia H
I had a fabulous experience at European bridal and said YES to the dress thanks to Katie Blatt!
---
Fantastic Service, I highly recommend!!
Reviewed on

2/25/2015
Kaci S
I came into European Bridal and was immediately met with heartfelt service by the two women who were there that day. They both assisted my mom and I in finding the perfect dress, and I could not be more excited about what they helped me to find! They provided their own expertise and experience on a variety of questions we had from veils to where to go to get alterations. It was a wonderful, memorable experience!
---
Unsurpassed experience
Reviewed on

2/21/2015
Sharon R
I visited 8 different shops in Columbus and Cincinnati in looking for a wedding dress and I can say with enthusiasm that European Bridal and another shop in Columbus were absolutely the 2 best experiences. European Bridal is not a large shop, but they have a very large selection. And the dressing room area is nicely designed so it feels intimate and civilized, not a big room where everyone is trying on at once. JoAnn, the consultant I worked with, was fantastic. Professional and knowledgeable, she shared her opinions enough to help me but not so much that I ever felt she was pushing me into anything. She listened to what I was looking for, what I liked, and she did a great job bringing out beautiful dresses that matched my criteria. Selecting a dress can be overwhelming (so many! so beautiful! you can only get one!), and JoAnn really helped me clarify my thoughts and feelings to narrow down what I wanted. I would highly, highly recommend this shop in general and JoAnn in particular, to any bride!
---
Great Dress Shopping Experience
Reviewed on

12/21/2014
Melissa G
I would recommend European Bridal to anyone! The dresses are beautiful and the staff is so wonderful to work with. I worked with Katie, and she bent over backwards to help me find my dress. I went into the store 3 times before I finally made a purchase and I never felt pressured to buy. European Bridal gave me a great dress-buying experience!!
---
FANTASTIC
Reviewed on

12/09/2014
Julia N
European Bridal is the place to go for a wedding dress. I had an idea of what I liked, but they helped me hone in on exactly the one I wanted, and at a price way under my budget! And honestly I could have picked three or four to wear and I would have loved them all. Great intimate layout of store, not like other warehouse places where you feel like just another bride! I recommend everyone for European Bridal!
---
The most amazing bridal experience
Reviewed on

12/07/2014
Kristen
This was my last appointment of the day and if I had known what a TRUE bridal shop was like I would have skipped all the others. Joann helped me and found me the most perfect gown. I went in thinking I knew what I wanted but I was wrong! She helped me explore options I didn't even think about. Other shops had been rude or felt cheap, but here was welcoming and beautiful. Don't bother with shops that make you feel unwanted go straight here.
---
Say YES to European Bridal
Reviewed on

11/17/2014
Sarah D
I had a wonderful experience at European Bridal! My mom and I had a little extra time before our first bridal appointment at another store, so we popped into European Bridal. I didn't want to leave! One of the consultants, Katie, immediately helped me and encouraged me to try on a few dresses. Although we didn't have much time, I made an appointment to come back to European Bridal. Katie was FANTASTIC! She was so patient with me and pulled gorgeous dresses that were exactly what I was looking for! Everyone there was highly professional, supportive, and positive through my appointment! The feel of this boutique was exactly what I was hoping to experience while trying on dresses. I highly recommend this boutique to any bride that wants a personalized, gorgeous, and fun boutique!
---
A fantastic experience
Reviewed on

11/16/2014
Mallory M
I had the pleasure of scheduling an appointment at European Bridal after one of my friends had a great experience with her wedding dress. When my original consultant had an emergency health issue, she called me right away to apologize and confirm she had kept my appointment time with the owner, Mary. I was very glad they took great care of me given the unusual circumstances. At my appointment, I was blown away by Mary's ability to bring my vision to life with her dress suggestions. She listened intently to what I liked and didn't like about the dresses I tried on, and helped me narrow down what I liked best. After just one hour, I purchased the dress of my dreams (the first one she pulled) that was also within my price range! I highly recommend European Bridal for their passion and professionalism. I had a great experience with them!
---
European Bridal is the BEST
Reviewed on

11/16/2014
Melissa T
Great experience! The staff was super friendly. I had an appointment and was helped right away. Megan was awesome at listening to what my style was and we selected 4 dresses to start with. She really knew what I was looking for and picked some beautiful dresses. The first one I tried on was finally THE ONE! I had a huge smile on my face and my mom and sister just knew this was the one. Megan helped me into the dress, explained the fit and how alterations could be done and was super friendly and helpful. I didn't want to take it off! Lots of staff members walked by and told me I looked beautiful in the dress, everyone was so nice. The store was not crowded and I loved how their dresses were not super smashed together on the racks. Very organized and clean. I had a great experience at European Bridal and would recommend the store to all brides! Thanks Megan!
---
Loved European Bridal!
Reviewed on

10/29/2014
Lexi M
This was my first and last stop for dress shopping! European Bridal was very accommodating and prices are reasonable. Meegan was an awesome help and made me and my mom both feel very comfortable. She listened to my thoughts/concerns/needs and showed me dresses accordingly. I am o happy I found my dress here!
---
Get what you pay for
Reviewed on

10/13/2014
Cara G
I enjoyed my time at European Bridal. They have GORGEOUS gowns and a very personal feel within the store. There are not an overwhelming about of gowns to look at. Quality over quantity type feelings, so all depends on what you like. I enjoy the more personal stores which usually comes at a cost. The smaller stores tend to cost a few hundred dollars more then the big stores because they are offering that 1 on 1 and intimate feeling. I ended up buying my gown here because my mom trusted them and knew if something went wrong with the way the gown came in they would take care of it and assure I was a happy customer :) The one con was you cant take pictures in the dresses you are trying on and I was a firm believer you need to see how it makes you look in a photo :)
---
Amazing experience at European Bridal!
Reviewed on

10/05/2014
Amy F
From start to finish the service at EB was superb! My consultant Katie was very professional and helpful! I never felt pressured to try on particular gowns/styles or take the plunge and buy a gown. It was an easy shopping experience and EB had a great selection for a boutique store. Katie was so patient with me on my second and third visits to try on the dress of my dreams. All other staff were welcoming and warm. Future brides, definitely make sure that you check out EB. Amazing experience with excellent service where I said yes to the dress!
---
Lovely dresses
Reviewed on

10/02/2014
Sam B
I planned on visiting two bridal shops while in Cincinnati looking for my dress but ended up only stopping at European Bridal because that's where I found "the one". I read a lot of reviews online before making any appointments and it just seemed that European Bridal would have what I was looking for. They have a wonderful selection of beautiful lace dresses and designers. My consultant, JoAnn, was straight to the point and my kind of gal. I explained to her my dos and do nots and our budget and I loved almost every dress she brought back to me. I ended up only trying on 6 dresses and purchasing the second one I tried. Some of the dresses she brought me were a bit above my price range but it was worth it.
---
Yes to the Dress
Reviewed on

9/17/2014
Caroline J
I went to several dress shops around the city before going to European Bridal. I honestly didn't think they would carry the style of dress I was looking for in their store. I worked with JoAnn and told her my style and "vision" for my Florida wedding. She pulled 2 perfect dresses in my budget that I loved. She let me take my time and didn't pressure me at all. She was wonderful to work with and I can't wait to wear my dress!
---
Shannon is AWESOME!
Reviewed on

9/01/2014
Megan C
I walked into European Bridal a little defeated from my search for the perfect dress. I was a walk-in client and was greeted right away by bridal consultant, Shannon. I explained to Shannon the kind of dress I envisioned myself in, how that specific type of dress was not working out for me, and what types were looking good on me. Shannon pulled a couple dresses and the first one I tried on was GORGEOUS. Very unlike me, but so flattering and the dress had elements of my original vision. The dress was stunning, but a little out of my price range. Shannon quickly went back and pulled the "one". The dress was very similar to the dress I had just tried on, but in my price range. I would have never picked out this dress on my own, but she knew exactly what would be flattering to my body shape WITH some elements (lace) from my original vision. She told me that was the one and that I would be back. She was right! All the staff at European Bridal was very inviting and professional. I highly recommend their services. They were accepting of my price range and found something that I could not have picked without their expertise! Thank you for a great experience!
---
Wonderful Experience!
Reviewed on

8/30/2014
Brooke B
I walked into European Bridal with my bridal party on a whim to preview dresses. I was warmly welcomed by Katie Blatt, as if I had an appointment, and she found the most perfect dress I had been looking everywhere for! She was very knowledgeable, and made my time there so very special! She found accessories that would coordinate with the dress. Also, she recommended that I attend the trunk show for the designer two weeks later so I could make the changes I could make to truly personalize the dress. All of the consultants are so friendly and welcoming, and they are truly knowledgeable about every dress! The bridal salon had big beautiful mirrors and you are truly made to feel like a special bride! I cannot thank European Bridal enough for helping me find my dream dress!
---
The BEST Experience
Reviewed on

8/29/2014
Jenna M
After a LONG and EXHAUSTING search for wedding dresses in Columbus, we decided to venture to the Bridal District in Cincinnati and found European Bridal. THANK GOODNESS we did. Everyone in the store was so personable and helpful. Joanne was our consultant and she seriously knows her stuff! I FINALLY felt like someone understood what I wanted, and didn't try to talk me into something I didn't like. When we found "the dress" asked about certain alterations (adding buttons, removing lace), and it was a quick "no problem, we can do that for you". I couldn't have asked for anything more! I would truly recommend this store to anyone :)
---
Great customer service with beautiful gowns
Reviewed on

8/21/2014
Alyson G
I shopped several stores before stumbling into European bridal without an appointment! I was greated when I walked in the door and was not treated unwelcomed because I did not have an appointment, unlike the other stores I had gone to. The lady that I worked with was patient, not pushy and did not make me feel obligated to buy anything. She helped me try on a million dresses and a handful of the same dresses possibly 5 times each until I was comfortable with my final purchase, I believe her name was Betty. I went back 3 times before I finally decided on my dress. The staff was pleasant every time, the dresses were all of great quality and they had a variety of all price ranges/budgets available. I highly recommmend European bridal.
---
I said YES to the dress at European Bridal!
Reviewed on

8/05/2014
Annie D
On the day I decided to shop for dresses in the Reading Bridal District, I had 4 different appointments set up. We had a nice experience in the first shop, but the second shop was quite overwhelming with not-so-great customer service. When we walked into European Bridal (our third appointment), it was like a breath of fresh air. The shop was so charming, and all of the consultants immediately greeted us and made us feel so welcome. Our personal consultant who helped us was Betty Ocean. She was absolutely amazing to work with, and gave us excellent customer service. She was not only interested in helping me find the perfect dress, but she also wanted to know about ME personally and the family members that accompanied me (she didn't mind that I had 6 ladies with me either!). Betty listened to the things I liked and didn't like about the dresses and she hand-picked excellent choices for me off the racks. I immediately found 3 dresses that I LOVED when I tried them on. There was one particular dress that I kept putting back on because I loved it so much, and Betty was extremely patient with me as I made my decision. Of course, it ended up being "the dress" in the end! After we left, my family members kept saying, "THAT was a great experience," and "that consultant was fabulous!" Several of the other ladies talked to me inside the shop as well and they were all SO genuine and nice. I would highly recommend European Bridal!
---
Gem
Reviewed on

7/25/2014
Elise H
Spontaneous visit but found my gown! Came in off the cuff after I saw a gown online I thought might be carried there. The gown was there! The manager and consultant were immediately and incredibly helpful, attentive and patient. I ended up going with a different gown than I thought I'd wanted...a dress even better (in my opinion) and am thrilled. My experience at European bridal was relaxed, fun, and most of all I felt supported there. Thank you.
---
Great Experience!
Reviewed on

7/17/2014
Annie W
I had a great experience with European Bridal! I found European to have a lot more inventory than other stores to accommodate what I was looking for. My consultant, Katie, was easy to work with and really listened to what I did or did not like about the dresses I tried on. I love my dress from European and can't wait until it comes in!
---
Send Message