Home

European Crystal Banquets & Conference Center
From the Vendor
Making memories that will last a lifetime!
Perfection is our middle name with beautiful ballrooms highly dedicated, experienced staff and exquisite cuisine we make every wedding a dream come true. Let us worry about all the details and you just enjoy. Are you ready for an unforgettable experience? We are.
Amenities + Details
Amenities
Handicap Accessible

Indoor

Reception Area
For more details about amenities, please message the Venue.
Bar + Drinks, Cakes + Desserts, Food + Catering, Planning, Service Staff
Contact Info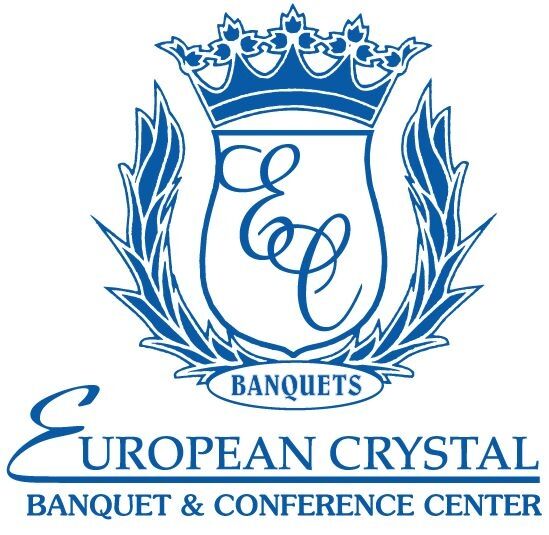 10-10-15 Wedding
Reviewed on

10/15/2015
m p
We had a great time working with Anna she was amazing!! From the first meeting to the conclusion of our wedding everything was absolutely perfect. The food was fantastic,portion sizes were large, the food was cooked perfectly (appetizers, soup, and salad,steak, chicken, Veggie... Read More pasta, wedding cake). Bar service went smoothly and the service was impeccable. Our guests raved about everything from food to the venue to the service. We also had our ceremony here and our reception and everything was set up on time and came out perfect. The venue in general is beautiful as is. There was easy parking and the venue is close to many hotels which made it convenient for the bridal party and out of town guests. Bathrooms and Bridal Room were very clean and nicely decorated. I would highly recommend European Crystal to any Bride & Groom!
---
Reviewed on

10/02/2015
Holly K
Best Wedding Venue Ever!!! I can only say great things about European Crystal (EC). My vision for my wedding was to create an event that no one will ever forget. And I am happy to say European Crystal helped me out tremendously in achieving my goal. The professionalism of all... Read More the staff, the willingness to help give me my fairy tale wedding, the delicious food created by an outstanding chef and a stunning venue is all any bride could ever ask for from a venue. From the minute you step inside European Crystal's doors, your breath gets taken away, by the beauty of this venue. Next you meet the staff, who are always happy, wonderful and willing to help you. This venue knows how to take care of their customers and guests and they appreciate your business. They're very accommodating and just wonderful people. I cannot thank them enough. It has now been a month since I got married and my guests still keep telling me I had the wedding of the century. They keep raving about the food and this wonderful venue. I'm very sad my day is over, because I'm really going to miss all of the staff at EC. A little bit about my wedding: I chose the main ballroom, because it has this breathtaking sky painted on the ceiling, along with the most beautiful chandeliers. I had 350 guests that fit very comfortable in this space, plus a 14 piece band and large dance floor. I had 2 bars with 2 bartenders at each. I wanted to have a signature drink to serve all the guests. The staff and bartenders where happy to do it for me. I made sure to make the drink recipe easy for them, since they were so accommodating. As for the food: It was delicious! I have a crazy loud Polish family and food is extremely important to them. If something is bad, they are not afraid to voice their opinion right there in front of everyone. However,I didn't have to worry, because everyone loved the food! My guests spoke very highly of their meal. We allowed our guests to chose what kind of dinner they wanted. Their choices were either Filet, Orange Roughy or Chicken Christopher. All were amazing. We chose the Au Gratin Potatoes and a Vegetable Melody to go along with what each guest chose as their main entree. Dinner came with a raspberry sorbet as a pallet cleanser, chicken soup and salad. For dessert each guest received an ice cream sundae (we wanted our wedding cake for the guests to take home). Everyone received a lot of food. But wait, we weren't done. We purchased, for a few extra dollars, per person, an enormous sweet table. Money well spent. The guests just flocked to the table after dinner. They couldn't get enough of the delicious treats. Chef gets an A+. As for the service, the wait staff were very attentive to each one of my guests as well as the head table. They catered to my ever need and made sure my drink and my husband's drink were always full throughout the night. Thank you for treating my guests right. All in all, my wedding was amazing. I will never forget it and I know my guests won't either. Thank you, Thank you, Thank you, from the bottom of my heart European Crystal!
---
Reviewed on

11/14/2016
Anita M
What an amazing venue!!! We had our wedding ceremony and reception here on 10/22/2016. The venue was beautiful and came together just like we imagined. The staff was professional and the food was great. Anna- was wonderful from beginning to end in helping our ideas come... Read More together. This venue made our wedding day a real dream come true. Thank you!!!
---
Reviewed on

10/31/2016
Dominika
Best venue ever.Great food,wonderful people.Definitely worth checking out.
---
Reviewed on

10/31/2016
Anna S
I just want to say thank you to Anna and the whole staff at European Crystal . You are truly amazing in what you do. Thank you for giving me the wedding I dreamed off.
---
Reviewed on

10/31/2016
greg s
We just came back from our honeymoon and wanted to share how happy we are with everything European Crystal did for our wedding, they really went beyond what was promised and delivered an amazing night for us and our guests . It was stress free great experience. We wish we could... Read More do it all over again. Strongly recommend to everyone looking for a nice venue.
---
Reviewed on

10/31/2016
Susan C
I had my wedding reception here in August. I am so happy that I picked European Crystal, from the beginning till end everything was perfect. Anna was always quick to respond to my emails and all my questions and request. The day of the staff was excellent, professional servers,... Read More white gloves service the whole nine yards the food ,décor all of it. Thank you all for a perfect day.
---
Reviewed on

10/31/2016
Patty
I couldn't be more happy the way my wedding turned out. It was simply amazing. Thank you European Crystal for making it happen. Everything was just perfect.
---
Reviewed on

10/30/2016
Bernadette Z
Excellent service. Polite and friendly workers. They made my special day special.
---
Reviewed on

10/08/2016
Sienna K
My experience was awesome, Karen was very helpful to my every need. I would highly recommend this venue.
---
Reviewed on

10/05/2016
Iwona S
Spectacular Venue! We had our reception on 9/10/16. Michelle and her team went above and beyond to create a magical wedding reception. We live in Hawaii and we have family in Chicago therefore we decided to have our wedding reception in European Crystal. Planning a wedding... Read More is quite challenging especially when you cannot physically be there to discuss all the details. Michelle and Anna made it quite easy by contacting us and helping us make decisions. We trusted their professional opinion and the reception turned out just as we imagined. The staff was very friendly, helpful and professional. The food was delicious and was served quickly even though we had some last minute special requests. The sweet table was incredible with a variety of pastries, fruit and chocolate. We highly recommend this venue!! We thank all of you at EC for your hard work and making this a very memorable and stress-free evening.
---
Reviewed on

8/10/2016
Grace M
We are beyond pleased with how our wedding turned out. Anna was amazing! She went back and forth with us on so many questions we had, changes, whatever we needed. Everyone kept talking about how beautiful our wedding looked and I was in awe in how the grand ballroom looked that... Read More night of our wedding. Our cake turned out beautifully! And the backdrop looked amazing. With the sky ceiling and the uplightning it was a night we'll never forget!
---
Reviewed on

6/29/2016
Meghan B
My husband and I can not say enough good things about this venue and the staff!! Our wedding was absolutely beautiful. The staff was so kind, very attentive and always on point. My venue coordinator, Karen, was truly the best!! We planned for this wedding for 2 years, made many... Read More different changes, even up to days before the wedding, and it wasn't a problem!! She was so helpful and dedicated to making our night perfect! Best night ever!!! 😊❤️ yThankmSOsmuchtthentire staff
---
Reviewed on

6/24/2016
We booked a wedding with this reception hall last year. At time of booking were told we could have room "A"; when our count dropped they moved us into room "B" without notice. (Read other reviews on Knot, Facebook or Google and you see that this has happened to brides/grooms... Read More before.) Very unprofessional...but at this point they have you though...you can argue with them...but for them it is all about who has more butts in seats versus honoring their commitment. I wish I had read all the reviews before we booked.
---
Reviewed on

6/23/2016
Gabriel N
After visiting SIXTEEN different venues we settled on European Crystal and I couldn't be happier with the outcome. Karen was simply amazing to work with and really had a lot of incite on having a wedding and offered advice on things we never would have thought about. For what... Read More you get, the price is unbeatable! Karen helped us establish our menu, gave suggestions on pairings of sides with entrees (the roasted potatoes she suggested were definitely a hit with our guests!), and gave some great ideas on decor. European Crystal we very flexible with our one site wedding rehearsal and allowed us more than enough time during the week leading up to the event to get into the space and do a ton of set up. They even let us leave our flower arrangement in their cooler so that looked impeccable on the day of the event. Karen was also very flexible with allowing us to get a cake from an outside vendor and comping us for the uplights we wanted instead. The day of, the meal was excellent several of our guest raved about the food. The appetizers were also excellent. We received a lot of feedback from guests wanted the beef skewers as a meal! Our photographer couldn't believe the food was not catered which is impressive for someone who attends TONS of weddings. The dinner service went off without a hitch! During the reception was had some uninvited guests occasionally enter our space and Karen was quick to usher them out which was a really nice touch. She was also accessible throughout the night for any questions that we had. European Crystal definitely earned the gratuity we paid and then some! I would highly recommend Karen and European Crystal to anyone that is looking for an elegant venue with staff that really care about making your wedding day special.
---
Reviewed on

6/20/2016
Truly great experience..! I had my wedding reception here a couple weeks ago and everything went perfect. They are very detailed and particular in regards to not only food and service but to the whole magical atmosphere that you should have at your wedding. The food was... Read More delicious, especially their Filet Mignion was to die for.. Go and see how elegant their rooms are. We had our reception in the Grand Ballroom, beautiful..Over all I strongly recommend that venue.
---
Reviewed on

6/19/2016
Very disappointing banquet center. The seats on all the "upgraded chairs" were dirty with spots from food being dropped on them...disgusting. Dance floor was put together badly with gaps everywhere so ladies high heels could slide into the gaps causing someone to trip or fall.... Read More Food was terrible...cold and tasteless. Not enough staff to guest ratio. Staff was rude. Also, if you do decide to book here...make 100% sure which room they book you in...they changed my sisters wedding into the small room without notice. Ultimately, it is your choice to book here, but as a professional meeting planner for years...I would not.
---
Reviewed on

4/05/2016
Good venue. Anna was an awesome planner. If you're planning an event I recommend you talk to her.
---
Reviewed on

4/03/2016
erica j
Honestly, the only reason I am giving this a single star is because I have to. The food was decent. However, I have never had such poor service in my life. First of all, the wedding ceremony was only scheduled to last about 10 minutes. As soon as the bride and groom walked out... Read More the door the staff immediately came in and started breaking down the tables and rushing everyone out. My 90 year old grandfather with parkinsons uses a walker and they were tripping him by pulling tables out in front of him. Secondly, they do not follow their contracts so be careful here future brides. The wedding was scheduled for 7pm to midnight. However, the venue decided that it wanted to start early at 6 pm. At the time everyone was so rushed and no one thought anything of it. However, in the most unprofessional manner I have ever witnessed, at 11pm the lights in the room suddenly came on and the bar was shuttered. This led to mass confusion amongst the guests and the bride and groom. Now, in my youth I have worked in the service industry, this is NOT the way to handle situations. The bride and groom ended up losing money on both the dj and photobooth, good job european crystal! I will not be using you for my wedding and neither will anyone I know.
---
December Wedding
Reviewed on

1/08/2016
Alexis S
We had our wedding the first weekend in December 2015 at European Crystal Banquets. Everything turned out lovely. All the guests loved the food, most said we had too much food! We are both extremely happy we had our wedding here.
---
Reviewed on

10/29/2015
I recently had my wedding reception at European Crystal Banquets. We worked with Karen and she was on top of everything. The day was more than perfect. The room was beautiful and the food was outstanding. Thanks for the perfect day we will never forget. Karen!
---
Reviewed on

10/29/2015
michelle r
Love this place!! We had our wedding here 3 years ago and I still remember every single part of it! European Crystal has the best team to work with. They do not let any small detail go. Michelle was my coordinator and she was such a doll to work with. Not one bad thing to say... Read More about this place! Beautiful venue, great food and great service!
---
Reviewed on

10/29/2015
Damian K
I recently attended A wedding reception at European Crystal. The food was Amazing and the staff very adequate.The bartender was very professional and fast.The entire night was a great memory for all.
---
Reviewed on

10/29/2015
I had my wedding here in August and we had such a great experience with this venue and staff. We felt like family at the end of the day. All the planning, time and money we spent was absolutely worth it. We had such a great time on our day and we received so many compliments... Read More from the food a décor. I highly recommend this place to anyone who is looking to have their special day here!
---
Reviewed on

10/29/2015
I had my wedding at European Crystal Banquets in September and it was absolutely amazing! My coordinator was with me from start to finish just as she promised. Everything down to the last detail was handled perfectly. The food was great and the staff very professional.
---