Home

Event Remembered
Details
Day-Of Coordination, Full Service Wedding Planning, Planning
Contact Info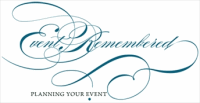 Handled With (Great) Care
Reviewed on

8/13/2014
Sara N
My husband and I planned every inch of our wedding, but when it came to the day of, we couldn't be bothered to deal or handle the inches. Luckily we employed the wonderful Evgenia Barsukov. Plain and simple - our wedding would have never succeeded without Evgenia's talents,... Read More patience and professionalism. It's a wedding, and on a wedding day, things don't go like you imagine they would, but Evgenia made sure that every i was dotted, and every t was crossed. We cannot thank her enough for making the most important day of our life a perfect one. We highly recommended her!!
---
Peace of Mind!
Reviewed on

11/07/2012
Ella O
Such a great vendor to work with! Nothing but great feeling of ease and peace of mind when it comes to the wedding planning. Very happy with our decision to hire Evgenia, very affordable and reliable vendor!
---
The vendor who saved my sanity and helped me not t
Reviewed on

10/23/2012
Monica T
I thought (like many of us) that I could do it all!!! Plan a wedding, work a full time job and stay sane through the process :))) Thanks G-d (and The Knot forums) for suggesting me to find an event planner. Best decision ever! Evgenia and her crew are very knowledgable,... Read More competent and (most importantly) calm :) They helped us with all the little (and large) details of our celebration and Event Remembered will definitely be on our most recommended list for many of our friends!!!! Thank you!
---
Wedding Planner
Reviewed on

6/15/2012
Hannah L
I live out of state and had a New York City Wedding. I struggled for a long time to find the services I needed in the city and for the budget we were willing to spend. I came across Evengia at Event Remembered. She was a total godsend and helped my find my photographer,... Read More makeup artist and also florist without me having extra effort. She didn't charge for the services I received which is astonishing. I was initially apprehensive if I'd be disappointed at the quality of any servcies given I had no time in my destination wedding for trials. I was completely pleased with each vendor. She even got a matching flower for an electric blue flower I sent her in a picture. It was a replica of the one in the photograph.
---
Reliable, organized, and calm planner
Reviewed on

5/20/2012
Cassandra E
Eugenia was fantastic to work with as a wedding planner. I am a very type A personality but I am also extremely busy at work (as a Project Manager), so I knew I needed help with my wedding planning but needed someone who could project manage like I do. Eugenia from the beginning... Read More was very organized and seasoned in wedding planning. She put me at ease and her suggestions and responsiveness were extremely helpful. The last two weeks our florist plan fell through but I also was out of town and couldn't handle the situation. Eugenia worked with one of her vendors to pull together the flowers for my wedding without me even seeing them. Everything turned out lovely and I would have had no flowers if it were left up to me. The day-of, she really handled everything well, stayed calm and organized, which helped me stay calm. We really appreciated her effort.
---
More than invitations and a wedding planner
Reviewed on

10/25/2011
Mila K
I met Evgenia because I was looking for unique, modern, and stylish invitations for my wedding but she did so much more than that for me. Not only did she work with me and my fiancee on our Brooklyn Bridge custom invitations (we got engaged there), she gave me advice from her... Read More experience and really listened to me. In fact, she was more like a friend than a wedding planner. She opened up her contacts to us as well and we loved her team! Julian Ribinik Photography, Lucent Vision Studio Video, and Sabrina Gilbert make up made our day special and beautiful.
---
Evgenia of Event Remembered is the best!
Reviewed on

10/11/2011
Marlene P
Evgenia from Event Remembered helped me plan the transportation, the videographer, and the hair and makeup stylist for my wedding. She also helped with our photographer and came to assist on the day of our wedding. She was incredibly wonderful to work with. She gave me great... Read More rates for all the services I booked with her. She has great expertise and she knows how to put you at ease with the stress of the wedding planning. She got us great limos that were always on time. She got us wonderful double decker tour buses for all of our out-of-town guests to take a 2-hour tour of NYC while we were getting our photos taken after the ceremony in Central Park. The buses said Wedding on them and they were such a success with our guests - as Evgenia was also able to coordinate French and English tour guides on the buses for our guests that only spoke French. What a great touch! The hair and makeup stylist that she booked for us was phenomenal and so was the videographer and of course the photographer. She works with wonderful, genuine, quality professionals that are affordable and amazing. I highly recommend Evgenia for any planning needs you have. She is seamless with her preparation, she has a very kind demeanor, and you can be sure you will be happy with all of her services and vendors.
---
I wish I had not hired and that would have saved m
Reviewed on

10/09/2011
Fatima S
So Evgenia who is the event planner of this company initially sounded very promising so I hired her for the month of coordination. She was prompt at answering emails and questions but she didnot have any solutions of advices. She would only want you to hire her people that she... Read More has a business partnership with. Long story short I had my own vendors as the wedding was 2 weeks away I gave her a list of the my vendors and asked her if any vendor I missed out on and she said all was good, you would think she should have noticed I dont have a videographer and I had told her already I want to have one. My husbands best man realised we were missing out on the videographer so he arranged one and gave his contact to evgenia the wedding planner to make arrangements for the time and venue. She agreed to contact him and we were relaxed that the wedding planner is taking care of it and she never contacted him. A couple of days later I found that she was texting and emailing me every question that any vendor was asking her to get and answer to forward it to the vendor and simple questions that what time do you want the oficiant to come? who is your make up artist etc etc when she had been given all this information already. I realised less than a week before the wedding not only I was still dealing with all the vendors but also have to keep her in the loop to tell her everything she just wasnt taking the burden away from me so I fired her and told her to tell all vendors to contact the maitre de at the hotel (wedding venue) as at this time it was a couple of days left for the wedding and she told me that she will do as directed. But guess what she had never contacted the videographer and never told me or the best man that she never did so we can contact him. The day of the wedding when the videographer didnt show up and we contacted him he said that your event planner never called us so we thought the deal was off. At that point dressed up in a bridal gown couldn't do anything. The day passed by and now I have no video for any memories. Please dont hire her she is not capable enough. My maitre d at the hotel did a much better job than the event planner I paid to do. I had already paid her half the price when I contracted her so not only I lost the money but she for the money I gave her she ruined my day. It hurts me every time I think that I don't have a video of my wedding!
---
good decision
Reviewed on

8/09/2011
Diana K
hiring an event planner was the best decision I ever made. I cant imagine running around day of my wedding and handling all the things Evgenia handled, like paying vendors, coordinating vendors, helping guests, assisting with the schedule, setting up everything for our ceremony,... Read More etc. She was very organized, prompt and professional and made everything go smooth.
---
She's amazing!!
Reviewed on

4/29/2011
Yana R
I hired Evgenia for the day of my wedding to help me organize certain things. She laid out programs on each guests seat, arranged placecards beautifully at the entrance table, took care of distributing payments/envelopes to various vendors, placed party favors next to each guest... Read More plate, assisted me before walking down aisle, fixed my dress where needed. And anything I needed that day, she was readily accessible to be there for me to do it. I would definitely hire her again for my next special event that I need help organizing, and I highly recommend her. She's amazing!!!
---
I am so glad I hired Evgenia
Reviewed on

4/28/2011
Rebecca N
Hiring Evgenia, at Event Remembered was a really great decision. She was extremely prepared for the day, asked all the right questions and made me feel at ease. On my wedding day, Evgenia was punctual, friendly, efficiant and a joy to have around. She took care of everything... Read More for us and let us relax and have fun!
---
Excellent Job!
Reviewed on

4/25/2011
Maya T
We've hired Event Remembered to help with the wedding preparations. What a relieve! Everything was taking care of and we only had to enjoy our important day. Evgenia made sure everything was under control and went smoothly. Thank you!
---
Our 2nd smartest decision :)
Reviewed on

4/18/2011
Jenechka B
We had to plan our celebration quite fast and was getting overwhelmed with the list of tasks I had to do and decided to hire someone who can put my mind to ease. I came across Event Remembered ad in CL and was sooo happy I did! They were flexible in customizing a package that... Read More was suited exactly for my needs; I felt like I was the most important client, no question was a silly question, very responsive in communication and such a reliable and great assistance on the Day Of. It was the 2nd smartest decision we made (after marrying each other :)))
---
Bat Mitzvah Celebration
Reviewed on

4/12/2011
Rosa M
My daughter's Bat-mitzvah was approaching and I was frustrated with the amount of planning and little time that I had. You know how they say - Bat-mitzvah is like a rehearsal to a wedding (planning wise and money wise :)))so I went ahead and searched for a great event planner.... Read More Out of all the companies I interviewed I liked Event Remembered the most; they were a little different than everyone else I saw and I was soo happy I made that decision. They took over all my tasks and took away my worries - my daughter's celebration was a great success and I would be happy to recommend this company to anyone.
---
Great planner!
Reviewed on

4/11/2011
Yana R
Event Remembered is wonderful! For our wedding, we had an interfaith and multi-cultural ceremony and reception, and Evgenia guided us through every step of the planning process. She was very attentive, punctual, and went out of her way to put together our event, as we... Read More envisioned it. Our package covered everything from the invitations and favors preparation, to the "day-of" coordination. With her help, everything went smooth and looked beautiful on our wedding day. I would (and do!) recommend her service to anyone.
---
Dream Wedding
Reviewed on

4/10/2011
Anna G
Initially we were not planning to hire a wedding planner. We thought that we can do everything ourselves. But as the date was approaching, we were getting overwhelmed with every detail and nervous. So we decided to hire a wedding planner. Since our families are multilingual, we... Read More were looking for someone who spoke our language and would make our parents and grandparents feel comfortable. A friend of ours referred Evgenia to us and we immediately clicked. She was very experienced, organized, open and funny and made us feel very special. She took care of guest arrivals and flowers arrangements. She guided our guests during church ceremony, cocktail hour and restaurant reception. She made is flawless and easy. I would highly recommend her to everyone.
---