Home

Expressed Image Events | Planning & Design
About this Vendor
Collaborative team with our partnered clients.
We are a Sophisticated Wedding Planning and Design Company that specializes in incorporating Intimate Details with Personalized and Natural Design Elements🌿We pay exquisite attention to detail and have infallible customer service, for an overall unforgettable experience. We are collaborative partners to our clients, their families and with the most prominent and well-respected names in the wedding industry. Visit our website for a FREE Wedding Design eBook that walks you through how to design your wedding like professional.
Details
Engagement Party, Getting Engaged, Honeymoon, After Party, Bachelor Party, Bachelorette Party, Bridal Luncheon, Bridal Shower, Rehearsal Dinner, Welcome Party, Rehearsals + Parties, Ceremony, Cocktail Hour, Day After Brunch, Reception, Rehearsal, Wedding
Destination Wedding Packages, Destination Wedding Planning, Destination Weddings, A la Carte Wedding Planning, Budgeting, Day-Of Coordination, Full Service Wedding Planning, Honeymoon Planning, RSVP Tracking, Wedding Website, Planning
Contact Info
Reviewed on

11/01/2016
Expressed Image is a very professional company, they were very attentive to every need that was asked of them. It was a pleasure working with them, felt like a friendship - as weird as that sounds. We could call, email, fax, text, etc. anytime we had a question, concern or... Read More needed information. Always had a prompt response within a couple minutes "Yes a couple minutes" made our lives so much easier, knowing this company had our best interest at hand. When it came down to it, felt like a friendship. The were just as in to the wedding as we were. They evened helped us out with our first dance as husband and wife! Amara had a choreographer come to our house, choreographed a simple, yet romantic dance routine for us. Simple fact is I would recommend Expressed Image to anyone looking for a turn key wedding, honestly could not have been any happier with the service provided.
---
Reviewed on

6/17/2017
Michael M
Amara and her team were amazing! We originally only wanted a day of coordinator but due to the extent of our wedding we hired her and the team for the entire duration and full time wedding planners. My husband and I chose to do an outdoor wedding at an estate, meaning we had... Read More to bring in EVERYTHING. When I say everything I literally mean everything from the caterer, chairs, tables, table runners, utensils, dance floor, floral, lighting, outdoor bathrooms because we did not want to have our guest in the actual house ect. You can say it was a lot of work (understatement!!), we built the wedding from the ground up without any help from an onsite coordinator or director as you would prob. have at a regular venue or hall. That being said, we had no idea what we got ourselves into! Thank god for Amara and her team, she held our hand tightly through the entire process and told us things we would of never thought to do ourselves and would of been totally screwed the day of (LOL). Not only did Amara and the team know what they were doing but they had so many ideas and were so creative with a lot of the details that make a wedding. I had a vision and Amara was able to put it all on paper and make it become our reality. Our wedding was a dream! There was a few hiccups the day of (which I did not notice until after it was over) but the hiccups were not all on the wedding planners team, some of our vendors were not as cooperative as we would of liked but Amara and her team made sure to keep all that away from us on our big day. There is always going to be hiccups on the big day but with Amara's team they were unnoticeable the day of. I would definitely recommend Expressed Image to anyone, they make you feel more like great friends then your planning team and we were always comfortable going to them with anything, very accommodating. Thank you Amara and the rest of the team for making out wedding what it was, it would not of been possible without you!!
---
Reviewed on

9/19/2017
Juliane H
We worked with the Expressed Image team for day of coordination. My husband and I were very pleased with their organization, expertise, and assistance in making our wedding flow without any issues. My husband and I decided to do a welcome party as we had a destination wedding... Read More and a lot of out of towners. Amara and her team assisted with our welcome party the night before as well. Even though we had day of services, this team went above and beyond and even came to our venue tour, rehearsal, and we're very attentive to any questions we had. I highly recommend this team for coordination for your special day. Thank you Expressed Image!
---
Reviewed on

7/15/2017
Rebecca S
Expressed Image is amazing! I live in Alaska and was married in Idaho and both Sara and Amara were able to keep my wedding organized from 2,000 miles away. The day of my wedding was stress free all thanks to the Expressed Image team. I would definitely recommend Expressed Image... Read More to all brides!
---
Reviewed on

6/06/2017
christina l
I am a wedding photographer who had the wonderful chance to work with Expressed Image. The day had a lot of moving parts, a large wedding party, a lot of lovely details, and all on a very hot day. Amara and her team moved through the day seamlessly with grace and were so easy... Read More and communicative that it really didnt seem like work at all. They responded quickly to all my inquiries and never left me hanging, which when planning a wedding, is a huge relief. I highly recommend them!
---
Reviewed on

5/30/2017
Erica J
Expressed Image was amazing getting my wedding organized! I couldn't have done it without their help. My husband and I planned and designed all the decorations by ourselves.. Anytime I was stuck or needed an idea, Amara was on the task sending me vendors and creative ideas.... Read More Morgan was our coordinator, she was just the sweetest, she helped us with our first dance lesson and kept all our details and contacts together. Renee was our officiant, everyone just did a great job all around. On the day of, everything was set up perfectly, everyone was in the right place, and we couldn't have had a more perfect wedding. Thank you Expressed Image! Such a wonderful team!
---
Reviewed on

10/30/2016
Maria W
Overall, we are extremely satisfied with the services provided by the Expressed Image Team. Amara was constantly asking for feedback to ensure that we were always on the same page, satisfied with every single detail, and to make sure our vision came to reality. She was always... Read More very cheerful and prompt to reply any text or email we sent her. She was also open minded and accepted ideas and criticisms from other vendors. We had what I believe was not a very conventional wedding, at least not a standard American wedding, and Amara adapted well to our ideas and the few cultural traditions that we incorporated into our big day. Originally, we didn't see the need to hire an event planner or coordinator since we were going for a small event, at a venue that needed not much decoration, and were able to do all the planning ourselves. However, our plans changed as time progressed - the guest list kept increasing and the venue we booked more than a year ahead cancelled on us less than 6 months before our wedding! In addition, we were set very early on the idea of having our wedding theme to be "Origami," no the typical "thousand cranes" origami but rather incorporating it as much as possible into the decor… Ultimately, taking us to the idea of having all of our florals to be origami (i.e. no fresh flowers nor florist). We even chose venues that would be in line with our theme… Our first venue, Yamashiro Hollywood, needed minimal decoration as it featured very nice structures, a courtyard with an indoor Japanese Garden, and a great view of LA (perfect for our >50% guests coming from out of town). However, after we had to change our venue, many other elements had to change too. The new venue (Descanso Gardens) was bigger and a lot more beautiful but it also meant that major changes in the decor and setup were needed. Our previous venue provided a day-of-coordinator; furthermore, we now needed to fill up more space and they only allow access to the premises 2 hours prior to the start of the event. Those 2 hours was also when we and the bridal party could take pictures around the gardens (so no chance to put it ourselves). At the time, we'd been planning our wedding for more than a year already so most of the other elements were set... venue, vendors, budget, and even a rough timeline was mostly ready but... with all our of decor being DIY and the little time allotted for setup, we decided to hire someone that will primarily help us with decorations. With that in mind, we hired Amara because we liked her energy and how well she responded to our inquiries. Amara not only delivered on setting up the decor beautifully (I gave her freedom to put elements as she saw fit) but also helped us finalize details about our wedding as it drew close - even when we had done so much of the planning already. In addition, having a day-of-coordinator ensures that the logistics of the events, the deliveries, and all of the minor details you should not worry about on the day get taken care of. Her team also helped us relocate some elements from one site to another, going with the flow of events. We also had a major mishap on the day and had to adjust the schedule a little bit. Amara and our emcee tried to make sure all the important events were there and adjusted the schedule accordingly. At the end of the day, we had a very beautiful wedding and lots of fun thanks to the support of Amara, her team, and many of our other vendors.
---
Reviewed on

10/30/2016
Amanda S
as the maid of honor amara and team were very open to ideas and everything ran very smooth
---
Reviewed on

10/30/2016
Christopher C
Amara and team did a good job and paid attention to detail on day of
---
Reviewed on

10/30/2016
Melissa M
Amara is extraordinarily helpful! She is so kind, has a great eye for things, and is full of useful suggestions. She is able to give her input in a way where you can envision her idea, but don't feel pressured to make a decision or to make alterations. I do not know what I would... Read More have done without her, especially on the big day of the wedding. She assured me that everything was being handled so that I could relax and just be excited to walk down the aisle instead of worried that something was going to go wrong! I would definitely recommend her to anyone who is looking for help planning a wedding of any size!
---
Reviewed on

10/30/2016
Ashley C
Incredible coordination amd team
---
Reviewed on

10/30/2016
Sara M
The team did such a great job on my day. My venue was lacking in so many ways and my only savior was my coordinator. I work a full time job and it's stressful so I didn't have a lot of time to work on wedding details. I would have been SOL without them.
---
Reviewed on

10/28/2016
Jessica G
You will not regret booking Amara and her team! She was professional and worked well with all of our vendors (including a couple of not to easy to work with vendors). We booked her as our day of coordinator, but she went above and beyond to do all the work that was needed for... Read More the weeks leading up to the wedding. She always made herself available and addressed my questions and concerns promptly with a genuine kind and caring attitude. She was highly organized and worked so hard on the day of our wedding all the while having fun and never becoming stressed with all we gave her to do. She created a timeline quickly after we hired her and distributed it to all of our vendors in a timely manner. Amara was a life save and brought a much needed calm, joyful energy to our last month of wedding planning madness!
---
Reviewed on

6/18/2016
Expressed Image; Amara and her team are the best! She had a firm grip on budget and cost from the very beginning, they helped with everything, from my dress (which I changed 3 times) to all of the decor and the design and everything! Amara really loves what she does and it... Read More shows. I had the wedding of my dreams thanks to Expressed Image!
---
Reviewed on

6/18/2016
Expressed Image is the best. Amara , the owner, provided my wife and I a wedding experience that was far and above what we were expecting. She has some really amazing ideas and literally took all of the worry away and let us put our focus on each other and getting... Read More married. I can not express to Amara how grateful I am for all that she did for us. She is a fantastic person and a great wedding planner. I would highly, highly recommend her to make sure that memorable day is as special and happy as you dream it would be.
---
Reviewed on

6/15/2016
Lana W
I called Amara & Leslie from Expressed Image when I was about 6 weeks out from my wedding and realizing I really needed help. They were able to perfectly tailor a day-of coordination package for what I needed that I could actually afford. They were very professional and... Read More calming, and made me able to enjoy the process so much more. If you are thinking of getting help but afraid of increasing your wedding budget, here's my best words of encouragement: No matter what you do, the day will be perfect, because it's your wedding day. But if you hire professionals to help you, you can make all the days leading up to that perfect wedding day so much better.
---
Reviewed on

6/12/2016
Brandy W
Amara and her team we great, she made planning and the day of less stressful. She handled everything for me even taking care of the crazy in laws when I couldn't take it anymore. She is very passionate about what she does and it shows. She made personal signs for my wedding,... Read More help set up, made sure I ate and even spent hours cleaning up my venue to make sure I got my deposit back. Even through all the craziness she still treated me like a friend and even joined me on the dance floor at my request! I never was with out anything they made sure I was well taken care of. I would hire her again 100 times, but since I don't plan on getting married again I recommend her to all my friends and anyone looking for a wedding coordinator!
---
Meet The Owner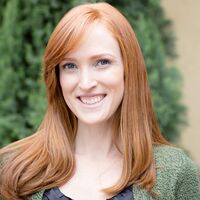 Amara Cinko
Hello! I am the proud owner of Expressed Image. I am so blessed to be able to do what I love and work with my team and their clients. Outside of work you can find me playing with my kids, serving in my church, and probably drinking or eating something coffee flavored. My best advice to couple's getting married is to bring YOU into the design and to remember to always be present as your big day arrives and comes to a close. Happy Planning!