Home

Exquisite Events and Floral Design
About this Vendor
Let us bring your dreams to life
At Exquisite Events and Floral Design, we take your event preparations off your shoulders but never out of your hands. That starts with a personal consultation where we get to know your style and your stories. Then we combine meticulous planning with impeccable attention to detail to plan the wedding of your dreams. Which leaves you free to relax and enjoy the most important day of your lives.
Details
Engagement Party, After Party, Rehearsal Dinner, Ceremony, Cocktail Hour, Reception, Rehearsal
Destination Wedding Planning, Budgeting, Day-Of Coordination, Full Service Wedding Planning, Planning
Contact Info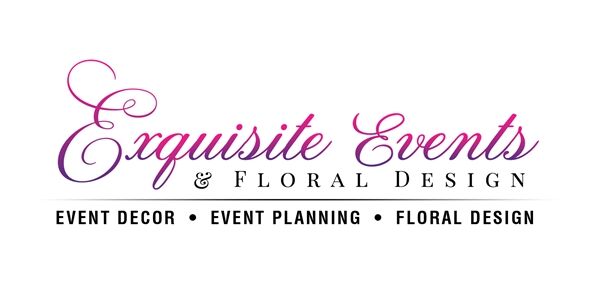 Reviewed on

10/12/2017
Olajide I
Bukky was our wedding planner/decorator for our wedding on July 7th, 2017. Initially I was skeptical, I'll admit. I thought wedding planning was a lofty expense that we could go without. But after our first sit down with Bukky I realized that she was heaven sent and that there... Read More was no way we would've been able to do this without her. She created a budget, helped us set realistic expectations, took time out of her schedule to view vendors and locations with us, and kept us sane by splitting up our work and creating deadlines for us. Then she reminded us over, and over, and over again. She was also extremely flexible with us... the example that comes to mind was when we had a MASSIVE change with only a couple months to go before our big day. We initially started off with a 250 person guest list, and Bukky created an incredible plan and flower/decor set up for us. At the last minute that guest list exploded to 400, and not only did she take in stride, Bukky actually got us a massive discount on our ceremony hall for BOTH days. I can't explain how appreciative we were to have worked with Exquisite Events and Floral Design. The quality of service was spot on, and Bukky was on hand to make sure that everyone felt taken care of on the day of the ceremony. I can't recommend this vendor enough!
---
Reviewed on

10/14/2017
Rachael I
Bukky and Exquisite Events and Floral Decorations was in charge of my traditional engagement ceremony on 7-6-17. My husband and I were very apprehensive about the ceremony, but after speaking with Bukky, she got us an amazing deal on the hall, flowers, décor and even wedding... Read More planning services. It is going to sound cliché, but Bukky and her crew are amazing at EVERYTHING they do. From booking hotels for guests, to making sure that food delivery was on point, she was very on-top of every single aspect of the wedding! Thank you Bukky
---
Reviewed on

6/21/2016
Jose G
We used exquisite events for our wedding. If you are planning a wedding don't think twice, hire Bukky. She made it so much easier for us. Helped us with ceremony and reception decoration and we got some helpful advices/tips from her. There are so much details in a wedding and... Read More having a professional helping you makes it so smooth. Plus... She is an easy going person, you can talk for a long time with her.. She really wants to capture what u want in your day.
---
Reviewed on

4/12/2018
Bisola S
On behalf of my husband and I, We like to say THANK YOU for the success of our wedding on March 31st. From the beginning of the planning of the wedding, you have been great! I enjoyed every single moment we spent planning my wedding. You paid close attention to details I wanted.... Read More I wanted a stressed free day and I was stressed free and worry free. The morning of the event was relaxing and I wasn't worried about anything. All vendors delivered on time and I got so much compliment on all of the vendor selections you recommended. The decor was EXQUISITE and few details I wanted was done perfectly. Our wedding favors were placed on each table accordingly and the floorplan was exactly the way we planned it. You executed the timeline perfectly and coordinated the day; Everything was on point! Your company exceeded our expectations and your professionalism was top-notch. The Lord almighty shall continue to enlarge your company beyond your imagination. I will definitely refer friends and family to your company. There is no limit to height God will take you.
---
Reviewed on

2/04/2018
Lindsay L
Exquisite Designs provided the decor and floral services for my wedding. The planning experience with Bukky was fine. She seemed enthusiastic and passionate about the work. However, the outcome and her lack of professionalism leave a bad taste in my mouth. I contracted for her... Read More to provide many services such as decor, linens, and floral. I was excited to find someone who could "do it all". However, I regret this as I feel it was maybe too much for her. That's the only reason I can come up with as to why some services were not provided and also not refunded. Flowers are my main (but not the only) complaint. My flowers were not what I wanted and were DEAD upon arrival to me. They were falling over by the start of the ceremony. Yes, it was a December wedding and it was cold outside but the flowers ARRIVED in horrible condition. Groomsmen boutonnieres were removed before the ceremony because they were that bad. Bukky is not a florist. If there was a way to avoid this tragedy from happening, whether it was choosing a different type of flower, having backup flowers, or preparing the bouquets differently, a true florist would have known better and provided that information. Flowers are typically an essential part of a wedding so seeing my flowers that daily really upset me. So to think that the "floral designer" did not take responsibility for this made things worse. Most of the other decor that was provided turned out nicely. But I can't get over the flowers. I cringe at them in my wedding photos. Bukky also literally did not provide corsages and the flower girl halo. I have not received an explanation for that. Set-up ran late so I was also not able to approve anything and many of the contracted items were not delivered as they should have been. Bukky responded VERY defensively when I requested an explanation and refund for the services not provided and put the blame other vendors and myself. Not professional at all. If you have a smaller event or wedding and are willing to take the risk then go for it. But I regret not getting an actual florist.
---
Reviewed on

10/31/2017
femi a
We used Bukky for event planning and decor for birthday celebrations at the Drake Hotel in Chicago on the 30th of September, 2017. She knew she was going to be judged by some of the worlds finest critics (my family - they plan events all the time). She passed with flying... Read More colors! Guests (most of whom came from out of town) are still talking about the event. They were impressed with the planning and coordination of events. They were also able to appreciate the decor. Bukky helped in everything. Was very willing. I found that her decisions were excellent. She also made some brilliant suggestions along the way. Overall, TWO THUMBS UP! WAY UP!!
---
Reviewed on

10/17/2017
Camille S
Bukky was amazing and so helpful for our 10/14/17 wedding. We hired her as a day of coordinator and I am so glad we did. It ended up pouring the majority of the day, but Bukky handled everything and made our indoor back up ceremony beautiful. I was able to enjoy my day and... Read More remain calm because Bukky took care of everything based on what she knew we wanted from our day. I am so glad we hired her.
---
Reviewed on

10/16/2017
Adeyinka O
I had Exquisite Event for my wedding decoration and the event planner on the day of the wedding. Bukky's communication skills were excellent. I was able to reach her whenever I needed to talk to her during the planning of the wedding. After the day of my wedding, she still... Read More followed up with me, making sure, all is as it should be. Thank you!
---
Reviewed on

10/04/2017
Carissa D
Bukky and her team is absolutely amazing!!!! I would highly recommend her. She did my flowers, decor, and was my day of coordinator for my wedding. Everything was beautiful and she went above and beyond. Look no further..... Book her! You will not be disappointed. Thanks once... Read More again for everything!
---
Reviewed on

8/18/2017
Sukhi K
STAY AWAY!!!!!!!! Bukky is one of the worst vendors I have worked with and this is coming from someone who has helped planned multiple weddings and I am leaving this review based on her being my decorator for my wedding ceremony and reception. After meeting with her, she... Read More committed to doing my wedding as a pro-bono to get more experience for an indian multi-cultural wedding if i were to provide her with my professional wedding pictures of her decorations-i had no issue doing that. (In the contract, I was told I had to pay a certain amount and would get it back after I provided her with professional pictures.) She continuously wanted to meet to go over details so I agree and did. Two weeks prior to the wedding, we met and finalized on everything. That same day she called me and CANCELED after she took a payment from me. Thankfully i put a stop on the check right away when she canceled. She mentioned she wanted to do this for a long time and usually canceled three weeks before the wedding but since shes not getting paid she doesnt want to do it anymore. Keep in mind she mentioned pro bono herself to me, wrote up the contract for the pro bono, and had me signed. so how can you just change your mind? She also mentioned to me that she was planning on canceling on me on the day of my wedding. As a bride, i would recommend not working with someone who is hard to communicate with, no understanding, and considers canceling three weeks (in my case 2 weeks) before someones wedding. Keep in mind this is not her full time job so she doesn't understand the professionalism of this business. Sometimes its good to pay a little more and get quality professionals to work with that understand wedding is a stressful time and they need to make it easier for the bride, groom, and family. I ended up going with another vendor who actually knows her on a personal level and said she does this to brides often.
---
Reviewed on

1/16/2017
I used Exquisite for my 25th Birthday. I told Bukky I wanted a simple classy dinner Party and she gave me just that. Although I was initially dissapointed at the mockup meeting, but Bukky promised me she would deliver. On the day of my party she did just that. Thank you Bukky... Read More for a BEAUTIFUL event!!!!!!
---
Reviewed on

12/15/2016
Son J
We called on Exquisite at the last minute and she delivered beyond our expectation. We got a good price even though we reached out late and we had a good experience serving us. Exquisite is on point for both event she decorated for us. She did our engagement, wedding ceremony,... Read More and the reception with great discount that you can never find anywhere else. My advice for anyone trying to get married, she is the best go to vendor. I will always use her for any of my events.
---
Reviewed on

9/13/2016
Temie
Exquisite Events and floral designs was wonderful. My wedding was beautiful and all of my guests had a great time.
---
Meet The Owner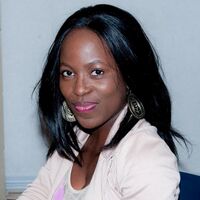 Bukky Ashaye-Garcia
Bukky is the founder of Exquisite Events and Floral Design. Her passion and dedication as an event planner comes from years of experience planning and decorating memorable events. She was motivated and inspired to pursue a career in event planning after her involvement in planning her own wedding. She combines meticulous planning with impeccable attention to detail to create luxury results. Bukky has several certifications in wedding Planning and floral design which gives her the experience, skills, and eye for details.