Home

Extraordinary Entertainment
About this Vendor
Extraordinary Weddings, Every Time!
At Extraordinary Entertainment, we provide the areas top DJ's, MC's, photo booths, custom lighting service and more. For most this is the first time booking a wedding or even hiring entertainment services to begin with. We understand how overwhelming things can seem and want you to know we're here to make it a breeze! Our expert team will walk you through the entire process, listen to your ideas, make suggestions, solve problems, give you advice and help bring to life a day you will never forget!
Details
African, Caribbean, Country, Dance, Disco, Folk, Hip-Hop, Jazz, Pop, R&B, Rock, World Music
After Party, Rehearsals + Parties, Ceremony, Reception, Wedding
MC Services, Recorded Music, Sound Equipment, Music, Planning, Audio/Visual Equipment, Equipment, Rentals + Equipment

Contact Info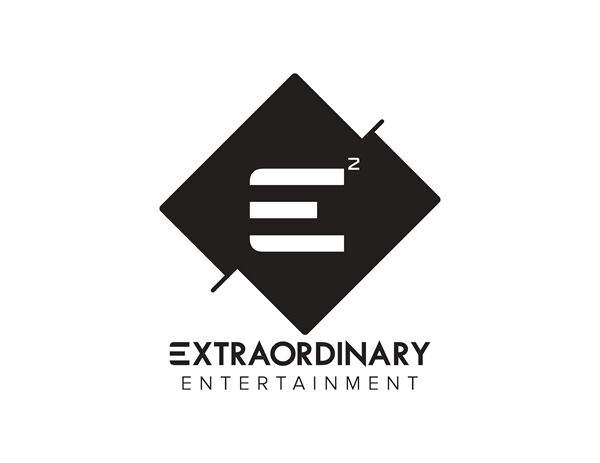 Reviewed on

9/15/2016
Derek G
My wife and I hired Andrew to DJ our wedding on June 24, 2016 and we could not have been happier with the services he provided. He truly exceeded our expectations. Prior to the wedding, Andrew came out and met with me at the venue for a walk-through to determine the set-up and... Read More discuss what we were looking for. My first impression was that he was a very cool and likable guy who acted in a very professional manner in regards to his business. In addition to serving as a DJ, he also offers a photo booth to rent, if desired. I thought that was really cool. Following our initial meeting, the next step was to go onto his site and fill out a questionnaire so that he knew exactly what we were looking for. The questionnaire was AWESOME and very user friendly! We did not hire a wedding planner so the questionnaire broke down every aspect of the wedding and allowed us to make a song selection to suit each moment. It also helped us set our time-frames and really organize the night. There was also a section where we could choose the songs that would be played during the reception. My wife is Spanish so the obstacle was to balance popular music I and my family listen to with popular Latin music my wife and her family listen to. When given the task, Andrew absolutely nailed it on the day of the wedding, and everyone loved the music that was played. Andrew was always available to get in touch with, prior to the wedding, to assist in our planning. We were not sure when to do the bouquet and garter toss, but Andrew helped us choose the perfect time. On the day of the wedding, he arrived early to make sure everything was set up perfectly and ready to roll. His equipment suited the venue perfectly. Throughout the reception, his interaction with the crowd was fantastic and he ensured that everything rolled smooth and stayed on schedule. He even took requests from the guests to keep everyone happy and involved. I would definitely recommend Andrew to any couple looking for a TOP NOTCH DJ for their wedding. You will not be disappointed.
---
Reviewed on

11/21/2017
Jasmine O
I had the luxury of working with Andrew at my wedding. He was phenomenal in his work he was tentative and very passionate, he asked all the right questions. It was such a stress free experience he listened provided help when needed. I loved the tool he had online that made it... Read More easy for me to provide names and song recommendations. The Photobooth that he provided was the highlight of the wedding so many memories and the even better part was being able to get a copy of every photo taken. Andrew and his Extraordinary team are Phenomenal and I will definitely recommend them to everyone as well as using them for any future events.
---
Reviewed on

8/20/2017
Sarah R
Andrew and his team were amazing. From the ceremony music, the cocktail hour, and the reception, Andrew had everyone moving and dancing the entire night! We had some special music picked out for different dances and he pulled it all together like a champ. He and his team also... Read More survived some electric shock due to a thunderstorm that blew out the power briefly. But the night went off without a hitch! We also had rented the photobooth through Extraordinary Entertainment which was a fun and fantastic addition! People LOVED the photo booth and all of the props, and the pictures are some of our favorites from the day. We couldn't have asked for a better. We would absolutely recommend EE for any event, especially if you want to have the best wedding ever.
---
Reviewed on

7/18/2017
Elaina A
I couldn't ask for a better experience than the one I had with Extraordinary Entertainment! I hired them for my wedding, originally looking for just a photo booth, and found that they are one stop shop of great services. This review is based on their DJ, photo booth, and... Read More ceremony sound services. Planning a wedding can be very stressful when looking for different vendors, Extraordinary Entertainment was by far the best company we contracted. Andrew is a total gem and a true pleasure to work with, he earned my trust quickly and I didn't have a care in the world when it came to the wedding day. He was very transparent and provided me with all the information I needed well in advance, kept in touch throughout the processs, and went over all the details earlier that week to make sure we stayed on the same page. It's a challenge to bring two families together, especially when they are of different cultures. We had a combination of American and Hispanic, I don't know how he did it but Andrew managed to pull it all together and keep the dancefloor going ALL NIGHT LONG. I was shocked and overyjoyed to see how much energy he brought to the room, there wasn't a dull moment and everyone loved the music. The photo booth was a big hit as well, it was bigger and more eye-catching than I imagined. I've been to other weddings where the photo booth is more of an afterthought and goes unnoticed, this was not the case! It only added to the excitement and ended up providing a great keepsake for everyone. My friends and family love looking back at all the goofy and silly photos we took, especially the ones that were taken after a few drinks. As far as ceremony sound goes, I didn't realize how necessary it was, and it is! I was so happy that everyone could hear the officiant and really be part of the ceremony experience, no matter where they were sitting. I also had live music and my cousin sang during the ceremony, having the sound set up was crucial to everyone being able to enjoy the performance, especially in an outdoor setting. I can't say enough about how great Extraordinary Entertainment is, throughout the planning process and during the event itself - they never fail to impress!
---
Reviewed on

6/27/2017
Lindsay M
I'm so glad we got to work with Andrew for our wedding! We were short on time for planning, but he made it so easy to plan out all the important details, and his online planning tools are amazing! He coordinated with our other vendors easily and set up our photo booth, as... Read More well, which was a perfect fun touch. He kept everyone on the dance floor and was energetic the whole day! I would definitely recommend Andrew for any event!
---
Reviewed on

4/17/2017
Ashleigh M
We booked Extraordinary Entertainment for our February wedding DJ and Photo Booth. Andrew and his team were amazing! Throughout the entire process, Andrew just kept reiterating "don't worry about a thing - I know you have a million other things to worry about right now" and they... Read More definitely delivered. Their online system worked with our busy schedules because we could work on the timeline and music choices at our own leisure. Andrew was super helpful throughout the process and checked in regularly to see whether we needed anything from him. When the big day arrived, it was uncharacteristically warm and we made a VERY last minute decision to switch to an outdoor ceremony to which they were extremely accommodating. I would definitely recommend Extraordinary Entertainment to anyone searching for a DJ or photo booth!
---
Reviewed on

10/11/2016
Audrey T
Andrew did our wedding on October 1, 2016 and he made it absolutely perfect! From the very beginning he put us at such ease, made the process so simple for us and genuinely has such a passion for the music industry! His music selections were so perfect and very unique to our... Read More style instead of just being cliche like some DJ's can be. He brought so much energy and kept all our guests dancing the entire time. He was very attentive to our needs and day of the wedding I knew I had nothing to worry about! We got so many compliments about him! On top of all that, he had awesome lights that he set up that turned the entire reception area into such a party atmosphere.
---
Reviewed on

9/30/2016
Arne W
I cannot say enough GREAT things about Extraordinary Entertainment! The owner, Andrew, is such a phenomenal person to work with and made the planning for my wedding music such a stress-free experience!! From the moment I inquired about DJ services, Andrew exercised such patience... Read More with me between my what seems like a million phone calls, texts and e-mails. He is also very flexible and goes above and beyond what is expected of him in everything that he does. I was so confident with his experience that I gave him complete autonomy for my wedding reception and BOY DID HE ROCK IT!! I was so worried about my diverse wedding crowd and I was pleasantly surprised to see that he was able to get EVERYONE out on the dance floor! The party maintained it's energy throughout the entire night and still has people talking to this day about our DJ and how they loved his mixture and taste in music. He is extremely prompt, reliable and an 'Extraordinary' professional that I've had the pleasure of working with over the past few months! If you are looking for the best in the industry, your search should hands down stop here!!
---
Reviewed on

9/26/2016
johanna c
We booked Extraordinary Entertainment for our wedding, and oh my goodness were we thrilled! We used their DJ service and Photobooth service. They were both a hit! From the beginning we mainly dealt with Andrew (manager), for our booking, pricing, questions. He was super... Read More helpful, so nice, and really helped make everything we wanted for our wedding special. What was nice is they had an online portal where we could put a lot of our info in; wedding timeline, song requests. The portal wasn't super user friendly, but Andrew was there a call away to walk us through and answer our questions until we became accustomed to it. Very patient. My husband and I LOVED that we could send in our favorite songs that we really wanted to be played at our wedding. And they played them all! Mikey, our DJ also played his own mix and songs into it which came out fantastic and had the entire party on the dance floor. Such a great time. Mikey was great at keeping to the wedding timeline, directing the cake cutting time, the first dance, best man/ maid of honor speeches. Josh took care of our photobooth and that was a huge hit with our guests! They had tons of options for the template of how the pictures came out of the photobooth. Very customized and unique. They were able to use our wedding colors and our wedding hashtag on the strips! 2 copies came out, one for our guests to keep and one for us to keep! Josh was super friendly and helpful with all of our guests on how to use the photo-booth and had tons of props for guests to use. My husband and I also got in there and love our photo strip keepsake we keep on the fridge. :) I've recommended this company and these guys to everyone. They really made our wedding so stress free, SOO fun, and they knew how to have a good time and we enjoyed every minute of it. I could not imagine using anyone else for our wedding. They knew how special the day was for us and truly helped make it perfect. We'd love to use them again for any future events we may have!
---
Reviewed on

9/22/2016
Erin W
Loved having them as my wedding DJ! Mike is very professional and really paid attention to what I wanted. The lighting was beautiful and the music was great. We danced the night away. I will definitely use them for future events!
---
Reviewed on

9/21/2016
Erin B
Choosing Andrew from Extraordinary Ent. as my wedding DJ was one of the easiest and best decisions I made for my wedding. He was so easy to work with and as a bride, flexibility is everything! Our first meeting was a breeze - I gave him all the tentative details I had, which we... Read More easily finalized a week or two before the wedding. It was so nice to be able to say I need A, B and C... And then he made the final decisions accordingly and completely took the logistics off my plate. He had great music suggestions and completely customized a flawlessly smooth playlist for the big day with all the songs I wanted! It was perfect and exactly what I wanted. He was also an incredible DJ during the reception. I told him the overall theme I was going for and he stuck to it. My favorite part is that he completely adapted to the crowd.. He knew what mood our guests were in and kept the music going to keep the energy and mood up. Everyone was on the floor dancing all night.. We had to book a last minute round of our shuttle because no one wanted to leave! The next morning at the hotel breakfast, the thing most people continuously talked about was the music and how great Andrew was. I had such a fun wedding and reception, and I have Andrew & Extraordinary Entertainment to thank for it!
---
Reviewed on

9/16/2016
Stephanie E
Andrew was THE BEST DJ we could ask for! All of our guests were amazed at the quality of service we received not to mention the music! He was able to mix my wide selection of Latin music keeping everyone on the dance floor and the reception felt like we were at a nightclub!... Read More Thank you so much for your patience and all my demanding requests, but you certainly made our night very memorable! YOU ROCK! Dan & Stephanie Ervin
---
Reviewed on

9/15/2016
Julia P
Andrew from Extraordinary Entertainment DJ'd my wedding in July 2015. The entire planning process went smoother than I could have ever asked for and even included a detailed questionnaire to outline how my husband and I wanted the day to run. The accessibility, flexibility and... Read More expertise that Andrew provided throughout the entire planning process could not have been better. Our venue included some difficult spaces to fit equipment, but that was no issue for Andrew. Once the wedding day came, Andrew did exactly what we asked for which was keep the party going the whole night!! The music choices were perfect, and our guests had so much fun throughout the entire evening. After our wedding day, I had several guests ask for the name and contact information for Andrew for events of their own, and I was more than happy to share! Extraordinary Entertainment did an amazing job, highly recommend!
---
Reviewed on

9/15/2016
Andrew not only knows how to get the party started, he knows how to keep it going all night long. At our wedding, there were guests dancing from start to finish. No awkward empty dance floor. We had so many guests tell us how fun our wedding was and I know a huge part of that... Read More was picking the right DJ. He made the planning process very easy and was quick to respond to changes and requests all the way up to the wedding date. Overall, he was extremely professional, well-prepared, and provided excellent music selections.
---
Reviewed on

9/15/2016
Vanessa M
I had the pleasure of having Mike and Andrew DJ & MC my wedding in July 2015. Not only were they very professional, the musical selection was excellent. I had a couple requests and ideas, and they were behind it 100% and came through flawlessly. They travelled about 3 ½ hours to... Read More DJ my wedding. Yes, I could have chosen someone closer, but I requested these guys specifically because I knew what they were about! Thank you guys & Extraordinary Entertainment very much!
---
Reviewed on

9/08/2016
Benaiah G
Absolutely best dj on this planet. Andrew was instrumental in making my day unforgettable. My wedding was perfect and I couldn't have done it without his playlist. Thank you dear for your pristine service.
---
Meet The President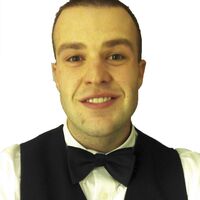 Andrew Robinson
I love entertainment! I began my DJ career in over 10 years ago and have enjoyed every second. Through years of perfecting my craft, performing at hundreds of weddings and working with thousands of different people, I decided to launch Extraordinary Entertainment. Myself and the incredible team of people behind the scenes, strive daily to provide each and every couple with the highest level of service available. Our amazing talent, equipment, planning, and attention to detail will put you and your loved one at ease and guarantee a day you'll never forget!