Home

Farm To Table Catering by Filomena
About this Vendor
Outstanding Hand Crafted Local & Seasonal Cuisine!
Farm to Table Catering by Filomena is a full service, Long Island based catering company serving the New York metropolitan area and Long Island. We provide you with outstanding hand crafted local and seasonal cuisine. Looking at the Italian farm table, we present foods in an extraordinary way to compliment a wide range of events. We believe that our combination of fresh, seasonal ingredients, caring service and experience with event planning will make your party exceed your expectations. We also offer professional staffing, bar service, party rentals and day of event planning services.
Details
African, Cajun, Hawaiian, Northeastern, Southern, Southwestern, American, Chinese, Eastern European, French, Greek, Indian, Italian, Japanese, Korean, Latin American, Mexican, Middle Eastern, BBQ, Fusion, Seafood, Specialty, Thai
Dairy Free, Gluten Free, Halal, Nut Free, Organic, Sugar Free, Vegan, Vegetarian
Buffet, Catering Clean Up, Catering Delivery + Setup, Chef Stations, Family Style, Menu Tastings, Passed Appetizers, Seated Meal, Servers, Food + Catering, Service Staff
Contact Info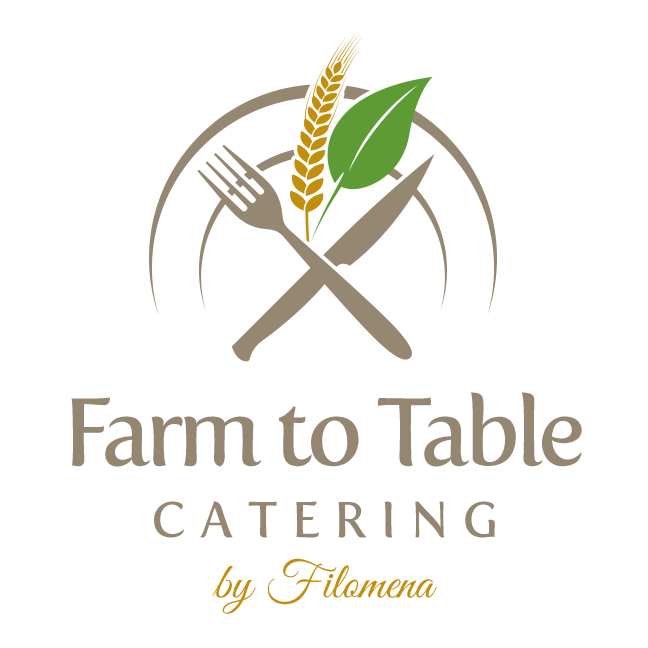 Reviewed on

1/27/2017
Heather B
I'm not even sure where to start. From the moment I first spoke to Filomena on the phone, I knew she was someone I could trust. Filomena truly cares about all of her brides, and puts all of her love into everything she does. Every step of planning our wedding with her was a... Read More breeze. She sat with me, personally, countless times, not only going over our menu, but going over other details of our wedding. Mandi, one of her coordinators, was unbeliveably detailed and on top of everything. Her sister was amazing as well - anytime my husband and I went to the shop to drop off a payment or discuss plans, she personally made my husband a cup of espresso, and served us food, dessert, iced tea - anything we wanted. We felt like we were family any time we went there. The day of my wedding, the execution of all of our events was flawless. Filomena's team ran our wedding like it was their own. From the passed appetizers to the serving of the cake, everything went smoothly. My husband and I were extremely catered to as well. We never were without a drink, something to eat and I could always find someone if I needed something. Everyone RAVED about the food - the grilled cheese with tomato soup shooters were to die for. Filomena's eggplant rollatini is the best I have ever had, and as someone who comes from an Italian family, that is saying a lot! People are still talking about the food at our wedding. The presentation was beautiful, the food cooked perfectly, the mason jar desserts - everything was exactly what we'd hoped for. You'll never feel out of touch with Filomena either - she and Mandi are extremely responsive and there for any question you might have. My husband and I have not one regret in having Filomena cater our wedding. She didn't only provide food, she provided memories. I will always remember all of the attention we received, all of the attention my guests received...everything was perfect and we could not have done it without her. Thank you Filomena & the entire Farm to Table team for making our day so beautiful (& delicious!!).
---
Reviewed on

10/26/2016
Scott L
After wading through a sea of bland banquet halls and blasé caterers, my fiancée and I were thrilled to find Filomena. We were immediately drawn in by her charm, attention to detail, warm personality and great food! Filomena was eager to help us with our vegan/vegetarian needs,... Read More and also satiated my inner carnivore. Everyone bent over backwards for us at our wedding to make sure we were taken care of. From the captains to the chefs to the servers, to the bartender, everyone was professional and thoughtful. The presentation of the food was beautiful! We opted for a rustic feel, and Filomena knocked it out of the park! Mason jar desserts, rustic wooden serving plates, and little surprises that made everything feel special. While the experience of working with Filomena was wonderful, there were a few things that could have been better. Working in coordination with TGIF rentals was encouraged, but they did not seem to work better together than they would have with any other rental company. There were a few communication issues along the way, and there was an additional rental charge that we weren't notified about until the week of the wedding. Despite these minor inconveniences, we were thrilled to have found Farm to Table Catering by Filomena, and would hire them again! They helped make our rustic, intimate backyard wedding stunningly beautiful; we and our guests could not have been happier with how everything turned out!
---
Fantastic!
Reviewed on

11/12/2015
Carolina A
Two weeks after the wedding and guests were still telling me how much they loved the food at the wedding. From the appetizers all the way through dessert everything was delicious. Starting from the beginning, Filomena really worked with us to come up with a menu that we loved.... Read More The tasting that we did with her was phenomenal and left both sides of the family wowed. And the more incredible thing was that it tasted exactly the same at the wedding. She was very flexible with things that we wanted to add or tweak with the menu and always wanted to make us happy. Her sister Angela was also so helpful with suggestions and the pair of them made an amazing team. We had a mashed potato bar during the reception that was a huge hit as well and would highly recommend! Even the chicken, which tends to underwhelm at weddings, was melt-in-your-mouth-fantastic. And for dessert they came through with a delicious key lime pie and even used my mothers Tres Leches recipe in cute mason jars! The waiters and maitre'd were fantastic as well and also were highly complimented by guests. The actual day of, Filomena and her team handled everything smoothly and professionally. Beginning with delicious eggplant caponata crostinis and grilled cheese shooters during cocktail hour all the way through the fabulous key lime pie, going with Farm to Table was one of the best decisions of the day. Thank you Filomena and Angela!!!
---
Reviewed on

12/11/2017
Emily J
I honestly cannot say enough nice things about Filomena and the entire Farm to Table team. From our initial meeting with Mandi, to our tasting, the planning and the execution on the day of the wedding, they went above and beyond to make our wedding a dream come true. We are... Read More nearly 6 months out from our wedding day and family/friends are still bringing up the delicious food! They really care about bringing your vision to life and pay attention to every detail. It was dream working with them. I am a self proclaimed "foodie" who cares about farm fresh ingredients and delicious flavor so I was very nervous about finding the right caterer and I can say with full confidence that Farm to Table surpassed my high expectations and left me feeling happy, calm and full! Don't look any further. Thank you Filomena and team! xoxo
---
Reviewed on

12/07/2017
Theresa F
We used Farm to Table for our wedding. Everything was perfect!!!! During our consultation we immediately knew that if we booked with Filomona we would be in the hands of a true professional. We got to enjoy some samples as we talked through the wedding plans. Mandi helped us... Read More create the perfect menu. Fast forward to the wedding. Everything was perfect, the food was perfect, the staff courtesy and attentive. I want to host another party just so I have an excuse to work with Filomena and her staff again. We have visited the cafe several times since the wedding and we plan on some holiday catering.
---
Reviewed on

12/03/2017
Daria M
Filomena and her team were absolutely amazing! Looking back, we can't imagine our wedding day (or rehearsal dinner) without them. The whole team is so hard working, professional, friendly, and flexible. Every detail from the table arrangements to the delicious food was... Read More outstanding. We wish we still had leftovers!
---
Reviewed on

11/16/2017
ellie p
I am incredibly proud to write this review. We worked with Filomena and Farm to Table catering for our wedding at a barn in October 2017. We met with Filomena two years ago before we even booked our venue and she was incredibly nice and made us feel so welcome from the start.... Read More One of the things that stood out to us during our first planning meeting with her was that before we even started talking about the event, she wanted to get to know us. She gets to know her couples as people before they become clients. She then worked with us to match the menu to the vibe of our wedding. Next, we have to give gratitude to her support staff. Mandi is incredible. She is incredibly personable, organized and was there for us every step of the way. She was there as someone to help us during every up and down of our wedding unrelated to Farm to Table. She is an event coordinator as well (Iconic Events by Mandi) and if you need one, you should hire her! Unfortunately, we had a DOC through our venue, and we wish we hired Mandi instead. Wedding day—guys, the food was INCREDIBLE! We did a BBQ buffet theme—everything from bbq chicken and pork to slaw, all the fixin's: cornbread and a mac and cheese bar! Their wait staff and bartenders are pros—white glove treatment, incredibly attentive, sweet, friendly and poised. Our guests are still raving about the food! Unfortunately, in the wedding industry you come across alot of vendors who are in it just for the money and look at you as a number. Farm to Table are professionals and people you want there on your special day. This team made us feel like family. This entire experience truly made it feel like your family was catering your event. Their entire team is generous, friendly and accommodating. We will be forever clients and fans of Farm to Table.
---
Reviewed on

10/30/2017
Courtney F
Farm to Table by Filomena catered our wedding this past weekend and I cannot say enough good things about them. From the first day we met with them up until the end of the party they were a pleasure to work with. The staff were all friendly, competent, and accommodating. They... Read More made sure that I tried all the hors d'oeuvres and fixed me a plate of dessert so I wouldn't miss out. They beautifully incorporated my decorations into their buffet setup and even took some of the dried flowers and put them on the serving trays for cocktail hour. A beautiful touch! The food was phenomenal. The menu they put together was perfect and both meat-eaters and vegetarians had enough to eat. All of the guests were raving about how good the food was. I would work with them again in a heartbeat. Their attention to detail and ability to create a delicious and unique menu make them an excellent choice for any event. My only regret was that I didn't eat more at my wedding!
---
Reviewed on

10/27/2016
Sarah M
From the very start of our planning process through our wedding day, Filomena and her staff went above and beyond to make sure that we had the perfect catering experience. I cannot recommend Farm to Table by Filomena highly enough! Filomena took the time to really get to know... Read More the style and theme of our wedding, and designed our food accordingly. Our tasting experience at her shop was great - my husband, myself, and our parents enjoyed a full five course meal while we got to refine our menu and enjoy the fantastic cooking and service. On our wedding day, Mandi, Filomena and her staff organized and coordinated everything to perfection and made it so that I didn't have to worry about a thing! The food was absolutely amazing and the service was outstanding. Our guests are still talking about how exceptional the catering was, and I still go back to Filomena's shop regularly for lunch. You won't regret choosing Farm to Table by Filomena to cater your next event!
---
Reviewed on

10/25/2016
Danelle B
Having delicious food at our wedding was one of the most important things to my husband and I. Our guests were raving about the food the entire night and still tell us how amazing it was. Some of my guests even tried recreating their own versions of some of the food at home!... Read More Filomena was the absolute best! Filomena and her staff really went above and beyond. They did not just make, set up and serve the food, but went out of their way to help me decorate the venue, put together my bouquets, and helped us clean up. The staff was very accommodating and made sure that my husband and I always had something to eat and drink. Towards the end of the night we were running a little low on Stella Artois and one of the waitstaff put some of them aside for my husband because she knew it was what he was drinking all night! I highly recommend using Farm To Table as the caterer for your wedding!
---
Reviewed on

6/13/2016
Kristen W
We could not be happier with the service we received and the quality of the food at our wedding. We chose a non traditional venue and Filomena was extraordinarily helpful throughout the planning process. The service was flawless on our big day and our guests are still raving... Read More about how delicious everything was. There are not enough stars to express how happy we are.
---
Wedding Perfection!
Reviewed on

11/29/2015
We were so happy to have Filomena and her team cater our Wedding this October. Filomena was great to work with right from the start. I put together a menu based on her delivery items, and she made a couple suggestions to round out the menu. The day of our Wedding the food was... Read More absolutely delicious, all our guests raved about how great the food was,and many said it was the best food they ever had at a Wedding. The food presentation was beautiful as well, and Filomena and her team went out of their way to make sure my husband and I, and all our guest were taken care of during the entire evening. Since we were so busy greeting our guest, her team made a plate of food for my husband and I (we served dinner buffet style), and plated the cake (which we had gotten from a different vendor) for all our guests. At the end of the night they packaged all the leftovers for us and stored them in the fridge for us to take home the next day. I can't recommend Filomena and her team enough! She helped make our Wedding a true success!
---
Meet The Owner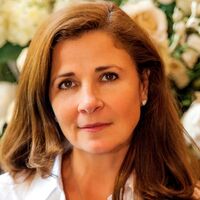 Filomena Lombardi
Filomena was born in Italy, a family of eight children. Her parents were farmers and her mom and dad would prepare food daily from the vegetables and fruits that were grown on the farm. Every year they would grow the tomatoes that would be jarred for the tomato sauce they made throughout the year. Filomena graduated College with an Accounting Degree and earned her CPA. For nearly 20 years she acted as CFO of the family owned catering halls and restaurants, Villa Lombardi's,Lombardi's on the Sound and Lombardi's on the Bay. Her passion is food and her gift is hospitality.Through these experienc