Home

Fete Perfection
About this Vendor
Brides or Mom's Alike - We Work Well With All
We Are a Full-Service, Customizable Wedding Planning Business Working with Brides and Mom's Alike. Our Proposals and Fees are Customized to Your Need. No One-Size-Fits-All Packages Here. We have Over 15 Years Planning Weddings Of All Sizes and Budgets in Destinations Near or Far.
Details
After Party, Bridal Luncheon, Day After Brunch, Rehearsal Dinner, Welcome Party, Rehearsals + Parties, Ceremony, Cocktail Hour, Reception, Rehearsal, Wedding
Destination Wedding Planning, Destination Weddings, A la Carte Wedding Planning, Day-Of Coordination, Full Service Wedding Planning, Planning
Contact Info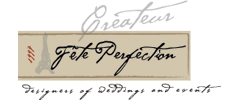 2400 N 2nd Street, Minneapolis, MN
Amy and her team is amazing
Reviewed on

4/28/2015
Stephanie M
This is a long overdue review. My husband and I tied the knot in Riviera Maya, Mexico in January. Amy helped with the entire process, start to finish and every single little detail in between starting a year before the wedding until we left for our honeymoon.. and then some! My mom and I were the main planners for our my wedding, and we can both be very opinionated. Amy was able to assist us with every task without ever getting overwhelmed or frustrated. From finding our venue and changing it, helping with the onsite wedding planner, recommending photographers, etc., Amy had an answer for everything. She knew what was important to me, my husband and my family when planning our wedding and provided us with so many helpful suggestions not only for our wedding day, but for the days leading up to our wedding. We had a large bonfire beach party for all of our guests two nights before - she helped plan every detail. We had a private intimate rehearsal dinner the night before - she helped plan every detail. And of course the wedding. Amy was so attentive, and whenever a problem came up - she almost immediately had a solution. It was so reassuring to have her in Mexico with us, because as helpful as she was in all of the planning leading up to the wedding, I don't know what we would have done had she not been on site the few days leading up to and on our wedding day. She is a top notch wedding planner - she is made to do this. I would recommend her to anyone who is planning a destination wedding, she was worth every penny of her fee, plus more! We loved working with Amy.
---
Wonderful destination experience!
Reviewed on

10/06/2013
Robert C
I was a guest at a destination wedding this year that Amy Rubins of Fete Perfection planned and coordinated. I can't imagine how she pulled off such awesone events from such long distances, but she did. Every detail was expertly handled from pick-up at the airport, check-in to my hotel to the welcome reception, day trip to an old castle with lunch and finally the wedding day. As a guest I didn't have to worry about a thing. I enjoyed myself and completely relaxed under the care and expertise of Amy and Fete Perfection.
---
Reviewed on

7/08/2015
Amy R
My daughter was married recently and we simply couldn't have done it without Fete Perfection. We planned a long weekend of activities not normally associated with weddings such as a post-rehearsal dinner after-party and morning boat cruise before the wedding. Amy and her team pulled the logistics off beautifully and we could not have been happier. Our guests commented over and over again how amazing the entire weekend was and couldn't get over the fact that every last detail was handled. I would not hesitate to hire Fete Perfection again and again.
---
Fete Perfection saves the day!
Reviewed on

6/23/2015
We hired Fete Perfection for "day-of" wedding planning services. I highly recommend their services. Amy is a true professional and took charge of the scheduling - so we could all relax and enjoy the wedding and reception. While Three Rivers Park District puts the entire burden of set up and take down on the bride and her family, Amy and her team graciously stepped in to reset chairs for the reception and take down table cloths at the end of the evening so we didn't have to mop the floors in heels and gowns. Amy was our first line of defense for any questions and issues and seamlessly shuffled the wedding toasts to fill in for the late entrees. I give Fete Perfection the highest rating and strongest recommendation!
---
Best advice ever!
Reviewed on

10/30/2014
I knew of Fete Perfection's reputation for quality and detail so I knew I couldn't go wrong. Amy, the owner, guided me through the process of planning a backyard wedding. The advice she gave me made the difference of a great wedding into a perfect one! I would recommend Fete Perfection to anyone, especially if you want to sit back and be a part of the party.
---
Working with Fete Perfection has been great!
Reviewed on

10/06/2013
My fiancee and I have been working with Amy the owner of Fete Perfection for several months and couldn't be more pleased. We are both busy professionals and have little time for meetings, research, tours, decor ideas, etc so Amy stepped in and has guided us throughout the process offering time and money saving ideas. She has allowed us to be the final decision makers so we truly feel this is our wedding but at the same time makes suggestions that work for us. I would recommend Amy and her team to all my friends and family!
---
Would Not Have Done Anything Different
Reviewed on

10/06/2013
Stephanie C
I thought I could easily plan my own wedding but after initially starting on my own it became clear I needed assistance. My fiance and I interviewed a few planners but decided on Amy and Fete Perfection because she clearly knew what she was doing. She was confident, friendly and offered a lot of advice early on, even before we hired her and her team. We worked for almost a year together and when it came to our wedding day, I would not have done anything different. Although the day went by quickly, I was able to enjoy every moment without any worries or stresses. Amy and her team was ever present handling even last-minute requests from guests. She provided stellar recommendations and every one of them was amazing. We received a minute by minute timeline for the wedding week which was our guide to refer to often. I simply cannot say enough good things about Fete Perfection. Thank you for making our wedding day perfection!
---
So thankful for Fete Perfection
Reviewed on

10/06/2013
Amy made our wedding day absolutely perfect! She and her staff were so kind, composed, and helpful. She was there every step of the way and guided us through the stressful parts with ease. I cannot say enough good things about her!
---
Anna is Awesome!
Reviewed on

10/04/2013
Words cannot express our gratitude to Anna and Fete Perfection! She shared our enthusiasm and excitement that the State of Minnesota and the Federal Government had just opened the door for us to get legally married. That meant a lot to us! She listened to us and guided us through the entire process in less than 2 months. Wow! We were married at the Unitarian Universalist Church in Minneapolis and had the reception on the Minneapolis Queen Riverboat on the Mississippi River. She helped us to hire outstanding vendors , including an awesome DJ, and she took care of every detail. We wanted to have a fun celebration and we couldn't have had a better wedding if we had had a year to plan. Our guests sent us thank you notes telling us how much fun they had. One thank you card stated it simply, "Best. Wedding. Ever". If you want to also have the "best wedding ever", hire Anna. Fete Perfection is aptly named. We are forever grateful. Thanks Anna!
---
I continue to recommend Fete Perfection to my treasured clients without hesitation
Reviewed on

10/01/2013
laurie s
I trust Fete Perfection with even my most discriminating clients and continue to refer. For years I have observed these talented and hard working women make amazing things out of nothing in no time. The best part is the client never has a worry because they handle every little detail with taste and sensitivity to what's best for everyone.
---
The Pinnacle of Class & Service
Reviewed on

10/01/2013
My husband and I cannot say enough about Anna at Fete Perfection. We had a loose idea of what we wanted from our wedding- mostly adjectives like classy, family oriented, elegant and easy. Anna took these simple words and made our dreams come true. She was able to guide us through the potential landmines of planning a destination wedding by selecting incredible vendors and managing every angle of the process. I hired Anna before I even found my wedding dress, and without her expertise, poise and knowledge our day would not have shined in people's memories the way it did. We still receive compliments on everything from the florals, photographer, cake to the layout of the room. Anna assisted with everything from vendor identification, negotiation and management. She was far from overbearing but acted as a gentle interpreter between our family and the vendors. She helped us understand the challenges of a holiday weekend wedding (memorial day weekend) and how to avoid them. She was extremely patient while ensuring we stayed ahead of schedule and got the best deals. Anna worked between myself, my mother and my mother in law- to execute what will surely go down as one of the most beautiful weddings Minneapolis has ever seen. Anna helped us secure my dream venue of Windows in the IDS- which was virtually impossible before we hired her they wouldn't even return our calls. She brought us to Cadence & Eli who took the most stunning wedding pictures. My mother said at one point, " when you hire a planner you are also hiring their vendors" and in this case that was an incredible asset. Anna knows who to work with in Minneapolis to create a memorable, affordable and comfortable wedding. I can't say enough about her professionalism, amazing personality and incredible talent. Anna was accessible from start to finish! She even recovered my bouquet for me the day after the reception when I totally forgot about it. Anna and her entire team are OUTSTANDING and I would refer them 10x over!
---
The Best of the Best
Reviewed on

10/01/2013
Keshar N
I worked with Anna and Fete Perfection for my Indian/American hybrid wedding in September 2013. Let me just say, that an Indian wedding has many (MANY) moving parts, and of all the planners that I spoke to - Anna was the only one who asked me if we needed to have a fire and a mandap (AKA: she knew what she was talking about). To say that working with Anna was anything less than fantastic, would be false. She is truly an amazing person both professional and personally. She took all of my ideas, thoughts and dreams and made them all come true! She also did not ever make me feel like I "had" to get something that was stupid expensive, if we could do it cheaper and better. Every vendor she recommended was wonderful and came through with no problems. From the food to the decor to the lighting to the music, everyone that we worked with was professional and exceeded our expectations. We actually ended up basically having two separate and huge events, we had a grand total of 39 different vendors and Anna coordinated all of them with the finesse of an orchestra conductor. I literally don't know what I would have done without her. We exchanged over 3,000 separate emails and she never made me feel like I was harassing her or bothering her. She eased my fears and always kept a positive attitude. In my professional life I work with a lot of different vendors, and customer service matters a lot to me. She is literally one of the best vendors I have ever worked with. She is truly an asset to your wedding day and I would strongly recommend hiring her for your big day! Whether your wedding is 4 days long (like mine) or 1 fabulous day, Anna will make sure it is everything that you ever dreamt it would be.
---
Fantastic Wedding Planners!
Reviewed on

9/18/2013
A A
We hired Fete Perfection, and upon hearing about our vision for a nerdy wedding with lots of electronics, Amy set us up with Anna - a mechanical engineer in her previous job! Anna was great. She listened to us and knew how to execute exactly what we wanted for the day. She didn't try to override or judge anything we wanted, she just made it happen. She was a creative problem solver, when I told her one of my visions, she replied that she had built a structure once like I was describing and I could use that - amazing. She always got back to me in 24 hours, but very much respected our busy lives when we would take a week to get back to her. She was always professional, upbeat, compassionate and calmed my family's fears about rain. (I was prepared with my rain boots and umbrellas as favors, so rain wasn't going to bother me.) When I walked into our reception - having done 0% of the setup - I couldn't believe it was better than I had imaged. I gave her a few words: nerdy yet sophisticated, modern but fun, and she pulled off that crazy combination better than I would have in a million years. Everything about the day went perfect without a single hiccup because of Anna. She also had great relationships already built with the vendors I had selected and was obvious that everyone loved her. I loved that the vendors gave me the discount on my bill due to working with Anna, instead of giving it back through the wedding planning company, I felt that was very transparent. We wouldn't have gotten the discounts had I done things by myself! She was absolutely worth the cost of a wedding planner. Work her into your budget, folks, it is worth it for your sanity and stress! There is no way I could have worked full time staying as focused as I did the months before our wedding, had we not hired Anna.
---
Perfection
Reviewed on

9/17/2013
Working with Amy Rubins, the founder and owner of Fete Perfection totally exemplified the word "Perfection". The wedding of our daughter Deborah and son-in-law Ron, was anything but a simple affair. This was a three day event involving, among everything else, a Mississippi River Cruise, outdoor lakeshore religious ceremony, transporting all guests in a convoy of vintage cars to the outdoor cocktail party and tented reception, and a morning farewell breakfast in the city. Throughout all the preparations, meeting with the innumerable vendors and the excitement and stress of the functions themselves, Amy was an absolute delight. She was available, nothing seemed to be too much trouble for her, and everything was done with grace and charm. Besides exemplifying the word Perfection, she also was the epitome of Rudyard Kipling's famous quote "If you can keep your head when all about you are losing theirs….." The proof of all this were the innumerable comments we had from our guests that this 'wedding was just the best ever! Everything was perfect!" My wife and I would fully recommend Amy, and Fete Perfection, and if anyone has any questions we would be delighted to personally discuss.
---
Turned the Impossible Into the Perfect Weddding!
Reviewed on

12/04/2012
Christine C
Anna at Fete took our visions of beauty, elegance, magic, passion, and perfectly brought them to life. She did this at the Adath Jeshurun ceremony in ways no one had seen before and at Circus Juventas, a Venue that had never hosted a wedding. She did everything right, be it helping us select the best caterer in town we had never heard of (Create), the perfect photographer for us (Cadence Cornelius aka Cadence and Eli), manage rentals, managing a complex budget, custom hired lighting, sight lines for performances, and decorations. Honestly everything was perfect...she went above and beyond. We will forever be grateful for executing something we didn't think was possibly...thanks Anna!
---
Fete Perfection IS Perfection!
Reviewed on

10/08/2012
Bridget J
Anna Senrick and Mai Lor Lee did an absolutely amazing job planning our wedding (reception) for us. My husband, Dan, and I got married on the beach in St. Martin with two close friends and our 4 children earlier in the year. We wanted our hometown reception to echo the beach theme. Anna and Mai came up with amazing ideas to bring the beach to our backyard. The details, including creative ways to display photos from our actual wedding, the classy decorations and the creation of our "signature drink" (The St. Martini), are what made the event so beautiful and memorable. Our reception was held on our sprawling 15 acre estate, which could have been a logistical nightmare in less capable hands. They created a way for the entire evening to flow... from the valet drop-off, shuttle vehicle, cocktail hour on our front lawn, dinner on the back lawn and dancing under the stars on our pool patio. It was all executed flawlessly! I couldn't have done this without their help. Fete Perfection is simply that... Perfection. Thanks Anna & Mai!
---
We could not have done it without her!!
Reviewed on

7/02/2012
Desi K
I'm not even sure where to begin...Anna Senrick at Fete Perfection is AMAZING!!! I honestly don't know what we would have done without her. At first, my parents were unsure of having a wedding planner, but after seeing what Anna did, they say we couldn't have done it without her. It was, without a singe doubt, the best use of money EVER. Trust me, she's worth it. Not only did she go WAY above and beyond, she saved us a lot of money. First, she saw my floral budget and said "Oh no, we can do better". Our flowers blew us away and it's because she recommend a fabulous florist who did the work for a great price!! She got us discounts on our linens, she made our place cards, table numbers, menus and more...and it looked beautiful!! She created a logo for us which we used throughout the entire reception. More than that, she was so kind, helpful, professional, fun and funny and she really cares about and loves what she does. My parents, now husband and I worked with her for over three months and in that time, I can't tell you how many times we said "what would we do without Anna". You can tell she loves what she does...and she does it better than anyone else. We used a lot of vendors for our wedding, and I was concerned how it would all come together the day of without me having to worry about it. Because of Anna, I was a very relaxed bride on my wedding weekend. I didn't have one single concern because I knew Anna was taking care of it all. The wedding and reception were more than I could have dreamed and it all went perfectly. My dad doesn't cry much, but at the end of the wedding he hugged Anna, with tears in his eyes, because of what she did for us. I think Anna is always working!! I would email (a LOT!) and I'd hear back from her within minutes...no matter what time of day or night! She always had an answer, she always had amazing ideas, she always put me at ease when I had a concern and she made not only our wedding, but the planning, so fun and exciting. I plan to keep her in my life. Not only is she the best at what she does, she's an amazing person with a big heart. And because of her we had the most amazing day of our lives. I'm so grateful to her.
---
A joy to work with!!
Reviewed on

10/26/2011
Brian r
I am the owner of Lettuce Cater and we recently catered a wedding at Harriet Island Pavilion and had the honor to work aside of Fete Perfection. They made the night run smooth without a hitch. When we first met Anne at the tasting with her clients, she was very friendly and always had a smile. At the event was the same thing Anne was very happy and seemed to put people at ease including myself. This is a important quality to have for the planner to keep things positive and flowing smoothly. Its no surprise that Fete Perfection is the Knots pick for 2011. We are looking forward to work with Anne again!
---
Anna is a wedding expert!!
Reviewed on

10/14/2011
Melanie R
I had a four day wedding which had many events throughout the weekend so to say a wedding planner was a necessity is an understatement. However, in no way did I ever know how much until I met Anna from Fete Perfection. She absolutely without a doubt is a wedding angel! If you have ever seen the movie 'Wedding Planner' that was Anna. Nothing ever phases her, she takes every challenge and without even batting an eye has it taken care of with a smile. Our perfect wedding experience was without a doubt made possible by Anna. Before you make any decisions, meet with Anna from Fete Perfection!
---
Complete Satisfaction
Reviewed on

10/08/2011
Aaron S
Fete Perfection, particularly Anna Senrick, proved to be everything and more. I've been to weddings that lacked organization and structure. Anna assured that this was not the case with ours. She and Fete Perfection are worth every penny. You would not regret hiring them for one minute!
---
The best wedding decision we made...
Reviewed on

10/03/2011
Camille T
It was absolutely a divine intervention that my husband and I met Anna of Fete Perfection. When we made the final decision to hire a wedding planner, we had no intention on hiring anyone other than them. Soon after our first meeting with Anna, all of our wedding stresses literally rolled away. Anna was organized, structured, fun, creative and more than willing to go the extra mile for all of our wedding needs. Anna's vibrant personality made every meeting exciting and it often felt like we were old friends. Anna was extremely professional and intensely detailed which made for an amazing experience for us and our families. Not only did Anna seamlessly design and manage our 550 person affair but she was the point person for all of our wedding vendors before and on the day of the wedding. Our wedding would have not been a success without her and the Fete Perfection staff. We have and will continue to recommend Anna and Fete Perfection to any and everyone who is willing to listen. Anna and Fete Perfection made one of the most important days of our lives simply perfect and we are forever grateful.
---
The icing on our cake (and the platform holding it
Reviewed on

9/30/2011
James M
We did a lot of the planning ourselves initially but as we got a few months out we realized that no matter how organized we were (I'm a project manager), we needed a wedding professional - Anna was that person. She was AWESOME. We handed over most of the relationships/planning with the vendors over to Anna a few weeks before the wedding and then over the weekend of our wedding we were entirely in her hands. With hindsight, we might have asked Anna to start earlier on the day, because we needed more help coordinating our relatives for the photos (that we did between 12pm-4pm, leading up to the ceremony at 4.30pm), that we tried to do ourselves. Don't under-estimate how poorly organized your wedding / bridal party will be - grandparents, groomsmen, step-fathers... even with lots of notice, email and printed itineraries there were still lots of people who didn't where to be for what and when... Anna and her assistant focused on getting the ceremony and the reception ready - which were PERFECT, just amazing. The vendors were on top of their areas, Anna was on top of them - I can't fully articulate how much we appreciated everything Anna did throughout the day. So great. Pointers... 1) Spend lots of time communicating your needs and hopes to your wedding planner. They WANT to know, they WANT to get it all right for you. Anna and Fete Perfection did just that. 2) Don't be afraid to ask for what you want - it's YOUR day. 3) Trust in your wedding planner. I hate giving up control of jobs / things / planning to others, with Anna I wasn't let down. 4) Don't worry about any little things that might get overlooked, enjoy yourself, everyone certainly will! You must do to. 5) Ask your planner or one of your bridal party to plate up some food and have it waiting in your hotel room after the night is done - you will NOT have much time to eat!! Enjoy! We did!! Thanks Anna! Thanks Fete Perfection!! p.s. I won't put the cost of service, because I think it's unfair to judge a number against the limited amount of 'stuff' I have written about here. There were so many things we had taken care of for us and so many things that would have gone wrong if we didn't get help which would have ruined the day. All I'll say is Anna and Fete Perfection are DEFINITELY value for money, and they deliver quality and an unforgettable experience.
---
Anna Senrick, gift from God to our family.
Reviewed on

9/30/2011
Bernadette L
Anna Senrick at Fete Perfection was like a gift from heaven to us for our daughter's wedding. We had only a few months to plan and in Anna's very can do attitude, she made it all happen and in an elegant and classy way, just as our daughter had always dreamed of. Anna is not only extremely organized she is in tune with each and every aspect of the bride/groom, parents, details, likes/dislikes of parties involved. The wedding came off like a dream and Anna remains a friend. We have recommended her to several families and would use her again in a heartbeat. Our daughter's wedding was perfect. Thank you, Anna!!!!!!
---
Reviewed on

7/29/2011
Lindsay H
Although there was some difficulty getting in touch with my wedding coordinator originally, she made up for it 100% on my big day. I honestly do not know what I would have done without Joelle. She made sure everything flowed smoothly and answered everyone's questions so I wouldn't be bothered. She is amazing!
---
Anna at Fete Perfection = Perfection
Reviewed on

1/04/2011
S K
Fete Perfection was the first company that my fiance and I met with and while we met with a few others after we knew they were the planners for us! While planning a wedding is always going to be stressful at times Anna was ALWAYS phone call or e-mail away. She was attentive to me and responded quickly. I have since recommended Fete Perfection to any bride I know and specifically recommend Anna. I do not know what I would have done without her on the wedding day. If anything went wrong I have yet to hear about it. I could not have been happier with her services. She went out of her way to make sure i was happy and stress free, something that is KEY when choosing your planner. I would highly recommend her!
---
Meet The Owner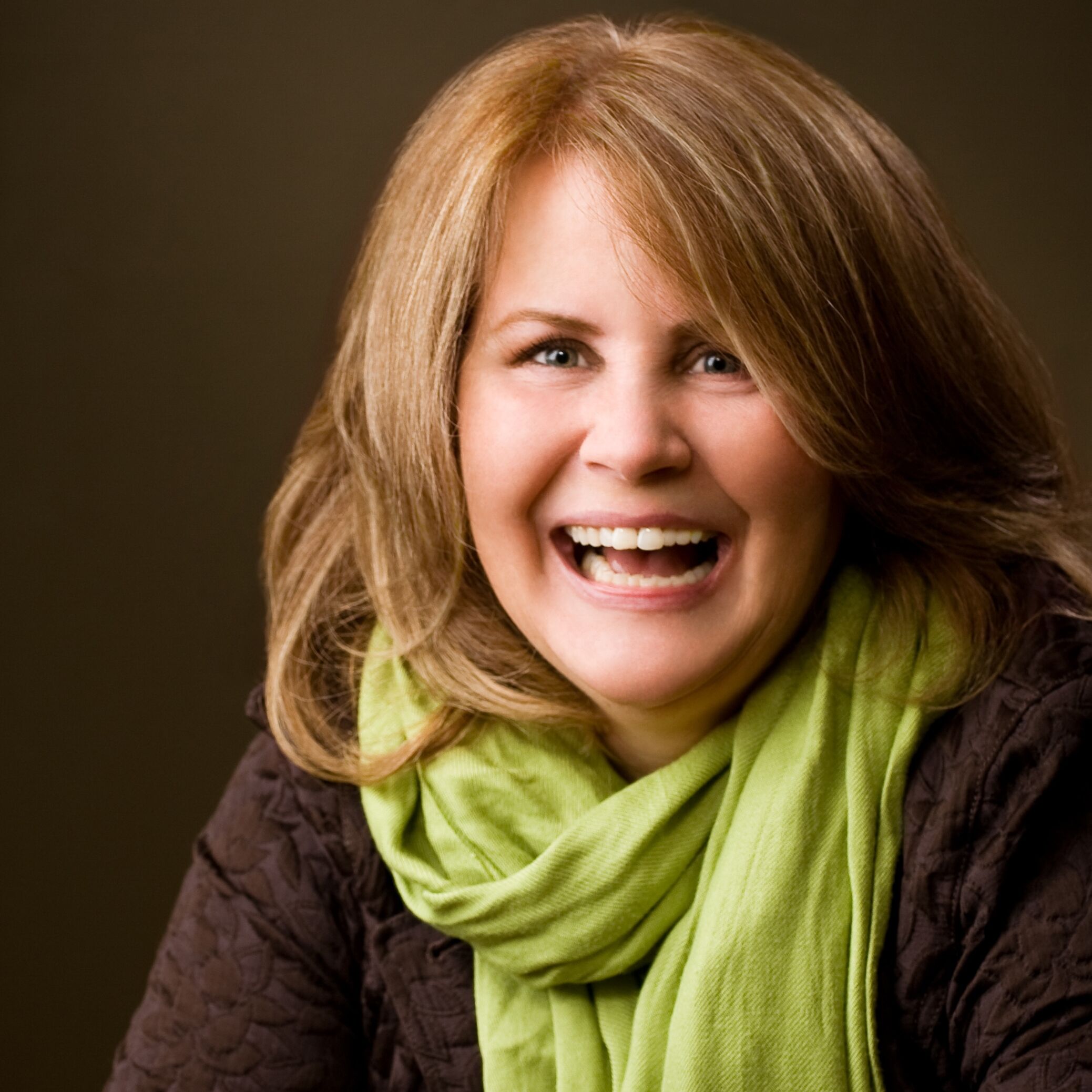 Amy Rubins
I grew up in Edina and think it's one of the best places in the country, well except in the winter. I've had a passion for horses for as long as I can remember and have been fortunate to own two horses which I rode in dressage and jumping. I started working in the wedding industry over 14 years ago at Wayzata Country Club and had a fabulous mentor who taught me the intricacies of planning spectacular events. I have a solid background in event operations and know all about the hard work involved in coordinating complex logistics. If you're looking for experts who can remain calm, we are it!
Send Message