Home

Fig Jam Studio
About this Vendor
Preserving Wedding Memories
We are the most highly skilled professionals in the Charleston area. Chap has a Bachelors Degree in Film Science and has participated in productions on CBS, HGTV and Comedy Central. Visit figjamstudio.com for more information.
Details
Artistic, Dramatic, Modern
Destination Weddings, Full-Length Video, Highlight Video
Contact Info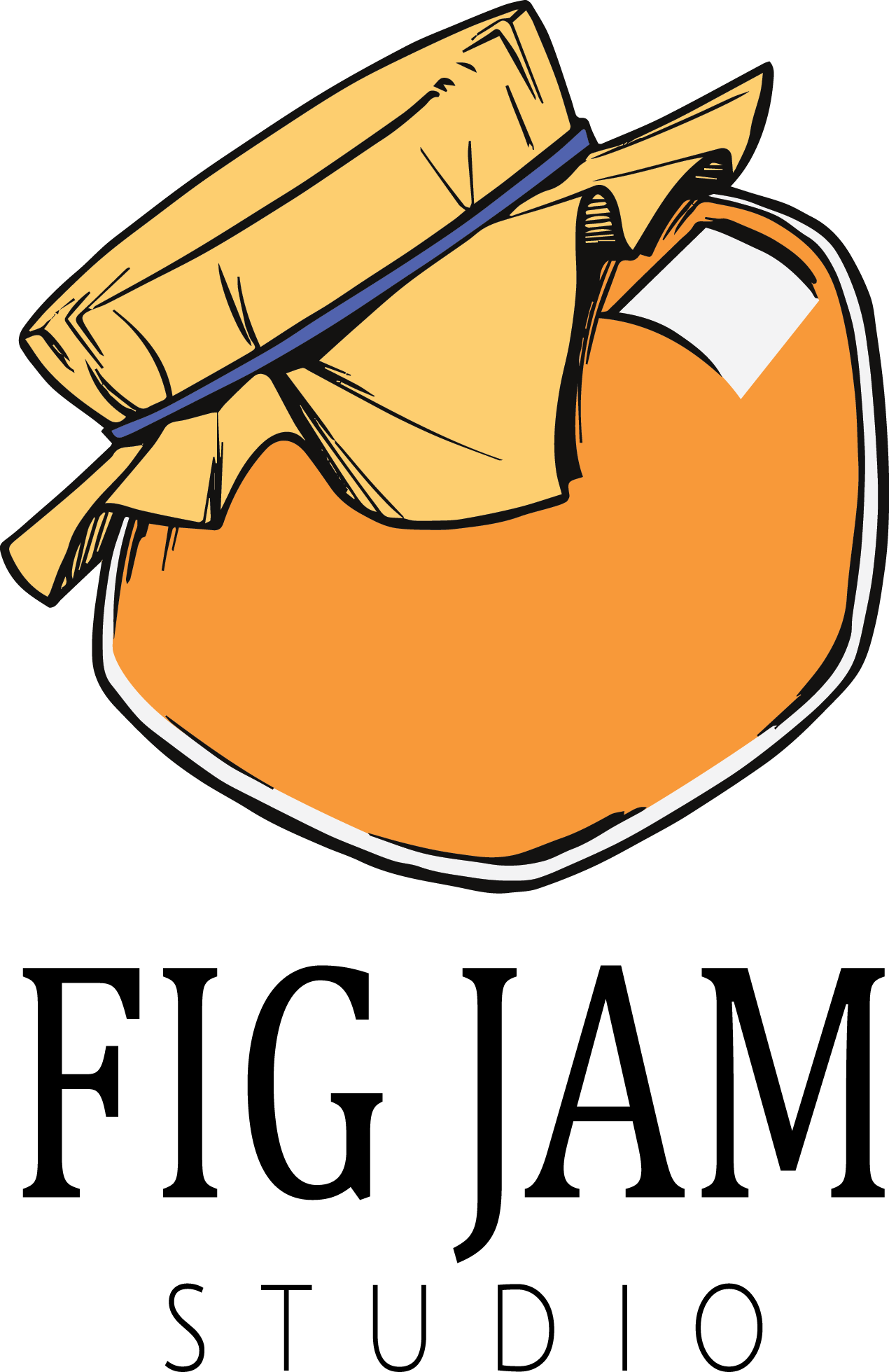 Reviewed on

2/13/2017
Alexa B
We cannot say enough good things about Chap and Fig Jam Studio! He is fabulous to work with and we really enjoyed his professional yet laid back nature (it matched our own approach to our wedding). When interviewing videographers, we were discouraged that most seemed quite... Read More intense for us -- they offered drones, multiple cameramen, etc. that really conflicted with our hopes for the feel of the day (no offense if that is what you are looking for -- it just wasn't for us!). Finding Chap (through The Knot, actually!) was such a blessing -- he is kind and calm, he is entirely on top of things, he really listened to our ideas about the type of videos we hoped for/the music we wanted to use, and the final products are absolutely stunning (and at an unbelievable value!). Our videos are entirely above and beyond everything we hoped for, and we will forever be grateful for Chap's role in our wedding. We cannot recommend him highly enough!
---
Reviewed on

5/18/2016
Kaylyn W
Chap was THE best videographer! He was so prompt in getting back in touch with me and answered every question I had for him. He arrived early the day of and stayed the entire time. We are absolutely in love with our highlight video and feature film! I debated on getting a... Read More videographer and did A LOT of research and searching to find one who's price wasn't outrageous but had a lot of positive reviews and amazing videos and Chap was it!! Thank you Chap for creating beautiful videos where we get to relive our wedding day over and over again!!
---
Amazing video! Even better people! Great price!
Reviewed on

5/29/2015
Lenora O
"Chap was SUCH a pleasure to work with! We knew we wanted to have a video element to our wedding and he perfectly captured our day!! From getting ready, to the first look, ceremony and the last song at the reception! Chap has such a creative and easy going way about him and he... Read More totally blended in to our wedding! He was SO creative with the way he put our trailer and full-length film together incorporating songs, footage from the day, elements of nature and the ocean--it was absolutely perfect! Chap was also so professional and got along with wedding guests, vendors and all parties throughout! It was a joy to have Chap at our wedding and a part of our special day. I'm SO thankful we decided to have a videographer and even more thankful that we chose Chap! We are blessed with having a beautiful video full of special moments with family and friends from the most important day of our life! Thanks to Chap and crew for making our day so perfect and capturing all of the little moments. I highly recommend Chap Films for your wedding day! You will be so thankful you did!"
---
Reviewed on

8/07/2017
Rachel R
Chap is wedding videography perfection! He caught so many organic, genuine moments because he fit into the laid-back, easy going vibe of our wedding so perfectly! I get very awkward when any type of camera is on me and he truly made me look comfortable as ever!! I am honestly... Read More speechless when it comes to describing how much I love my video. He was great to work with leading up to the wedding and on the day. He delivered a product that far outweighed my expectations. I'm eternally grateful! <3
---
Reviewed on

6/27/2017
Alexis S
Videography for our wedding was a "last minute" addition. Originally, I thought that I would be satisfied with just pictures. My mom, however, after chatting with some friends who had recently married daughters, encouraged me to investigate. A mere 7 month from the wedding, I... Read More had no allotted for a videographer in my budget and knew that I would need someone reasonably priced. I also knew that I didn't want to settle for subpar quality. I wasn't hopeful. I had seen and been to other couples' weddings who I knew had paid thousands for a 3 minute highlight that in some cases, they were barely satisfied with. Amidst my pessimism, I found Fig Jam studios. I fell in love with the work that Chap, the founder and man behind the camera, had shared on his website. The musical selections in the videos as well as the camera quality was unmatched. I immediately reached out to him for a quote and was floored with the prices he quoted for his work. To say that his prices are competitive is an understatement for the quality of the videos I had already seen. I knew I had to have him at our wedding! Throughout the remainder of our planning process, Chap was an absolute GEM. He was laid back and extremely responsive to emails. The day of the wedding, Chap arrived about 3 hours before our ceremony began. He worked well with the photographer we hired and was truly engrossed with capturing creative shots as well those shots that my husband and I will look at and remember with fondness. He radiates positive energy and made me and my wedding party laugh throughout his time. Chap captured everything from my maid of honor lacing my gown up through the final dance my husband and I shared at the end of our reception. I am so glad I decided to hire a videographer and I'm still so thrilled that it was Chap Fowler from Fig Jam studios. If you are looking for someone to capture all of the wonderfully hilarious, sweet, and beautiful moments of your wedding day, you won't regret choosing Chap!
---
Reviewed on

4/22/2017
Keely T
I truly cannot say enough wonderful things about Chap. My husband and I got married on 11/4/2016 and we still watch our video almost everyday. Chap was AMAZING to work with, easy to talk to and share ideas with, punctual and most importantly captured the most beautiful moments... Read More at our wedding. ABSOLUTELY WONDERFUL!
---
Reviewed on

4/16/2017
Steph G
Chap was such a wonderful videographer to work with! I found him on theknot, and he was very quick to respond to any and all questions I had early in the planning process. On the wedding day, he was very friendly and pleasant to work with, and he definitely did a good job of... Read More filming things as they happened, and not trying to direct events [I've been in weddings where the videographer tries to order people around a lot--not pleasant]. My husband and I just received the finished products, and we're so happy with our choice. I LOVE the shorter, highlight reel, and my parents and MIL are huge fans of the longer documentary. For anyone getting married around the Hilton Head area, Chap is absolutely the way to go for filming it.
---
Reviewed on

1/12/2017
Chris R
Chap was extraordinary from start to finish. He was punctual, very polite, and communicated well during the entire process. He was inconspicuous in his ability to get wonderful footage, and his editing was flawless. Thank you so much Chap!
---
Reviewed on

9/14/2016
Paige H
Chap is amazing! He cought every special moment and every small detail that made our day so special. He is extremely talented and I would absolutely recommend him for any event that you want to cherish forever!
---
Reviewed on

8/30/2016
Holly K
I found Chap via the knot and decided to go with him for my wedding ceremony video. I just got it back recently and it is just everything I could want. I love everything he did with the highlights and the way my wedding ceremony was taped. Me and my mother-in-law almost cried! I... Read More definitely regret not using him for the reception video too but I am sooo happy with what he did for us. We have a magical memory of one of the best days of ours lives. He is very easy to work and communicate with as well as discussing payment dates. He was such a nice guy and I would be happy to work with him again in the future!
---
Reviewed on

6/18/2016
Melissa M
Chap was incredible! He was so easy to communicate with throughout the entire engagement process. He was so flexible in creating exactly the video that we wanted. We are so incredibly happy with the way our videos turned out, we would highly recommend. Videography is so... Read More important and is something you will cherish your entire life, trust Chap to help make your special day unforgettable.
---
Reviewed on

6/10/2016
Bonnie F
Chap is a must have for your wedding! We ended up getting Chap as our videographer last minute because we weren't sure we wanted to spend the money but it ended up being the best money we spent. Trust me when I say your wedding will go by so fast you'll want a video of the whole... Read More day and Fig Jam was very reasonably priced and Chap was so much fun to work with. Thank you Chap!
---
Reviewed on

9/30/2015
Kelsey A
Chap was so great to work with! He was very responsive to emails and calls. He arrived on time and was with us through out the entire night. I cant wait to see the video!!
---
Reviewed on

8/11/2015
Molly L
Chap and the crew captured our May 2nd wedding day so perfectly! This is the 2nd wedding in my family that Fig Jam Studios has filmed, and both were exactly what we wanted. They are skilled at both indoor and outdoor weddings, producing professional videos that we will cherish... Read More forever. Guests of our wedding commented that they loved how the video-ing never took away from anything that was going on - but, instead, that they forgot there was a videographer there! We highly recommend using the crew for your wedding day - you won't be disappointed with the result! Thanks so much Chap and crew!
---
All thumbs up!
Reviewed on

11/21/2014
Aislinn R
I solicited Chap as a wedding videographer and was so thrilled with him from the start: he responded promptly to emails, went out of his way to meet with me and get my input on what was important to me and even offered to attend the rehearsal. My brothers (slash bridesmaids!)... Read More told me that he was very personable and professional before the ceremony and he seemed to be everywhere getting everything on video. The turnaround time for the video that he committed to was extremely fast and the finished product was creative and delightful. The video told a story and captured many of the moments that we were not present for. As a couple that initially did not plan to get a videographer, we are so happy that we hired Chap and have a beautiful video to look back on. (I always thought we would get the video, watch it once and then never look at it again but we were so entertained that we watched it several times the first week!)
---
The BEST Videographer around!
Reviewed on

11/21/2014
latoya M
Chap Films is a life saver! I was at the end of my rope and on my last wedding dollars when I found them. All the videographers I found wanted so much money and they only wanted to give me 4-6 hours of their time. Chap Films was with me all day, from the time I started getting... Read More dressed until I left my reception for a great price. Chap and his assistant was great and gave me all the attention I needed, not to mention the quality of my videos, were amazing!!! Everything Chap said he would do and all of the items I purchased were guaranteed. If I ever need videography again I will be using Chap Films. I recommend Chap Films for any videography needs. Latoya McNeil
---
Meet The Owner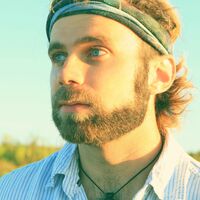 Chap Fowler
With a Bachelors Degree in Film Science and the experience of more than 100 weddings - we make videos unlike anyone else. All the filmmaking gear and knowledge in the world is nothing without a story to tell. That's where you come in! To find out if we are the videographers for you please visit figjamstudio.com