Home

Film Foto Fusion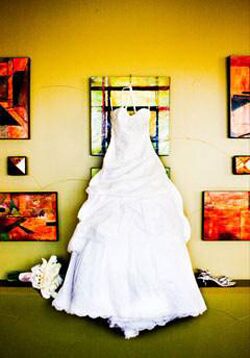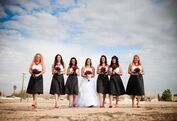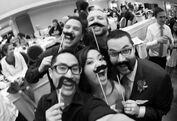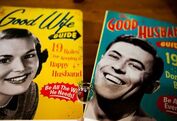 About this Vendor
Cinematography, Photography, Super 8 Film
Film Foto Fusion is a cinematography and photography studio founded by Jerry Verdin and Max Young. Our goal is to capture photos and film in a way that tells the story of your day in a way no one else could. We love what we do and we know you will too!
Details
Online Proofing, Photo, Social Media Sharing, Video, Photo + Video
Contact Info

San Diego, CA
Serving San Diego, Los Angeles
Thank You FilmFotoFusion!
Reviewed on

10/06/2013
Kevin S
Film Foto Fusion did an amazing job capturing the memories from our special day! Throughout the entire process Jerry was extremely responsive, professional, flexible, courteous and fun to work with! My wife and I would highly recommend Jerry to others looking for a talented... Read More team to capture any special event. For the quality of work provided, Film Foto Fusion also offered great value/pricing. He also delivered our highlight video ahead of schedule. His attention to detail is evident in his work! We would love to work with Film Foto Fusion again in the future.
---
SMILES ALL AROUND :)
Reviewed on

12/19/2011
linda k
While wedding planning you meet many vendors. Some are pleasant. Some are professional. Unfortunately, many are rude and arrogant. But rarely are there those you feel are exceptional. Jerry Verdin, lead videographer of Film Foto Fusion, is not only exceptional but an extremely... Read More rare find in the wedding industry. I was introduced to Jerry through my dear friend and co founder of Fresh Events Company, Amanda Ma. Two weeks before our wedding, our original videographer unexpectedly notified us that she had a personal emergency and could not make it. Needless to say, I panicked! With only a couple weeks before the big day left, every videographer we contacted was already booked. Feeling overwhelmed, I reached out to Amanda. Within a day of our conversation, she had me in contact with Film Foto Fusion. She spoke very highly of the company. I not only trusted Amanda to deliver, but I knew she would only put me in trustworthy hands. I met Jerry for the first time the afternoon of the wedding. We instantly hit it off and I was pleasantly surprised by his sincere enthusiasm. I personally hate being on camera, but never once did I feel uncomfortable that day. Jerry has a unique way of making everyone around him feel at ease. His sense of humor is genuine and contagious. His thoughtfulness throughout the day was a tremendous blessing to me and my husband. It is evident that Jerry is passionate about capturing the true emotions of the wedding day. I was amazed at how he didn't miss a single beat. He, without a doubt, did the work of an entire team of videographers. All this to say, that Jerry made our wedding day that much more memorable. There is nothing pretentious about Jerry even though he is exceptional at what he does. He carries himself in a profoundly humble way and films the day without ever making you feel like he is in your face or disrupting the natural flow of the celebration. Cinematography stretched our budget, but my husband and I do not regret one penny we spent towards it. Wedding planning may take months, but your wedding day really happens in the blink of an eye. Having it documented in the right way and by the right person helps the memories remain beautifully intact. Thank you Jerry for making our wedding day extra special!
---
PERFECTION!
Reviewed on

10/07/2013
Jennifer J
Capturing your wedding day is one of the most important investments you could ever make and you will always have your video and photos to remind you of your special day. Jerry (the most awesome videographer on this planet) and Max (the most awesome photographer on this planet)... Read More will make your dreams come true! Not only are they such a good team, professional, fun and down to earth, but OMG, are they talented! You will be amazed by their work and the quality of their product. Take one look at the their website and you will fall in love with everything. We love them!!! Jen & Dave 07.20.12
---
Awesome work from Film Foto Fusion!
Reviewed on

3/17/2013
Toni L
Jerry and Max were extremely great to work with! The quality, professionalism, and flexibility were all top notch. They made our engagement video and photos, wedding videos, photos and same day edits something that we'll cherish for all time!
---
Love Jerry and his team!
Reviewed on

12/27/2012
Paulina B
Jerry and the Film Foto Fusion team were awesome. I received his name through our photographer who had recently worked with him on a couple of weddings. I appreciated how well they worked together. In fact, they were so stealth I barely remember seeing them. They managed to... Read More catch the little moments that I forgot had happened or was just too enthralled in the day to really appreciate. Jerry captured the day magically and edited it into a wonderful film that encompassed our day perfectly.
---
Simply The Best!
Reviewed on

7/25/2012
Jonah M
These guys are the best! We couldn't be any happier with their work. We just received our full wedding video package and were blown away with all the amazing footage and editing from Film Foto Fusion. In fact, we had a screening for our friends (many who are married) and... Read More everyone said that this was the best wedding video they had ever seen. In addition, Jerry and his team are really nice, easy to work with and very professional. We look forward to seeing them win an Oscar one day and say "we knew them back when..."
---
AWESOME!
Reviewed on

5/03/2012
Benjamin L
Jerry and Film Foto Fusion were awesome! My wife and I spent a significant amount of time locating a videographer, and these guys were the best. When we received the finished product, my wife and I were blown away. The way they were able to capture 10 hours of footage into an... Read More hour and a half is truly amazing. I don't know how they were able to do it. They were also so accommodating with our requests. I can't recommend them any higher.
---
Couldn't ask for more!
Reviewed on

11/10/2011
vanessa s
I can't say enough about how thankful we were to have found Film Foto Fusion. The entire process with them has been a joy. Their work is just beautiful, and they are clearly talented. I appreciated how many sample videos they had on their website, as it allowed us to get a real... Read More sense of what their aesthetic is like. They were quick to answer questions, and the contract process was a breeze. Their prices are very reasonable, and they even traveled a pretty long distance for us! Jerry and Max themselves were really amazing. They had great energy during the day, and they were fun, personable, incredibly easy to get along with, and willing to climb up a tree to get the right shot! I felt comfortable with them right away. They also got along wonderfully with our photographers, which is extremely important. We could rest assured knowing that they would all work together, and that no one would get in each others' way. For brides and grooms who are debating whether or not to get a videographer, let me also say that my groom and I did not initially think we would get one. We loved our photographers, and felt confident that they would capture the day beautifully. We ended up deciding at the very last minute to get a videographer, and I am SO thankful that we did. Our photos are fantastic, but there are so many little moments that photography just can't capture given the constraints of the medium. Think about whether you want to be able to actually see those moments again... the actual words uttered during the vows and the toasts, the walk down the aisle, the first moment you see each other... It's true what everyone says; the day goes by so quickly. You just won't be able to take in every little thing that happens, so having a video really becomes priceless! I whole-heartedly recommend Film Foto Fusion to any bride and groom who want videographers who are not only insanely talented, but insanely great people too!
---
Film Foto Fusion is the BEST
Reviewed on

9/19/2011
Mishan A
I cannot recommend Film Foto Fusion highly enough! My husband and I absolutely loved our experience with them and Max and Jerry are simply the best. Very professional but also friendly and warm and by the end of the event, we felt like they were close friends. I was honestly... Read More sad to say goodbye to them. The unique blend of video and photography is really spectacular and anyone would be lucky to have Film Foto Fusion at their wedding.
---
Perfectly captured our special day
Reviewed on

9/08/2011
Denise A
We are so lucky to have had Jerry and Max film our wedding day. Poor health didn't allow for my in laws to make the trip to CA for our wedding so Jerry set up a web stream of our ceremony and reception so they had a front row seat and didn't miss a thing. In researching... Read More videographers we found Film Foto Fusion's to be upbeat, romantic, fun and creative but most importantly each video showed the couple's personality and style. Jerry and Max had never met the photographers we selected but they got along great, in fact they've worked together since based on the photographers recommendation! Our friends and family are split between the east and west coasts and the highlight video was how we were able to share the moments of the day with them. We get compliments on the VIDEO as much as we receive congratulation messages! Our wedding film has song lyrics and clips that reflect our special details that Jerry and Max picked out without us even realizing it. It has been the best way to capture our wedding and share it with others - we couldn't be happier with Film Foto Fusion's professionalism, talent and end results!
---
Amazing videographers!
Reviewed on

9/05/2011
Ben K
In researching videographers for our wedding, we loved Film Foto Fusion's videos on Vimeo. The quality was so superior to anyone in the Boston area, we decided to fly Jerry and Max to Boston to film our wedding. It turned out to be one of the best decisions we made! Not only... Read More were they completely professional and did an exceptional job of filming our wedding, they were also a ton of fun to have around. They kept us laughing during our long, hot photo shoot. Jerry and Max also worked exceptionally well with our photographers who they had never met before. As for the actual video, it is amazing! Not only did they capture everything important, they captured all the little moments that we now have on film to remember forever. You will not find better videographers on either coast (or anywhere in between) than Film Foto Fusion!
---