Home

Filtered Vows - Snapchat Geofilters - Award Winning
Details

Contact Info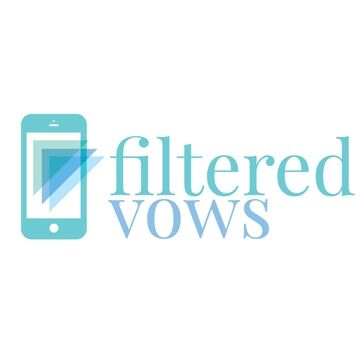 Reviewed on

7/27/2017
Gwen S
The people at Filtered Vows were so great and so much fun to work with. The snapchat filters at our wedding were a huge hit and fun for all of the guests. I had a lot of fun designing and tweaking things, which the design team did until they were perfect for me. I did the... Read More filters months in advance and on that day they just starting popping up right at the specified time we agreed upon. So easy for me and a fun feature to add for my guests that required no work from me.
---
Reviewed on

1/04/2017
Mallory S
Having a SnapChat filter was so fun at my wedding and VERY widely used. The entire process from order to creation to use was truly one of the simplest parts of planning. Cody was responsive and saw my vision without adding another stress leading up to my big day. Not only that... Read More they provide free signage so your guest are aware of the filter. Overall 10/10.
---
Reviewed on

12/01/2016
Stacy R
This was a last minute thing we stumbled upon and purchased the 1 filter option. Filtered Vows put together the custom Snap filter super quick! Our guests liked our filter more than the desserts it seemed like!
---
Reviewed on

11/30/2016
Nick C
I had 2 filters made for a very close friend of mine. I was not a part of the family or wedding party, but after making the filters I was mentioned multiple times in the speeches. Everyone loved them and now I can print out pictures with the filters for a great Christmas... Read More present to give to the happy couple! Thanks again Filtered Vows
---
Reviewed on

11/22/2016
Miranda N
Super fun and creative Filtered Vows was with our custom Snapchat filters for our wedding day. These guys are the cream of the crop!
---
Reviewed on

11/21/2016
Catherine S
Such an amazing and fun aspect to our wedding! WE LOVE SNAPCHAT! We had 2 filters for guests at the reception and one for my Bachelorette party! Filtered Vows did everything for us!!
---
Reviewed on

10/11/2016
Madison M
Getting snapchat filters for my wedding was SUPER EASY with Filtered Vows! Cody was great to work with and the team put together three beautiful designs. They even printed off cute signs with our snapcodes so we could let everyone know to add us and send their snaps. Seriously,... Read More everything was easy! My guests had a great time using them and it was really fun to look over everyones snaps the morning after the wedding.
---
Reviewed on

10/04/2016
Jess O
Great service - and so cool, your own snap chat filters um yes!!! These guys listen to exactly what my wedding vibe was and mocked up 3 versions that were so perfect! Cody our rep was on point and so nice through the entire process. I'm from he Bay Area San Francisco and our... Read More wedding was in wine county Sonoma. I highly recommend them - very reasonable too!
---
Reviewed on

9/20/2016
Makayla S
The team at Filtered Vows is incredible & their level of service is unlike any other. They created a filter for my business, Meadowlark Events, & I couldn't be happier with the results. They took my existing logo and transformed it into a gorgeous filter that I can use at any... Read More event. The filters create a high level of guest interaction & spice up any event - weddings, corporate, trade shows, you name it. I would highly recommend having Filtered Vows create custom filters for your next event!
---
Reviewed on

9/20/2016
Kristy W
The Filtered Vows crew made the whole process a breeze. I am more than grateful for the astounding customer service and ease of mind they gave me. I am now recommending them to everyone I know who is getting married or knows someone who is! It really gives a nice personal... Read More touch, and I am SO happy I decided to go this route. Very timely, had great graphics, and no errors. THANK YOU FILTERED VOWS!!!! You guys rock.
---
Reviewed on

9/07/2016
Ashley R
Filtered Vows was an absolute hit at our wedding! The professionalism and responsiveness of the owner was beyond words. Anytime I had questions Cody was always readily available to answer my needs. His team was incredible and he even attended my wedding, showing our guests how... Read More to use the filters and even made signs that were displayed throughout the venue so our guests could access them. The best part was opening everyones snaps the next morning and reliving some of the moments my husband and I may have missed out on. I will forever recommend Filtered Vows to my friends, coworkers and family. FV was definitely a highlight of our wedding. Thank you so much 5 out of 5 stars does not do this company justice!!!
---
Reviewed on

8/22/2016
Jessica L
Filtered Vows did an amazing job with our snap chat filters! They were great to work with, they came up with awesome designs that fit in perfectly with our wedding decor. They responded in a timely manner with any questions I had and even went as far as making signs for us to... Read More display at our ceremony and reception so guests could access the filters. I would highly recommend using them for your wedding, they add a personal touch to all those snap chats your friends will be taking. Thanks again Filtered Vows for your amazing work! Jessica & Adam O'Brien
---
Reviewed on

8/15/2016
I was in the wedding party and this was the perfect touch for all of our photos! It was a lot of fun and everybody loved being able to pick the filters and remember the wedding in such a special way. Cody was awesome and was very professional through out the entire process. I... Read More will be recommending Filtered Vows to friends and love ones!
---
Reviewed on

8/08/2016
I used Filtered Vows snap filters for a bachelorette party -- was a complete surprise and everyone loved it! Definitely will recommend to all my friends!
---
Reviewed on

8/05/2016
Michael S
We had so much fun using these filters at my bachlorette party!!! One of my bridesmaids set it up and it was such a thoughtful and exciting thing to see that filter automatically show up on all our snap chats as soon as we arrived to the place she had picked ! Such a fun way to... Read More promote us taking pictures together to remember the night! It is so easy to use that my not so sober friends had no issue at all! LOVED IT!!!! I will definitely be using them at my wedding as well, which is actually a residential spot but they will still work there because its all set up via GPS! The only thing I wish they did was group all the pictures together and either have them all linked to me, or so i could watch them all streaming together and save it! But they are awesome and I highly recommend it !!
---
Reviewed on

8/03/2016
Alexis T
LOVED this for our wedding!! If you and/or any of your guests use Snapchat, I would highly recommend you booking FilteredVows for your event! We were very impressed with their professionalism. They did sort of an intake call to ask about the style, colors, etc of our event and... Read More they did an excellent job creating filters that lined up with what we wanted. Our wedding guests had a lot of fun using them! I also like that we were able to view everyone's snaps and stories from our events (used at welcome dinner, ceremony & reception). Only con - would have loved to have access to these filters on other social media outlets as well - for those who don't use Snapchat.
---
Reviewed on

8/03/2016
Maria V
Filtered Vows did a great job with Lesley's Bachelorette Party! We will for sure be using them for the wedding and reception! They did a great job designing the filters with the theme of the party. Everyone who attended was very impressed! Great service and product!
---
Reviewed on

7/29/2016
I was in a wedding that used Filtered Vows and the four Snapchat filters were awesome! I was able to use them throughout the whole wedding! I would definitely recommend Filtered Vows to anyone getting married!
---
Reviewed on

7/26/2016
Such an amazing and fun aspect to our wedding! WE LOVE SNAPCHAT! We had 2 filters for guests at the reception and one for my Bachelorette party! Filtered Vows did everything for us!!
---
Reviewed on

7/07/2016
Megan O
Filtered vows added something extra to my wedding that I hadn't originally planned. I worked with Cody to figure out the perfect filters for us! Right down to our color scheme! He was great to work with and very professional. I would definitely recommend using them for your... Read More wedding. It added something fun for the guests and we got a lot of compliments on the filters! Thank u!!!
---
Reviewed on

7/06/2016
It was great, thanks again!
---
Reviewed on

7/05/2016
Amy J
Filtered vows provided us 3 filters for our wedding day. Each design was great and very fitting for our. They kept us informed throughout the process and made sure that the service they offered was provided. The entire staff was helpful and friendly and I would highly suggest... Read More them for anyone looking for snap chat filters in the future.
---
Reviewed on

6/27/2016
Paige M
Filters Vows was exceptional. With snapchat being so popular it was perfect to have our exclusive filters at our wedding! Everyone who had snapchat was so impressed that we had custom filters. The filters themselves were perfect. One of my favorite things was that we wanted a... Read More NHL Wild theme for one and they created the perfect filter fit for us! I couldn't have asked for better service, quality, or creativity. I would recommend Filtered Vows anyday, you won't be disappointed!
---