Home

Fiske | film
Details
Second Shooter Available, Full-Length Video, Highlight Video, Video, Photo + Video
Contact Info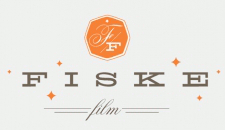 Reviewed on

6/17/2017
Janelle W
Fiske films was excellent ! So professional and gave us great cues throughout the day! We love our video and they were so obliging when I asked for them to add in two specific guests in the video after they had completed the final copy. Thank you Fiske films !! We will cherish... Read More our video forever !
---
Reviewed on

3/23/2017
Abby A
We could not have been happier with our wedding video. It truly captioned our wedding perfectly. Greg did a phenomenal job with everything from the song selection to the footage selection. Greg was great at all communication prior to the wedding and after. He would email... Read More responses within 24 hours. I have a lot of friends who said their biggest regret from their wedding was not hiring a videographer. We were lucky to have found Fiske Films. They truly nailed it!
---
Great results for a great price
Reviewed on

4/06/2015
Cat C
Greg did a great job with our wedding. Our wedding lasted all day since we had many traditional ceremonies and multiple locations. Even with all of the running around he was able to capture the best parts of the day to create a beautiful video that was uniquely ours. He also was... Read More really easy to work with. Our video is something that we will cherish for years. My parents and family were also very happy that we decided to use Greg as our videographer. They liked the results a lot. A photographer is a must at a wedding. But I'm learning that if the budget allows it, a videographer will give you so much more depth and emotion when you are remembering your special day. I am glad that we decided to have a professional capture the video for our wedding.
---
Truly Thoughtful and Talented
Reviewed on

12/28/2013
We found Greg through a recommendation from our photographer. She said she's worked with so many different videographers, but Greg is one of the best to work with. We had no doubts once we met Greg and Karla. They are so friendly, warm and welcoming. We had our own thoughts... Read More and had no trouble sharing them with Greg and he listened and made suggestions and we were happy since he's the talent! They went above and beyond our expectations and were so easy to work with throughout the entire planning period. On the Big Day, Greg and his assistant were so sweet and worked so well with all our vendors. He came early to a separate location where the bride and bridesmaids were getting ready and stayed all the way at the wedding venue until all the guests were leaving. We can't wait to see our video and see how Greg's thoughtfulness and talent will display our special day!
---
Was absolutely AMAZING and professional!!!
Reviewed on

10/08/2013
Rebecca
I won Greg's services in a contest and was a little nervous because I didn't think he would work very hard since we weren't paying him for full services. Boy was I wrong. Greg went above and beyond in every aspect. He was so friendly and professional and worked SO WELL with my... Read More photographers and other vendors. He not only made sure he was conscious of where my photographers were and what they were doing but he helped them out with equipment and shooting as well. He came early and stayed late and I feel like he really got every detail covered. My venue was definitely hard for my vendors and it made for hectic day of schedule and he handled it so calmly and professionally. He is very quick and responsive with emails, extremely easy plan with, and even came to our planning session to scout the location. Greg and his staff were soooo polite and nice, our family & guests even noted how wonderful he was. I would hire him again in a heartbeat and I HIGHLY recommend him to anyone. It was such a blessing to have him on our wedding day to capture such an important moment.
---
Whimsical wedding film
Reviewed on

8/26/2013
Nouran H
Greg and his lovely wife did an AMAZING job on our wedding video. The film was elegantly, soft and romantic. It capture all the whimsy of our wedding. We are so happy to have had hired Fiske Film to shoot our wedding. Greg and his team were culturally sensitive, attentive and a... Read More pleasure to be around. We were so comfortable with them, and they were always around to film all the special moments at our wedding.
---
Fiske Film = Amazing.
Reviewed on

1/31/2013
Rosa V
It was such a pleasure to work with Greg & Fiske Film and am 100% happy with the service and product provided by Greg and Karla. Greg conducts business with the utmost professionalism, kindness, promptness, understanding and goes above and beyond the call of duty. The final... Read More product is honestly a masterpiece. Greg came along our engagement photo shoot and recorded some of the cutest candid moments and had the awesome idea of doing mini interviews. When our wedding day arrived, the entire day was filmed from beginning to end; from getting ready at home, the ceremony, the photo session and the reception. He really captures the moments you want to remember forever. He coordinated well with my photographers and was virtually unnoticeable as he worked. The quality of the DVD is just amazing. The color, the transitions, the music, the sound… just astounding. The trailer alone brought tears to my eyes (and my mom and as well as my girlfriends). I am so happy we chose Fiske Film to document one of the biggest days of our lives ; giving us the gift of memory that will last forever. I highly recommend Fiske Film to any bride to be.
---
Highly Recommended!
Reviewed on

1/29/2013
Kathryn Z
We had Greg video our wedding in September 2012. The day was beautiful and went smoothly. Greg was an amazing videographer! He did a great job coordinating with our photographers who he just met that day. Greg was professional and respectful to the other vendors and he... Read More collaborated well with them to get all the footage he needed. In fact, I think the interactions and ideas they had together only made our photos and video even better! We were so happy about that! Greg was very good at knowing when we were ready to move on with our agenda. We were able to have many special moments during our day together without feeling like they were 'set-up.' We were able to be ourselves on our wedding day which is so important! This definitely shows through from the footage we've seen so far! We can't wait to see the final product!
---
Fiske Film is Fabulous!
Reviewed on

1/19/2013
Katie C
Fiske Film has been amazing! We got married in August 2012. From when we first started communicating in late 2011 until well after the wedding, Greg was always very easy to get in contact with. He recorded our whole day from beginning to end in the best way...we're extremely... Read More happy with the product! I can't tell you how many weddings I've been to in which the photographers and videographers dominate both the wedding ceremony and the reception, so much so that the guests start getting restless and hungry! This was definitely not the case. Greg and his assistant were very friendly and on task, and we still got to enjoy the day and not keep all our guests waiting! I was so happy to see all the important moments Greg captured that we will get to enjoy forever! I HIGHLY recommend Fiske Film to everyone!
---
Professionlism Defined
Reviewed on

1/01/2013
William S
I first found Fiske films while doing research on local wedding videographers. Originally the biggest draw for us to sign Fiske Film is because of the affordability. However, cheap does not mean cheap in quality. The Bride and I were impressed with the samples on the Fiske Film... Read More Website. We knew we wanted to sign them when we met Greg in person. He showed us more samples from his portfolio and we were sold. On the wedding day, Greg and his crew were timely, polite (to the wedding party as well as the other vendors), creative (various shots), and hard working. Recently we were shown the teaser of our wedding video and my wife and I were very impressed by the quality of the video in both the way it was filmed, cut, and choice of music. I would highly recommend Fiske Film to any one.
---
Our wedding saved the best for last
Reviewed on

9/20/2012
Andrew B
My wife and I (I'm still getting use to saying it!) just got married Sept 16th on the sand in Laguna Beach. A friend of mine suggested getting videographer and we were lucky to find Greg for 3 reasons: 1. He was professional - He came with top of the line cameras, steady cam,... Read More wireless mics and a backup stationary third camera running in the background all while he captured professional grade footage. His footage (got it today) looks jaw-droppingly gorgeous. 2. He was transparent - Our caterer we hired was very rude to guests, telling them to move aside, and barking at them. This was a stark contrast to Greg. He was friendly when need be, but mostly transparent to guests, dressed in solid black and worked his tail off to catch every shot, all while being the right amount of independent, assertive, intelligent about his approach of capturing footage and flexible in accommodating our requests. 3. He was friendly - Greg was a pleasure to work with. If you are getting married, please realize between taking pictures and getting whisked around the venue, you spend more time with the videographer and photographer than anyone else at the wedding! So pick someone you get along with. Greg was someone I definitely see working with again. Of all the vendors and people we hired, I thought Greg's exceptional service and end product stood out the most in my mind and is the only one of all of them we'd hire again without hesitation! Cheers!
---