Home

Flavor Cupcakery & Bake Shop
About this Vendor
Cakes, Cupcakes & More for your Dessert Display!
Wow your guests with a gorgeous and delicious wedding dessert display! We bake fresh every day with the highest quality ingredients and our wedding product line includes cakes, cupcakes, french macarons, pies, parfaits and more. We'll work closely with you to be sure the flavors and design work within your unique style/colors and that everything is delivered and set-up with care!
Details
Gluten Free, Vegan, Vegetarian
Cake Accessories, Cake Delivery + Setup, Cake Tastings, Groom's Cakes, Cakes + Desserts
Contact Info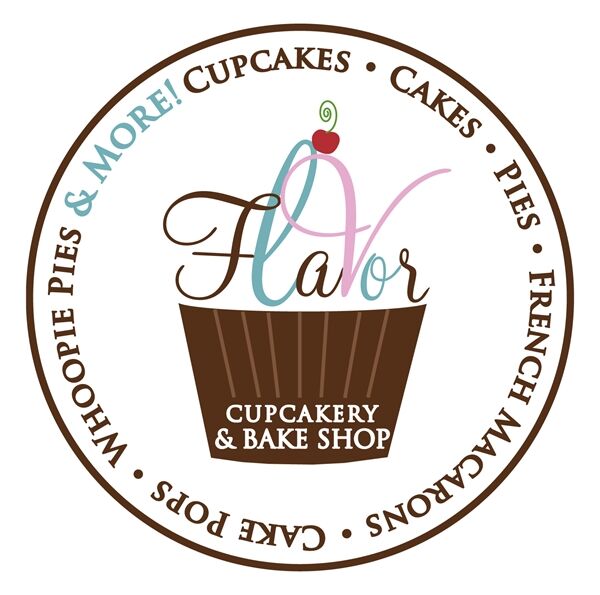 Reviewed on

7/19/2017
Nicole M
OMG!!! BEST DESSERTS EVER!!!! Stephanie was the best with my consultation (Hunt Valley Location) They're cupcakes are amazing! I wanted a dessert buffet and they delivered!!! I ordered 50 mini parfaits 50 cake pops and 9 doz (208) cupcakes for a wedding of 110 people (and of... Read More course a cutting cake for us!). I only had 2 doz cupcakes left at the end! Everything else went!! Everyone raved about the desserts! I even had a guest force feed my husband a cake pop because it was so good he "just had to try it" LOL It was hot/umid the day of the wedding, so they delivered as late as they could, and set everything up beautifully . They were a bit pricier than any other vendor I talked too, but you cant beat the taste, they were well worth the price!!
---
Reviewed on

5/16/2017
Ann D
The best cupcakes ever! We hired Flavor Cupcakery for our wedding cupcakes this past weekend, and they did not disappoint! We received so many comments from people telling us that they are the best cupcakes that they have ever had, and that they went back for seconds and thirds... Read More because they were so amazing! We even brought our extra few into work and they were gone in no time. Great service, quick to respond, and awesome cupcakes! Highly recommend!
---
Reviewed on

12/28/2016
Stephanie R
Flavor did an awesome job for our wedding reception this November! They were responsive, easy to work with and there are so many options at the bakery! We did not want to go with the traditional wedding cake so we ordered the mini pies for our 200 guests! They were a hit! We did... Read More 4 different flavors consisting of mixed berry, pumpkin, apple and pecan. I could not pick a favorite, they were all so delicious! Everyone was rushing through dinner just to get to the pie! The display was gorgeous, we were able to leave all of the stands we made for Flavor and they set up a wonderful and appetizing display. We also did a small cake for my husband and to cut, it was a rustic, naked cake that turned out beautiful and delicious! There were so many flavors to choose from, we were worried we would not be able to agree on one. We chose a "fluffernutter" cake flavor! I would highly recommend Flavor for their delicious desserts, professional staff and extremely talented displays and presentation!
---
Reviewed on

10/27/2016
Katie L
Simply put: the most delicious cupcakes we ever had!!! We had four different types of cupcakes with a small cake on top for cutting. Our guests loved them so much that we only had a few leftovers. They had fun design ideas for our cutting cake and the cupcakes were beautiful and... Read More delicious as usual. We actually cancelled two meetings with other vendors after our tasting because we knew the moment we tried their cupcakes that Flavor Cupcakery was the vendor for us. The cupcakes were delivered and arranged beautifully, and we never had to worry about a thing. Highly recommended!!
---
Reviewed on

10/24/2016
Raven W
We decided on a cupcake tour with a mini cake on the top. The cupcakes were delicious and the mini cake was beautiful! The guests raved about the cupcakes and they were gone within minutes. The place is reasonably priced and the women who work there are prompt with their... Read More responses! I would suggest them!
---
Reviewed on

8/28/2016
Kaitlin N
Our cake and cupcakes.were both beautiful and delicious! Everyone loved them and we're leaving with as many as they could grab at the end of the night!
---
Reviewed on

6/08/2016
Lisa C
Flavor Cupcakery has so many different cupcake flavors, and they're all excellent. We knew we wanted to serve our guests a few of our favorite flavors, but we also wanted something fun for the cake cutting. They made us a huge cupcake that looked exactly as we requested -... Read More silver wrapper, white icing, lightly sprinkled with our wedding colors. Everything was so yummy and cute! Several guests complimented us on the cupcakes and made sure to take a couple for the road. The staff were very helpful and responsive throughout the whole process, and they packaged everything extremely well so that the items were secure & remained cool on a very warm day.
---
Reviewed on

4/25/2016
Chris A
We used Flavor Cupcakery for cupcakes in place of a large wedding cake. These are the best cupcakes I've ever had! We got a ton of compliments on them and they looked great too. We ordered a large number of the mini cupcakes in several flavors a couple of weeks prior to the... Read More wedding. They offer set up, but in order to save on cost we just had someone pick them up earlier in the day. The cupcakes were well packaged and easy to transport safely. When we called the lady was really helpful in deciding which flavors to pick (they have a ton of options!) and they were not at all pushy about us wanting to set it up ourselves. Their delivery and set up fees are reasonable though if you don't want to deal with the pick up.
---
Reviewed on

3/06/2016
JASMINE B
Our cake table was the talk of the whole reception. Everyone was so excited about the variety of cupcakes, macaroons and mini dessert parfaits. Everything was delicious and beautiful
---
Best Choice
Reviewed on

9/22/2015
Joanna J
My husband and I could not have been happier with Flavor. We decided to do a cupcake tower instead of a traditional cake and we are so glad we did. Stephanie at Flavor was so helpful throughout the whole process as we were planning the wedding from out of town. The cupcakes and... Read More small cake for the top of the tower were just as we had hoped, and our guests could not get enough of them. Weeks later we are still having people ask where we got them and tell us how much they loved them.
---
Yum Yum!
Reviewed on

10/16/2014
Brandi S
It was gorgeous! Kim was so helpful and supportive through the whole process. We had a cupcake tower and a cake on the top. We went with flavor for the taste because they are AMAZING!! Our guests loved the cupcakes and we were highly satisfied with the outcome :)
---
I dreamed about cupcakes on my wedding night!!!!
Reviewed on

7/17/2014
Andrea M
AMAZING cupcakes! This is what I was hearing all night after dessert. They did a great job setting up/delivering the cupcakes. Lots of flavor options. Our cake topper was incredible. They even put little cupcake flags on my cupcakes to make them more personalized. And the price... Read More works out to be less expensive than a cake, with less waste and easy clean up.
---
Delicious!
Reviewed on

4/09/2014
Christina B
I had an 8" cake and mini cupcakes delivered for my wedding, the order was perfect, the delivery was on time, and the cakes were delicious and very pretty. Not to mention I only placed my order 3 weeks before the wedding so I am VERY pleased!
---
Perfect Cupcakes
Reviewed on

2/18/2014
Katie W
Flavor did an amazing job with our wedding cake. They worked with me to accommodate the changes I made after our initial consultation. They gave me exactly the cupcakes I wanted and changed some of the cake/frosting combinations that they normally do to make sure I had the look... Read More I wanted. They delivered a set everything up and I did not have to worry about a thing on the day of. The cake and cupcakes also tasted great!
---
Delicious!
Reviewed on

10/08/2013
Kimberly S
We did wedding cupcakes and they were not only delicious but they were absolutely adorable! Everyone loved them! So moist and so many flavors to choose from!!!
---
If you want cupcakes try Flavor Cupcakery!
Reviewed on

8/19/2013
Kate W
When I decided that I wanted to do cupcakes for the guests at my wedding I started searching online for a great local bakery. The first bakery I visited was Flavor Cupcakery and they were also my last. The staff is super friendly and the cupcakes are delicious. They have so many... Read More options for flavors that they can accommodate any theme or season. Even more important, the price is very reasonable. Jen really worked with me to understand what I wanted and the display at the wedding turned our gorgeous. I was so pleased with the cupcakes and will definitely be using Flavor Cupcakery in the future.
---
Beautiful Cake & Tasted Even Better!
Reviewed on

10/19/2012
Brooke E
Flavor Cupcakery made over 200 cupcakes and a 6" top tier for our wedding cake and we are still getting rave reviews from our guests weeks later! We worked with Shelley leading up to the big day about our flavor choices (SO many!) and the look we wanted and the 8-tier cake... Read More absolutely took my breath away when we entered the reception hall. I hate the taste of fondant (like many others), and was excited to get to share our favorite neighborhood bakery gem with all our friends and family from across the country. It was fun to get to tell everyone about their Cupcake Wars win too! I would recommend Flavor Cupcakery without hesitation for anything from birthday parties to weddings... we had a huge order that needed to be done and delivered in the timely fashion and they were perfect!
---
Loved the cupcakes
Reviewed on

4/03/2012
Elizabeth
We had Flavor make cupcakes for our St. Patrick's Day wedding. They let us choose 4 flavors and put a St. Patrick's Day theme on them. They are absolutely delicious and perfect for any occasion
---
Delicious!!
Reviewed on

9/09/2011
Jessica N
We had cupcakes for our wedding and they were amazing!! We chose to do red velvet which has a delicious cream cheese icing, and it was SO good. We had tasted many of Flavor Cupcakery's delicious flavor's before settling on red velvet, and we are very happy with our choice. The... Read More peanut butter cup cupcake was a close second, but since the icing was peanut butter colored we went with red velvet. The customer service at Flavor Cupcakery was excellent, and they were always able to answer questions that we emailed them with. They had a cupcake stand which we rented, and they also set up the cupcakes at our venue. We had a small cake to cut at the top of the stand, and that was delicious as well. We let them choose a ribbon to put around the cake as decoration, and it was spot on. We would absolutely recommend Flavor Cupcakery for a wedding, or just to stop in and try one of their tasty flavors!
---
Meet The Owner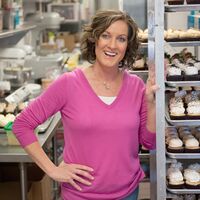 Shelley Stannard
My name is Shelley Stannard and I'm the owner of Flavor Cupcakery. I love beautiful things that make you feel good inside and spark creativity. As cupcakes started to proliferate throughout America and the world, I saw how much joy and fun they brought to not only special occasions, but to every day. I decided I wanted to bring this fun and creativity to my community and so I embarked on an adventure to create the most delicious and visually appealing cupcakes that I could. Since our beginning, we have expanded into all sorts of desserts that let you create the dessert display of your dreams.