Home

Flirt with Dessert
About this Vendor
Made with Love
Flirt with Dessert specializes in Wedding and Groom's Cakes and Dessert Tables. We bake with the freshest ingredients and everything we do is made-from-scratch. Each cake is carefully crafted to meet the individual needs of each couple. Everyone will know that your desserts were "Made with Love".
Details
Gluten Free, Sugar Free, Vegan, Vegetarian
Cake Accessories, Cakes + Desserts
Contact Info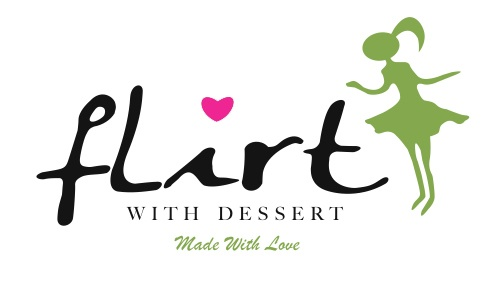 Reviewed on

7/11/2017
Annie P
We couldn't possible say enough good things about working with Flirt with Dessert for our wedding cake and mini banana puddings. Everything was amazingly delicious! Ashley was so great to work with, from accommodating a tasting on short notice to answering all of our questions... Read More via email as they came up. We are still getting comments on how delicious the cake was! It was also beautifully decorated gold leaf accents and florals, better than the image I had in my mind. We absolutely recommend Flirt with Dessert for any sweets-related needs!
---
Reviewed on

6/21/2017
Suzanne R
I used Flirt with Dessert to do my wedding cake and was very happy with the results! I would highly recommend her for anyone planning a wedding around the Savannah and surrounding areas (wedding was in St. Simons Island). Ashley was very easy to work with and was able to design... Read More an AMAZING cake that many of my guests were raving about it. Thank you Ashley!
---
Reviewed on

5/17/2017
Cydney V
Ashley made my wedding cake dreams come true! She truly put her heart and passion of baking into helping my vision come to life. She created an outstandingly gorgeous, beach themed cake for us, that tasted absolutely incredible. Not only was the cake perfect, but the customer... Read More service was on point. Ashley was an absolute pleasure to do business with. I would highly recommend Flirt with Dessert!
---
Reviewed on

4/22/2018
Lisa L
Ashley from flirt by dessert is amazing. Her cakes and desserts are truly incredible and she is such a joy to work with .
---
Reviewed on

4/18/2018
Bethany W
Working with Ashley was such a pleasure! She was so sweet and detailed on what we wanted. The actual cake was so perfect, and tasted amazing!! We can't wait to eat our top tier, and I'll be honest, I almost snuck a sample since we arrived home (almost). We highly recommend!
---
Reviewed on

12/04/2017
Aubrie B
AMAZING WEDDING CAKE! Ashley was wonderful to work with and every guest raved over the amazing wedding cake she made! Would use her again 100 times!!
---
Reviewed on

11/27/2017
MARION G
We had our first Strawberry Cake with Lemon Cream Cheese Frosting!! It was just Marvelous!! Moist, real strawberries-Rich in Flavor- Lemon Zest in frosting! IT was wonderful!! It was for our ThanksGiving Meal At friends, out of town, and we forgot to take it with us---We were... Read More so glad we did!!! :)
---
Reviewed on

9/10/2017
ashley g
The cake and cake pops came out exactly as I wanted.Ashley was awesome in making any changes I wanted
---
Reviewed on

5/24/2017
Celeste G
The cake was so beautiful, custom and exactly what we wanted. They did a fantastic job.
---
Reviewed on

5/17/2017
Michelle B
Flirt with Dessert is awesome! Ashley was very helpful and patient as we asked questions and made changes and the finished product was absolutely amazing and a big hit at our wedding reception! The cupcakes and cake pops were delicious and the display was even better than what... Read More I could have imagined. I would recommend them to anyone looking for a bakery!
---
Reviewed on

3/11/2017
Kristen L
Ashley was awesome throughout the entire process. We were able to do a complimentary cake tasting and every flavor we tried was delicious! We ended up choosing a three-tiered spice cake (the lemon was a close second) and are saving our top tier for our one year anniversary. We... Read More showed her a picture from Pinterest of a naked cake with live floral accents and she was able to replicate it perfectly. Everyone said it was the best wedding cake they ever had! I also loved the affordable price and that I did not have to worry once about the wedding cake...definitely recommend!!!
---
Reviewed on

1/29/2017
Jessica C
The best of Customer Service! I contacted Ashley from Flirt with Dessert to make the cake for my small destination wedding in Savannah, Ga. Before booking with her I actually wanted to try the cake and make sure it was what I was looking for. The weekend that my husband and I... Read More could make it down to Savannah she was all booked already and couldn't meet with us. Here's the best part of this!!! Ashley offered to make us four samples of her cake with icing flavors and mail it to us to try! Ladies, she went to the trouble to take four little mason jars, put our chosen flavors of cake and icing in the jars, seal them and express ship them from Savannah Georgia to Pennsylvania. The cake was beyond delicious, it was honest to goodness the best wedding cake we've ever had anywhere. I called her up and booked her the next day. I wanted a cake that was all about flavor and not necessarily just pretty to look at, but my wedding cake turned gorgeous. I had wanted a white cake with gold glitter/sprinkles on the outside and have funetti sprinkles on the inside. Ashley was beyond accommodating with this and and made it happen. It was set up perfectly and everybody loved it. I can tell you our anniversary topper we took home will not make it to our anniversary!
---
Reviewed on

10/28/2016
Andrew O
After seeing favorable reviews online of this business, I contacted through email to request a cake with a specialized design. We were eloping in historic Savannah, and were from out of town - so the entire process was done remotely using email, and phone. The end result was a... Read More delicious tasting cake that was just what we wanted. It was delivered on time to the restaurant in town to which we were having our dinner. Highly recommend Flirt With Dessert as the care for the customer and the product is without question - quality.
---
Reviewed on

10/26/2016
Ginger G
Flirt with Dessert is the best bakery I've found in a long time. My friend used Flirt with Dessert for her wedding and the cakes were delicious. I had to have them. My wedding cakes were even better than expected. I wanted almond pound cake and it was so thick and moist.....oh... Read More so good. The chocolate pound cake with chocolate chunks for the groom's cake was unbelievable. Everyone commented on how good my cakes were. Thank you Flirt with Dessert! I will be getting all my cakes here!
---
Reviewed on

10/05/2016
Kate K
Flirt was absolutely incredible! We used them for our wedding cake and grooms cake. We met with Ashley 5 months prior to our wedding and she was so nice and easy to work with. We told her our vision, she brought new ideas and cake flavors to the table and we ended up with twin... Read More gorgeous cakes!!! I would recommend Flirt with Dessert for any sweet catering you need!
---
Reviewed on

10/05/2016
Angela M
The entire day was perfect but even two weeks later, we are still getting compliments on "the cake". Will definitely order again.
---
Reviewed on

8/16/2016
Jessica M
Ashley is amazing! We had no cake left!! We had so many people tell us that it was the best cake they ever had. We had a wedding cake and a grooms cake. On the wedding cake we had almond and peach layers. The grooms cake was chocolate and was my favorite. After our free tasting,... Read More I liked the chocolate so much, I insisted on a grooms cake. We had plenty of cake for everyone, but I still expected to have some left over. Nope. They ate every bite! And they were beautiful! I gave her pictures and told her what I wanted and she did exactly that. We were extremely happy with the results! And her prices are VERY reasonable! I couldn't believe all we got for the price. I highly recommend Ashley and Flirt with Dessert!
---
Reviewed on

7/21/2016
Shayla B
My wedding was July 17, 2016. I can't say enough how happy I was with Flirt with Dessert. They did my wedding cake exactly how I envisioned it. I met with Ashley a few times and I descried to her how I wanted our cake to look. She did an excellent job. She was very sweet and... Read More helpful and had the best price and experience. The day was hectic so I totally forgot that stand for my wedding cake but Ashley worked with my wedding coordinator and set everything up how I wanted it. Hands down the best wedding cake, it was so moist and delicious. Loved everything about it and her. I am one happy Bride.
---
Reviewed on

5/19/2016
Summer D
Our cake couldn't have been more perfect. It was exactly what we wanted and was delicious on top of that!
---
Reviewed on

5/09/2016
Morgan W
Ashley makes delicious desserts and wedding cakes. Our wedding cakes were beautiful and the cake tasted amazing! Ashley also did mini desserts for one of my showers and they were phenomenal as well. I highly recommend Flirt with Dessert!
---
Reviewed on

3/09/2016
Lindsey B
Ashley is wonderful. She had a wonderful cake tasting for us and even hooked us up with other vendors. Highly recommend for weddings!! She's amazing!
---
Beautiful, stunning!! And so tastey!?? Yes, Ashley and staff at Flirt with Dessert did perfect! My dessert was a hit!
Reviewed on

9/20/2015
I am not much of a cake lover, but I have to say, my wedding cake was phenomenal! I purchased mostly chocolate truffles and french macaroons for my wedding, however, I did have a small red velvet and butter cream cake as well for cutting. Ashley did a wonderful job of making the... Read Moreauyfcbefvrafaxtfuutwwtrufxwrzdburayxxw cake look like the "star of the dessert party" in only a small cake. The desserts were beautiful and oh so tasty. Everyone raved about the taste. They were exactly what I wanted and envisioned for my wedding day. Flirt with Dessert truly does a wonderful job and is very creative. I told her what I wanted and she created an even better product. She was very flexible with the addition of the cake last minute. I highly recommend this vendor. I only wish I put more to the side for myself, but I can just go to the Savannah store on Wilmington Island anytime. I am just happy my out of town guest had the opportunity to taste a little bit of heavenly goodness. :) Thank you Ashley and all the staff at Flirt With Dessert for being such a huge part of my perfect wedding day. Best, Andrea Manley-Dumas
---
Best choice for a cake in Savannah!
Reviewed on

7/02/2015
Carlie
Ashley made me exactly the cake I wanted: a naked cake decorated in flowers. It was beyond delicious and I got tons of compliments on how beautiful it was and how great it tasted. I highly recommend checking out her bakery and having her make your wedding cake!
---
Flirt with Dessert was great!
Reviewed on

6/29/2015
Eva L
Flirt with Dessert did the cupcake display and Bride/Groom cake at our wedding. Ashley was great to work with, very accommodating, and very flexible/creative with the cupcake combinations. From the initial tasting through the wedding day, you could tell that Ashley takes pride... Read More in her work. We did tastings with several different vendors but Flirt with Dessert's cupcakes stood out as clear winners in our minds. We tried so many things at the initial tasting that it was really difficult to make a decision of which cupcakes we wanted for the wedding. We chose 4 different kinds of cupcakes and all of them were a hit with our guests (especially the beer cheese with bacon cheddar cupcakes, these went fast)! We only had time to do one bite of our Bride/Groom cake the night of our wedding, but it was still delicious the next day. We would definitely recommend Ashley and Flirt with Dessert for anything bakery related!
---
Flirt with Dessert was amazing!
Reviewed on

6/07/2015
Laura B
Flirt With Dessert made a cake and dessert bar for my wedding weekend. Ashley was super easy to work with and quick to respond. She was also able to work with my budget. The cake was exactly as I wanted it and so delicious! The dessert bar was so cute! She went the extra mile... Read More to have little labels and signs that made the table so awesome. I got lots of compliments! I would totally recommend Flirt with Dessert for any occasion! They were so professional and I am SO glad I choose them!
---
Meet The Owner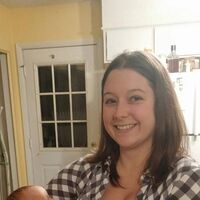 Ashley Stokes
My name is Ashley, I am the owner of Flirt with Dessert. Along with my mother, we make all of our cakes and desserts from scratch with the freshest ingredients. I am in charge of all of our weddings, events and catering as well as designing and decorating the cakes. I have been baking and decorating professionally for over 8 years.